Hail fellow Frater!
*fires bolter*
I remember long ago stumbling upon an odd Chapter of space marines by the name of the Space Sharks.
Cut to November of last year.
I'm asked to join a team for Adepticon 2012 by the name of The Wardens.
Our theme is of the Loyalist and Successionist Chapters that were involved in the Badab War.
The Chapters I had in mind to collect were either the Mantis Warriors or Space Sharks.
Now the Space Sharks are referred to as the Carcharodons or Carcharodon Astra.
In my opinion they are much more bad ass now.
With the teams approval I began to order the different Marks of armour from ForgeWorld.
For now I am building the force to coincide with the team (using Codex: Blood Angels) but I have plans to continue to build once Adepticon is over (and reverting back to the IA "list"), swelling well over the 1,000 points.
I'm in this for the long run so to speak.
I had also almost completely forgot I signed up for the Librarium Painting Challenge which is due by the 30th of this month...
Better late then ever I suppose.
The original plan for the vow included the following:
1 terminator librarian, 1 apothecary, 1 dreadnought, three 5-man assault squads, 1 drop pod, 2 razorbacks, and 4 scout bikers
However plans and lists change and I must replace the Scout Bikers with a small squad of regular bikers (to which I had an almost complete squad sitting in a box) and equip the Libby in normal power armour.
Anyways onto some pics (sorry these were rushed just to show progress)
Here are the 3 "Assault" Squads.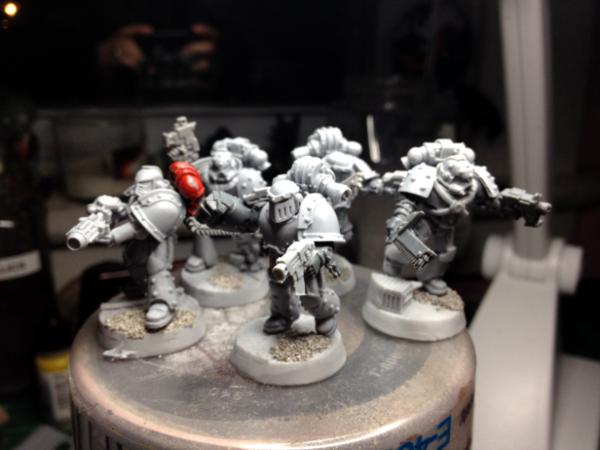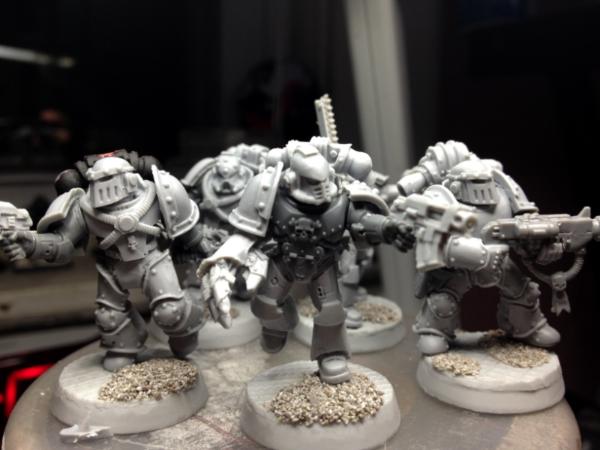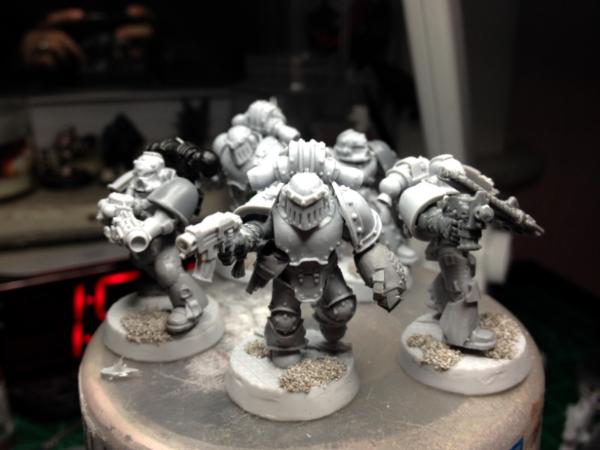 Chaplain: I tried to keep him simple. Lets just say he's the newest Chaplain inducted into the Chapter. I just received the bag of skulls from Secret Weapon Miniatures and will try adding some to his chest.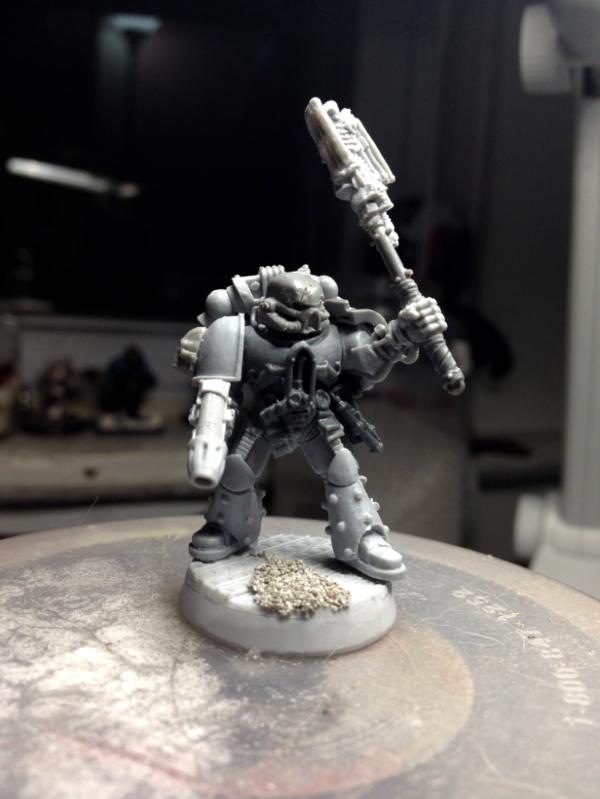 Libby: Love this model!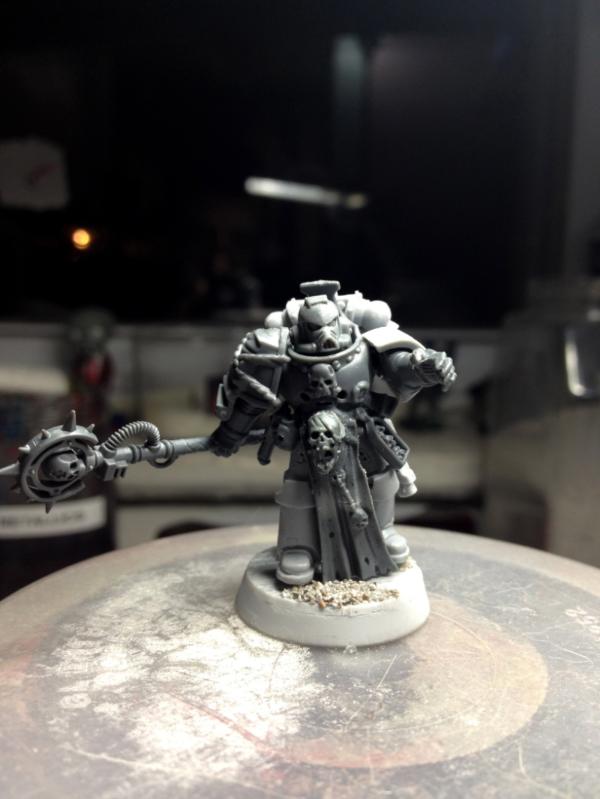 I have just finished assembling my Dreadnought using the Venerable Dread kit.
Never used the kit before but I like it.
I'll probably build an Ironclad in the near future as well.
I also just finished the drop pod for the list.
Another kit I hadn't used before and quite enjoyed the challenge.
I'll also be painting two Razorbacks I had laying around.
Hope you enjoy everything so far.
I'll have painted pics a.s.a.p.
+++Mr.M+++