Greeting brothers. For many years I have fought with a 1000pt ultramarine army, under the rules found in the old codexes and rulebooks. Recently, however, a local Techpriestess (my faience) showed me the lost and archaic wonders of a place known as eBay. From this place I could get the newest and bluest space marine codex of all time, all for a low, low price, and so I sat down and worked out my army.
It very quickly became clear that my old army was not only non competitive, but also illegal. Having worked out what I need to do, and started work on such, I shall begin posting my progress here. This is the starting point. What comes next, nobody yet knows.

The entire army. Yes there are no transports. Yes I am aware that this is a very easy way to get ripped a new one. Word has it that the 5th companies Techmarine is negotiating with the forgemaster as we speak...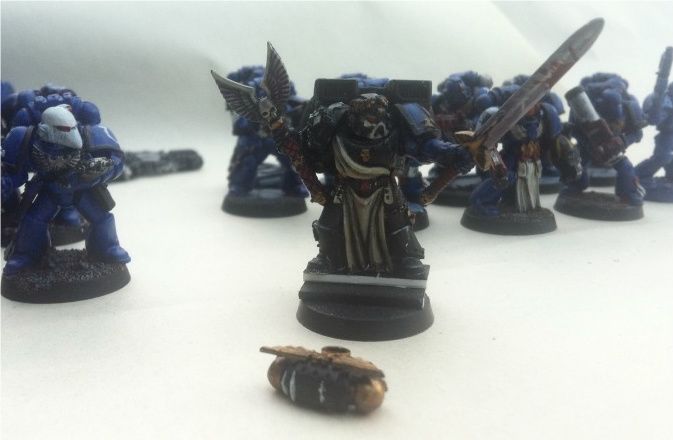 In nominal command, the chaplain has recently had his base size reduced and his backpack magnetized so that he can jump about when needed. His jumppack needs painting. He will also get a bolt pistol for when he needs to soften people up. Holstered of course. I couldn't cut up that ridiculous sword.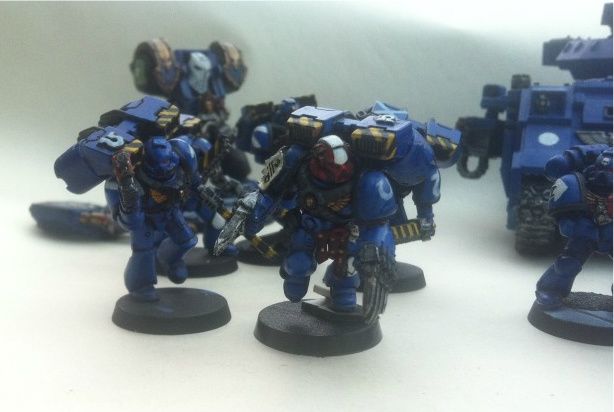 The assault squad. The squad that tends to do the most damage in any one turn, before being ripped apart by the massed lasguns of my opponents guard army. Hopefully coordinating the army will be easier in future, as unsupported these guys tend to die. Modeling wise, all they need is basing. For now.
Tactical squad 1. These guys are good and faithful. Due to re-arrangement under the new codex I need to re-paint all of the squad markings, plus this squad has it's auspex marine undercoated and ready for painting. The other 9 just need a little bit of work on their bases, bolt pistols adding, and then they're done.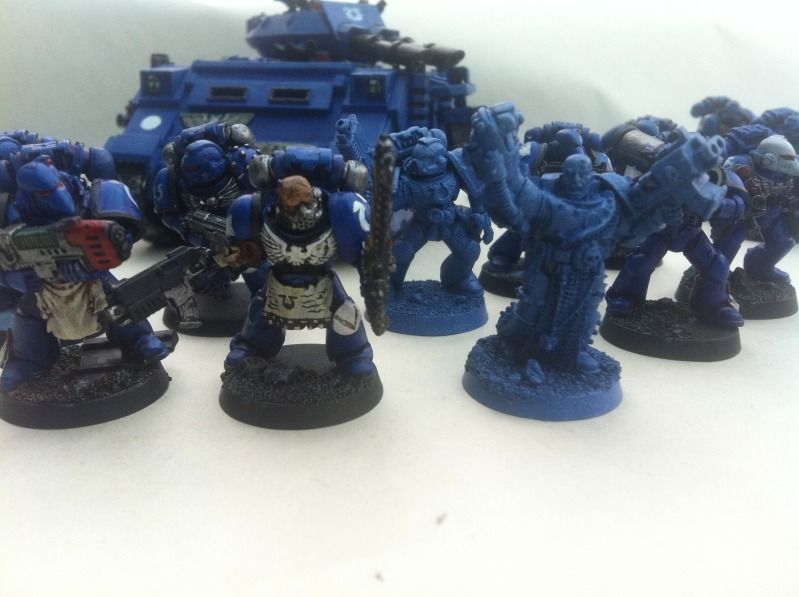 2 guys need painting in Tactical squad 2, one being their sergeant. They also all need bolt pistols and squad markings added, plus some need some extra basing work.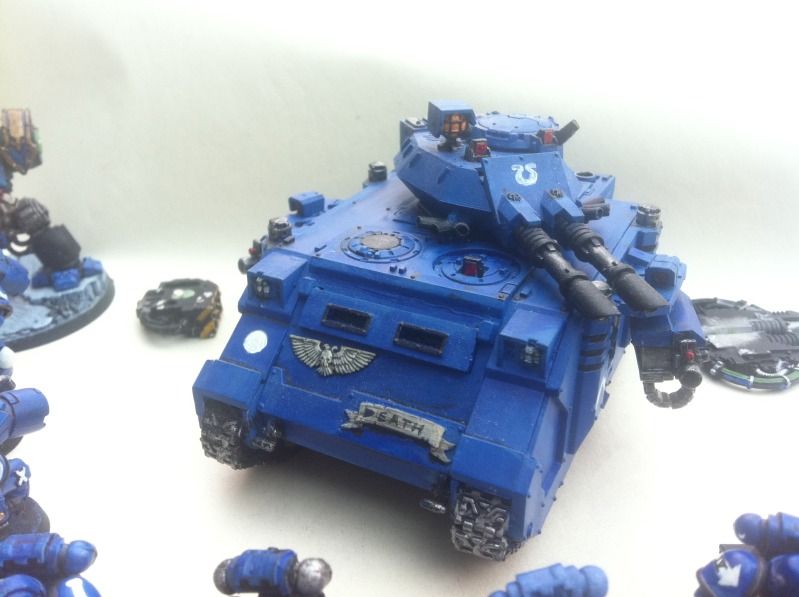 The predator. Only recently magnetized the sponsons, the turret was glued together before I'd even heard about magnets, so that's a lost cause. I do have some slimline lascannon sponsons to paint up though.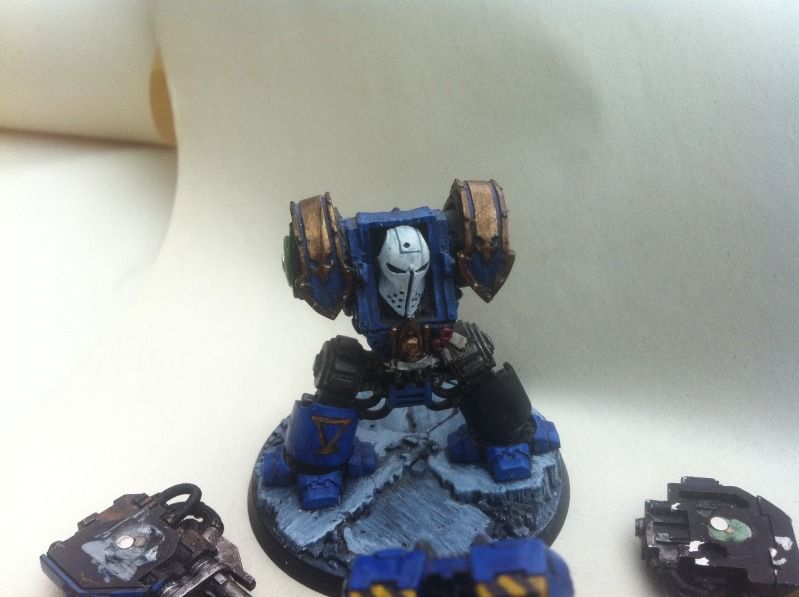 The venerable dreadnought. 5th company force disposition states only one dreadnought in the whole company, so it had to be venerable right? This was converted ages ago, but I'm only just getting around to magnetizing it. It needs some TLC, but when it's done it'll hopefully look cool.
Well that's everything so far. I also have a captain model in the works, the idea being to be similar to the original marine captain, but with some differences to make him unique, and mine. This guy is the captain of the glorious 5th after all. His secondary weapon is magnetized, so he'll have a selection of equipment I can give him depending on my mood. I'm looking forward to having him finished. If he turns out half as good as he looks in my mind, then I think I'll be proud of him.
Any thoughts/criticisms/words of encouragement would be greatly appreciated. My mind is similar to a butterfly's, so if I'm going to get this done, I'll need some motivation, or I'll just go back to painting my Eldar. And we wouldn't want that would we?
No.
Zac
5th company
Ultramarine