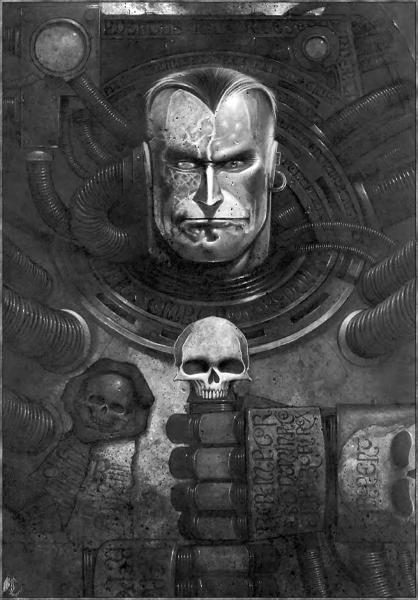 Space Marine Hero Copyright 1998 Games Workshop
An important step in the process of creating your own DIY is deciding how that DIY will be presented to your fellow members. As Games Workshop has demonstrated, there are a variety of ways that DIYs can be presented, ranging from the commonly used Index Astartes article to portrayal in fiction. The varying styles have their strengths and weaknesses, whether presenting information as "accepted fact" (such as is done in an Index Astartes article), demonstration (such as in a story), or even speculation and rumor (such as a series of third person communications about a DIY). Some players have even presented their DIYs through the medium of comic book/graphic novel. Ultimately, the method of portrayal is up to the author.
Now all that said, most players choose to use the Index Astartes article as their format; and we've also seen the recent Imperial Armour books presenting an alternate format. While there has been some variation between different examples of these formats, the basic formats tend to follow certain patterns.
This discussion presents templates of both of these formats. Players can take these templates and copy them for their own use. Variations on each format will be presented, demonstrating to authors the "art of the possible" so that they can experiment with modifying them.
Ultimately, the intent is to present just a few examples of how Games Workshop has presented information on Chapters over the years, demonstrating to players a range of possibilities that they can use and adapt in presenting their own DIYs. Players are certainly free to use the templates as provided, but these are nothing more than examples and modifying the templates to suit your tastes is encouraged.
Four categories are provided for each army. These are:
There are three distinctive variants utilized in some of the templates presented here: text headings, BBCode headings, and image headings. Each has its pros and cons, and those are discussed separately:
Note that all of the formats, colors, images, etc. that are presented here are meant to be examples and players are highly encouraged to modify these templates in order to achieve more customized versions.