Hail members of the B&C! I figure it was about time to share my WIP of my Great Company to those who don't browse the Fang.
Take a seat and let me know what you think!
First up, Grey Hunter Pack 1, which I have vowed for the DA Painting Challenge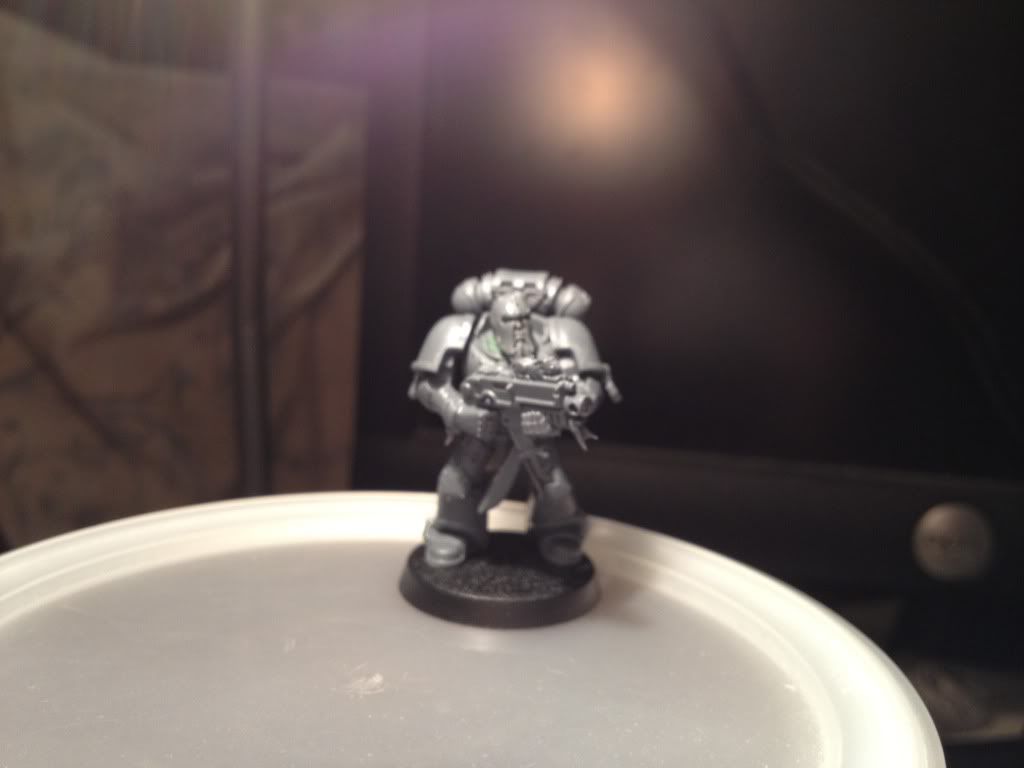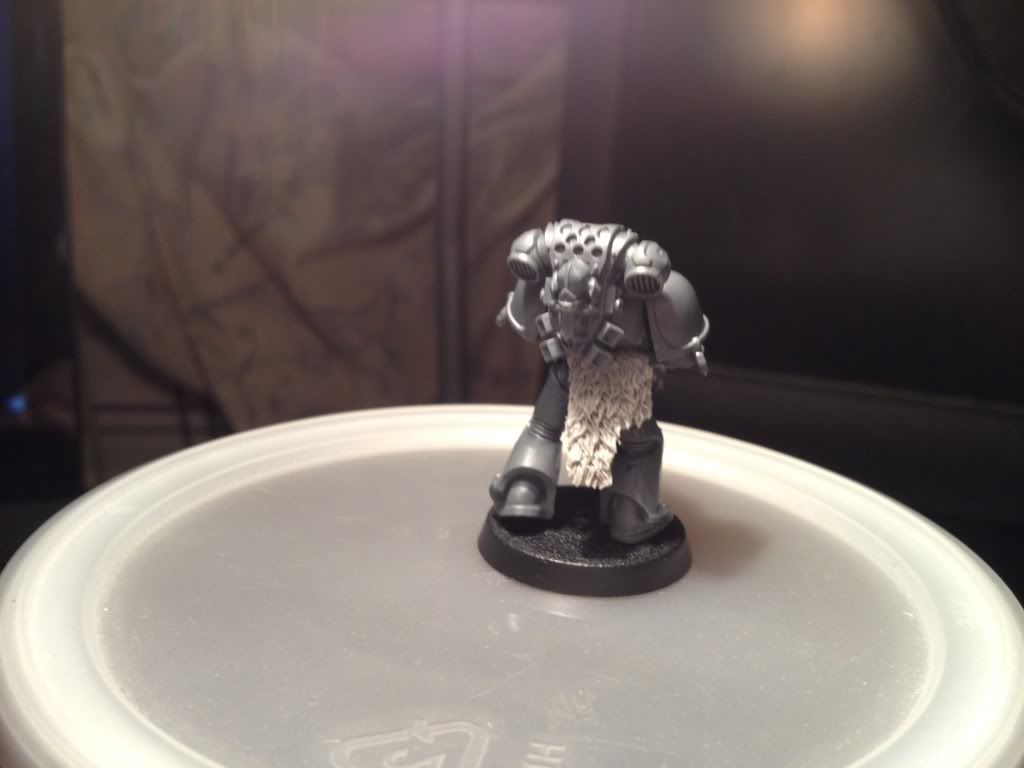 ANGRY!
Skyrim inspired Hunter. FUS ROH DAH!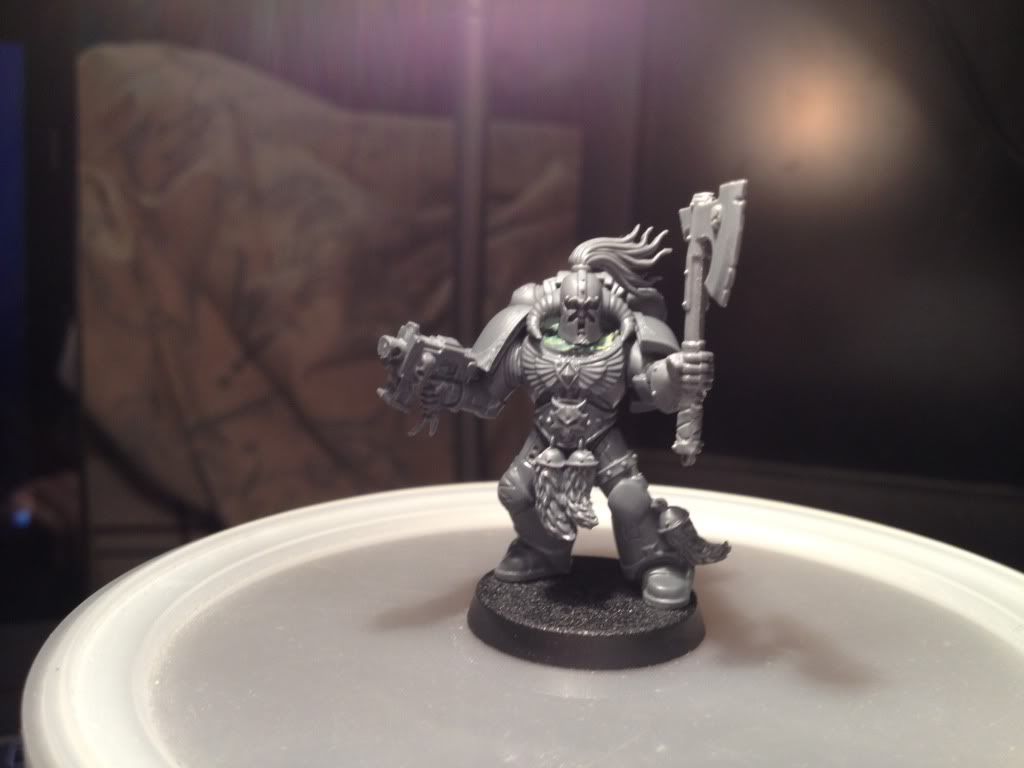 Mark of the Wulfen. This will be what I use to represent MotW until I can get a hold of something that better represents it.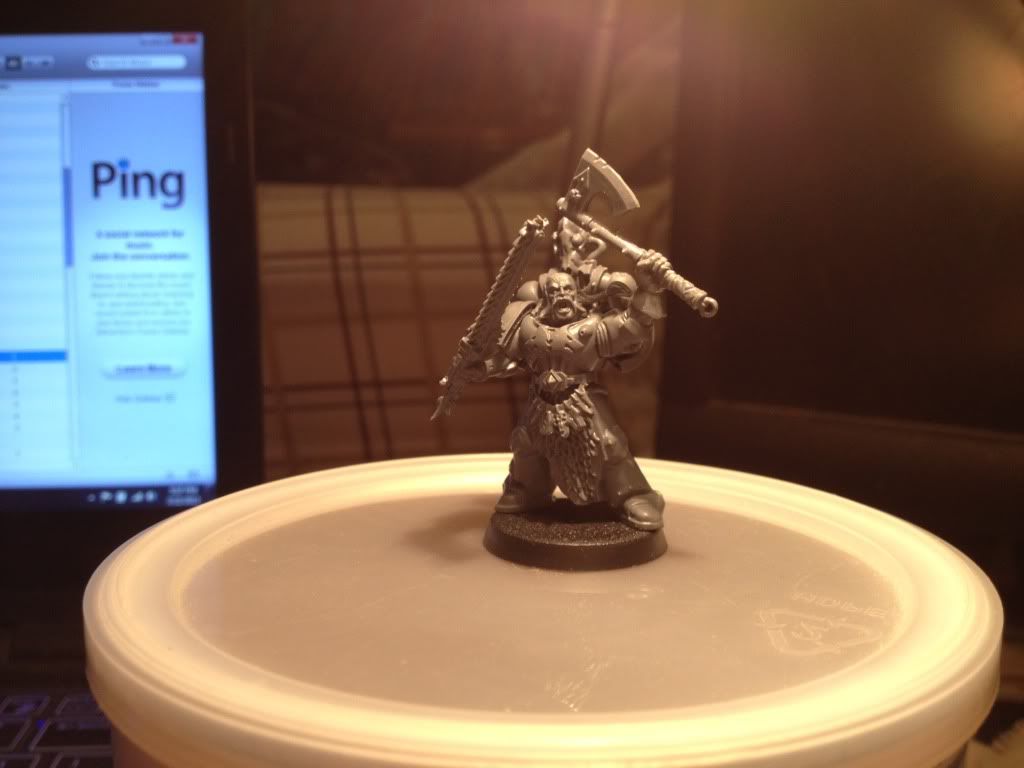 and painted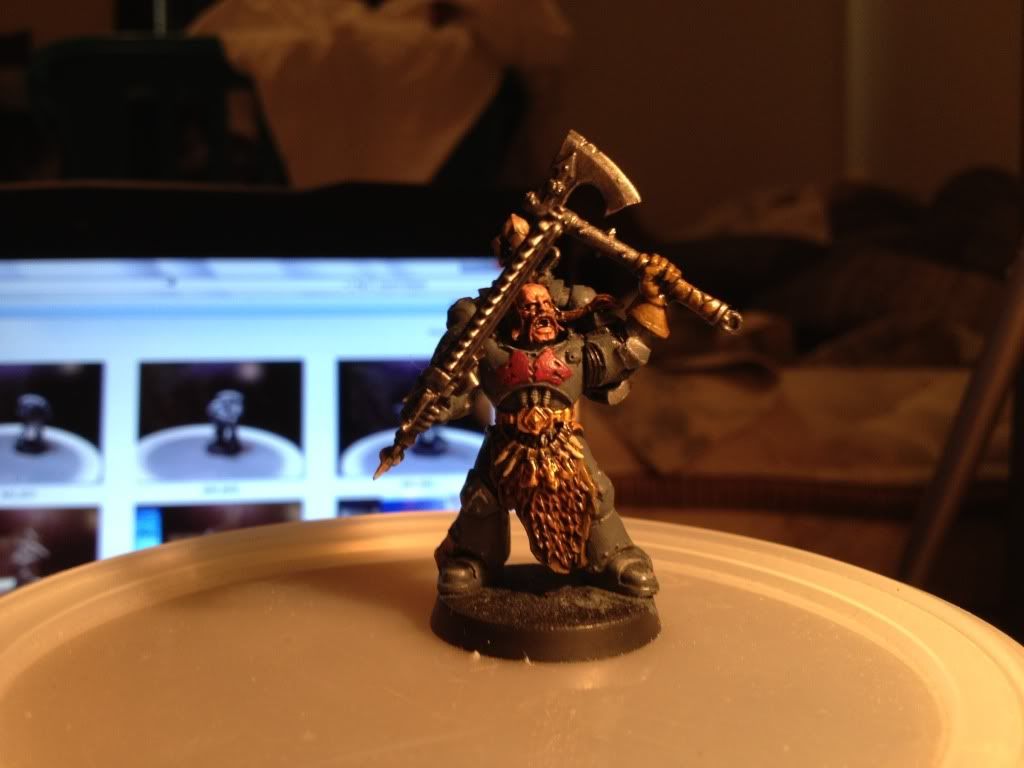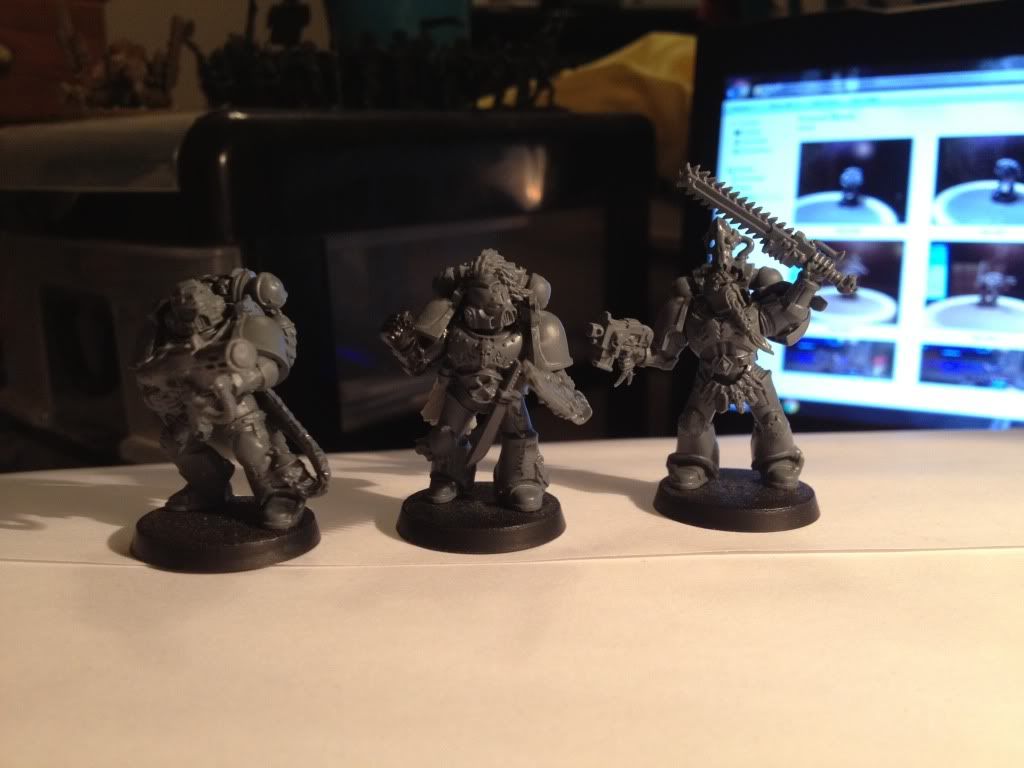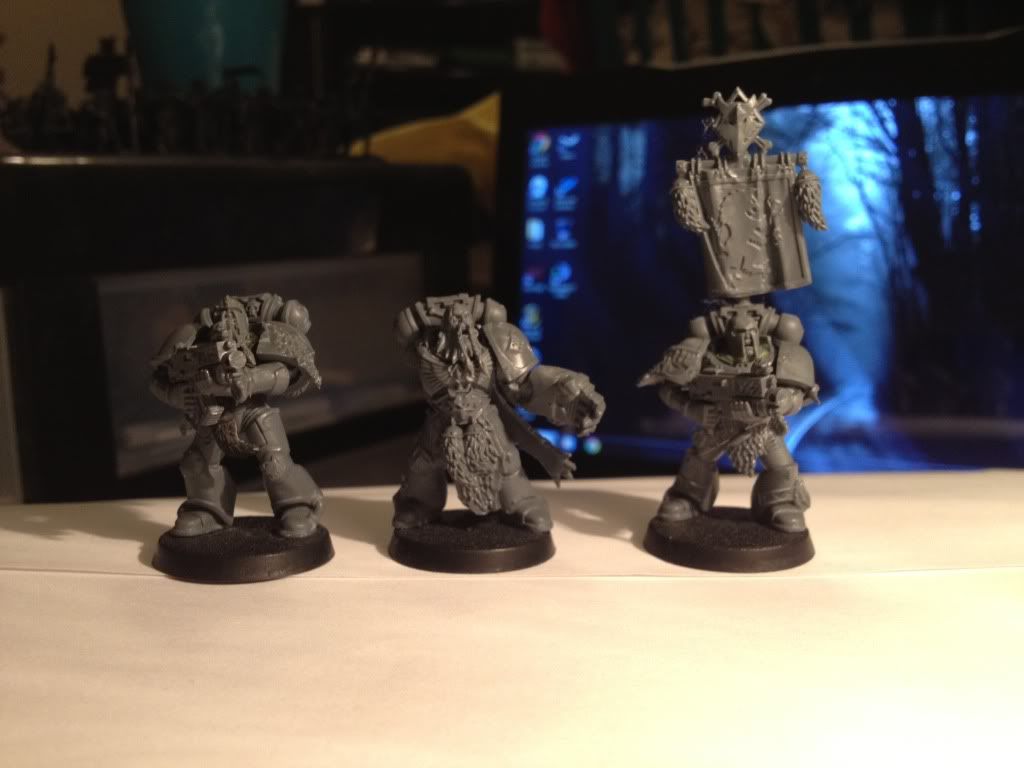 and close up of the Wolf Guard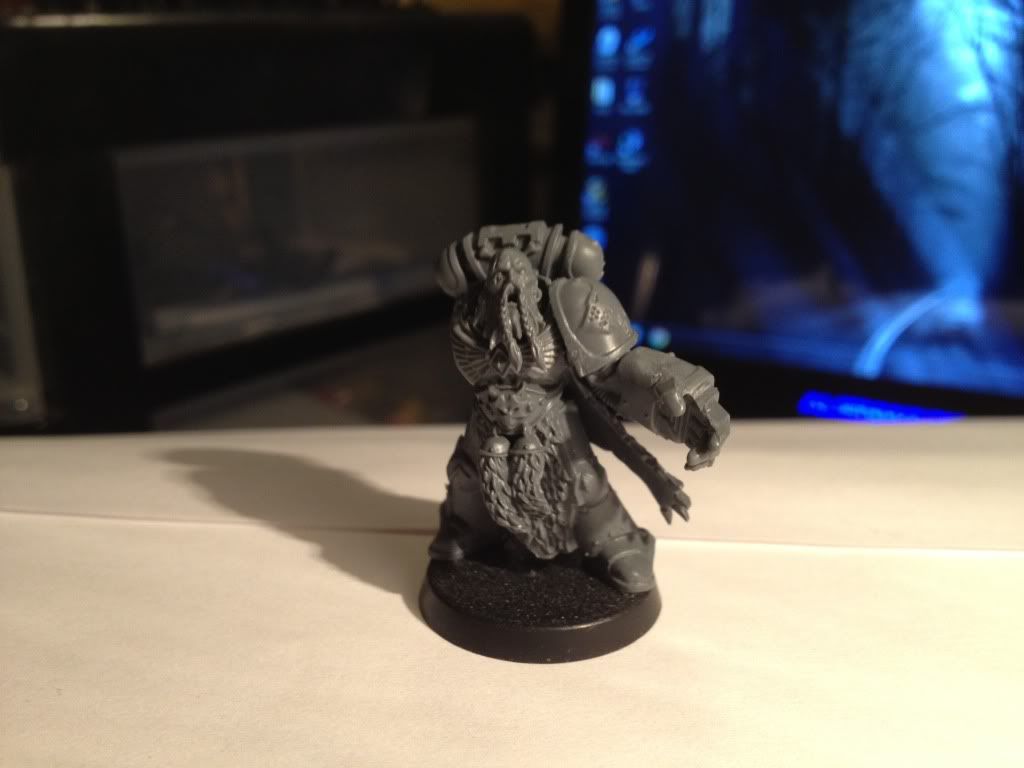 and a group shot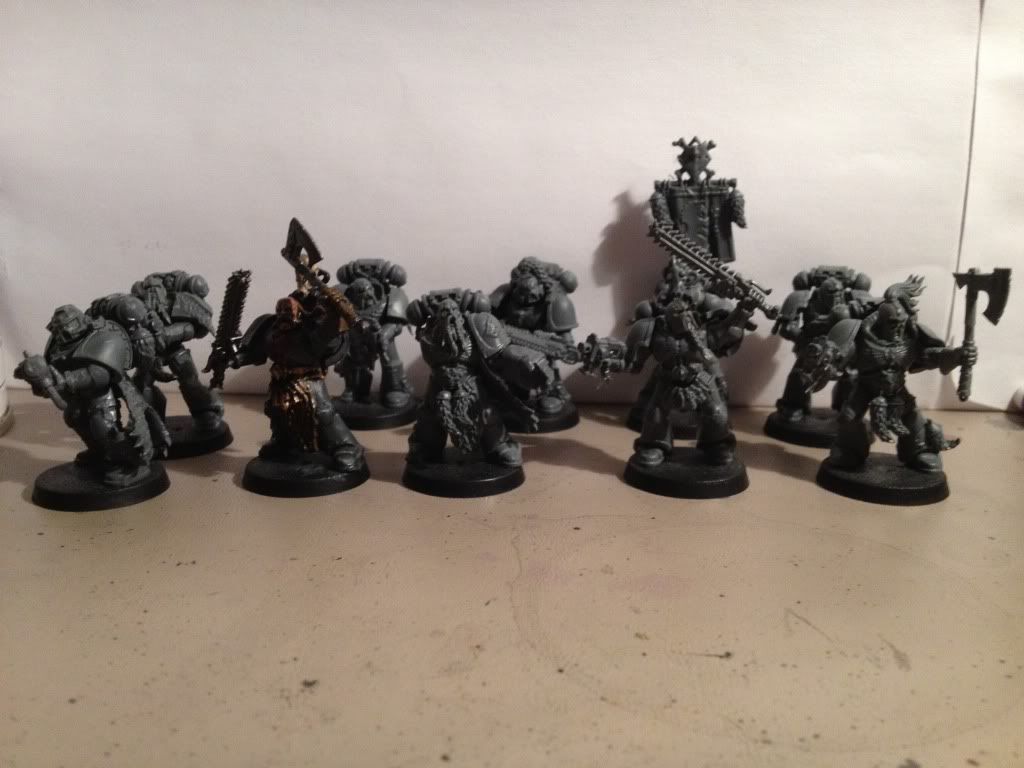 If you've read
Prospero Burns
, or am still reading it like me, they talk about them doing a lot of leather work, in particular these masks they wear that have knot work in them to keep away maleficarum. (Anyone remember the name of the masks? I really need to just start Prospero Burns over again). Anyways, my army is drawing a lot of inspiration from that book. I really like this take on the Wolves, or the Vlka Fenryka as opposed to say the Ragnar series
(Before anyone gets their panties in a bunch, I loved reading the Ragnar series, and credit it with getting me started with the Wolves, I just prefer this more serious, grim look to them that Mr. Abnett has done)
Now onto Grey Hunter pack 2! If I finish up the first pack with plenty of time, I'll probably vow these guys next, though I am still unsure.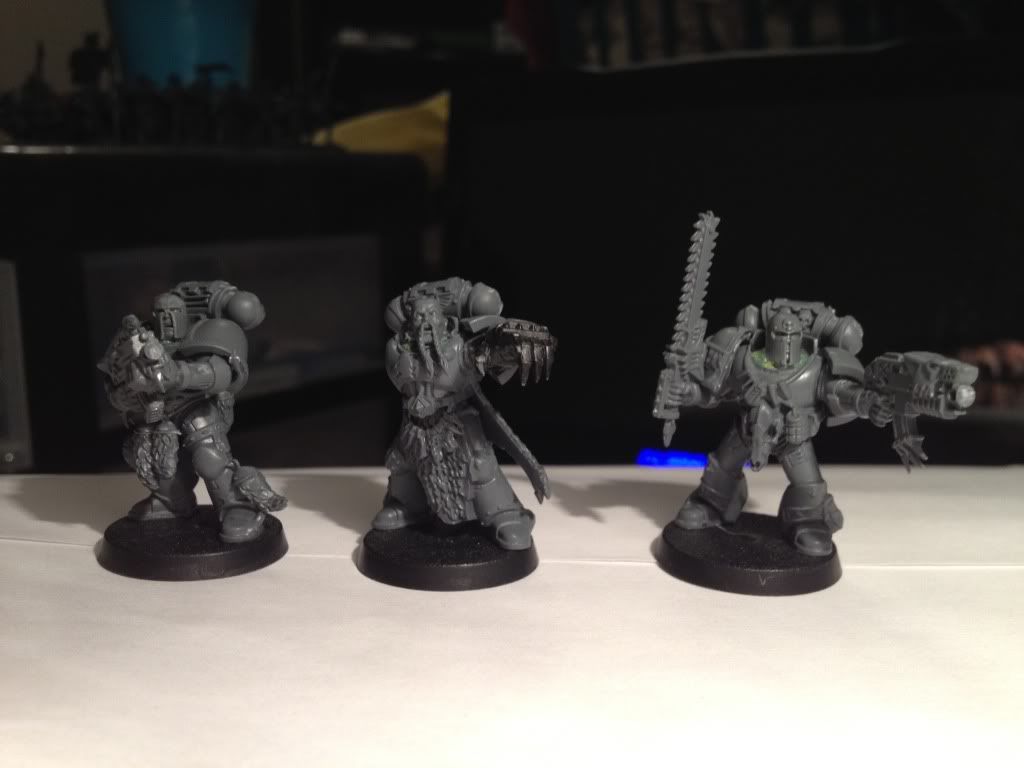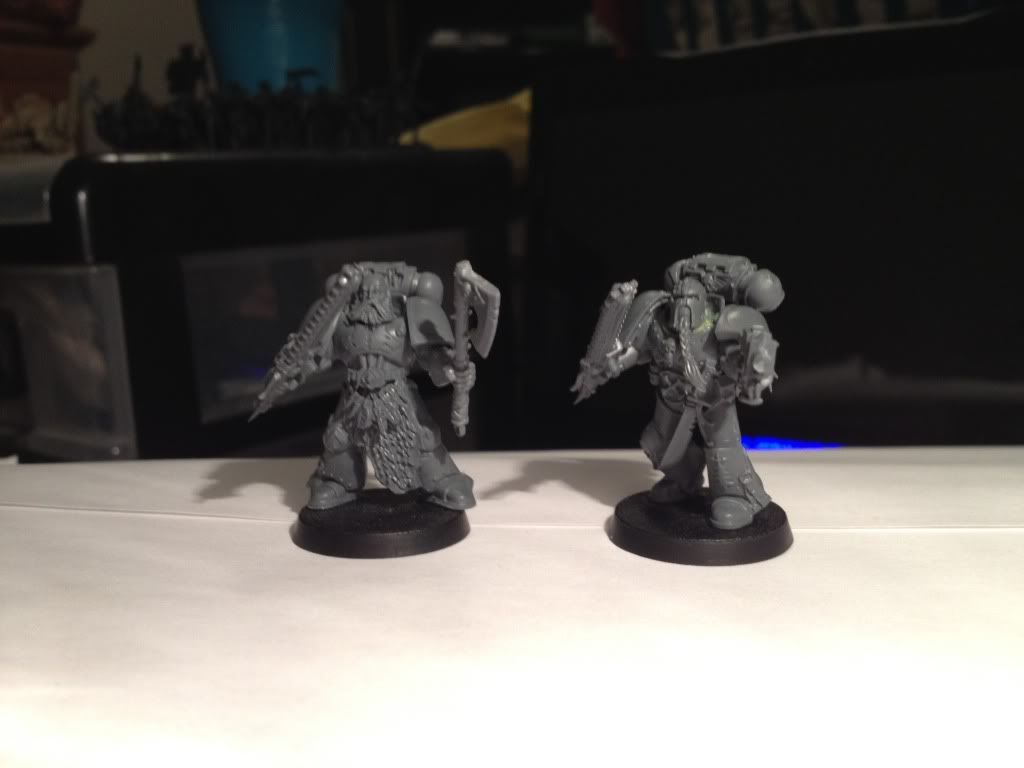 I really dig these two guys, especially the banner guy. Got that from some other members here, and thought I'd give it a go.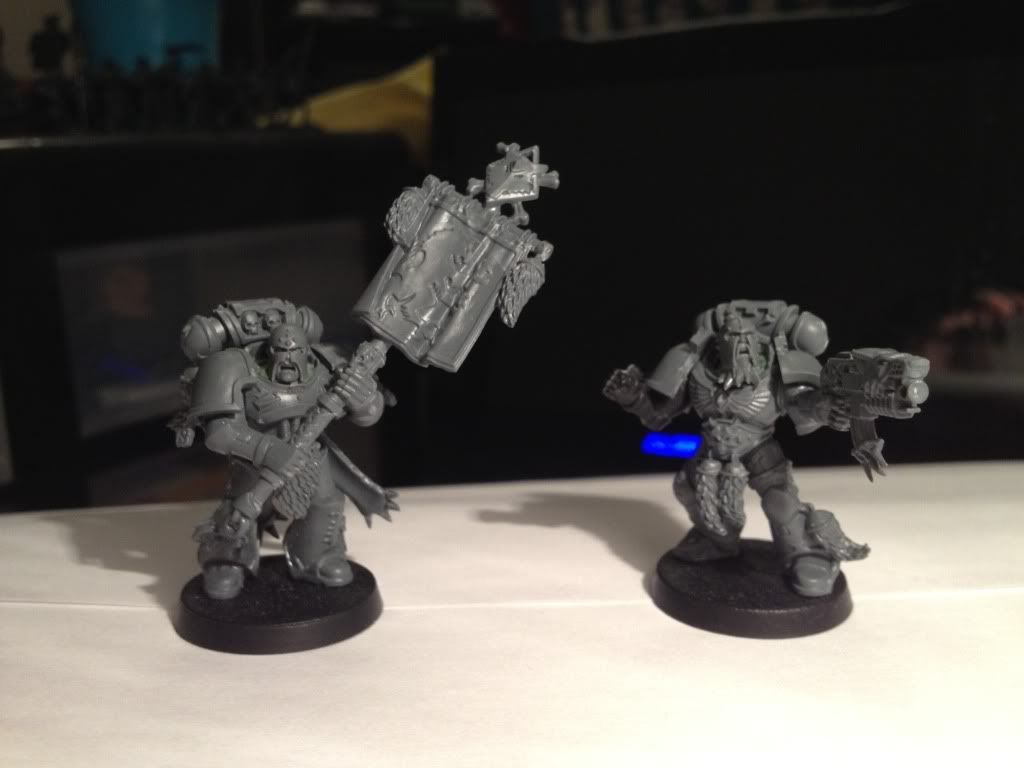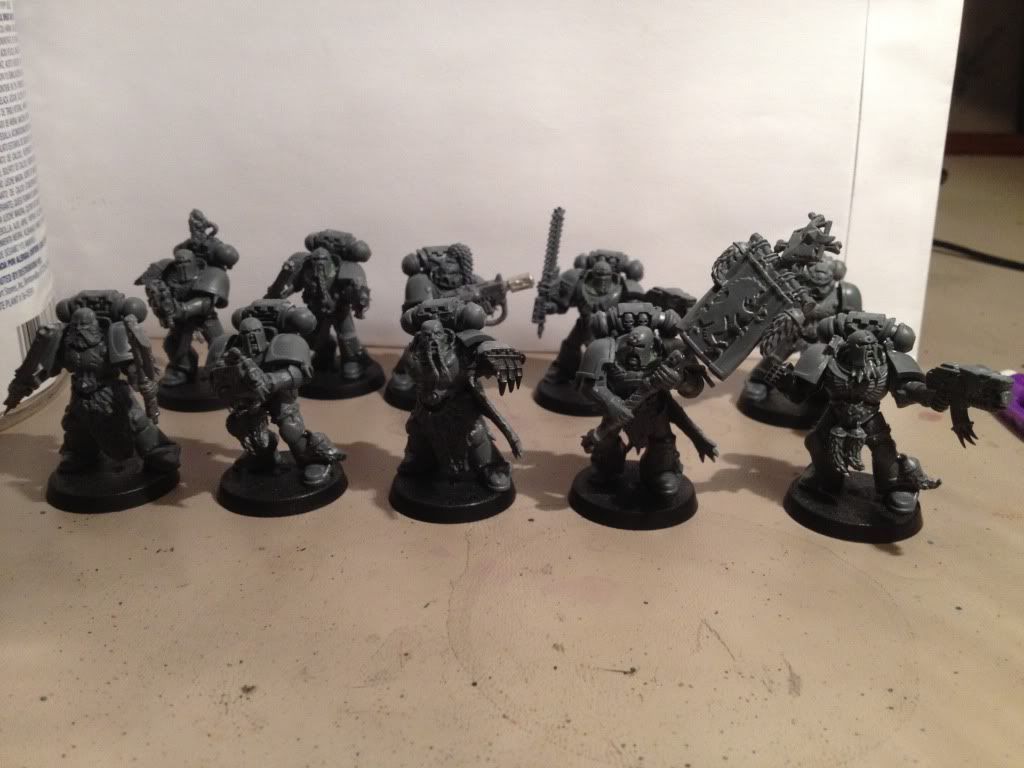 I also didn't realise I had used that one-handed-bolter arm twice in the squad, so I'll probably go back and swap it.
And, here is there rhinos!