Hi there,
I'm trying to complete my DIY vanilla chapter - the Grey Wolves. And no, they're not based on Space Wolves
Anyway, this is the blueprint: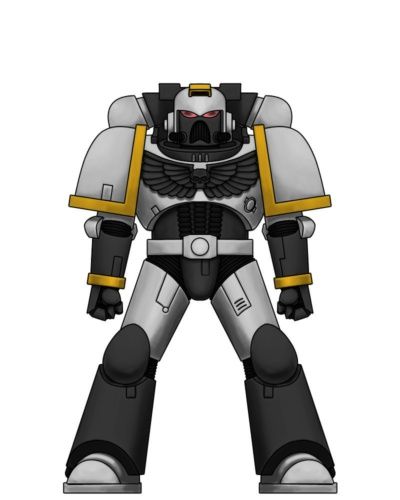 I painted up a couple of test models, the best of which looks like this and I'm pretty happy with it as a tabletop standard model: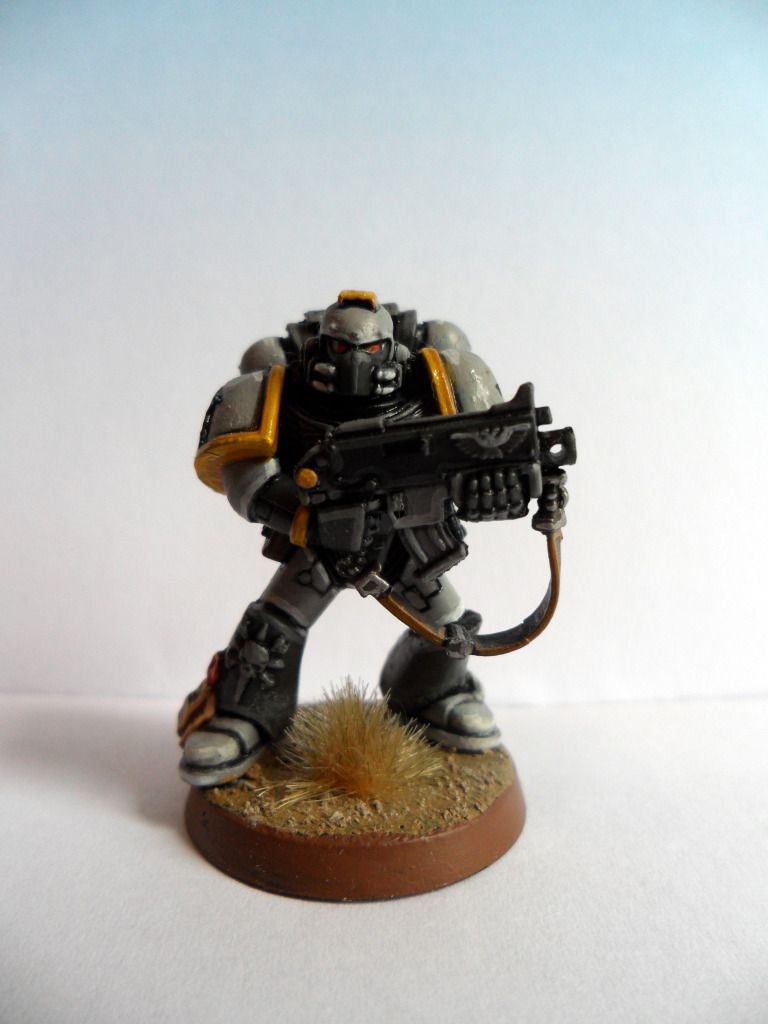 So to get my first 1000 points out of the way, now I just need to paint the rest of his ten man Tactical squad, and an additional tactical squad. A five man missile dev squad, captain and command squad and the rhino's and razorbacks.
Hopefully I will be able to use this log as a motivating factor to push me forwards as normally I procastrinate too much - so give me lots of TLC please to help me along! Maybe by time I've done a few models I'll have line highlighting mastered!
First target is to have completed the first tactical squad by 22nd June (then two weeks holiday in Europe!) See you in a week!
Edited by J!MM!L!C!OUS, 28 September 2012 - 02:31 PM.