Black + blue gave a more greyish colour than I'd like, so I had to settle for that. But it's not bad, I guess. Maybe a deeper blue would give a better contrast, but, well.
The miniature's ready, but I'm too tired today to take pictures. Here's an image of the base I made out of plasticard.
And two 'makeshift' photos of her accompanied by marines (which I had at hand, standing on my desk).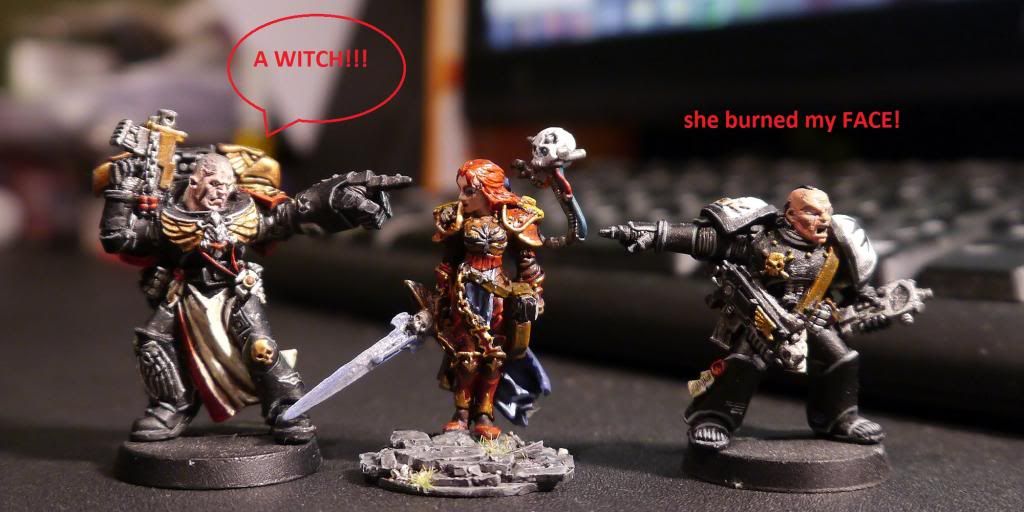 So, she is quite the same height as an SM. Sometimes a bit taller, sometimes shorter - depends on the marine's pose. But in a squad in gaming condition she won't stand out much. Or she will a bit, to demarcate her status as a special character.
PS: those pointy-finger marines don't work in squads. More than one guy pointing somewhere looks ridiculous. Who does the shooting if they're pointing?