Ok, so I've been collecting Iron Warriors for a few years now, and I'm quite passionate about them. I've got a fairly good collection of them back home in Australia. Right now I'm in Germany, and I've only got my Sallies with me. But while I was here, I saw the announcement for Dark Vengeance, and those Chaos Models were so good (not to mention the price in euros!), that I just had to get a set. So, I present to you my new Iron Warrior blog, currently the contents of Dark Vengeance, but later, the whole of Medrenguard.....
So the first thing I had to paint was the Hellbeast. This thing is so cool in the flesh, if you haven't seen it I recommend going down to your local store a.s.a.p. just to see it. Anyway, here's my version of it.
Before wash: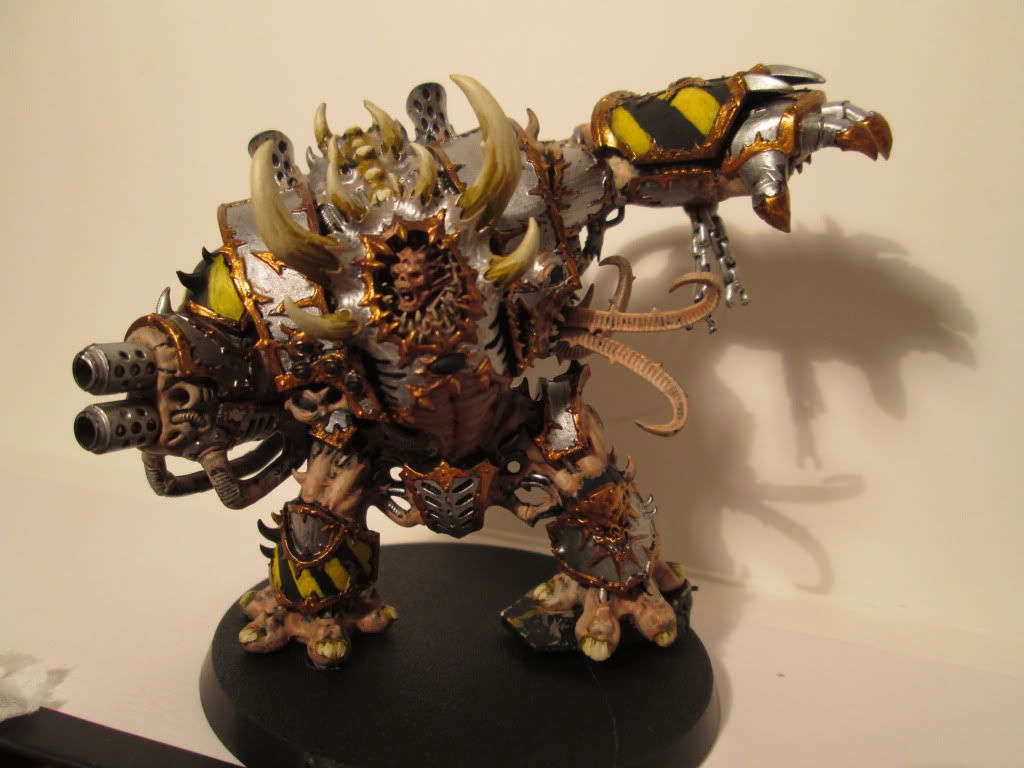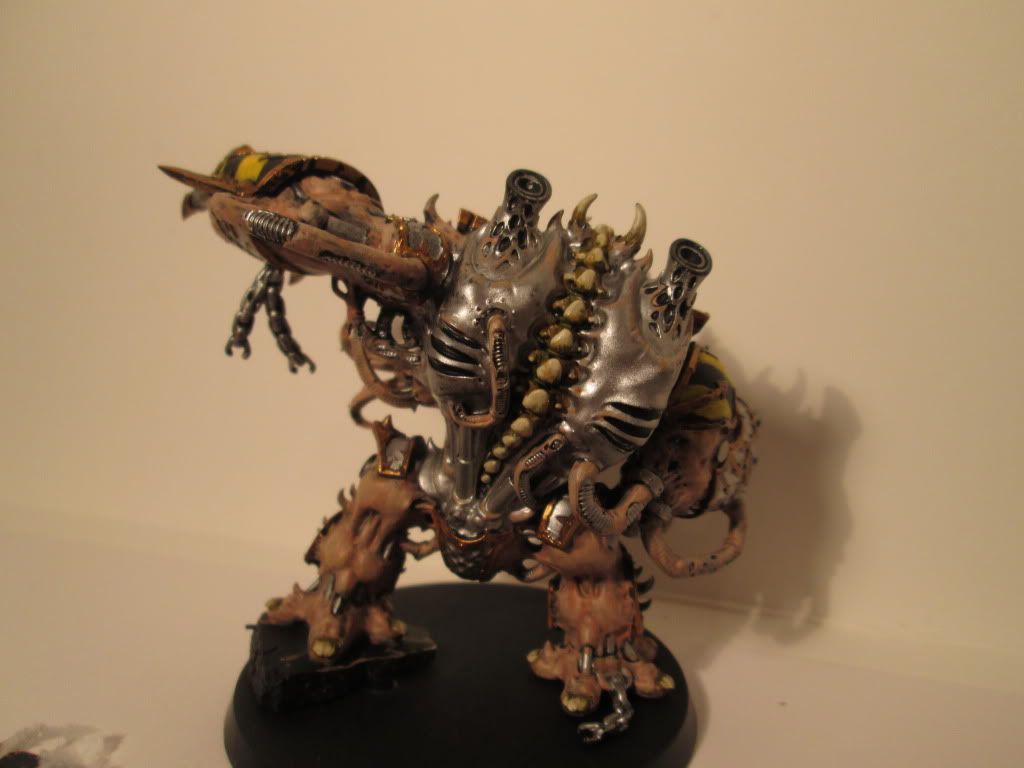 After wash: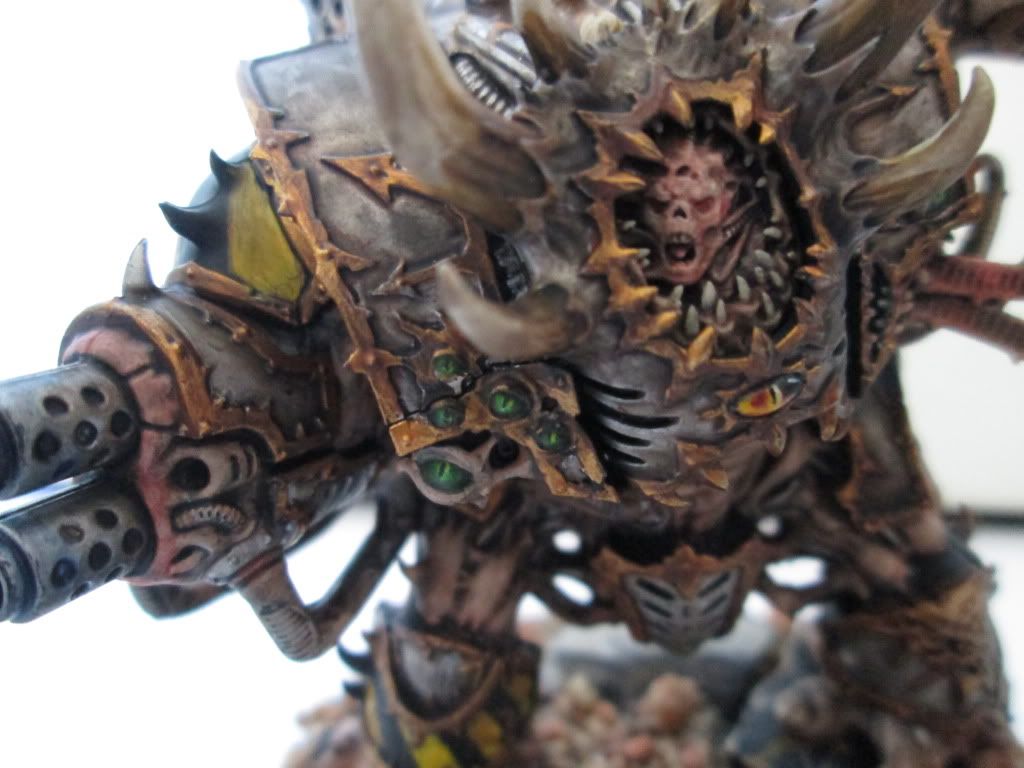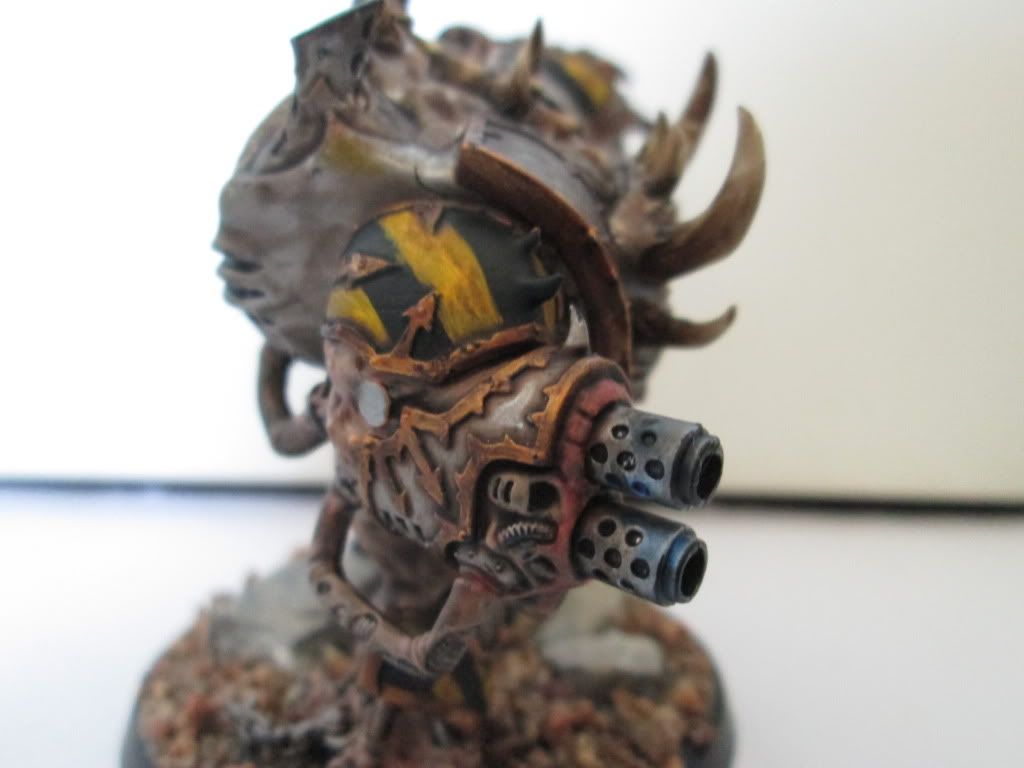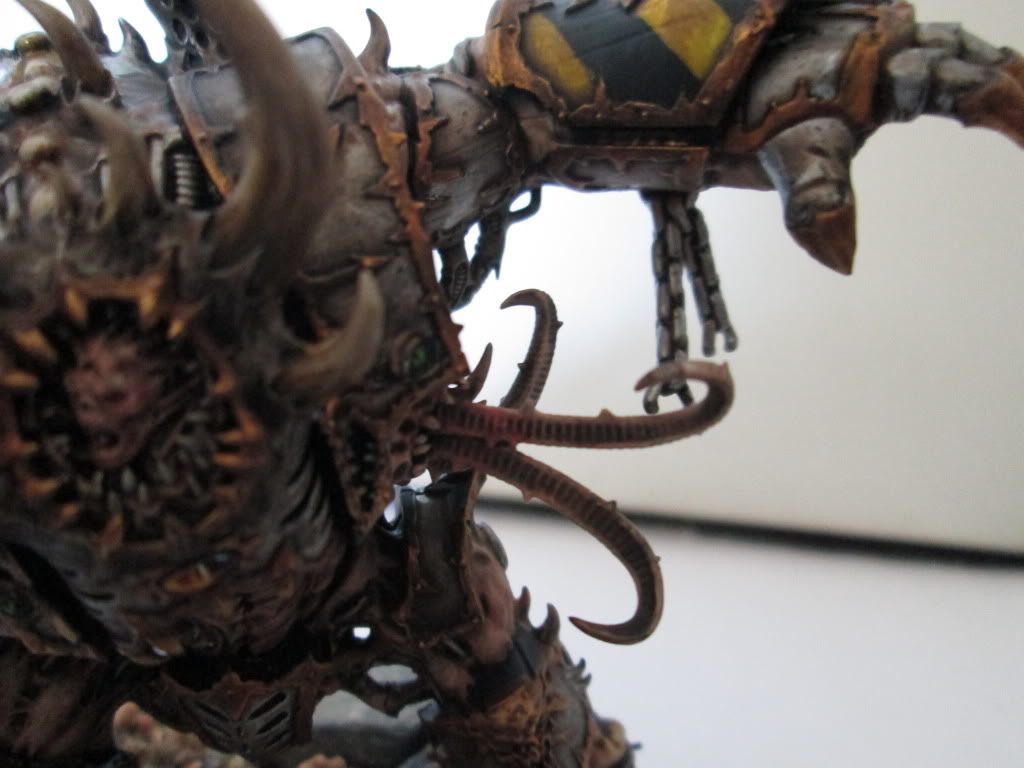 And while that was drying, I prepared the next bunch of figures for spraying - five cultists:
So there it is! Thanks for looking, c&c welcome.
Daemon Smith