Hey Brothers!

Note to the moderators...The reason I've put this tutorial up here is that it is a WIP as well. It will be a running project involving all the armour marks and a number of legion specific pieces. In this first post is MKIV only with MKIII to follow soon.

I've been meaning to get a tutorial on Heresy armour up here for some time now but have never found the opportunity. It would appear however that I have found the time now! The basic idea is to produce a number of tutorials which may help you to save money by converting almost any GW plastic power armour kit into a heresy armour mark!

The focus is on more on the armour than the weapons but in the future I hope to share some methods I've used to turn standard plastic weaponry into heresy era stuff. I will also attempt to display how I would go about doing particular legions, eg head swaps for ultramarines and thousand sons, cloaks for DA and so on.

Without further ado (and in good Star Wars tradition) let's start off with number 4!

Maximus Pattern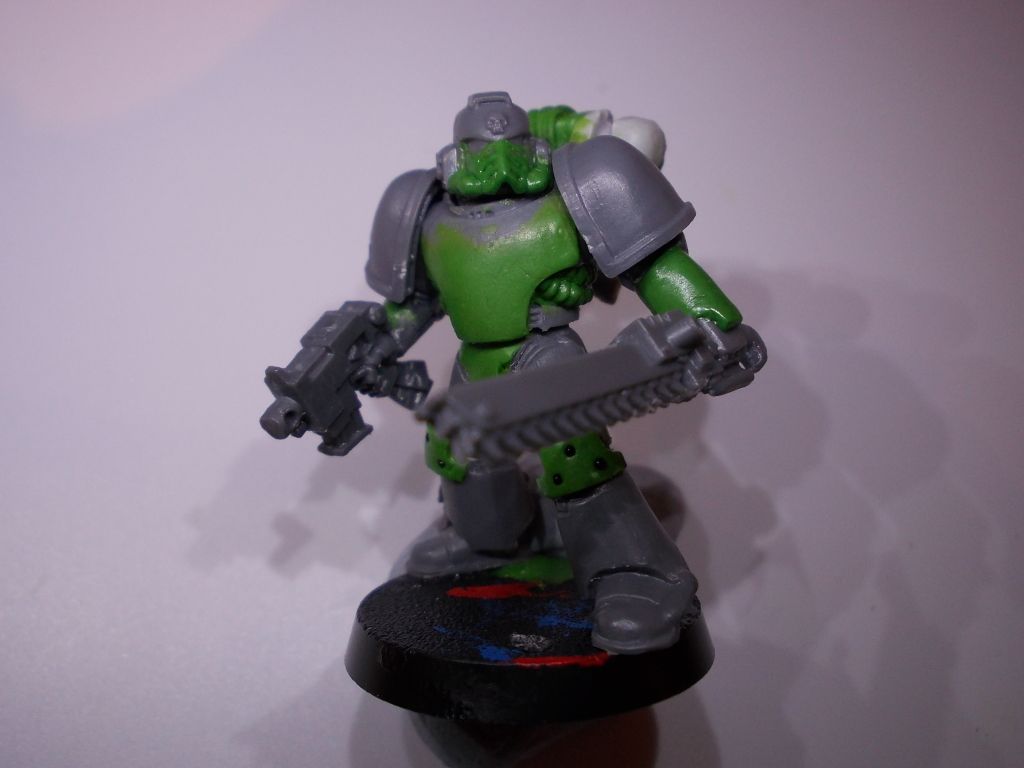 For the purpose of this tutorial I'm going to go mostly off the Forgeworld stereotype. The base model comes from the command squad box with the exception of the blood angels bolt pistol and the finecast backpack which is standard, just resin and not plastic. These principles can be applied to most GW plastic marine kits.

One thing I want to encourage people to take note of (and I'm sure the vast majority already have) is that there are absolutely loads of different versions of power armour bits which are considered one mark or another. I can think of 5 or 6 different kinds of mark IV helmet for example, from forgeworld and games-workshop. There are even more pictures of mark IV in artwork which looks different from the generally accepted and now seemingly official forgeworld pattern. So the choice is massive for people wanting heresy era marines.

Please note, this is just how I do it and I want to say that there are some fantastic armour tutorials out there! Hope you find this one useful too though


Preparation

What you'll need.


This is more or less what I used for the MKIV marine. Included among the usual suspects such as a sculpting tool and a hobby knife are Nail Perfection UK micro beads which I use to add to armour as bolts. Please for the love of the Emperor do not ask me how I found these... Anyway, like with any project it's a good idea to prepare the tools first so you know you've got everything you need


Torso


Start with any mark VII torso and clean off aquillas and scull icons and so on until you have a smooth surface.


Then score a line from under each arm to the centre of the chest plate.


It should also lead behind the torso to the backpack join.

Legs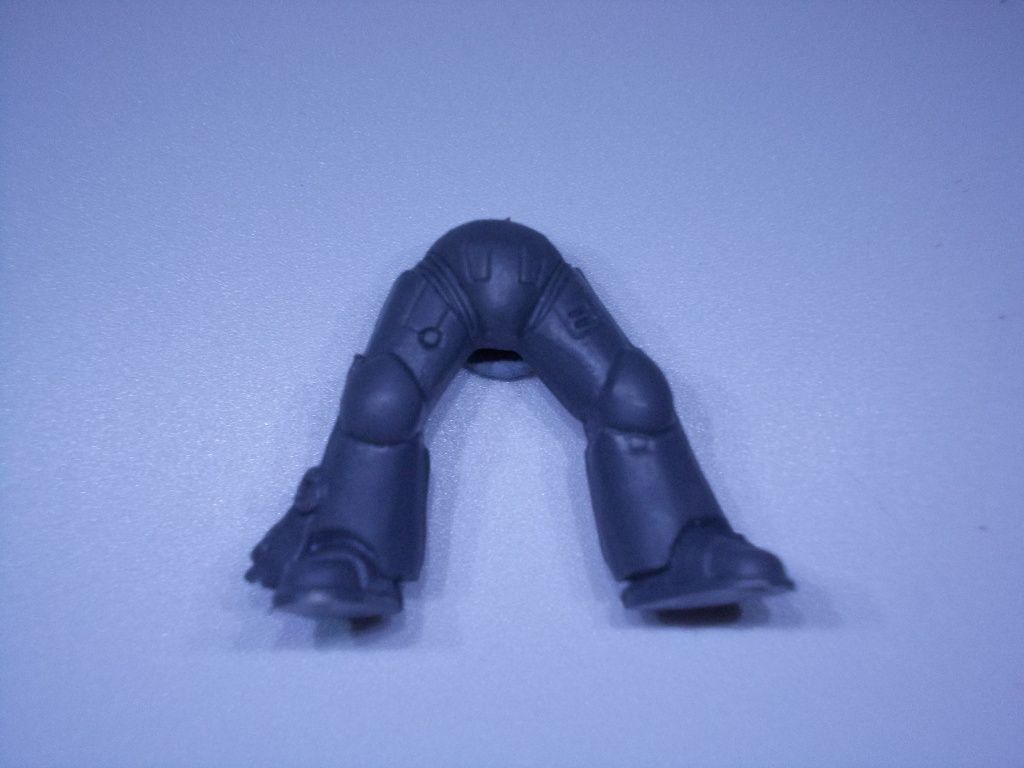 For the legs you will need to remove the knee pads and smooth the cleared area to be the same level of the shin guard.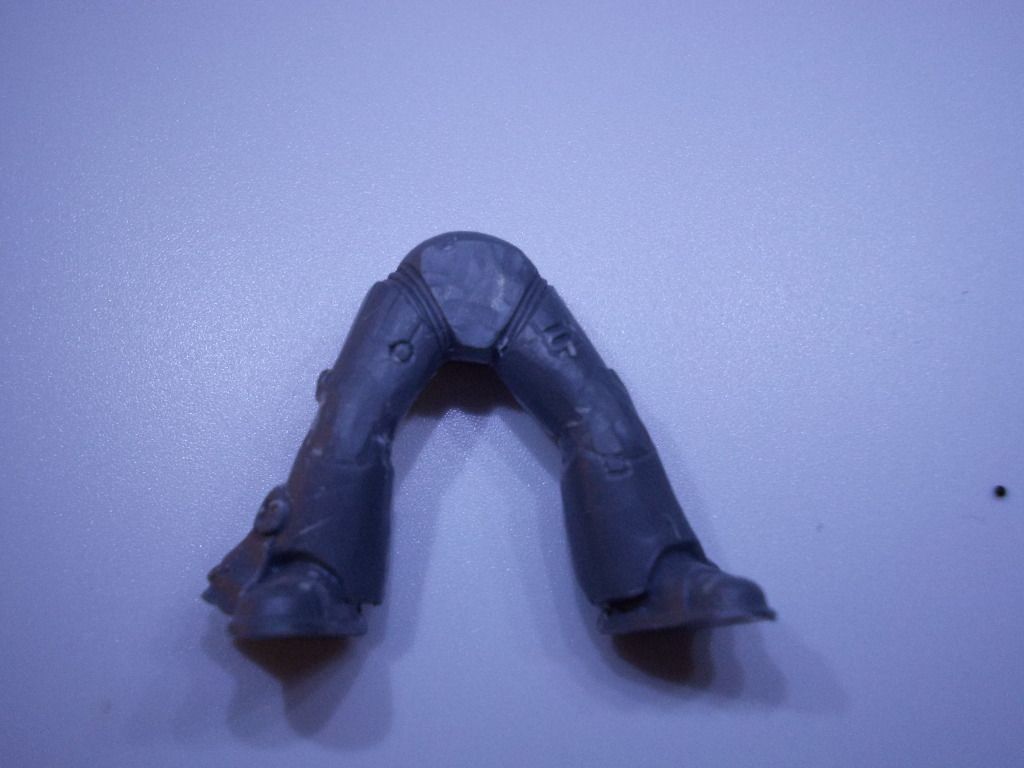 You should also cut away the curved part of the cod piece so that it is a flat surface.

Prepared Surface Pieces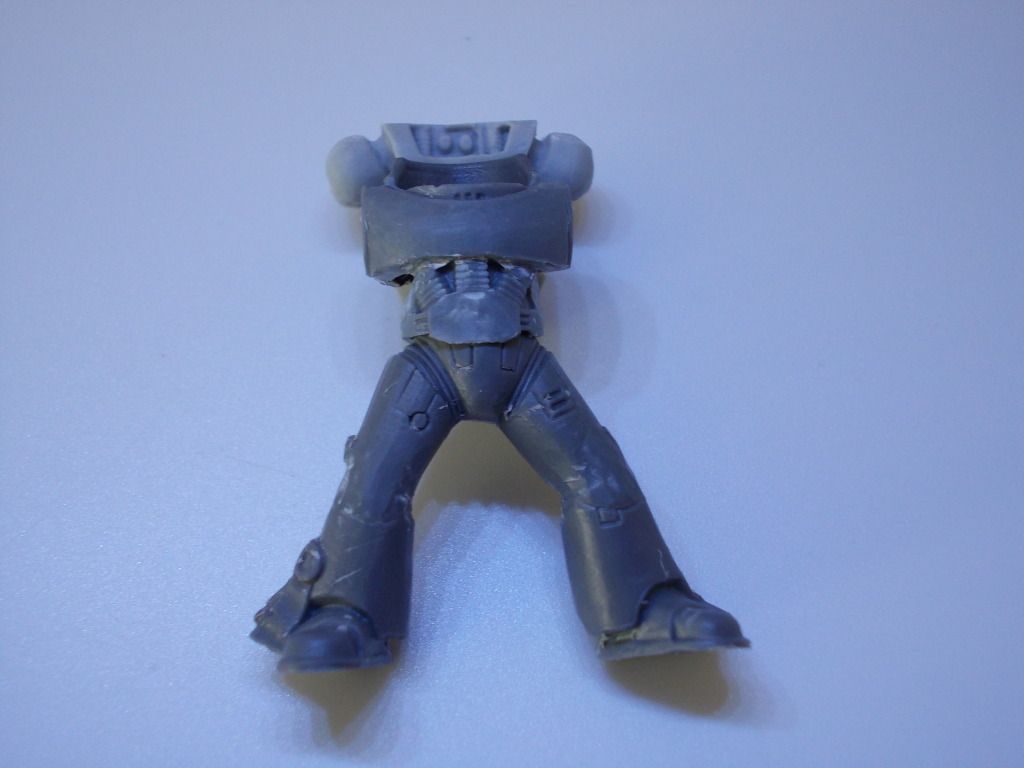 At this stage you should have something like this. I mostly find it's sometimes easiest to stick these three together now rather than sculpting the bits individually.

...and on to part two...
Edited by Gawain Veteris, 16 February 2017 - 06:35 PM.