I've been involved in the hobby for around 20 years or so: I was fortunate enough to start young with Chaos, and Nurgle was my first love. Since then, I have added and added to a sprawling collection of Death Guard that spans comfortably over twenty thousand points and now has a further twelve thousand points of Heresy era Death Guard (and counting - as of June 2016), and gone through myriad editions of the game we know and love, with success on the battlefield a priority over how my minis actually looked.
After a brief hiatus from painting, I returned to find that if I wasn't so impatient, I could produce a decent, tabletop quality miniature that was relatively pleasing to the eye – at least, to mine! However, with the new edition in-bound, I had resolved to repaint basically everything that I owned, and have stripped model after model… and am starting to repaint each of my armies, to a good standard complete with basing, to take the world by storm. This blog will be will and testament to my Death Guard army, whilst others will chronicle the various other armies I've owned that require a similar level of TLC, but won't be a priority until everything here is done.
I started with stripping all the metal models in a job lot, which took a couple of hours even using NitroMors, because of all the cleaning of junk and poor painting for the past two decades. These, sparkling clean, in addition to the models from my Dark Vengeance kit, will be the first to receive this love and attention, with the long-term ambition of competing on the tournament stage. So, with your blessing, I'll take your tutelage and advice wherever possible to make my minis the best that they can be.

So, following stripping and taking apart minis that have been together for ten years or more, I've been prepping them once again. Some of the oldest models have flash from fifteen years ago or so, when they were originally bought, for my shame. Chaos Terminators were the worst culprits (although not the oldest) and I can't believe I actually thought that keeping it on just made them "more spiky"… I don't subscribe to that now.

So, I have 36 rebased and re-armed, with backpacks to be put on once they've been cleaned up off the sprue. These will form the crux of the army for the time being – as I'm still in the process of going to strip the models that are predominately plastic (see Dettol stripping process thread imminently!). This gives me a lot to do – as I'll have the Dark Vengeance set ready to go to be painted also – but means hopefully in a month or so, I'll be able to start playing properly, with a nicely painted army. Obviously, when trying to paint about 10k+ of Imperial Guard and about 12k+ of Iron Warriors, this makes it a difficult proposition – in addition to the Dark Angels force I'm cultivating, but long-term, it'll totally be worth it.

The scheme I'm going for is a variant on the Pre-Heresy style, similar to what many of the members on the site have done in past. To you, I tip my hat – that is what I aspire to do. The intention is to get it to a similar standard… but who knows? As ever, any constructive criticism will be welcomed with open arms throughout!

Without further ado, some starting pictures!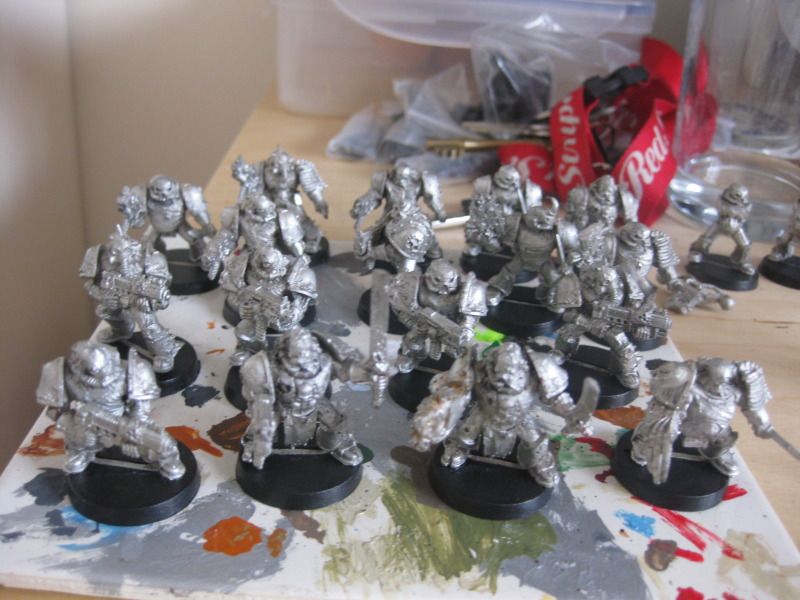 Housemates believe I'm building an army… little do they know…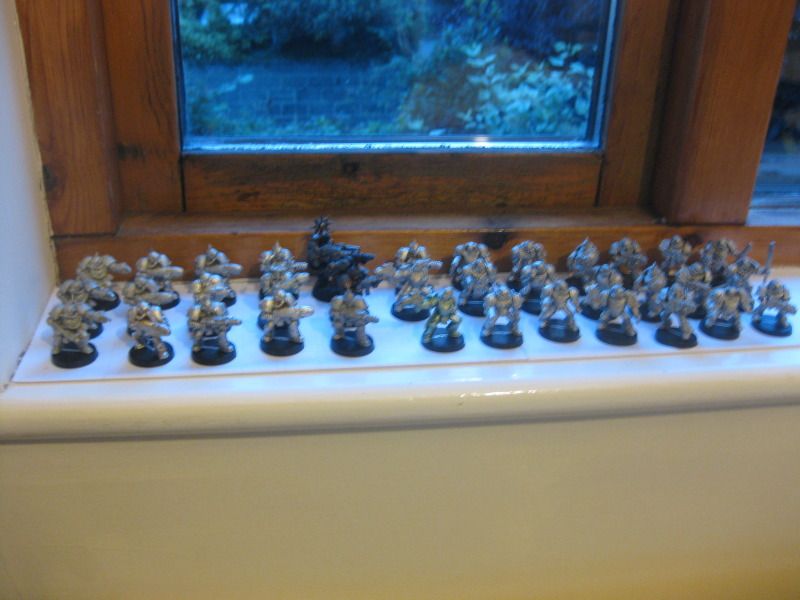 More progress:




Chosen and Lord have been glued - and Liquid Green Stuff covered any problems. It is literally the best thing since sliced bread - hooray!

Lord's sword hasn't been glued yet, so I can paint then stick - same with helmet of Chosen Champion.

I've now clipped and prepared all bits - ready to be glued together, before this lot gets primed.

Today, I got two things in the post: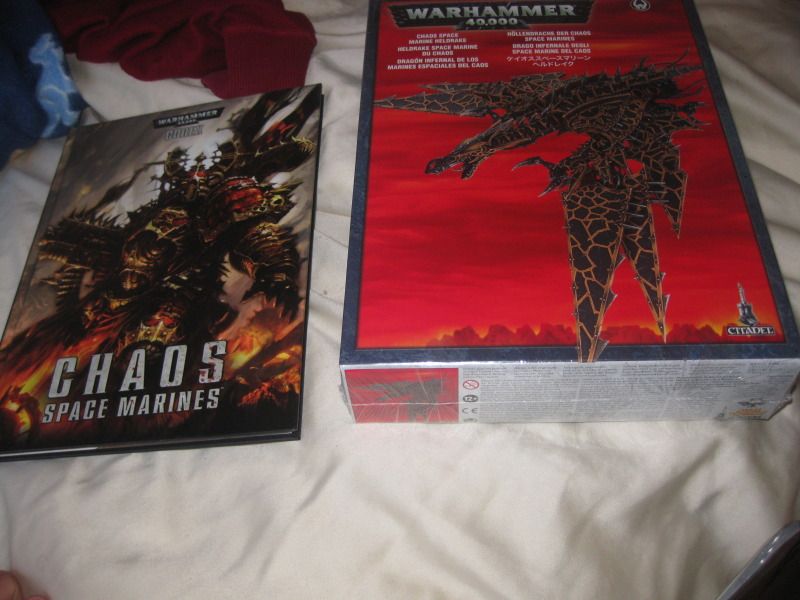 I proceeded to devour the Codex and magnetise the Heldrake, which you can find more information about here. I've tidied it into there, making this front page a little cleaner...

Thanks for looking!

C.
Edited by Chaeron, 11 January 2019 - 08:33 PM.