Got about an hour or so to work on a few things - and I think I've used it pretty productively! I thought it would be best to tackle things that have been outstanding for a little while, so that I could definitively say that I finished them!

I've finished the weathering in the form of mud on the seven Rhinos, and then after I'd done the last wash on both Land Raiders, added the mud to them too! I made sure that all the barrels on the Rhinos were drilled out - although I'll need to get the proper drill out for the Raiders. Other than that, tidy!

I based the two Helbrutes I nearly finished the other day, and added just a bit more to that of the Daemon Prince who's been a WIP for ages basewise.

Anyway, here's what I've done!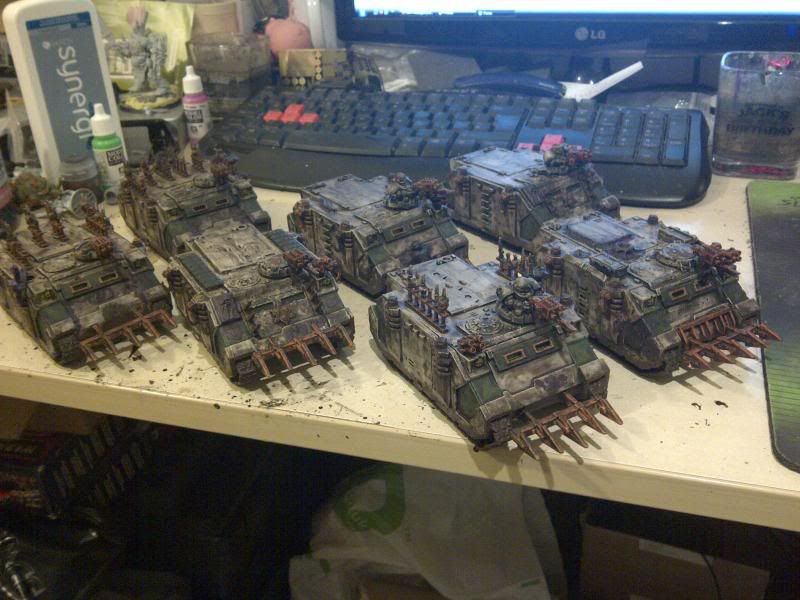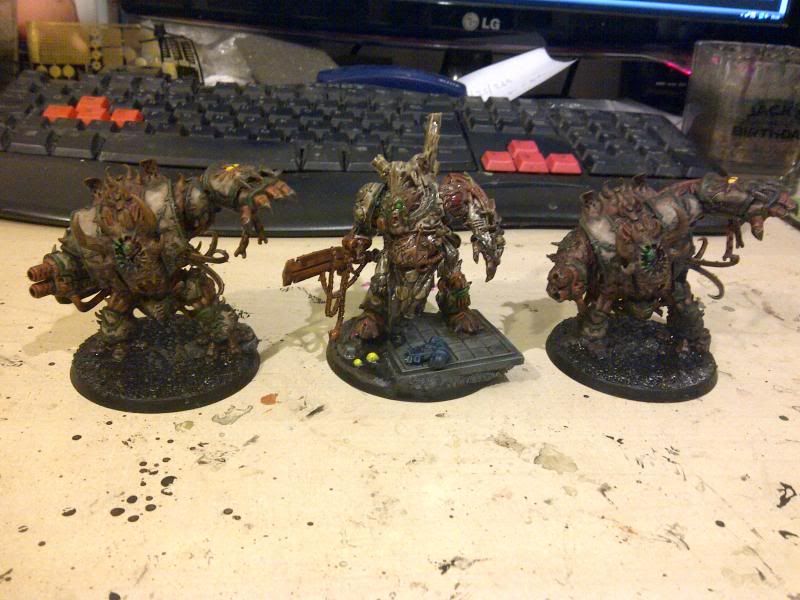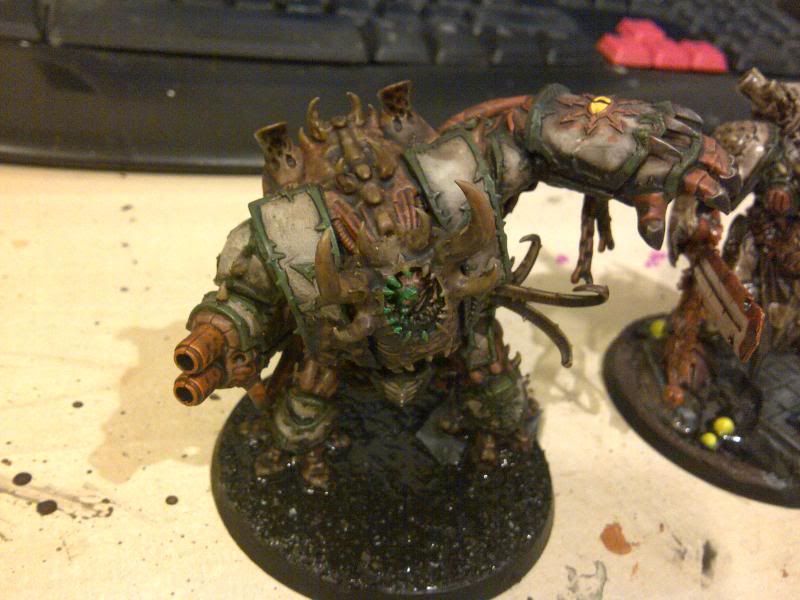 As you can see, the paint is still wet in places - but I'm really happy to have done nearly all of the armoured stuff in one fell block. It's taken a fair amount of time admittedly - but I've enjoyed making sure that they all look the same.

As ever, comments and criticism welcome!
(*Edit - updated photos).
Edited by Chaeron, 06 January 2019 - 11:02 PM.