"The swarm rose, and then moved towards the ragged lines of captives the Blood Angels had assembled. They quailed before the approach insects, but it was a sign of the terror instilled by the Astartes that not a single captive broke and ran. Verdigris-mottled insects landed upon petrified faces to sample tears, or capered across bandaged wounds to dab at the blood beneath with shining, syringe-like tongues. Alarmed by the high-pitched trill signalling tissue compatibility, one of the captives scrambled at the metal insect, shredding his hands on the blades of its iridescent wings. It tumbled to the ground, and was roughly stamped beneath heavy boots until the entity was released from its casing. Before the stench of putrescence and brimstone had dispersed, the man was pulled from the crowd. He had to be made an example of, and it would be a shame to let compatible blood go to waste..."
The
Dornian Heresy
, for those who don't know, is an alternate backstory for the Imperium, which flips the sides of the Legions, and sees Rogal Dorn, and not Horus Lupercal, as the Arch-Heretic and leader of the Chaos forces. Alongside him fight the Blood Angels, the cursed children of Sanguinius, haunted by their Daemon Primarch's pact with Nurgle, the god of plague. In this reality, they are a twisted, evil reflection of their Loyalist cannon counterparts, requiring constant organ replacements and blood transfusions to keep the diseases wracking their bodies at bay. Their machines are powered by daemons, and their bodies ooze pus and slime from hundreds of wounds and sores. They are the unwilling disciples of Nurgle, spreading plague and death throughout the galaxy.
Naturally, this rich fan-made backstory is quite appealing to a Chaos player and Blood Angel rules fan. This backstory allows me to combine those two things by modelling cool Blood Angel-themed Plague Marines, and use the Blood Angel rules to represent them on the playing field. It also means I can try out some of the cool Pre-Heresy conversion tips from Gawain Veteris, whose thread on modelling the older marks of power armour can be found
here.
I'm starting small on this project, but I'd like to build a Blood Angels army of at least about 1,000pts buy the end. I've begun with one miniature who's still a w.i.p., but will be soon ready to paint.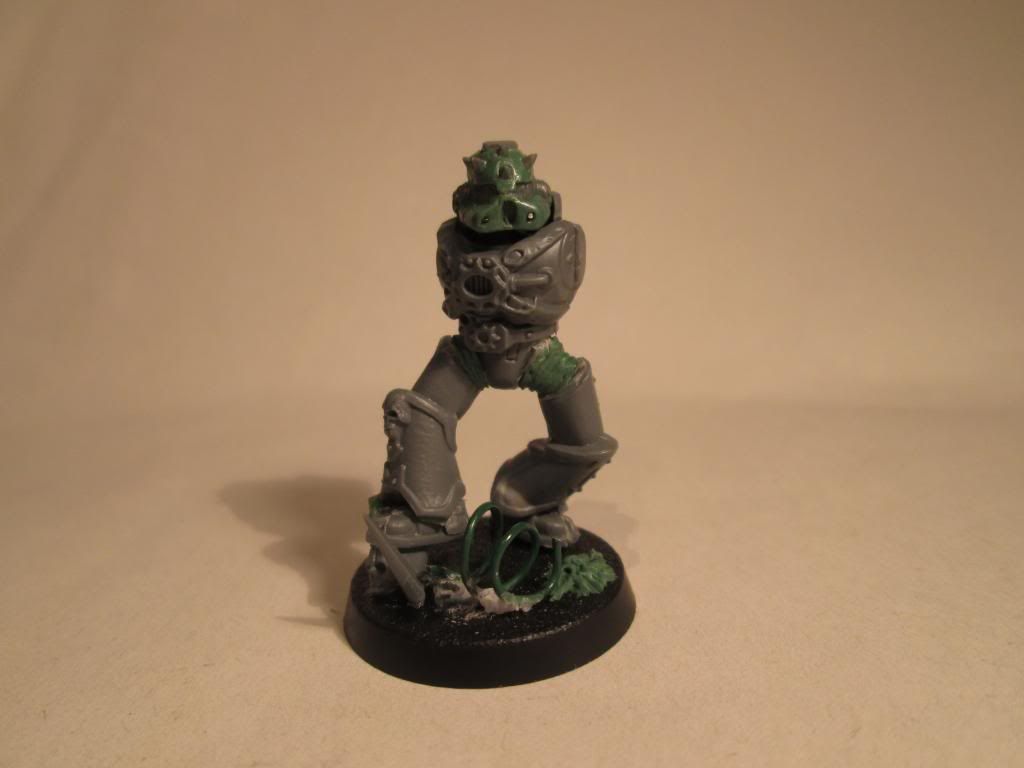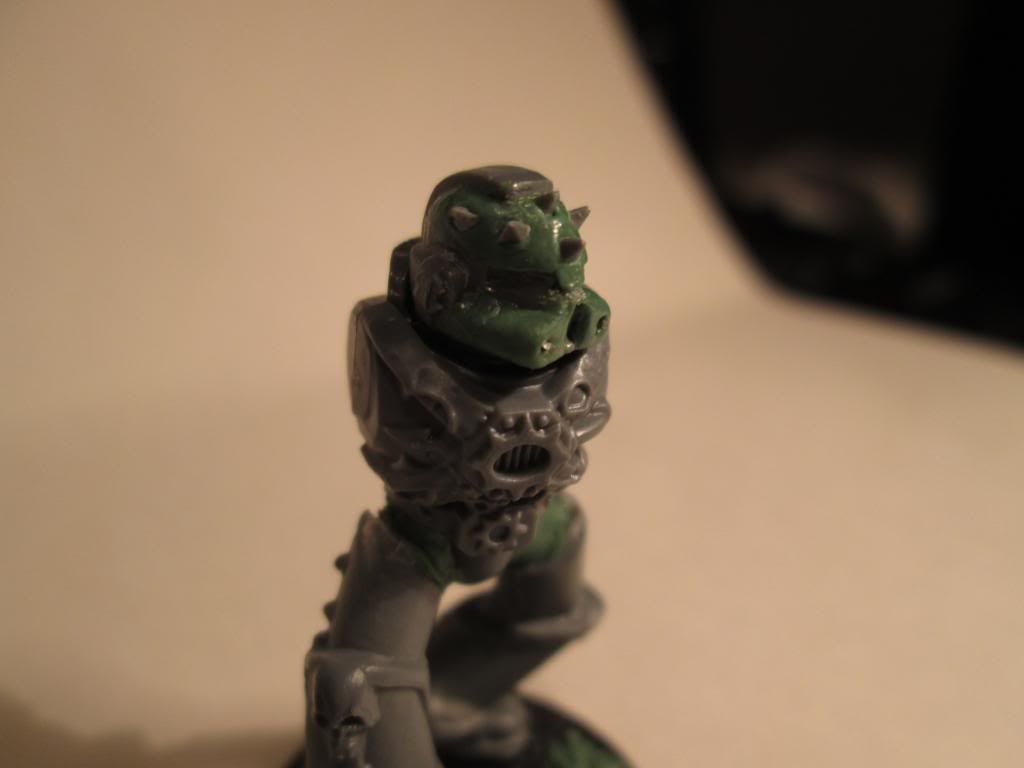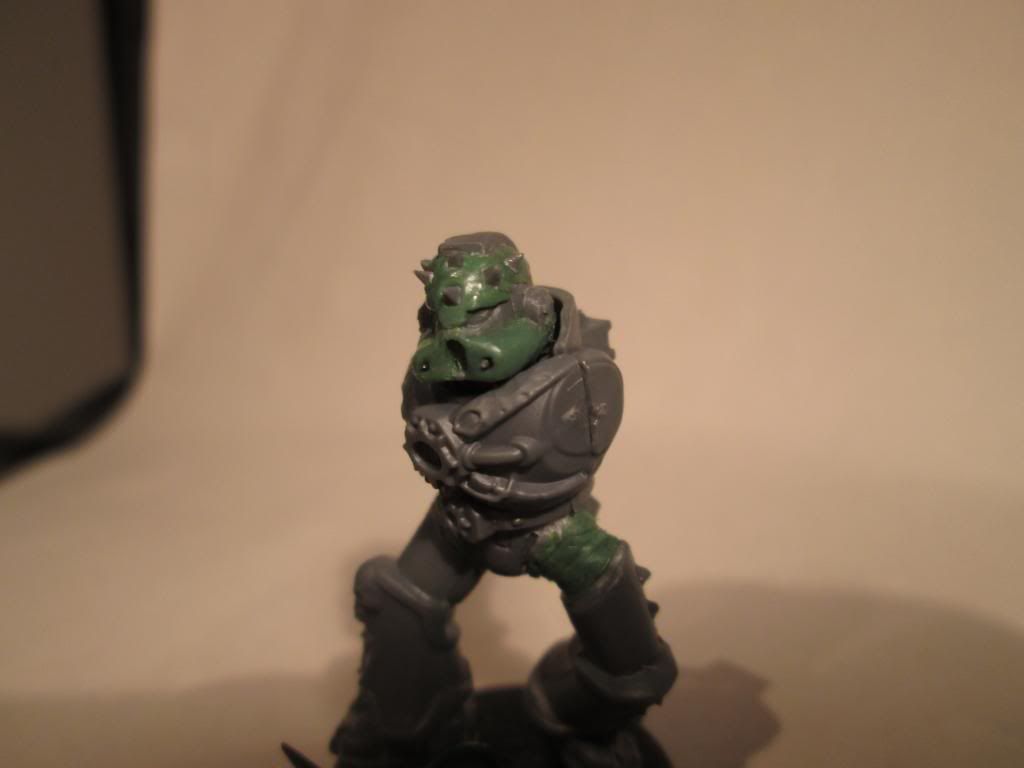 As you can see, I'm trying to make him a little different to your normal Chaos Marine, namely the MKV helmet. I'm gonna use a slightly different backpack as well, Just to add a unique look. Give me some feedback, let me know what you think.
Till next time!