For an upcoming tourney, I am trying to re-do my scratchbuilt Vulkan He'stan, including a complete rebuild and (finally!) getting a paintjob on him. I've run into a snag, however. One of his shoulderpads has a circular field and a small nameplate on it. My concept was that this piece of his armor was a pre-Heresy relic. (So, no Salamanders iconography, instead, 18th legion iconography.) I was going to put a stylized XVIII on the nameplate, and had originally intended to put the eighteenth letter of the greek alphabet on the circular field. Unfortunately, after counting it out (and then thumbnailing it) I decided that a sigma looks rather silly in the circle.
So I have this shoulder pad here: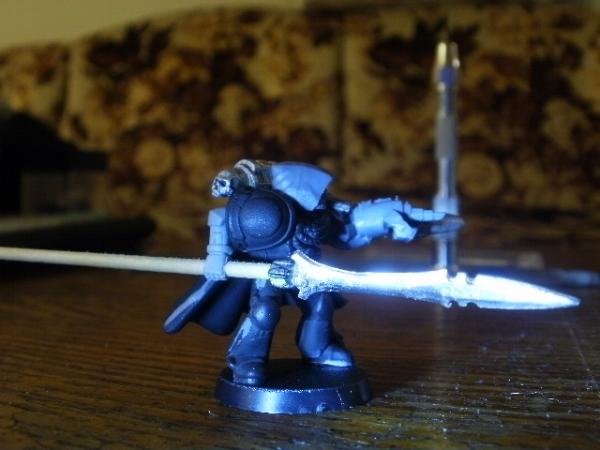 And no idea what to put in the circular field. Any suggestions?