Hi all!

This may turn out to be a long post, so apologies in advance!


I recently took part in a tale of gamers for the Black Sun podcast & when the time came for me to choose an army, I went back to my first love - Chaos! Unfortunately the last time I had played with my old Black legion warband was during the 13th black crusade, so my old paint scheme was looking pretty horrific.

Since I've always been more of a narrative driven player, the tale was a perfect opportunity to start a fresh, with an updated scheme and brand new models for all of my old army. Well five months later and Im now the owner of a brand new CSM force!

However, even though the tale has now ended, I still have a lot of plans for things to add to the warband, hence this PLog. Rather than clutter the board up with a huge amount of photos, I'll post up a pic of my characters and an army shot. If anyone would like to see some close ups of the rest, just let me know!

Kor'van'eth formerly Jarod the Blackened



Draygan Arhfaust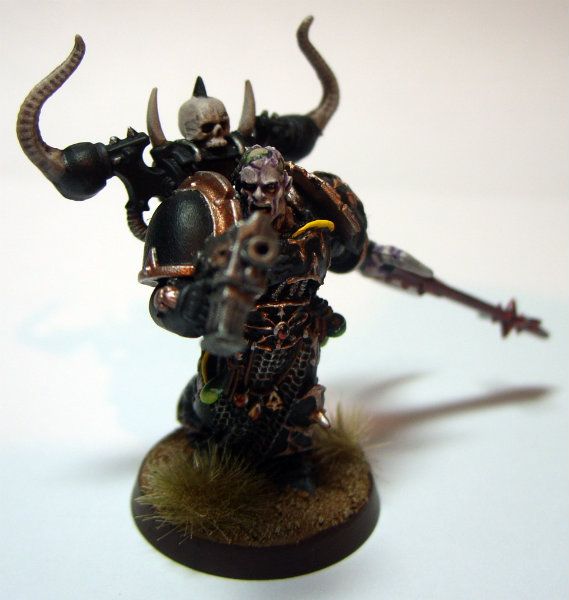 The warband so far... (minus a Maulerfiend and a Vindicator)



Hope you guys like them! Up next on the painting table is a sorceror and a Termie lord, so until then thanks for looking!


Cheers!

Craig
Edited by Sith'ari, 07 March 2015 - 01:36 AM.