Hello.
So, now I am pretty sure what to build, and thus I have started collecting Ravenwing models. My main problem has been the Ravenwing Attack squadron. I want the new models, the ones with not fluffy wings on the front armour, and an angeled wing pole at the back. I.e the ones you get from Dark Vengeance.
Anyhow, I have gotten my hands on 21 Dark Vengeance bikers now, so its all coming to plan.
I want to focus on Pure Ravenwing, but... I cant really handle black with high lights. So I decided to go for green bikers from another successor chapter. Green armour and gold trim. No name so far from what I know. Not and DA expert really. I think the honour guard of Lion el J. had similar colour scheme.
Second reason for painting them green is that I want to have a Ravenwing that is not like all the others here... Black...
Now this Black knight is a test model. Picture is taken at night... and I didnt have time to correct the image to represent what it really looks like and correct size. So bare with the quality...
Any suggestions are welcome.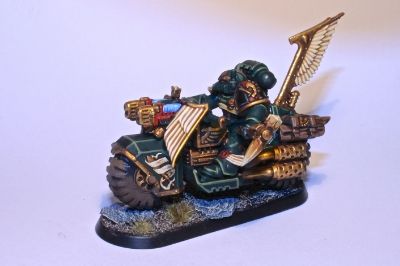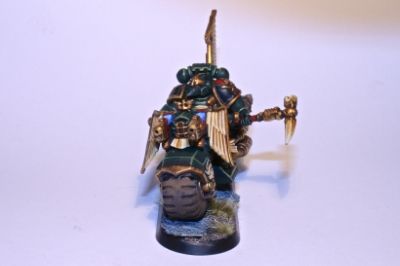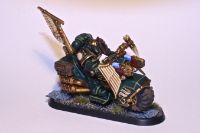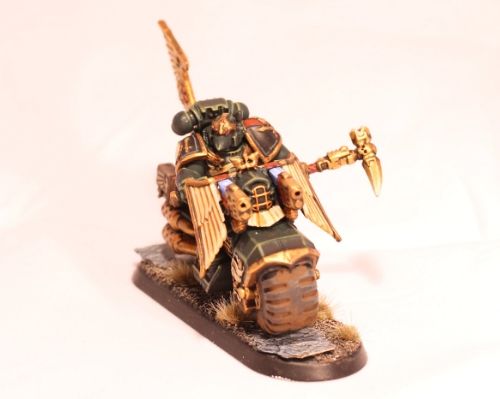 Later on, if I am satisfied with the result, I'll turn this topic into a painting blog of the upcoming ravenwing army I will paint. 1750 pts.
1 Sammael
28 bikes
3 attack bikes
2 land speeders
Edited by Vash, 27 February 2013 - 04:09 PM.