Since there'd be more updates this way, here's a generic WiP thread for all of my stuff.

So let's begin with the things I have: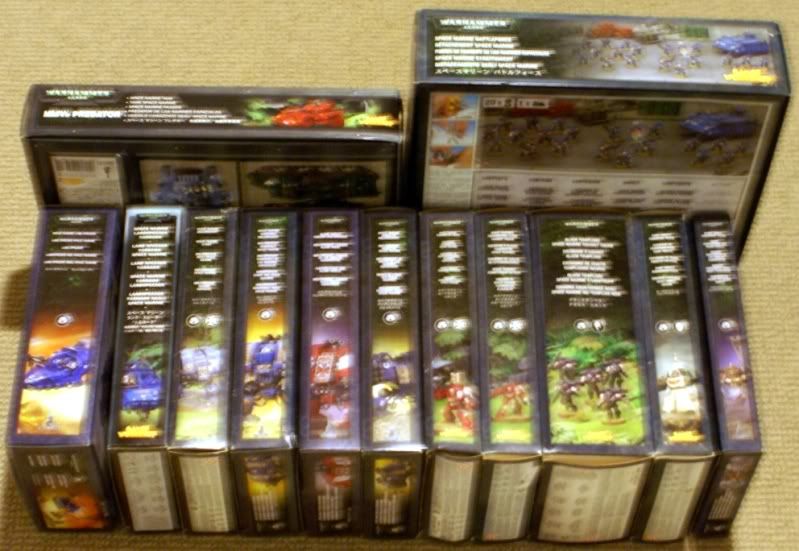 Left to right:
Top Row: Predator (I've also put a Razorback into that box), Battleforce.
Second Row: Land Speeder (current kit), Land Speeder Tornado (old metal-plastic hybrid kit), Dreadnought (I've actually put an extra half Dreadnought in the box too), Venerable Dreadnought, Furioso Dreadnought, Ironclad Dreadnought, Terminators (I've taken out the parts to make one Terminator, but have added two Terminators from Battle For Macragge to this box), Assault Terminators (I've taken the equivalent of two Terminators out of here), Black Templar Assault Squad (not actually much Black Templar stuff left, but the box has been filled up with three whole current Assault Squad kits), Dark Angels Command Squad (also not much left, but there's a Devastator Squad kit's heavy weapons in here, and most of the Command Squad kit), Sanguinary Guard (I've taken roughly two and a half whole models out of here).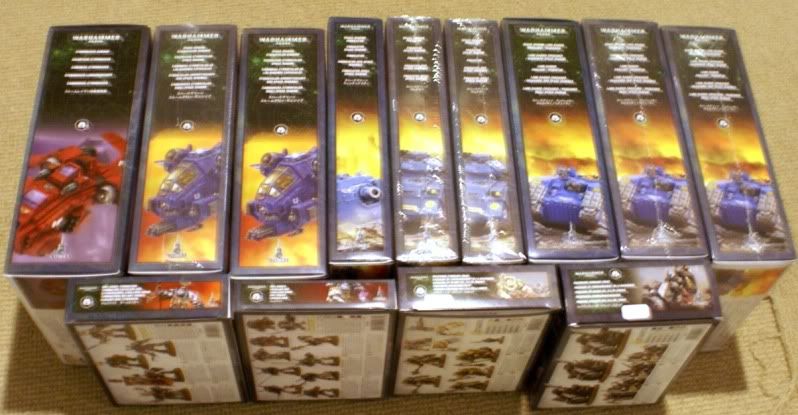 Left to right:
Top Row: Stormraven, two Stormtalons, Vindicator, two Predators, three Land Raider Crusader/Redeemers.
Second Row: Grey Knight Terminators (parts for one taken out), Grey Knights (parts for one taken out), Deathwing Terminators (parts for one taken out), Ravenwing Squadron.
Not pictured: Land Raider Crusader (metal-plastic hybrid).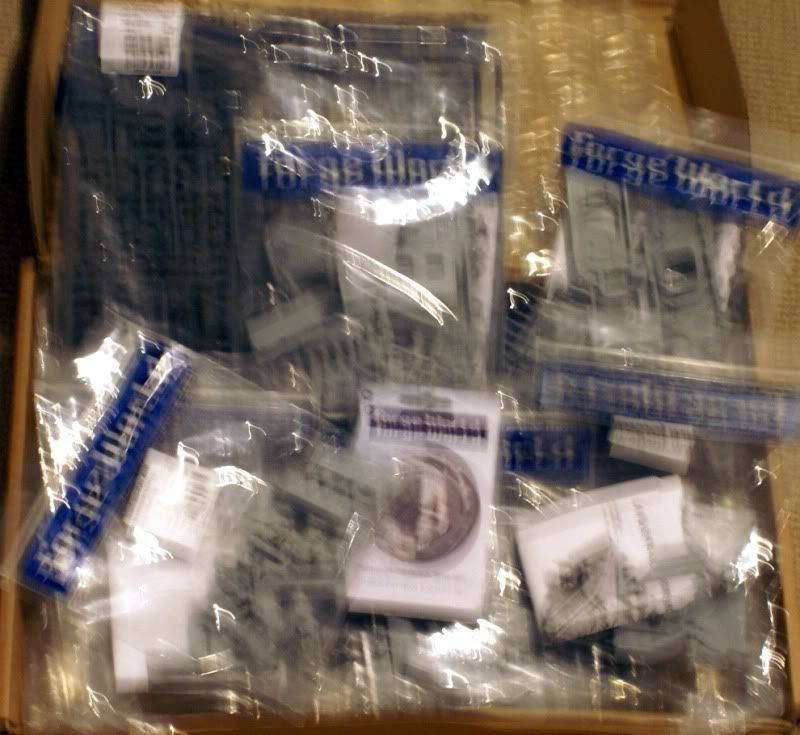 Forgeworld stuff, in no particular order:
Two MkIIc Rhino chassis, Rhino Extra Armour, Land Raider Spaced Armour, Land Raider Reinforced Armour, Tigrus pattern bolters (bolters already used, only the accessories left), Boarding Assault Kit, MkII Assault Squad, MkIII Squad.

So yes, I have lots of stuff to do! Worth noting that some of this is many years old. We're talking about being from when the 4th ed Codex was new. I'm pretty set for a while, honestly.

* * *

Things currently on the workbench:

The second Venerable Dreadnought for my (now retired) Azrael-VenDread spam list. A Command Squad for that same list, and I'll get to the third Venerable Dreadnought eventually!

In the meantime, here's a Terminator Sergeant, made from Grey Knight Terminator and Deathwing Knight parts. Not going to be as easy as I thought, but nothing I can't handle.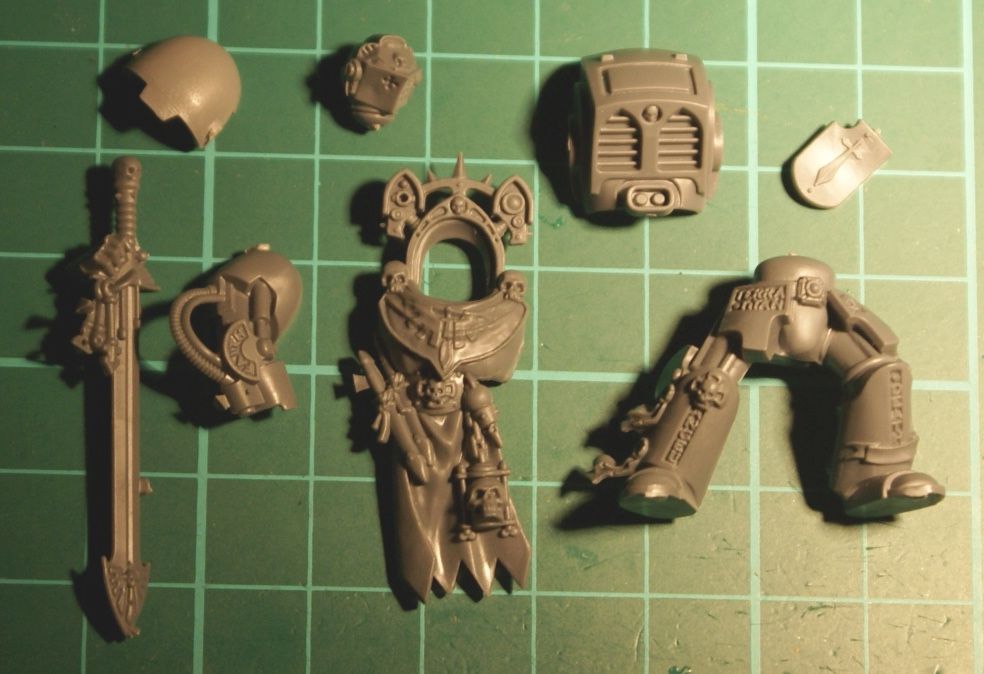 And finally, a Tartaros Terminator with minor conversion.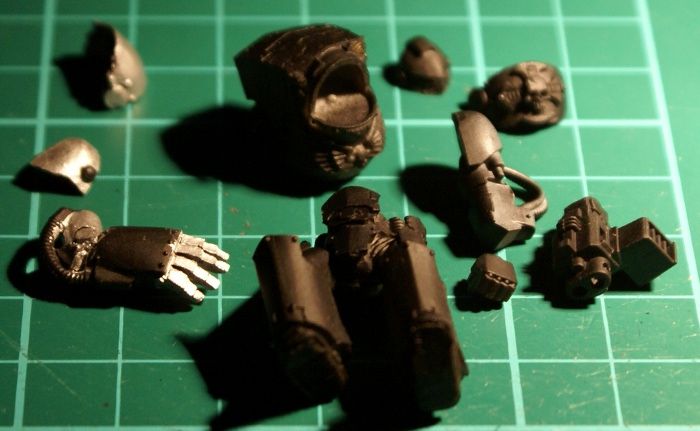 More updates to come!

Oh, and be aware, the updates might not make progression sense, as I jump around between projects a lot (my Honour Guard were a very major exception).
Edited by Disruptor_fe404, 11 October 2020 - 09:30 AM.
Tags edited