Hello all,
Taken a while but finally finished (more or less, am thinking about getting some weathering powder to try out on the lower legs) the first squad for my Marines Adamant. (
fluff
here)
Pics:
Squad: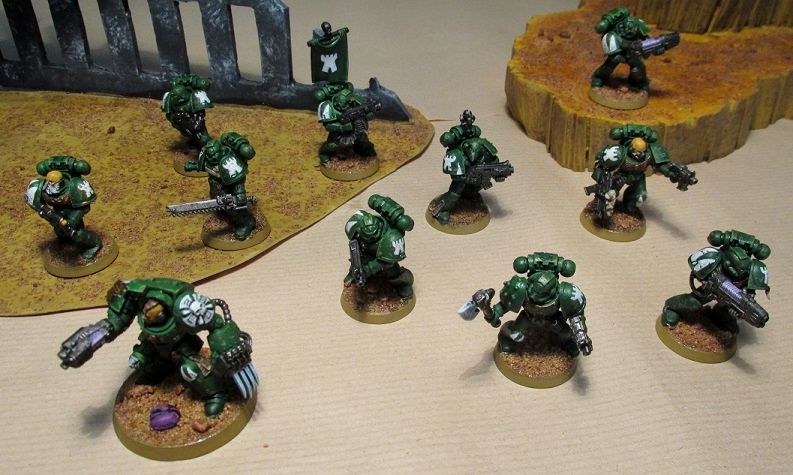 Edit: better pics now in post# 5
thanks for looking, all comments very welcome!
Lysimachus
Edited by LySiMachus, 26 July 2015 - 06:16 PM.