Hello everyone,
This is my first p&m blog and I will certainly try to keep it up to date as far as my spare time allows it.

Let me start with brief introduction: I am male in early 30-ies, married and father of one child (until I get better job so I can have at least two more
). I started playing GW games when I was around 10 years old and my introduction games were Talisman and Space Hulk.
After few years I became proud owner of Warhammer Fantasy (the one with plastic gobbos and High elves and card stand ins, not sure which ed is that and dont have enough motivation to open new tab and ask Google).
I played fantasy for a long time but then gaming experience started to change, all of a sudden more and more people stopped having fun with toy soldiers and started using terminology like "RAW", "RAI", math-hammer and stuff like that. Warhammer fantasy became extremely boring for me and I stopped playing it and shelved my Chaos Warriors (In my whole fantasy gaming I played Khorne, and even didnt wanted to take wizards in army- well you know, khorne dislikes magic and stuff like that).
After that came GorkaMorka, all the best words for Mad Max orks and started through it playing 40k. Since I saw in those fantastic tomes page with Night Lords iconography crossbreed with Khornate symbols I decided that they are going to be my army.
In the same time I started studying law so that took most of my time until I graduated (right now I live in a pretty crappy country where someone without political or family connections cant do anything, so I as a graduated lawyer work as a receptionist in a hotel
so if someone from Canada or New Zeland here holds an immigration agency feel free to contact me
), and got baby so most of my budget went away from hobby.
Thankfully there are a lot of kind people still in the world which donated me a lot of bits and with some second hand buying and swapping I got hold in a last few years on lot of chaos space marines.
So right now for a price under 60 pounds I managed to get enough bits to convert or represent all of units from our codex (by our I mean CSM), vehicles I mostly do from paperhammer templates.

That wasnt so short introduction but without further delay I will speak of my hopefully growing army.

I view my company of Night Lords as a still coherent force which managed to stay pretty strong after the start of a Long War. In short totally opposite of Exalteds warband from pen of fantastic ADB. To show that my company still holds pretty strong contingent of Dark Mechanicum I will convert or scratchbuild most of new vehicles because I cant stand the look of those dino robots or dragon. Also my obliterators are going to be some kind of Mechanicum constructs.

Here are the pictures of the first two squads.

Claw I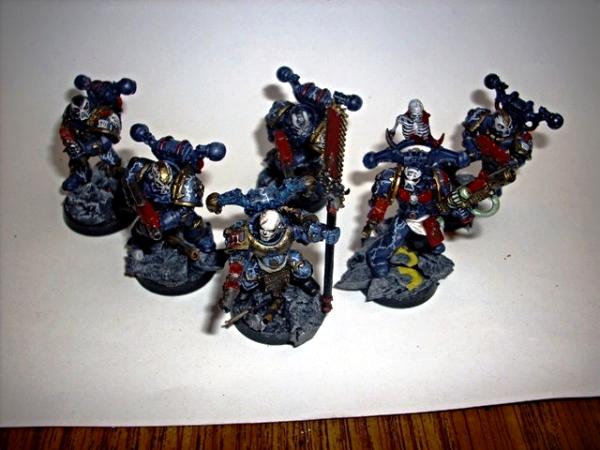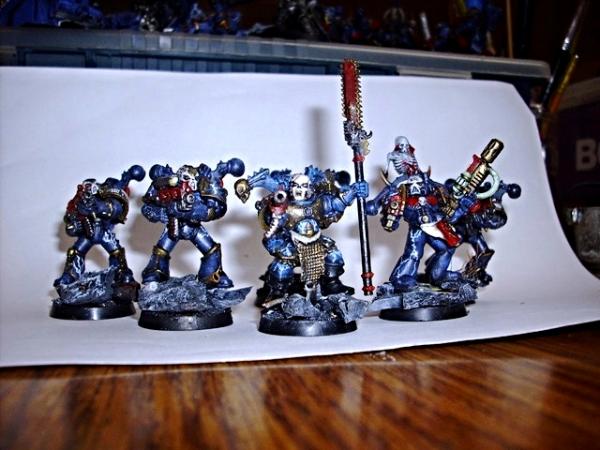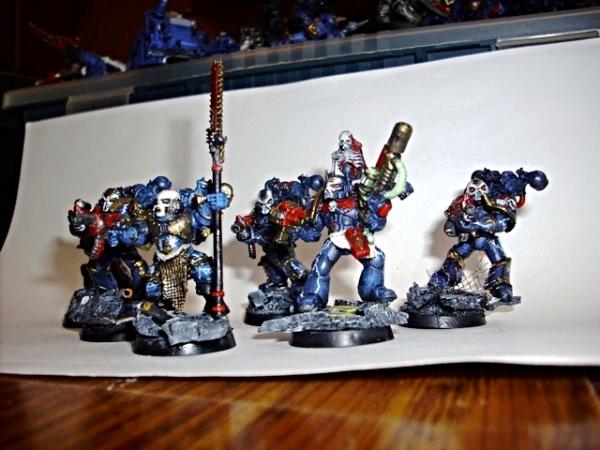 Claw II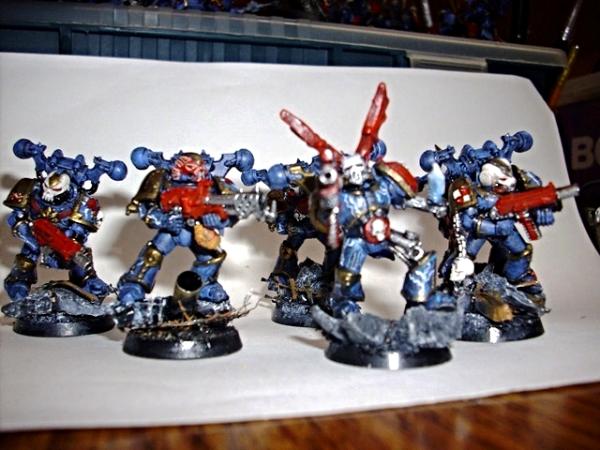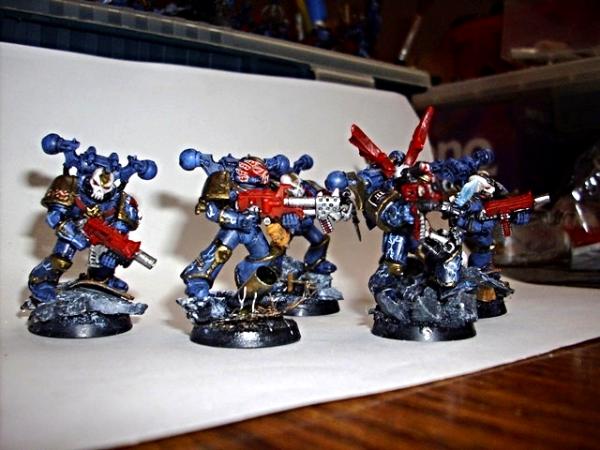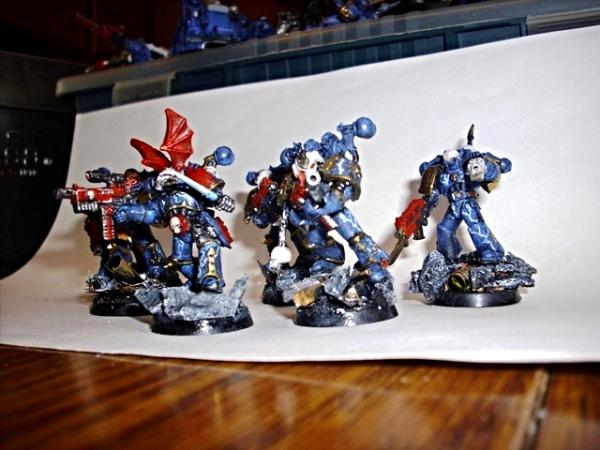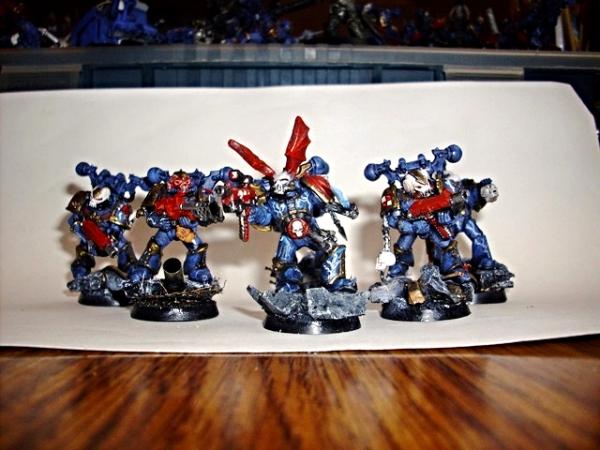 I know that most of those pictures arent best but as soon as I found something better to take pictures I will post new ones. Also red in some of them looks strange so they look like there is no highlights and also after those have been taken I finished those models which needed final touch ups.

P.S. I am not a native English speaker so pardon me if I made some grammar or spelling mistakes.

Edited by nhaunter, 07 November 2014 - 01:25 PM.