I've been a bit quieter that i'd like around here of late, something that with the new year i'd like to put right. I also suffer from wanting to do too many things at once, which generally gets in the way of doing anything coherent.
With that in mind I though now would be a good time to get a new thread together detailing the creation and in some cases recreation of my Chaos forces, from the lowliest cultist to the God Machines of the Dark Mechanicus. You could go so far as calling it a Black Crusade, but im sure every Chaos player has a thread titled along those lines somewhere
Instead of boring you with walls of text in the opening post of my newest endeavour, i'll throw in some pictures instead. We all want to see toys ultimately don't we?
Firstly, a couple of wip shots of my xmas project, a Nurgle Terminator Lord to lead part of my Death Guard force. Wanted to keep him cheap and reasonably effective on the table so he'll be armed with a Power Axe and the Burning Brand. Not optimal by any stretch but he'll be useful alongside some Terminator armoured buddies.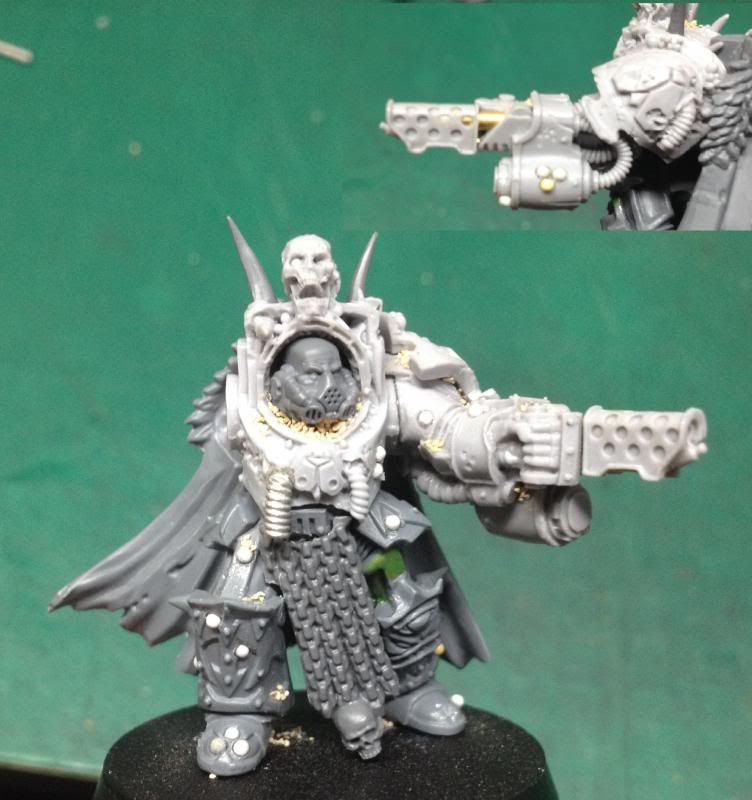 He's built from the legs and cloak from the plastic Terminator Lord kit, with a body and shoulder pads from the excellent Forge World Death Guard kit. The flamer arm comes from the FW version of Huron while the axe arm is built from the Terminator Lord and Wolf Guard sprues. Couple of extra spikes and he's ready for paint.
Here he is with the majority of the basecoats applied before washes.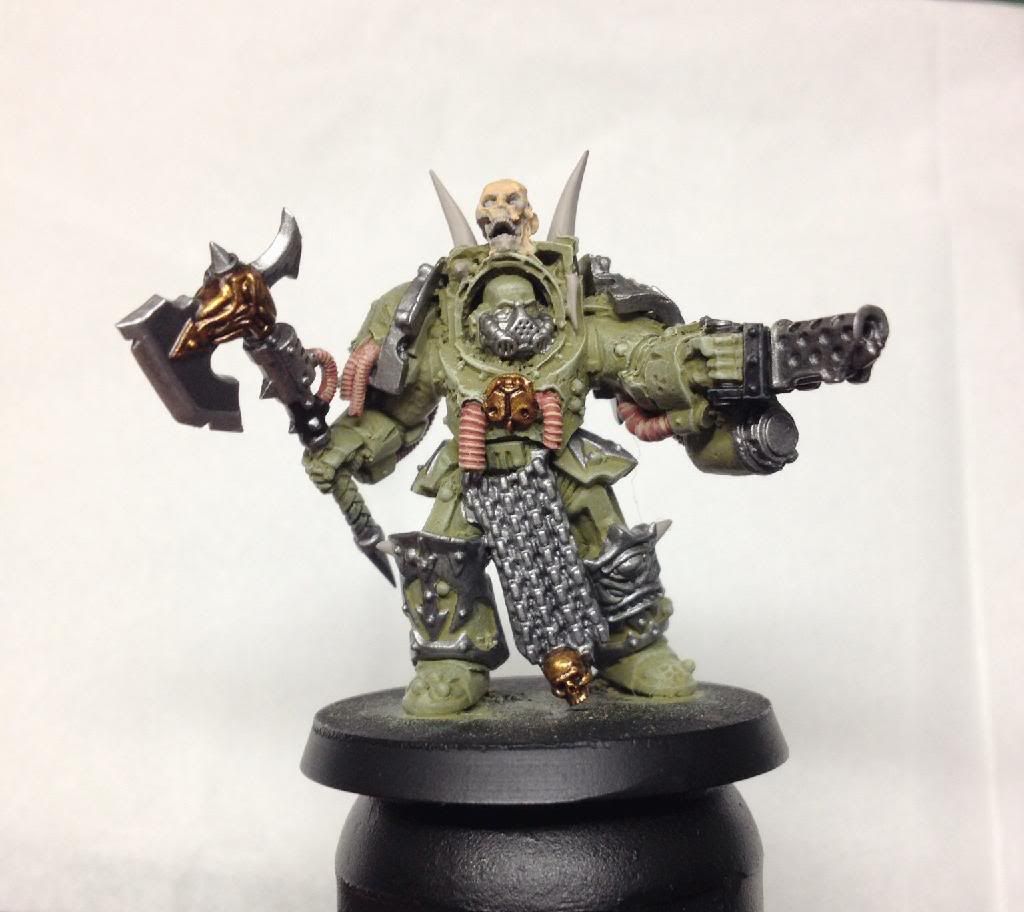 And the finished article. Well, finished as it can be, if it wasn't for the weather i'd get a couple of coats of varnish on him before a few tufts of static grass.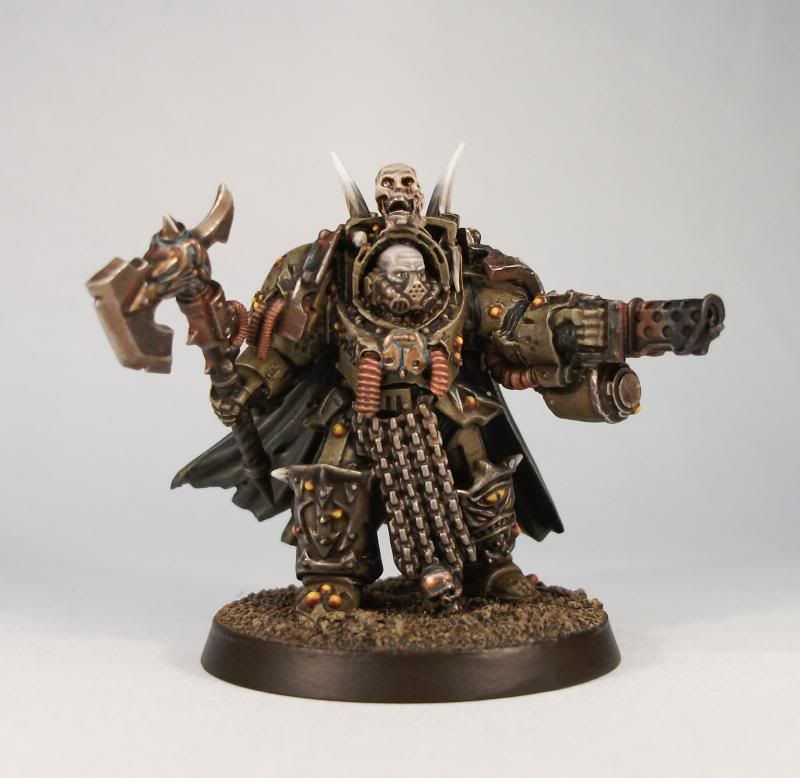 Managed a bit of freehand on the cloak, not something I have much fun doing but I felt it needed something to break up the dark cloak.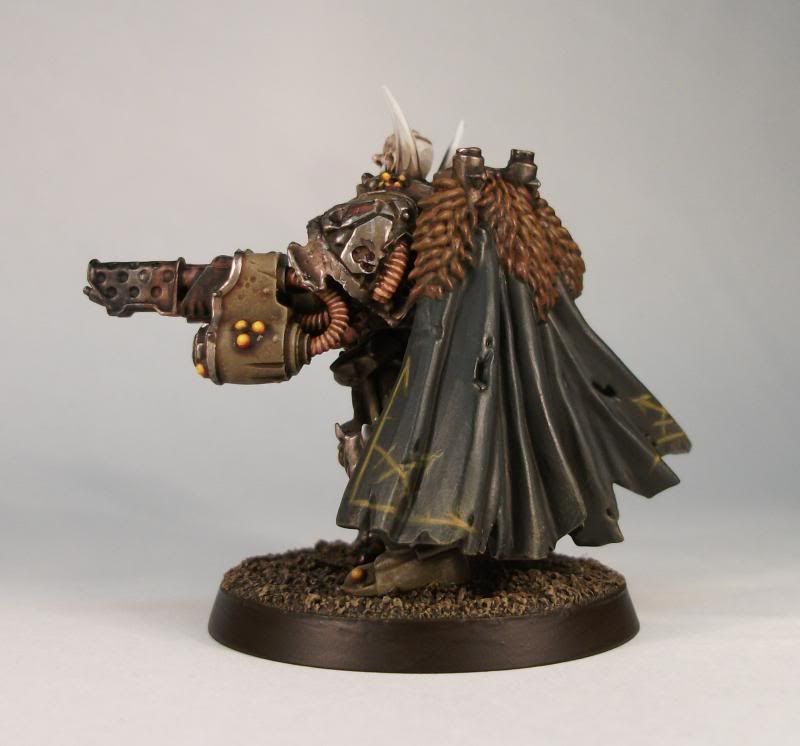 Next thing on the list are some more Terminators for him to lead, to be added to another unit i've already finished but in need of refurbishment.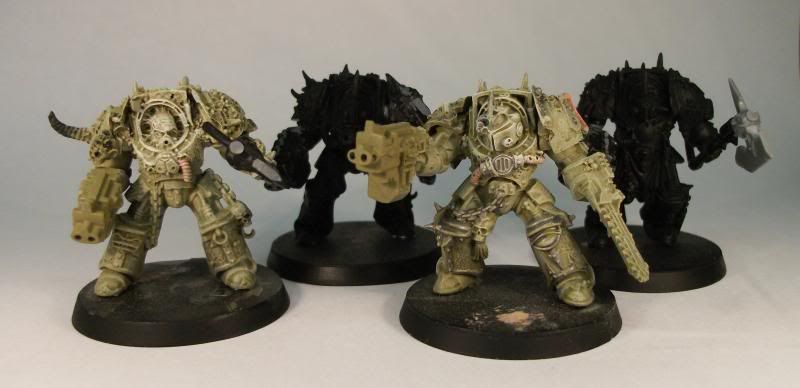 I want to get the Terminator retinue out of the way asap as i've got something Contemptor shaped that needs a few pustules added to it.....
Any comments, critique and questions are welcomed and encouraged.
Edited by Midian, 05 September 2015 - 07:19 PM.