++Intercepted Transcript // Receiving Astropath [[Tabor Yung'd Vos - Designation 45H67siBGamma]]++
++Arcturan Cluster | Sector Epsilon-Theta 56D | Andratha IV++
++Subject [Planetary Distress] System Breach Suspect // Extra Systemic Observatory | Contact Lost ++
++Received Communication // <Vox Only> Unknown Designation [ ~NOS VENIMUS PRO VOBIS~ ]++
++Low Gothic Translation Cogitor \\ [ ~we have come for you~ ] | Repeat 4/Cycle++
++Threat Level Indication | Gamma5 \\ Priority Alpha 3++
++PDF request // Reinforcement | Adeptus Astartes \\ Priority Gamma\09/D++
++Astropath Decommision \\ Auth. Inquisitor Vandis Tark++
++Terminatis Astropati [[45H67siBGamma]] // Executi Actatum ++
++Though for the Day // Faith Shields Against Fear++
Hail brothers! After receiving the general call to arms by fellow Night Lord and coordinator Flint13, I have decided to share my Night Lords army here. I've been working on this project since March 2013, after having abandoned my Word Bearers. After reading the Night Lords trilogy I was sold. SOLD I TELL YOU! Of particular joy -and I believe all Night Lords players agree with me on this- is how they do not worship Chaos, consider themselves true Astartes and the rightful heirs to the Imperium of the Great Crusade, and share my dark, self-deprecating humor.
I'll try to upload more pictures in the following weeks. And when I start building and painting again, I'll make a WIP thread too. Also, I'll write some fluff and perhaps share some tactics and army lists here.
Please find my complete WIP thread here. In this WIP log you'll find:
Night Lords run from the first page throughout the thread.
World Eaters feature occasionally from this post.
Imperial Fists are the main focus since this post.
Please find my Fifth Company Imperial Fists Showcase here.
Well, without further ado, I present to you the leader of the Night's Reapers, the 47th Company, VIII Legiones Astartes, Tol Zhaeqal, Contemptor Captain.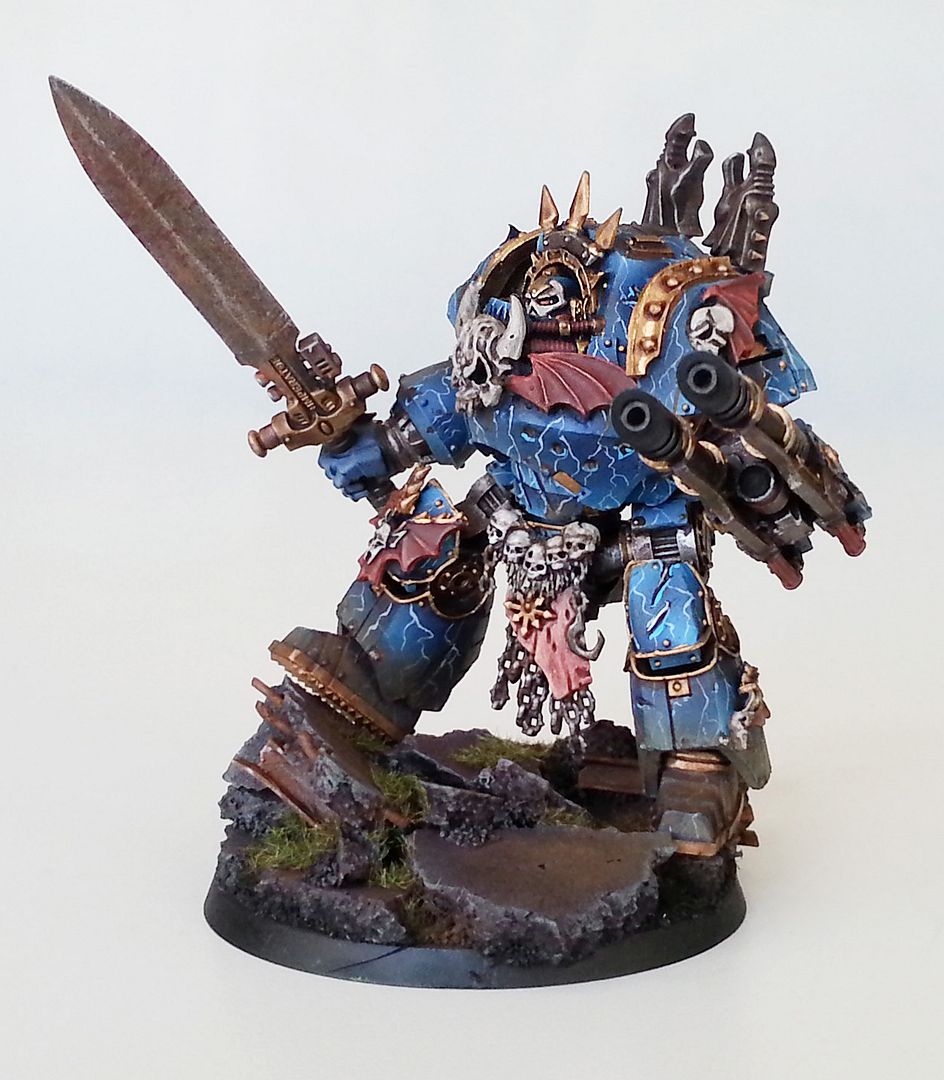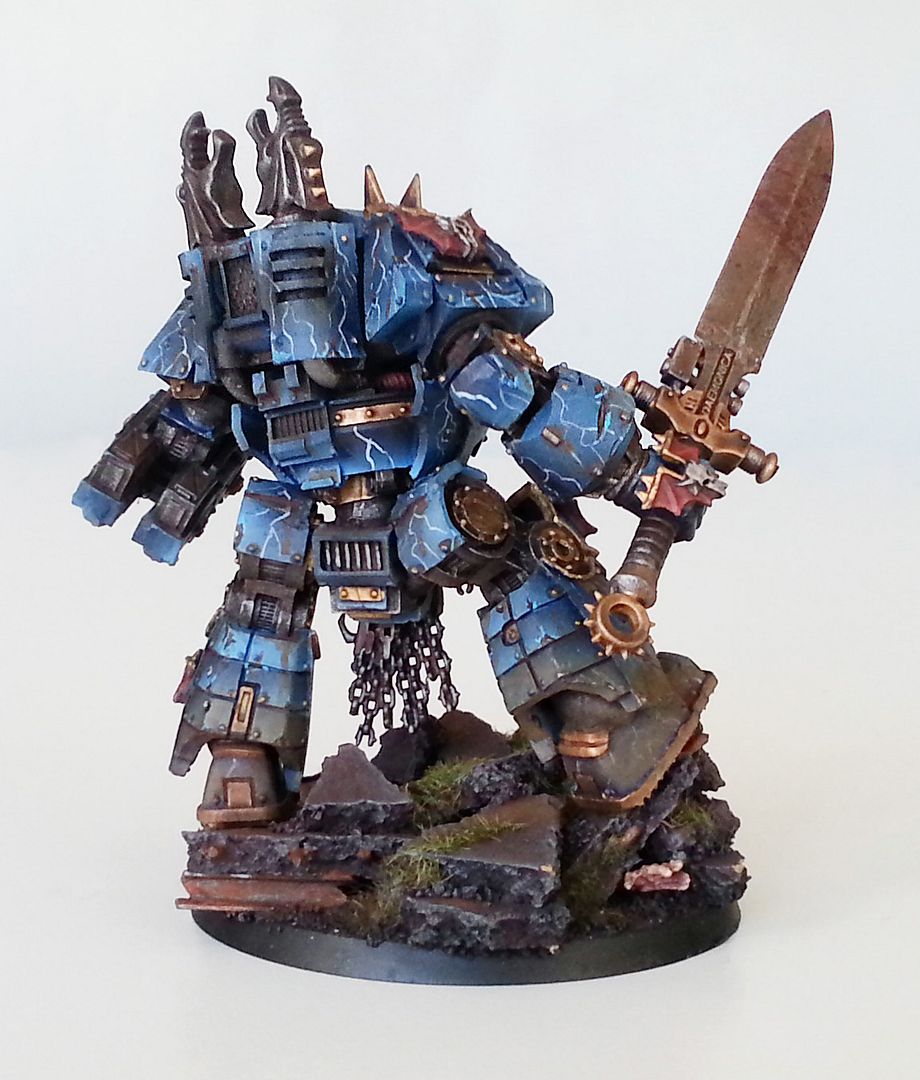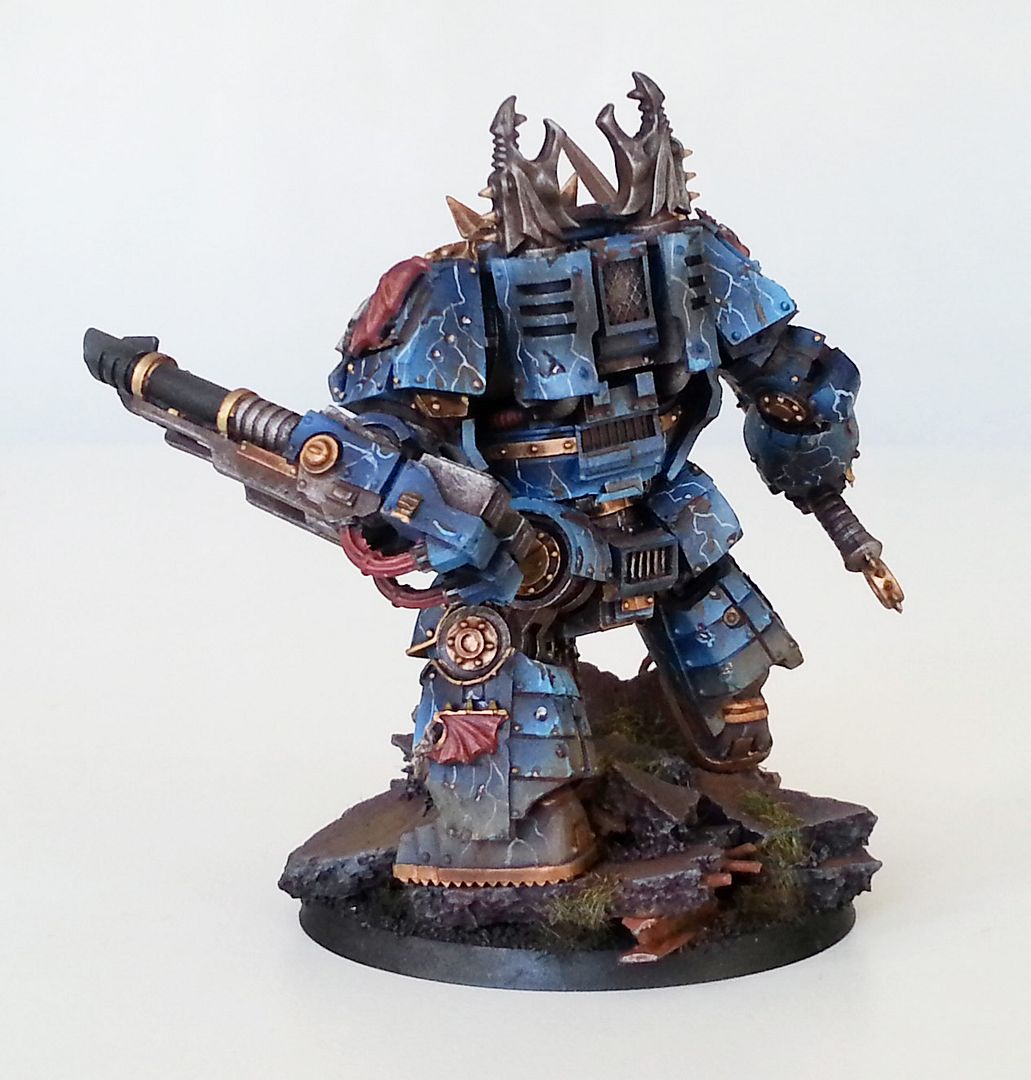 Feedback and ideas welcome, btw. Improvement comes from constructive feedback. :-)
Edited by Augustus b'Raass, 14 December 2015 - 09:25 AM.