So I have reached my bandwidth limit from Photobooth, so I have created a gallery with some of my WIP and complete photos. It is titled Iron Lord of Skulls. Please take a look. Thank you.
Here is the skull dozer blade for my Iron Lord of Skulls. Been waiting since Christmas to put him together.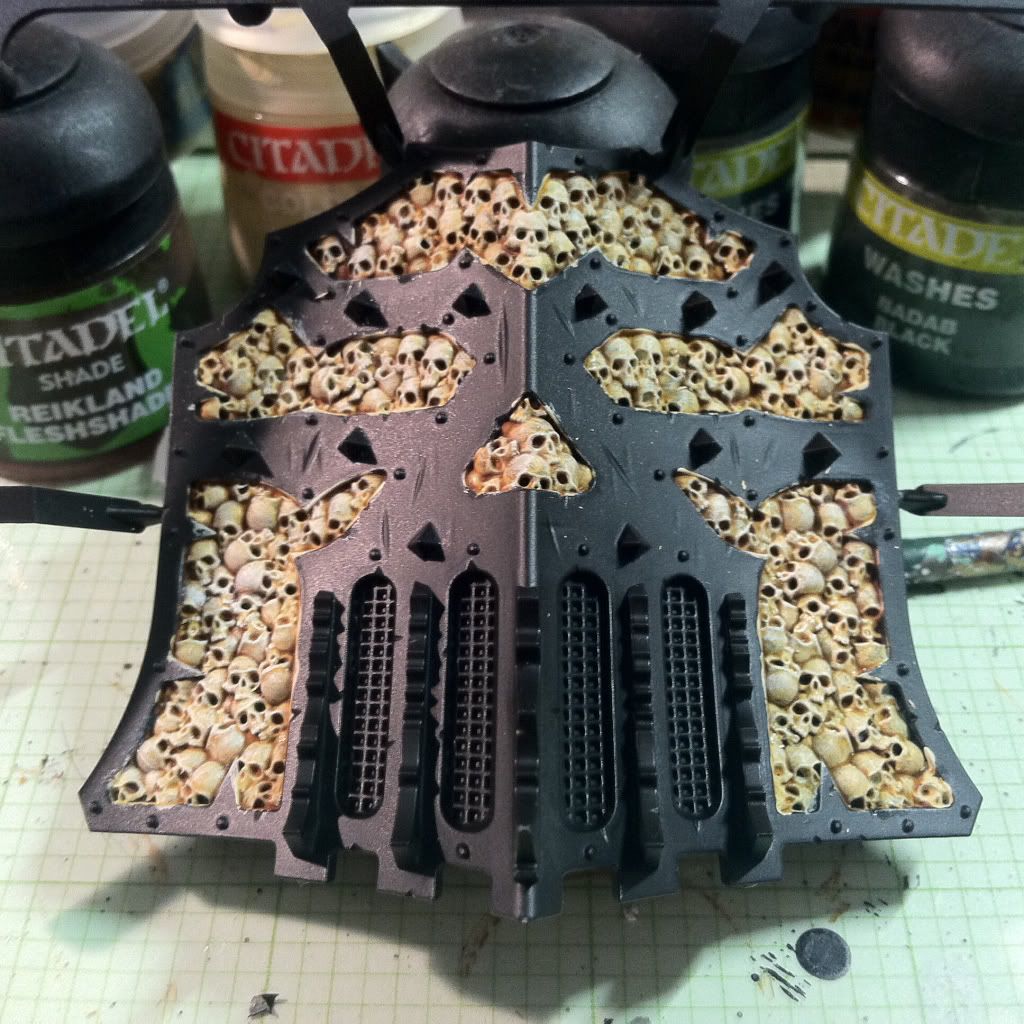 Edited by Fulminata, 23 February 2014 - 08:26 PM.