Well after the success of posting my Imperial guard I thought I would post my Space Marines, The Order of Hyberon. For this army is my major converting work of mine as I have Sculpted all the helmets into the crusader MkIV (the knight like helm) and I have done cloakes on all of the full marines (so Tactical marines on up. And Sargents) and have alterd the shoulderpads to give them more of a noticeble outline. Later when the Imperial Knights came out I noticed a resemblance to thier shoulderpads and my marines shoulderpads, so I reworked the fluff from a fudal world to a knight world, and I plan on doing a knight to represent the original Order of Hyberon (which is now an imperial Knight house).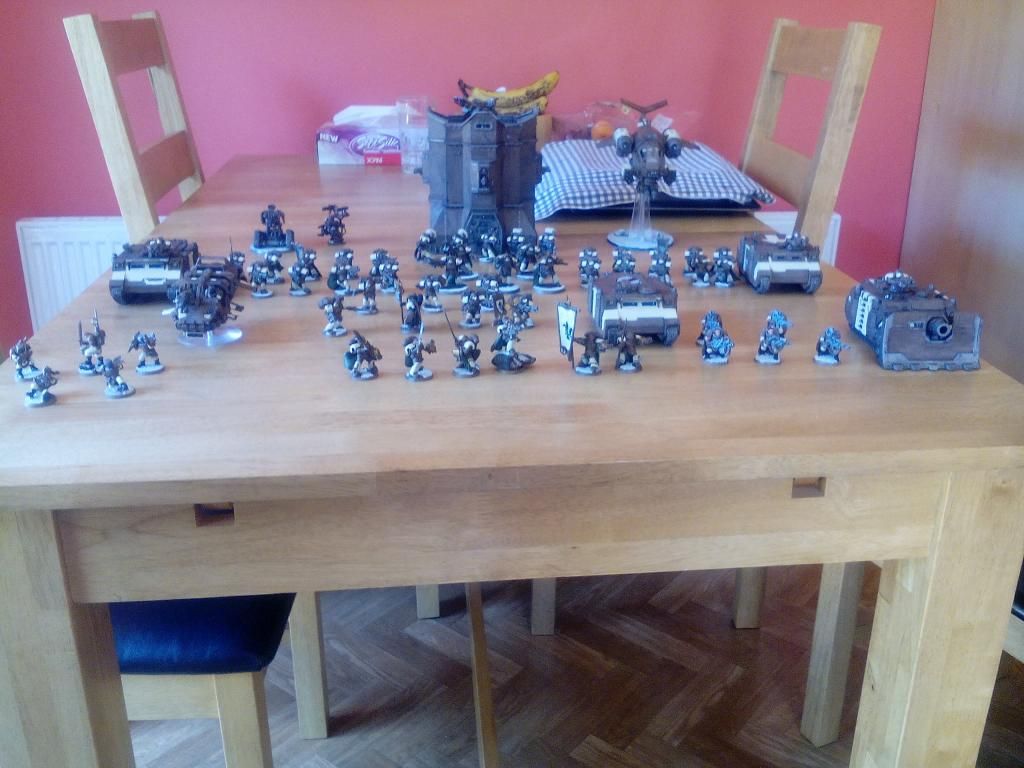 The whole collection. All painted and around 2,000-2,250pts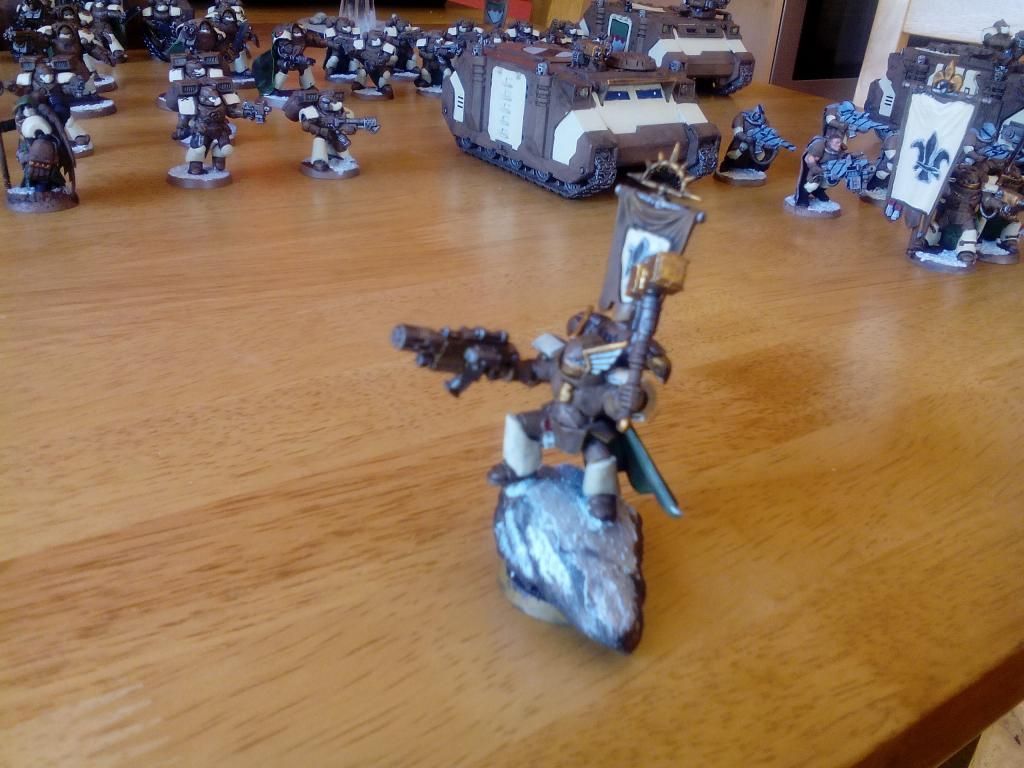 And here is my chapter master Alfred the Younger
And his honour guard, made from a command squad and grey knights kit
The first of my Scout squads (called Squires here) these were built out of the scouts that came with the Storm and some bretonnian knights errant.
And the storm
My other Squad of squires. Converted from Wood Elf heads and green stuff cloaks. The barrels on the stalker bolters are always breaking, but I think I have finaly got them to stick.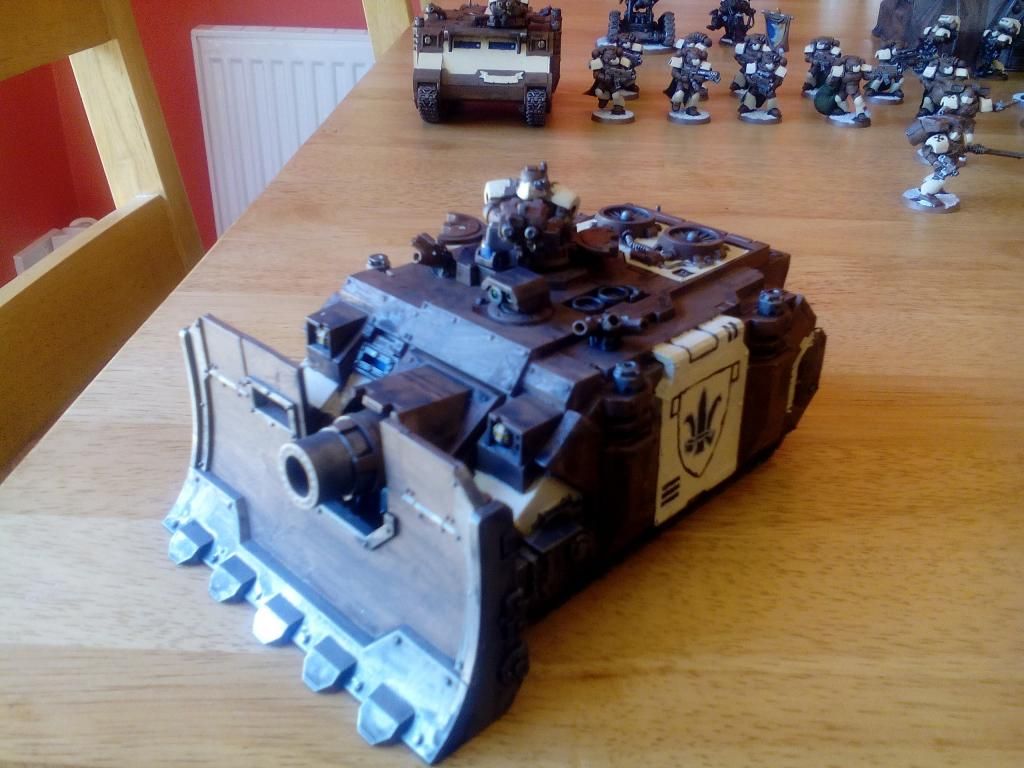 My favorate vehicle in the Space Marine Armoury, a good old Vehicle. The sheild is removable, as is the vents to represent damage during the game.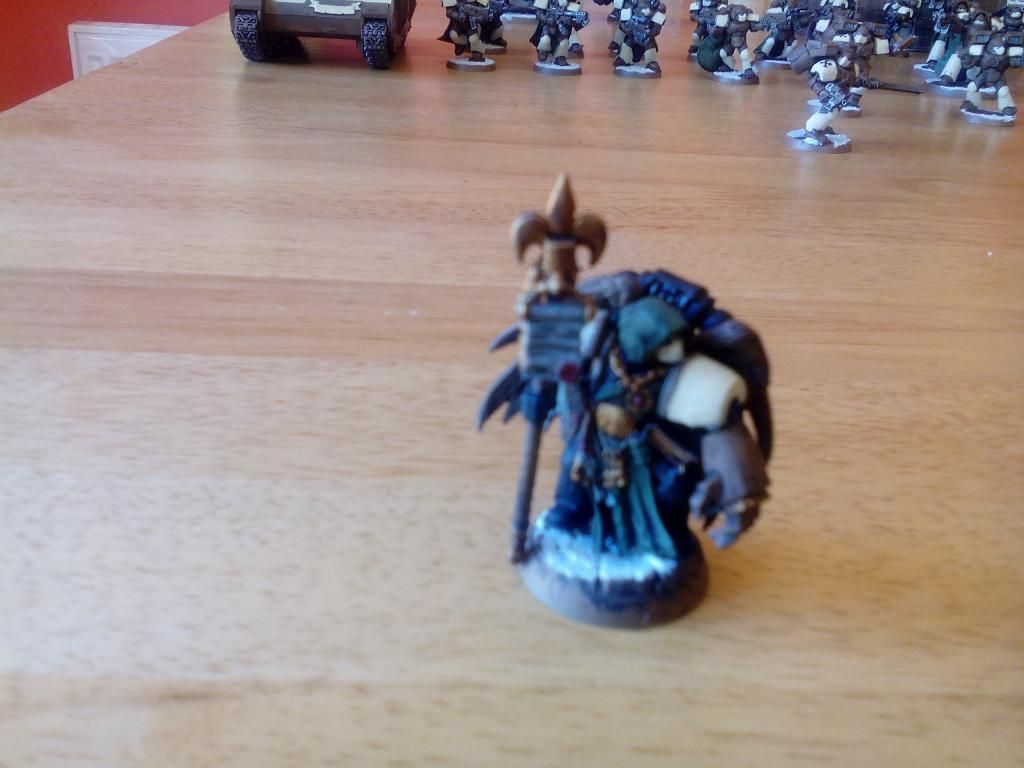 My chaplin Edward the Interrogator. The base model was the clampack librarian with wings from a banner I had laying around. Armed with a powerfist and holy whoopass stick.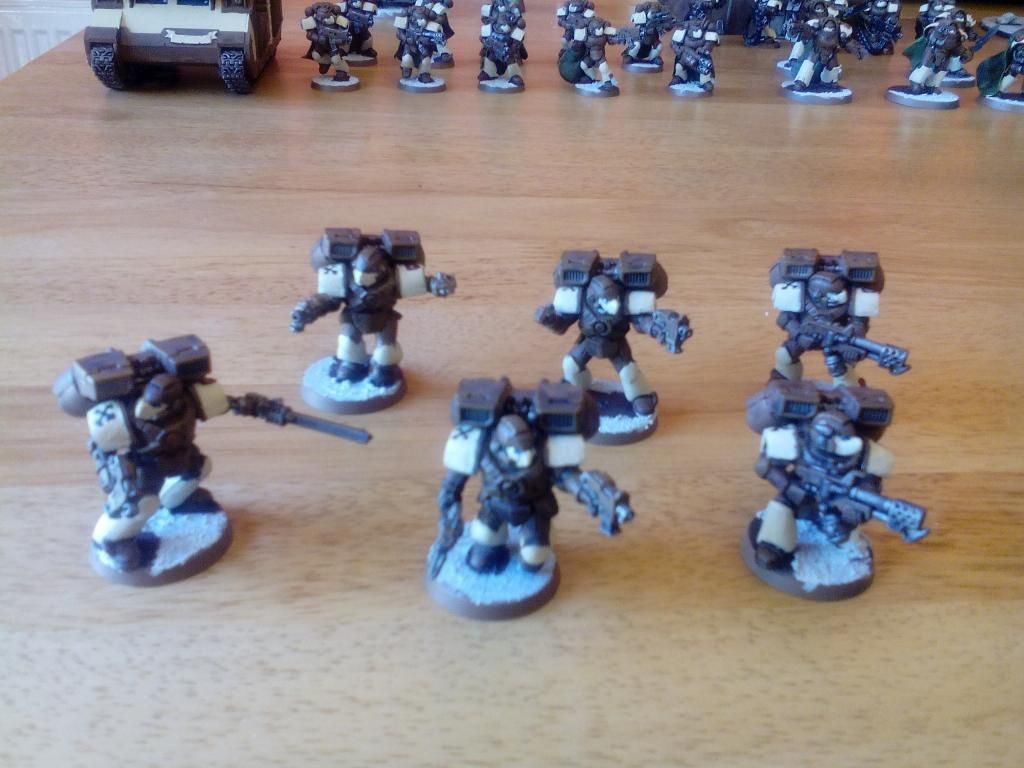 The assualt marines. I decided to distribute the running legs around one of my tactical squads as it gives more movement to both squads.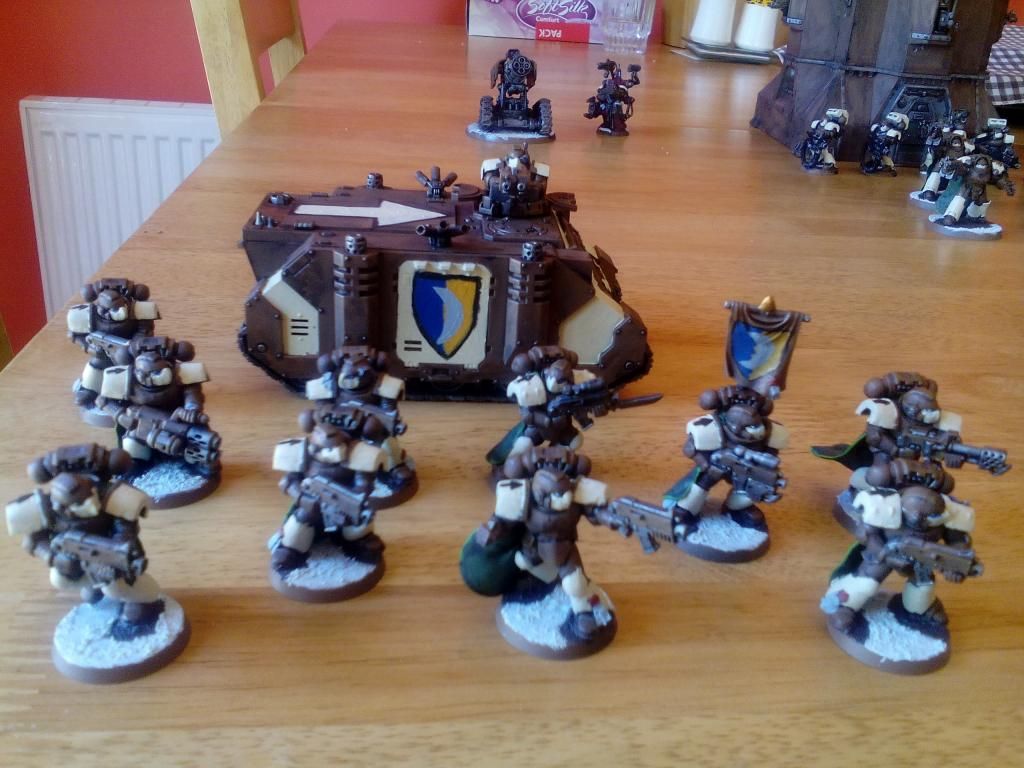 First of my tactical squads and rhino. Equiped with Flamer, combi-flamer and Multi-Melter to crack infantry and destroy vehicles.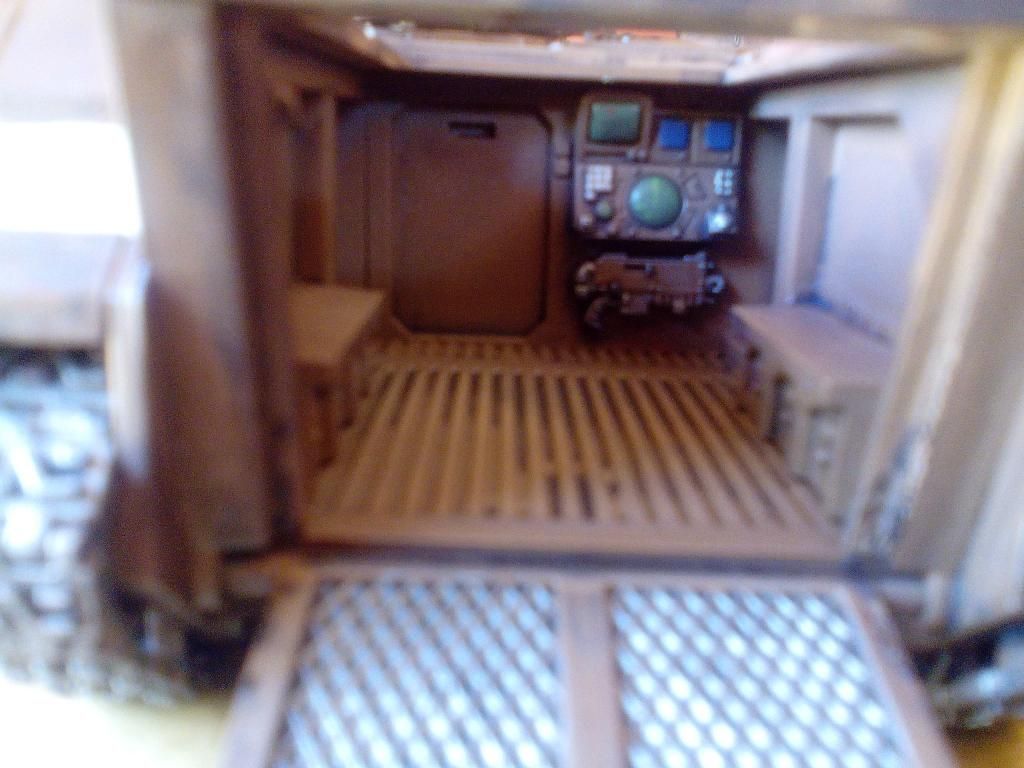 The inside of my rhino. The top doors are removable again so I can paint inside and represent damage.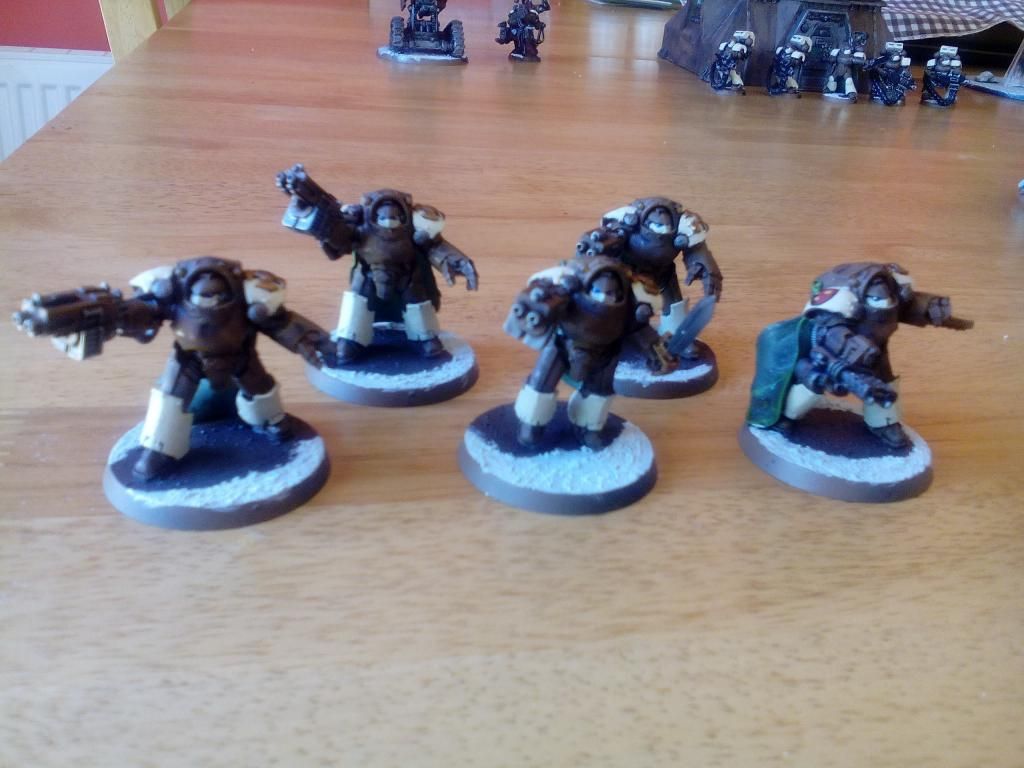 My forgeworld Terminators. These were fun to work with especialy getting them all posed dramticaly.
The techmarine here I used the shoulderpads from the command squad (trimed down) and it makes him look like he fits more in with the Terminators. A nice side effect I thought.
My secound Tactical squad equiped the same as the first. Again, the rhino top doors can be removed.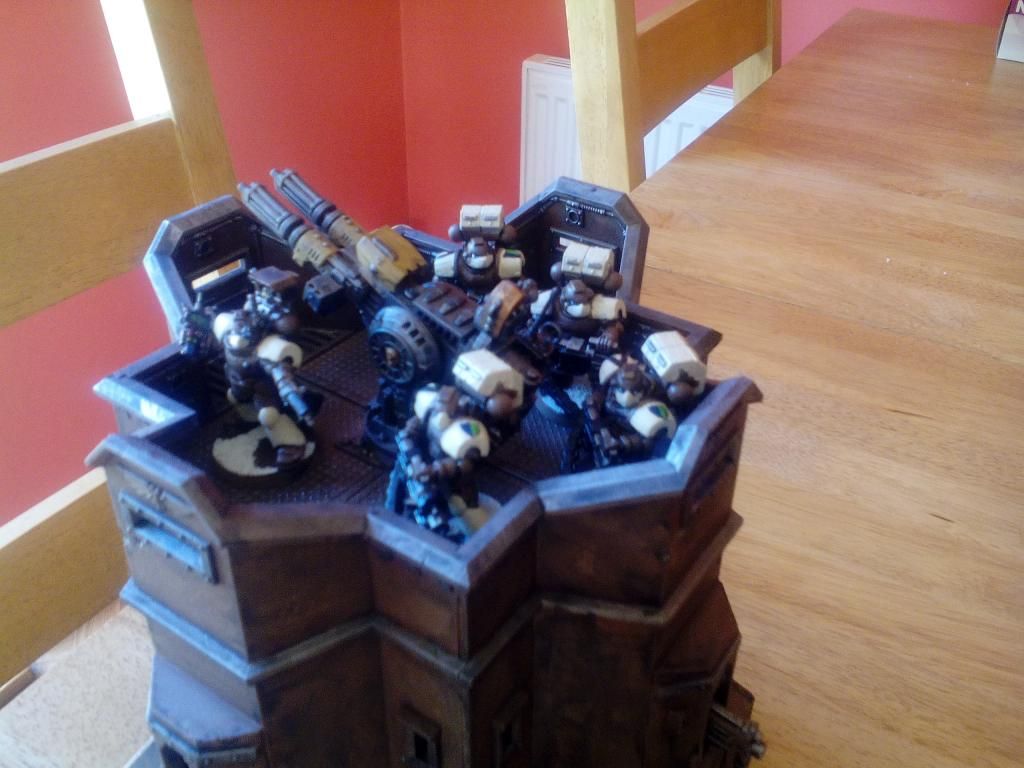 My devistators in thier natural habbitat. The yellow on the defencive gun is to tie them in with thier founding chapter, the Imperial Fists.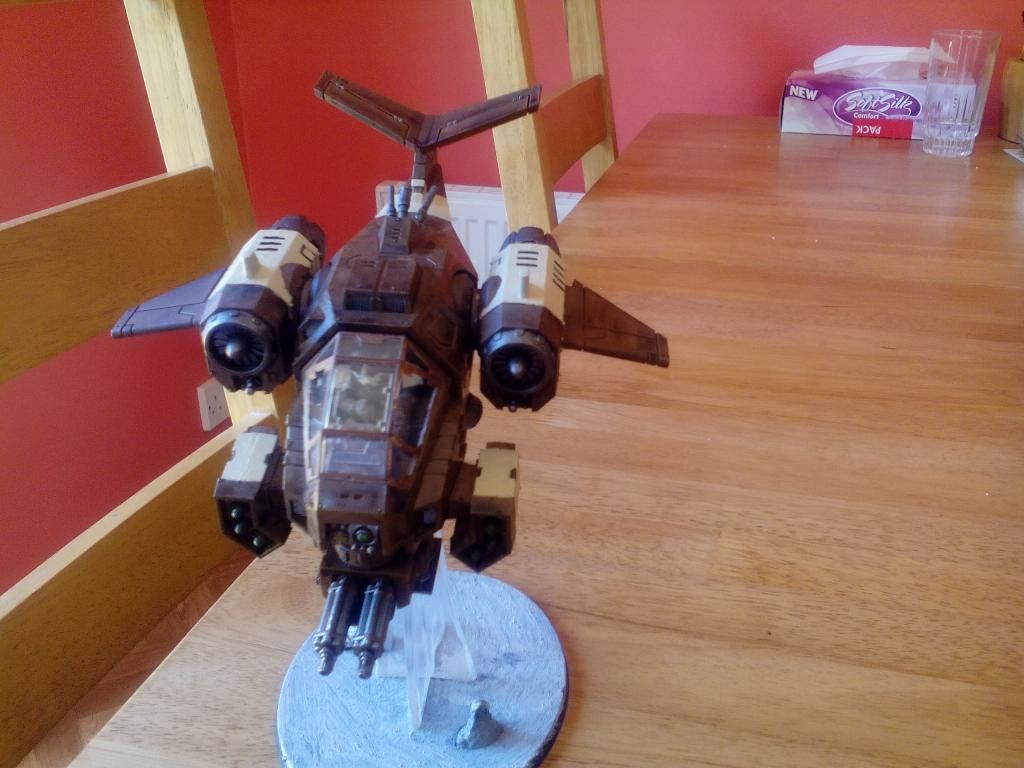 And finaly my Storm Raven. Certainly a wonderful little flyer, if the enemy doesnt have any intercepter guns anyway.
So guys, let me know what you think?