"that which we foolishly call truth,is only a small island in a vast sea of the unknown"
yup the heresy has finally hooked me .after seeing the excellant work you guys created for the ETL ,i decided to step on the forgeworld train to financial ruination
and for this journey i have decided after much deliberation to go the way of the word.
reason being1 i looooove the gal vorback models and already have erebus and kor pheron as a crimbo present.2 my first army for 40k was post heresy word bearers and it just feels poetic my jump to resin junky should go the same start as my plastic addiction .
so here are the first steps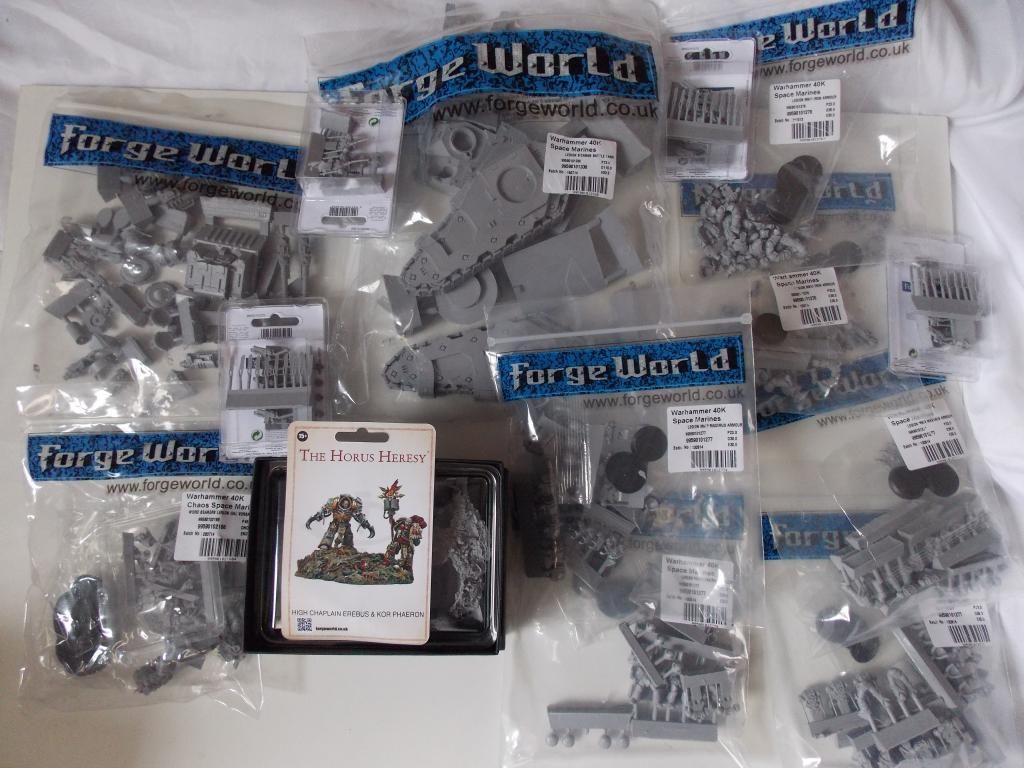 all are now in their sanctified unguent bath with regular chanting to remove the shiny taint of the emperors mould release
chhers DC
Edited by daemonclaw, 29 September 2014 - 08:57 PM.