Welcome sons of Lorgar; brothers of Chaos. the Dark Council has been convened and I , SlaveToDarkness and my fellow Brother in Arms Dark_Apostle_XVII
call upon thee, fellow Dark Apostle's of the XVIIth to marshal your hosts in service to the Dark Pantheon.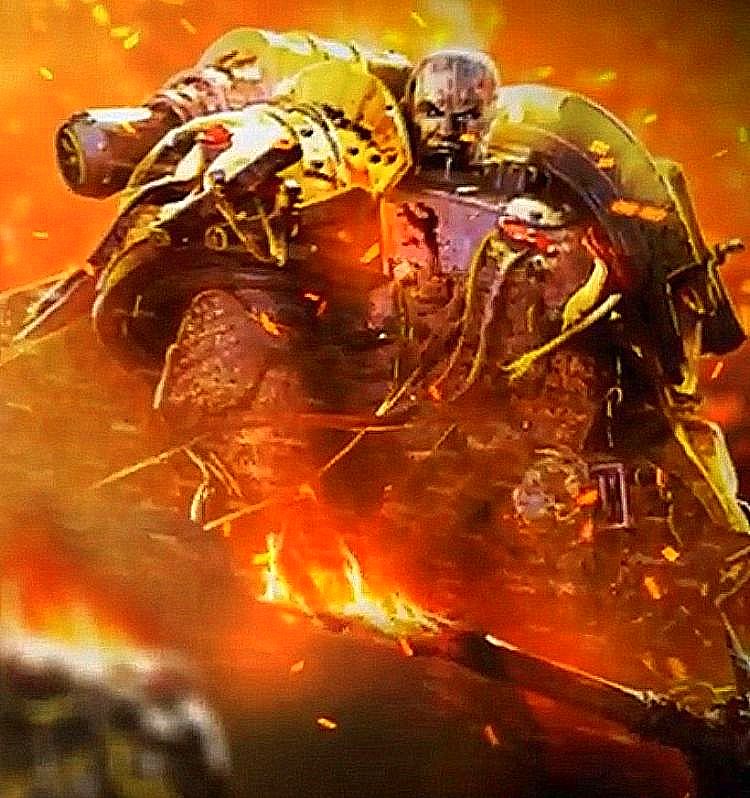 Lorgar Aurelian - Primarch of the XVIIth Legion 'Word Bearers'
"From the fires of betrayal unto the blood of revenge we bring the name of Lorgar, the Bearer of the Word, the favoured son of Chaos, all praise be given unto him. From those that would not heed we offer praise to those who do, that they might turn their gaze our way and gift us with the boon of pain, to turn the galaxy red with blood, and feed the hunger of the gods!"
— Excerpt from the three hundred and forty-first Book of the Epistles of Lorgar
Pre Heresy Chapters/Hosts/Company's

Chapter of Consecrated Iron/Formerly the Graven Star Chapter - Battle Captain Baphos (Slave to Darkness)
Piercing Gaze Chapter - commanded by Belzas Azalon, Saviour of Thranx (Kraut)


Post Heresy Hosts/Warbands
11th Host - Commanded by Ankh-Heloth
12th Host - Commanded by Dark Apostle Baphos (Slave to Darkness)
18th Host - commanded by Dark Apostle Azalon and Coryphaeus Gemnon (Kraut)
30th Host - Commanded by Belagosa
34th Host - Commanded by Marduk
I would like to thank Dark_Apostle_XVII and Forte for making this thread possible, and extra credit to Dark_Apostle_XVII for the nicely worded text at the beginning and for throwing his ideas into the cooking pot. As already mentioned in the title this thread is WIP so there is plenty more content to be added to this first post, E.G. the different Chapters that make up the Word Bearers legion, the Pre/Post heresy listings where all you lovely people will be recorded for all time and lots of other stuff, I would also be chuffed if someone could help me with the Novel listings, as there is still many book, audio dramas I'm yet to get around to digesting, even if it just has one Brother of the Word in for a few paragraphs we need to know for completions sake.
Word Bearer Novels
Word Bearers Trilogy - Dark Apostle, Dark Disciple, Dark Creed, Tormented (Short story)
Battle for the Abyss
The First Heretic
Aurelian
Know No Fear
Mark of Calth
Betrayer
The Purge
Fear to Tread

Chosen of Khorne by Anthony Reynolds

Legion of the Damned by Rob Sanders

Perfection by Nick Kyme
Oh yeah...