And what are the achievements of your fragile Imperium? It is a corpse rotting slowly from within while maggots writhe in its belly. It was built with the toil of heroes and giants, and now it is inhabited by frightened weaklings to whom the glories of those times are half-forgotten legends. I have forgotten nothing and my wisdom has expanded far beyond mere mortal frailties.
-Ahzek Ahriman of the Thousand Sons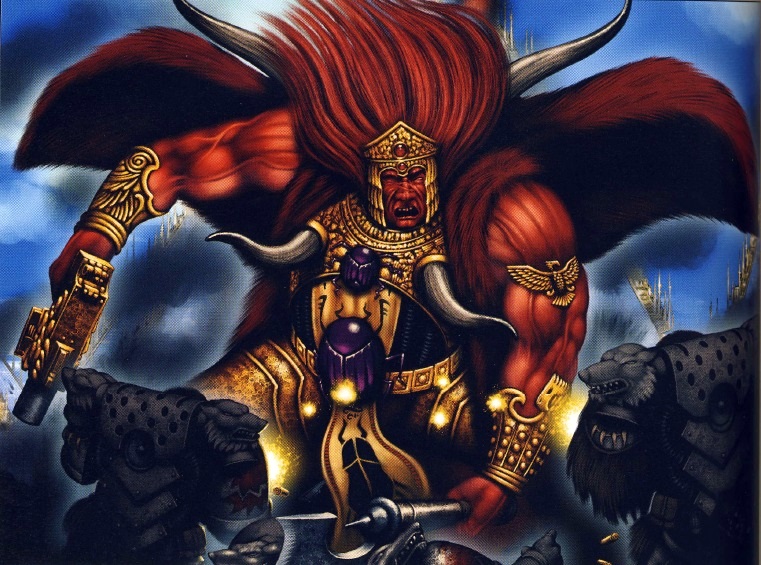 "The minds of gods are not for mortals to know, or to judge. Accept that Tzeentch has a place for all of us in his grand scheme, and be happy in the part you have to play."
—
Proclamation of Magnus the Red
Fellow brothers of the XV Legion, the time for war is near, for soon we march to the gates of Terra itself and cast down the Emperor of Mankind and anybody who stands between us and our goal. The Winds of the Aether blow strong and the Eye of Magnus once more gazes on the walls of Terra, The Emperors reign will soon be over and the Architect of Fate will rise again. This is a call to arms for all that are loyal to Tzeentch and our Lord and Master Magnus,and those who fight for their own reasons. make yourselves known so you can join the names of your brothers and you will be remembered for all time as the Chosen of Tzeentch, his Prodigal Sons
, join us and sit at the Right hand of Magnus for all eternity...
Pre Heresy Companies
Post Heresy Companies/Warbands
Warp Stalkers - commanded by ? (Slave to Darkness)
**Other useful links **
Grand Coven Tactica
http://www.bolterand...coven-tactica/