So today I started doing work on my space wolves, managing to look through what could be salvaged from my old models and sadly...I feel that very little can be. My grey hunters seem fine, but it is the blood claws I have problems with. So with that in mind, I decided to build a new squad of them with the 10 I got with Stormclaw (plus the handful I saved). Also I have built my thunderwolves (still need to GS the gaps and whatnot) and a squad of Grey Hunters is currently in the strip pot (well the 6 that are painted) but I wish to show you all everything that I have finished building.
My bloodclaws with Terminator Wolf Guard. (the ones in black are my original colour scheme.....I was young and I hated painting).
Next my Wolf lord himself. So far his wolf is a real patchwork of green because there were a few gaps I had to fill, and the machanical jaw needed filling in (I want his thunderwolf unblemished)
Wolf Guard Terminators, the squad leader in the center has been built from an old terminator (as in, before we had our own kit) and with a little SW flair, he fits right in with the rest of them. Also, annoyed that the kit only has 4 storm sheilds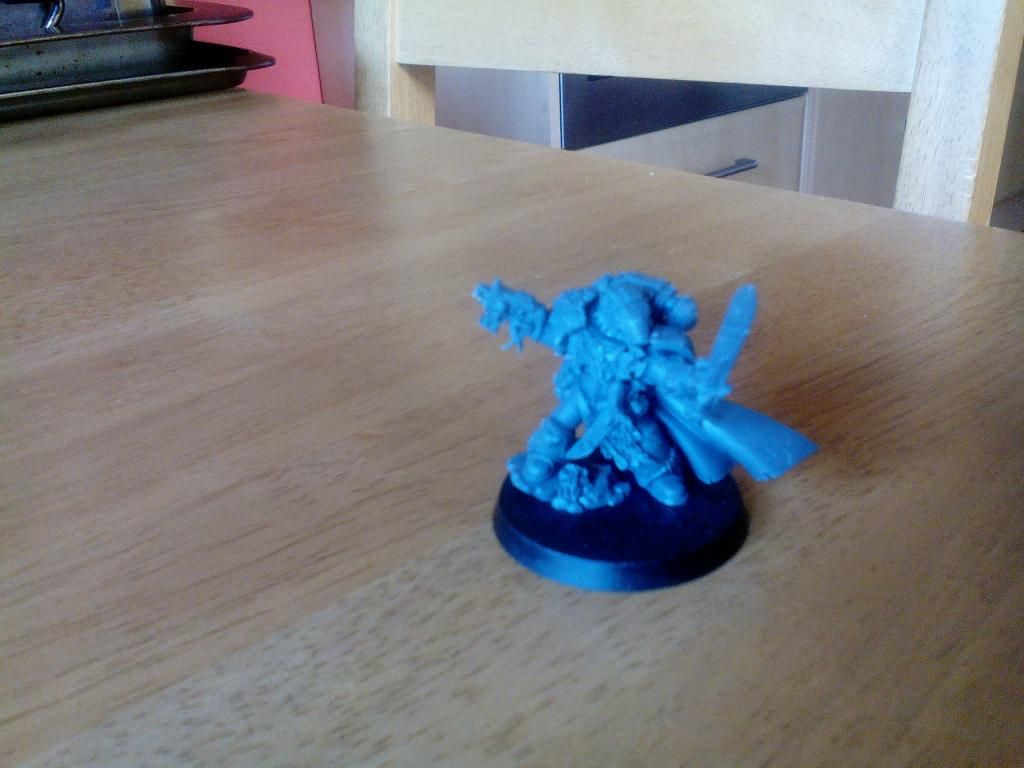 And finaly my rune preist (whoes body has been gracefully donated from Krom). Proud of how he came out and I cannot wait to test deamon summoning with him (no I am not heretical, just going to use thier rules to represent the spirits of fenris coming to his aid).
Anyway, sorry for the poor quality of pictures, its late in the day and I only had 3 hours sleep to correct my sleep pattern.
Edited by Commander_Moustache, 18 September 2014 - 10:30 AM.