WARNING - FIRST POST IS HUGE

I've dug up a long shelved army, my World Eaters raiding fleet the 'Void Reavers'. It started years ago as a Space Hulk project (using a system that allowed for any 40k units to be used as enemies - replacing Genestealers) and over time turned into a full fledged army. Life and other projects slowly took my attention away from it and left them unpainted or even used in years.

Then I did up a World Eater Rhino for a friend;
I stripped off all the paint, pulled off most of the detail bits and even had to redo the tracks. It was one of those projects that was simply handed to me and told "See what you can do." and it was in such a state that in the end it was pity that inspired me to not just hand it back after it had been sitting on my painting desk for a few weeks. I really should have taken a picture of the before, just picture a 15 min build and a 5 min paint job.


Stripped and rebuilt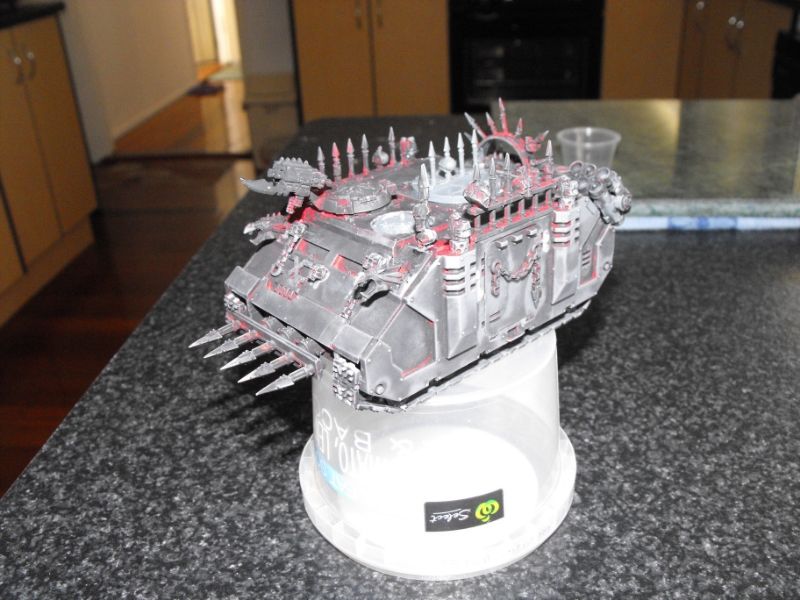 I was really pleased with the end result, particularly taken with the central hub I fit into the Razorback/Predator panel that the owner had used in stead of the usual doors. It reminded me of what gave me the Chaos bug all those years ago, so much freedom with the builds and conversions.

Then, which is where I get slowed down the most, the painting went from A to Z without a hitch. It was the first project where all the skills I've been working on for the last year, as a new airbrusher, all came together and worked. Not to mention my first time with Vallejo's Liquid Gold.


I was really happy with how the whole thing turned out, I was almost tempted to buy it off him.

About a week later I dragged out the first squad I ever brought for my World Eaters, a set of Terminators, and had a game of Space Hulk with them. I had a ball and that night I threw them into a tub of metholated spirits and started updating the moddeling the next day. Now I want to paint to whole army up in my new spiffy scheme.

Since then I've been gong through most of the army and stripping and remodelling anything that I didn't feel was up to snuff. I've mostly been posting things on Facebook communities for feedback, but I decided it was time to not only go back to an old army, but go back to having a 40k log of my work. So here I am.

This is what's sitting on my desk right now and occupying all my attention.

Belial, my AOBR Dread converted years ago and now getting a makeover.

His first build years ago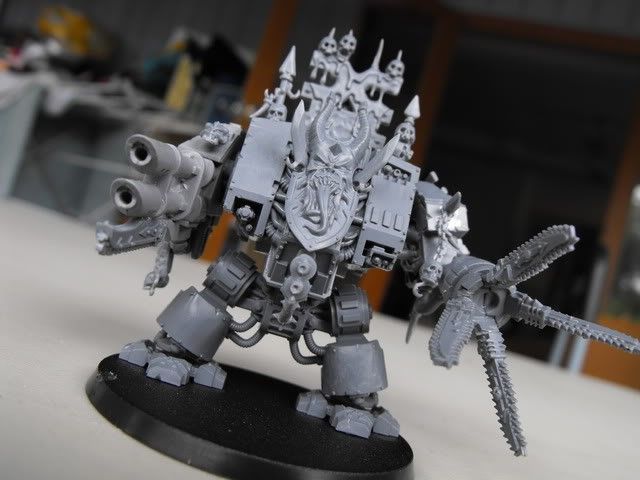 His first makeover from a night or two ago



And his WIP rebuild, that I'm really happy with, as of last night.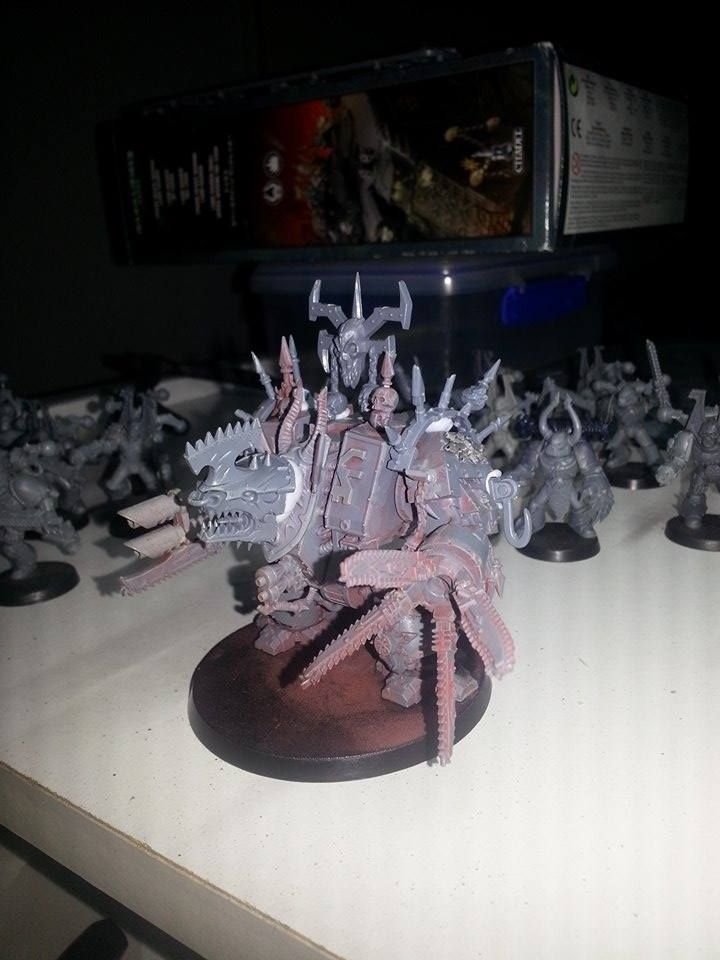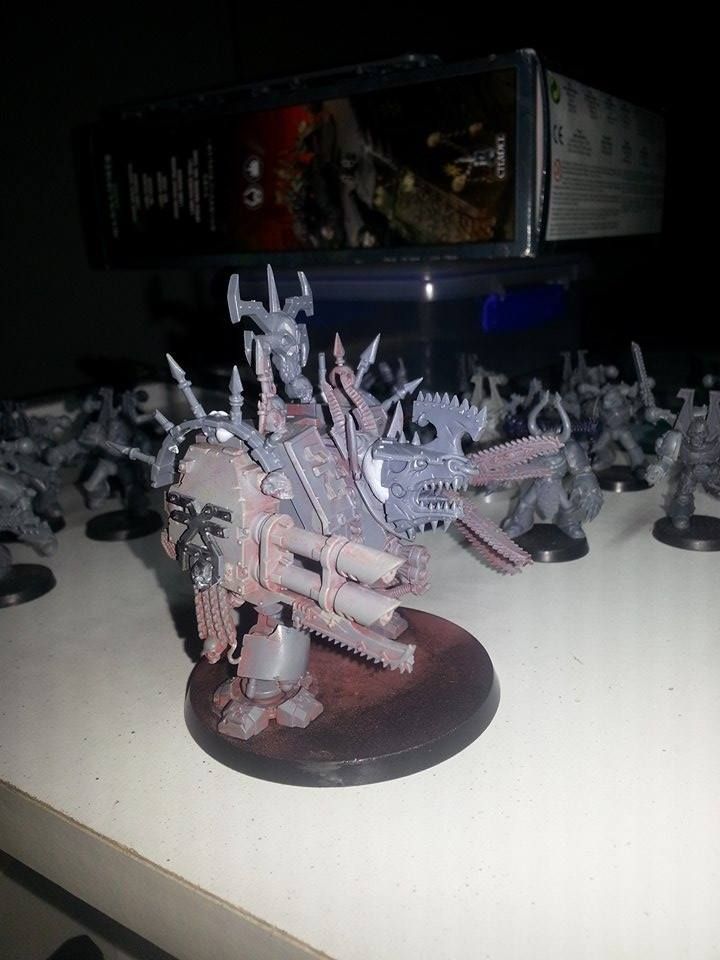 Here is a preview of some of the things that I will give more attention in future posts.

My Defiler conversion getting a makeover.

Old build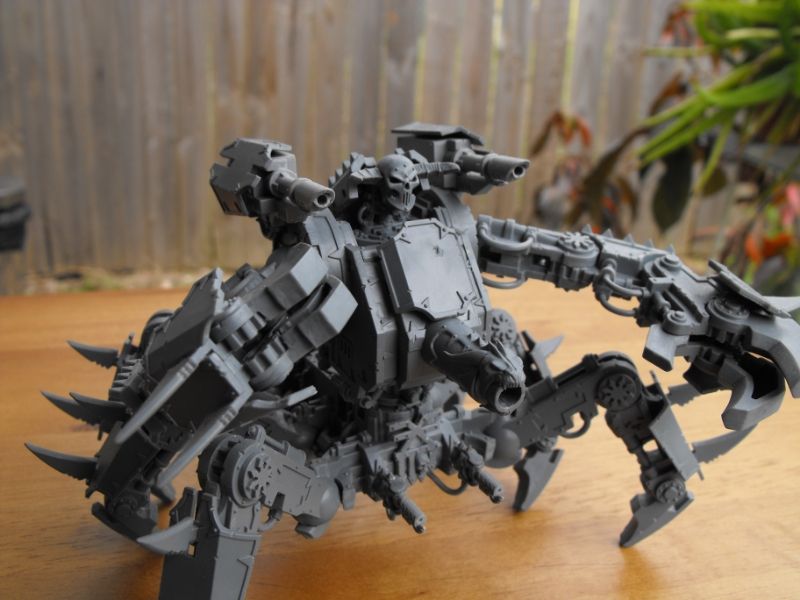 Potential rebuilds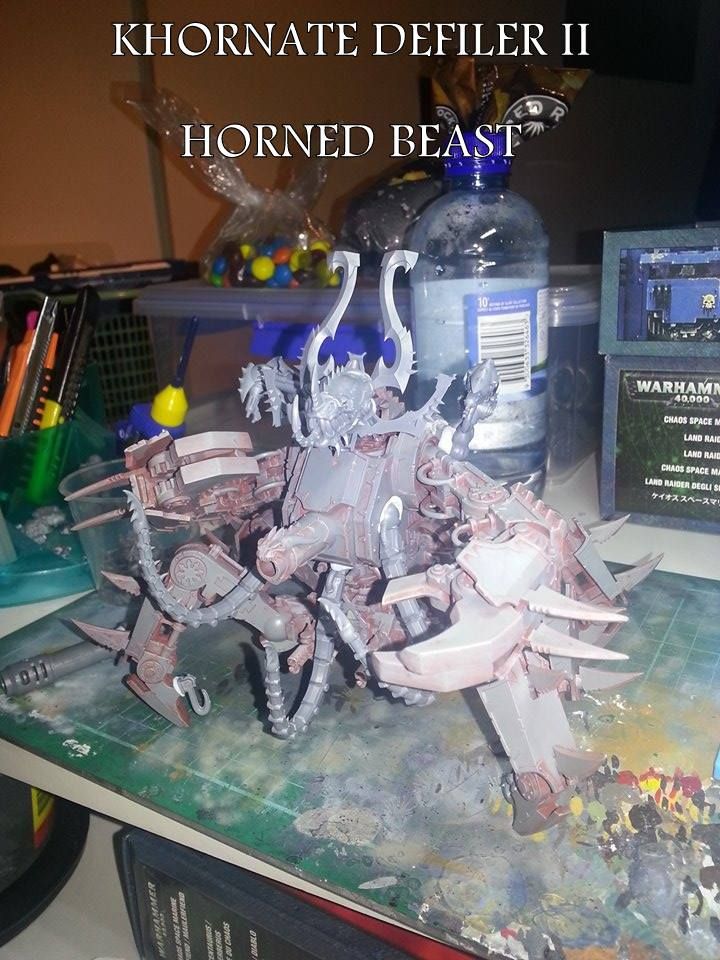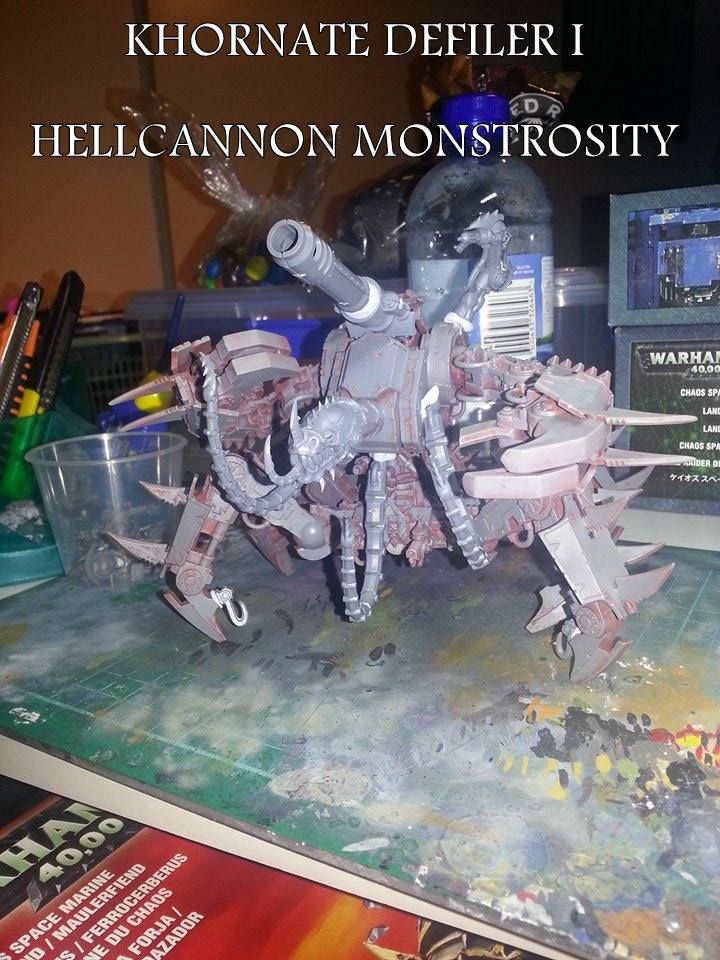 Cleaned up and tweaked Berzerkers (I just need to get some basing done on them and I think they're done, unless I can source some of the awesome Skullcrusher helmets)

Sorry for the poor pictures, but these are previews, they will get more photographic love later.

Squad I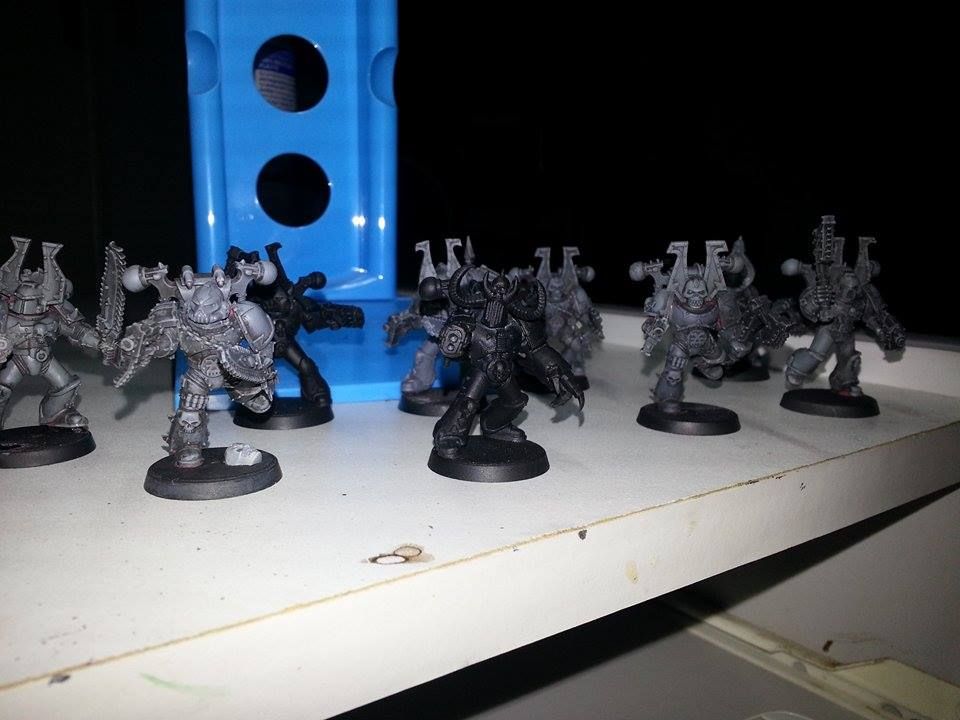 Squad II

Squad III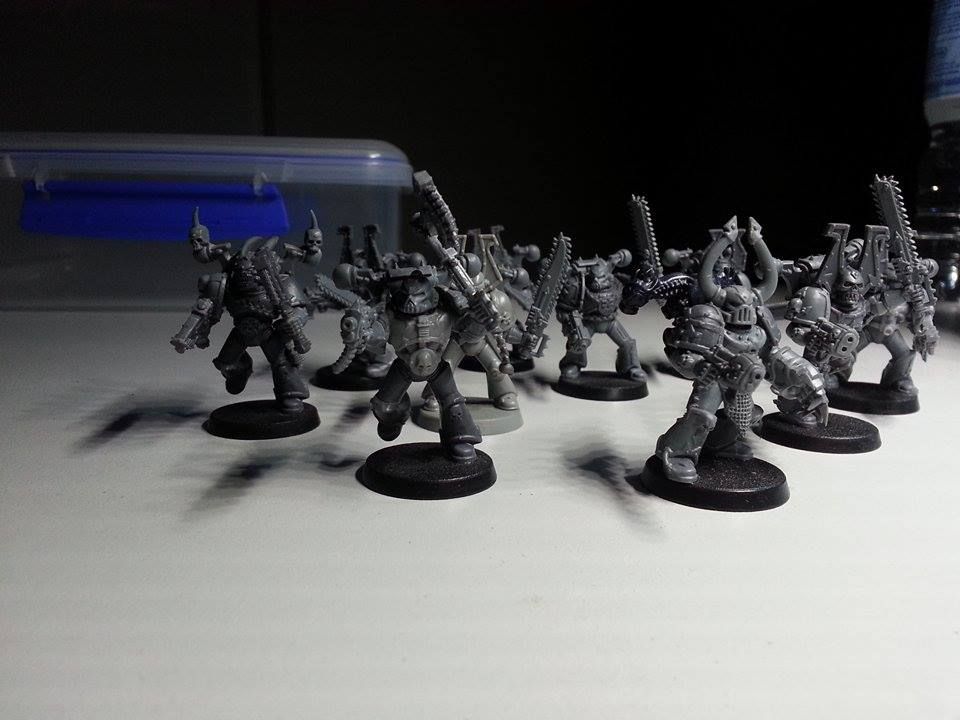 Not pictured; 10 Khornate Terminators who are actually my pride and joy in the whole army currently, along side their Lord.

So that's where I'll start things for now. This is an army that will have more added to it in future and hopefully lots of progress and painting to show you guys. And at some point I'll have to address the second Chaos army I've been working on for the last year or so...
Thanks for looking, C&C encouraged and welcome!

The Blood and the Fury must flow!
Edited by Usiel, 05 November 2014 - 03:43 PM.