The Great Crusade begins...
Welcome everyone! I am the emissary of the newly established Forge Masters group, our goal is to fill in the blanks in some notable campaigns in the Imperiums history of the Horus Heresy, Great Crusade, The Scouring, and 40k of course. From minis, battle terrain, and fan made campaign books. It is at best a completely daunting project but nevertheless it will be done, our first project that we have set our eyes upon is the Great Crusade.
Project 001: The Golgothan Slaughter, or now called The Great Crusade: Book I Slaughter, will retell in detail the colossal campaign in the Golgothan System. Mainly it will be broken into 3 Parts. Part I being the Legion leaving Bodt and making its way to the world of Sarum which will show also the colossal void battle. Part II will give in depth on what happened on the surface of Sarum and the eventual victory in orbit with the destruction of the enemy that were based there. Part 3 will highlight and even show a number of battles that were fought in the system which led to the infamous title of "Golgothan Slaughter".
Here was the presentation slide we prepared and even were allowed to showcase in our local GW stores auditorium: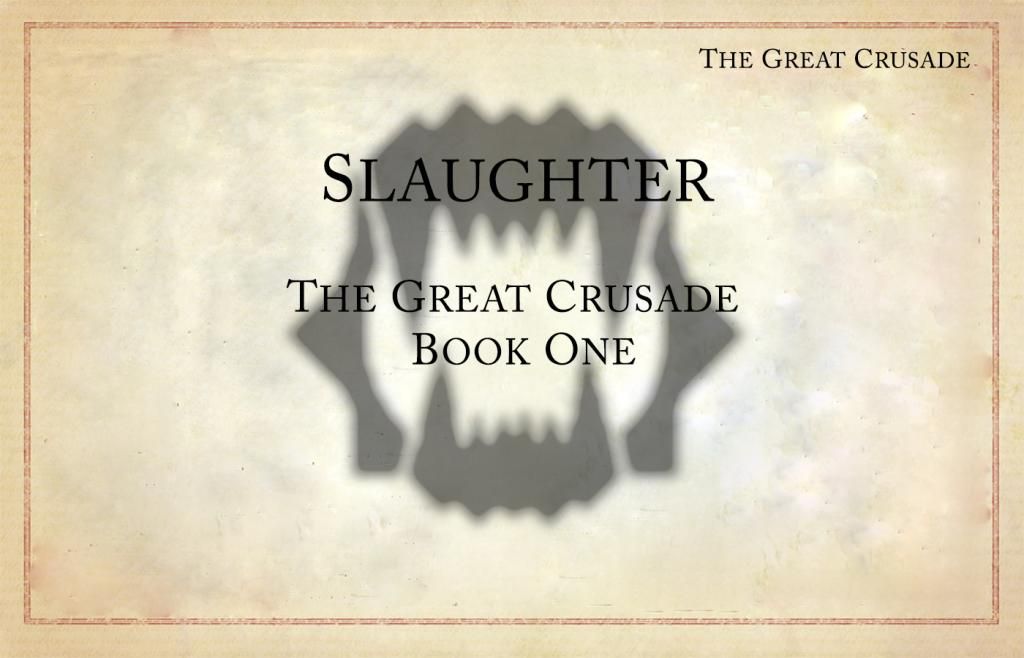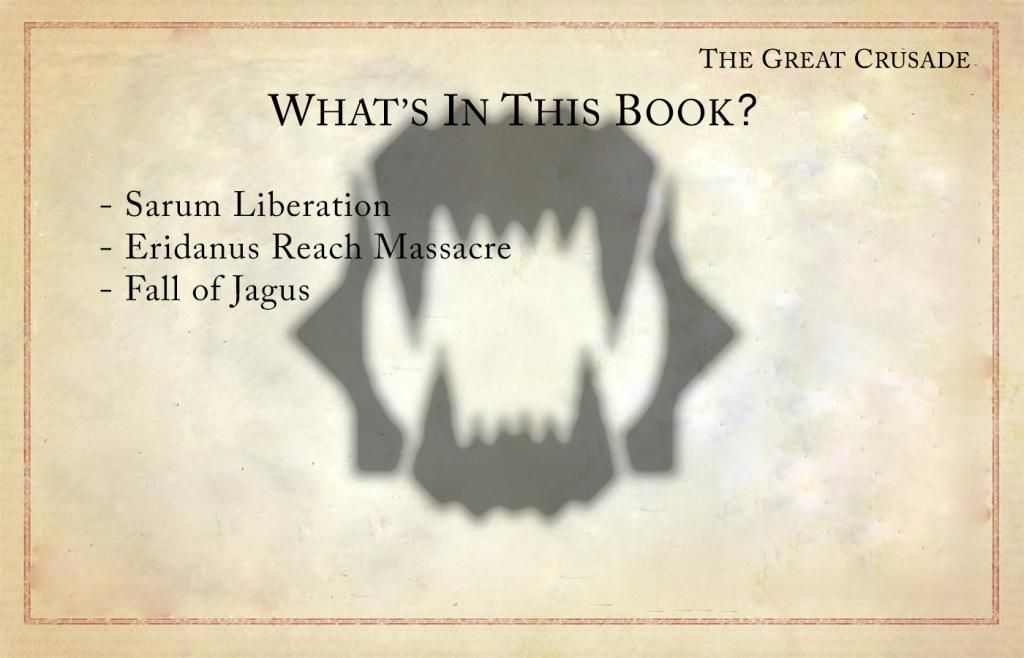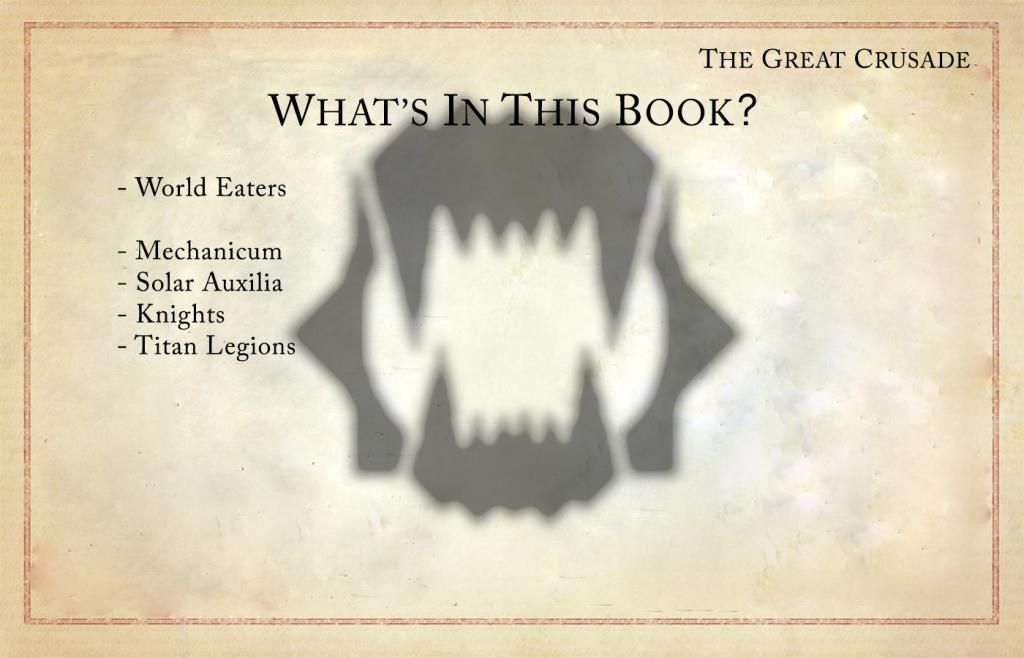 Just to remind all of you it is all fan made and will be made available to everyone upon completion
Future posts will come soon, enjoy everyone!