Evening Brothers!

As a form of motivation I finally got around to making a WIP thread for my Blood Angel Successor: The Hades Legion/ Angels Enraged (name all but confirmed) so without further delay, here we are:

This is one of my Marines painted about a decade ago or so by my Dad, I decided to see if I could touch it up with the base paints I have and a wash to get it to a decent state and ready for highlights. As you can see I originally had some halved helmets but have since abandoned this idea as it is not fun to paint
I think once the eyes are finally done yellow on the repaint the model will pop a lot more as it's a little dull presently.




After a few layers of Mephiston Red and some Argax shade here's how it came out:




The Red is still a little dark for me but I don't actually own any other paints yet!

Finally, as another experiment I used some Fairy Power Spray to remove 95% of the old painting from a different model to see how much of a difference it makes. It generally didn't seem to make much difference, so I think I'll save myself the job and just go over the old models: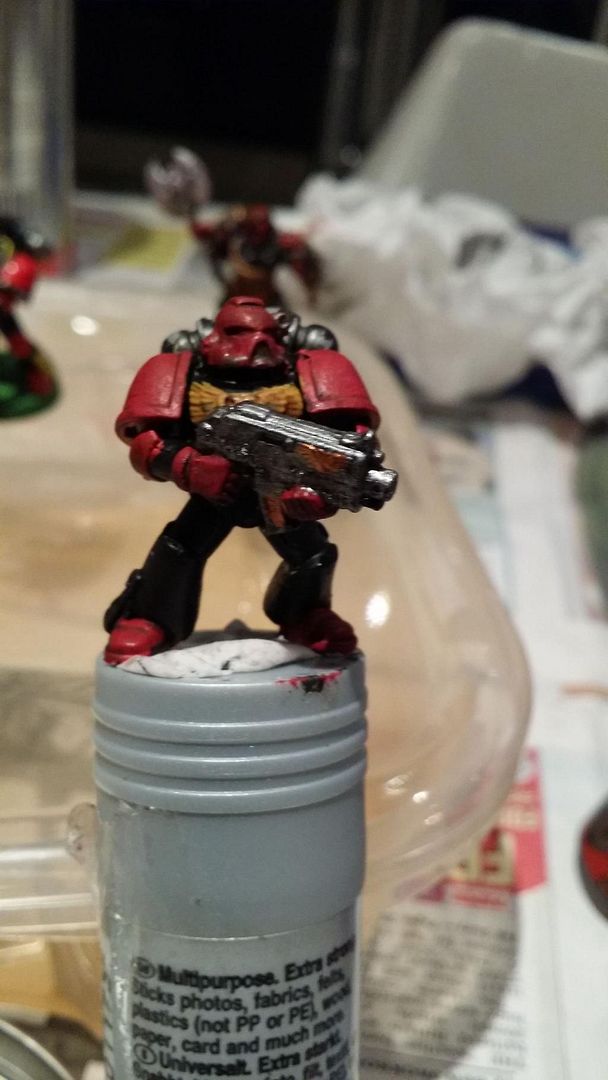 Any comments welcome! I'm still new to painting bar some messy Plague Marines years ago (where I could get away with messy!) so any tips appreciated! And does anyone have a good idea for basing? Was most likely going to go with a grey rocky/ cityscape one but I don't want my army to be too black.
Edited by Charlo, 11 October 2020 - 03:07 PM.