So, I recently made my largest 40k purchase in years -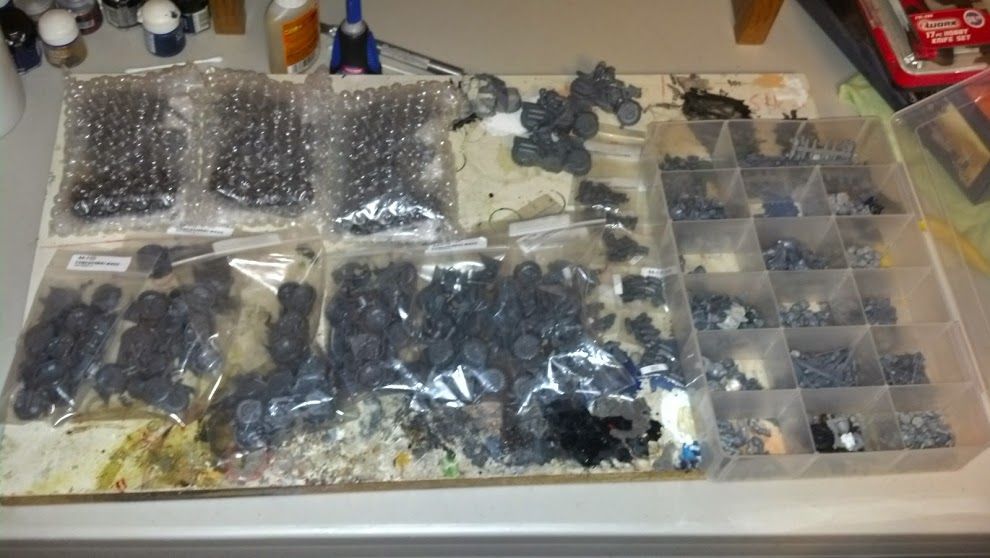 18 bike frames
18 Exhaust sets
9 plasma talons
3 grenade launchers
9 Dark Vengeance Bikes
I already have enough bitz to make the riders and I will be designing and 3d printing my own corvus hammers. This will bring my total Ravenwing force to 53 bikes. While I'm tempted to make a vow out of this, I simply don't have a way to complete it in a reasonable time frame, considering I have no time between work and classes right now.
But, my current inventory stands at:
Custom Ravenwing Master on jet bike (I made him back in the 90's before jet bikes were cool)
36 bikes for RWAS
6 Attack bikes with multi-meltas
9 Black Knights
1 Black Knight Apothecary
1 Black Knight Standard Bearer
5 Land Speeders with multi-meltas
1 MotRW landspeeder (original)
1 Librarian on Bike
1 Chaplain on Bike
All said and done, I can make a pretty killer 2500 point list.
Edited by twopounder, 21 July 2016 - 06:35 PM.