And another one, this time from the made up Revenants of Maccrage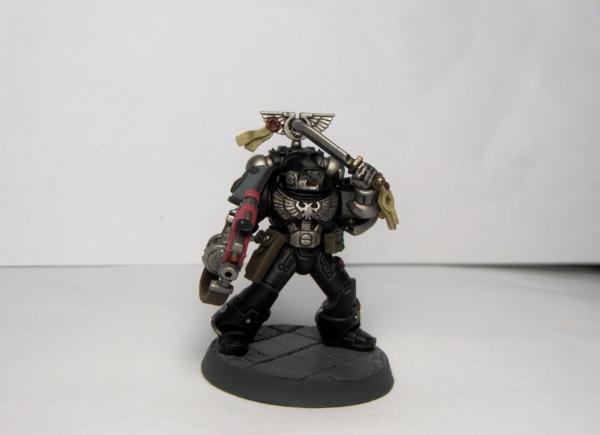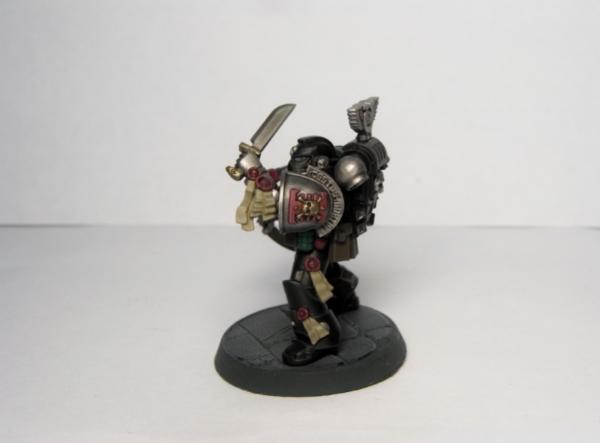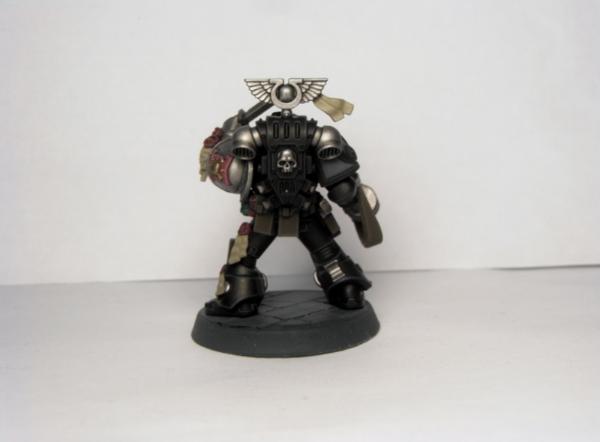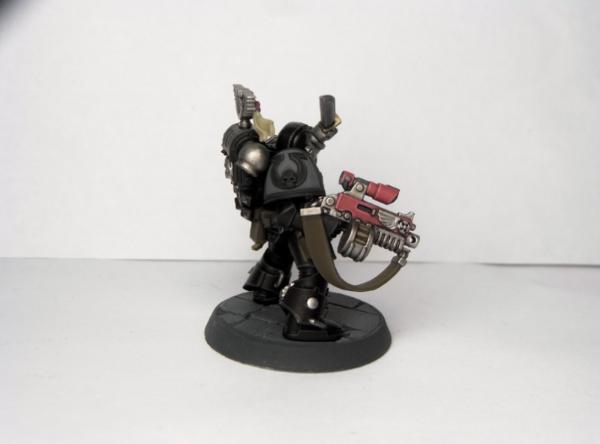 Trying to get a better shot of the scope lens because I painted it well (if I do say so myself)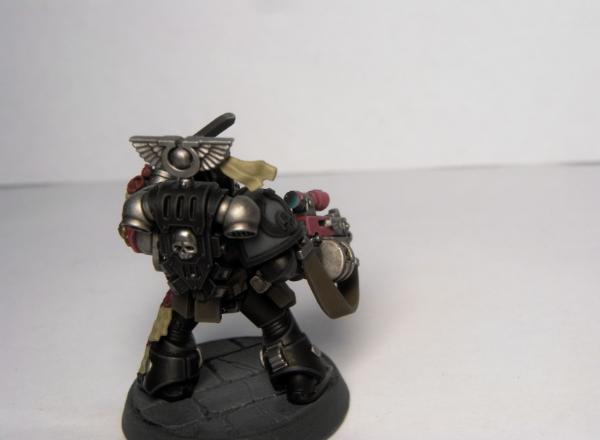 Again, excellent work. Is the Gryphon Rampant wielding a sniper weapon?
Thanks, man. Yep, this is what I use for Stalker Bolters.
Love the new guy
Cheers, Midnight. Always nice when trying something new pays off.
They look like metal-candy. Watching the pictures I sometimes want to lick them!

Aren´t you including weapons from the new kits like the big thunder hammer?

Greetings, Velype
Ha, I'll be honest, that's one of the weirdest compliments I've had for my work and I love it. I actually don't have the veterans kit, just a bunch of my favourite pieces from bits sites, so I do not possess a heavy hammer. Plus I still think of Deathwatch as primarily a shooting focused force.
Really like that converted rifle on the Gryphon Rampant. What is the barrel taken from?
Thank you. Race Bannon and Knight of the Raven are correct, it's an Anvil 'Negotiator' rifle (actually an earlier version of the one they now sell, but the differences are minor) that I cut the barrel down on. The Raptor on page 2 has an unaltered version of the barrel.
I *think* Anvil Industries.
This is indeed from Anvil Industry and not just a barrel; it's an entire weapon called the Negotiator Anti-Materiel Rifle.

-

Your Deathwatch is the only Deathwatch I actually care about, sockwithaticket. They're so beautiful. Excellent job.
That's really high praise, thank you. They're one of my favourite projects and I try to come up with relatively interesting things to do with them, so I'm glad that they're so well received.