Check out my WIPs here:
@powerfisted30k
I'm not a fast mover, so apologies in advance for how long it takes me to paint. I do promise to make lots of conversions and take many meticulous pictures along the way. I love doing tutorials and will periodically add a link to new ones as I write them up. Enjoy!
Jump to:XIII So Far: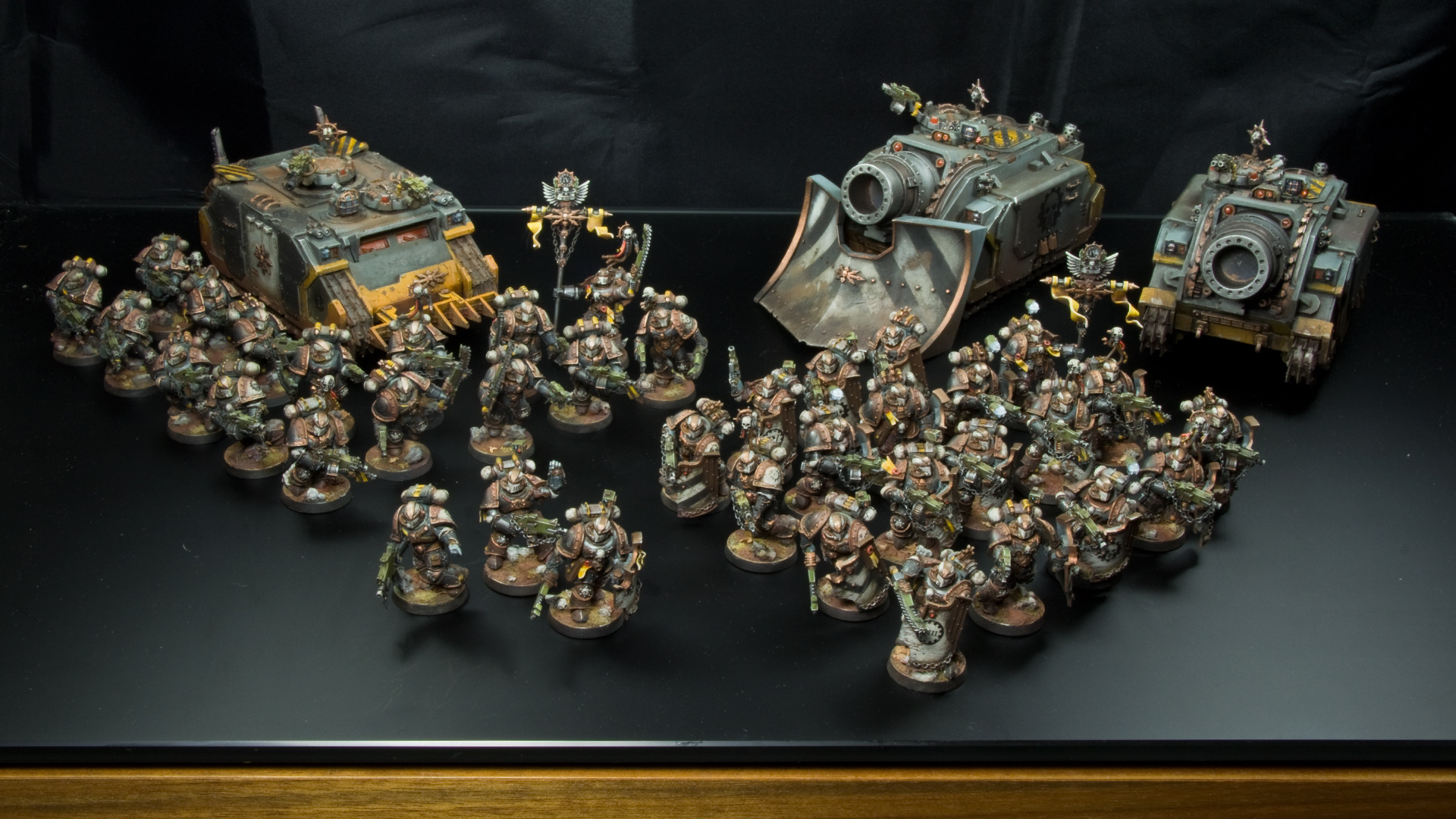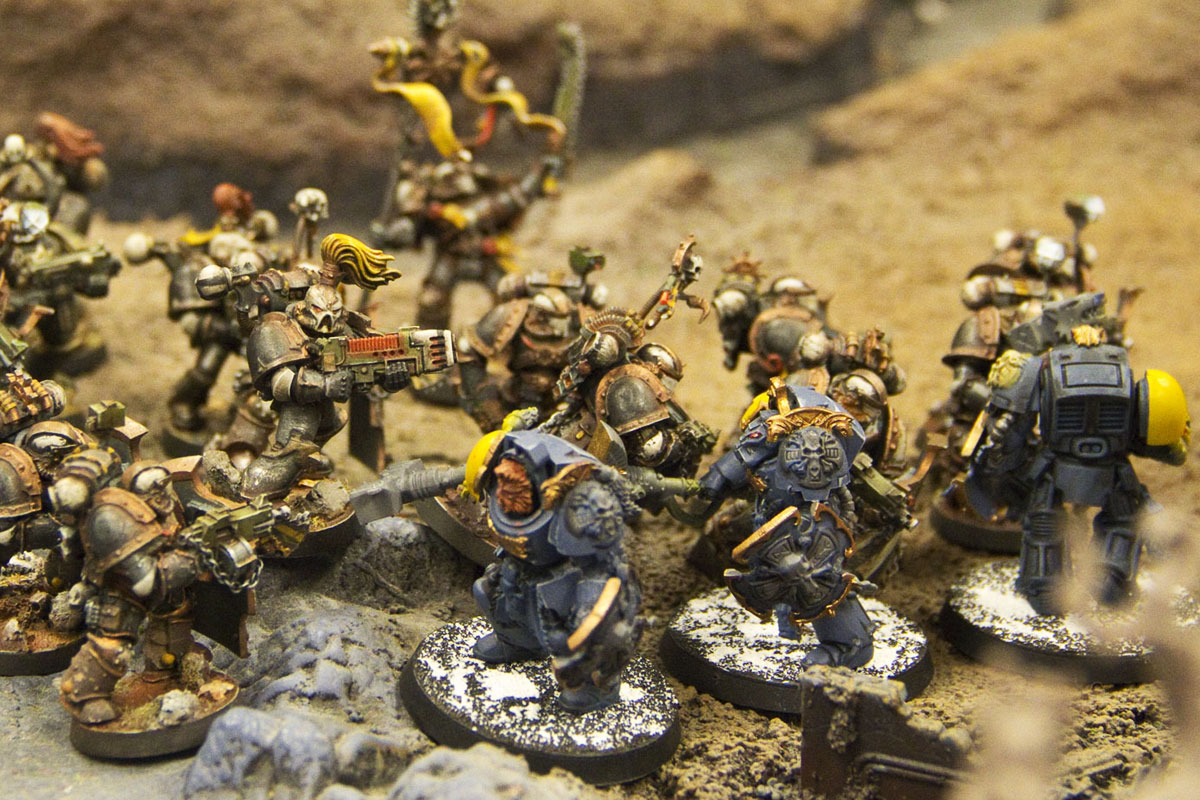 Vindicators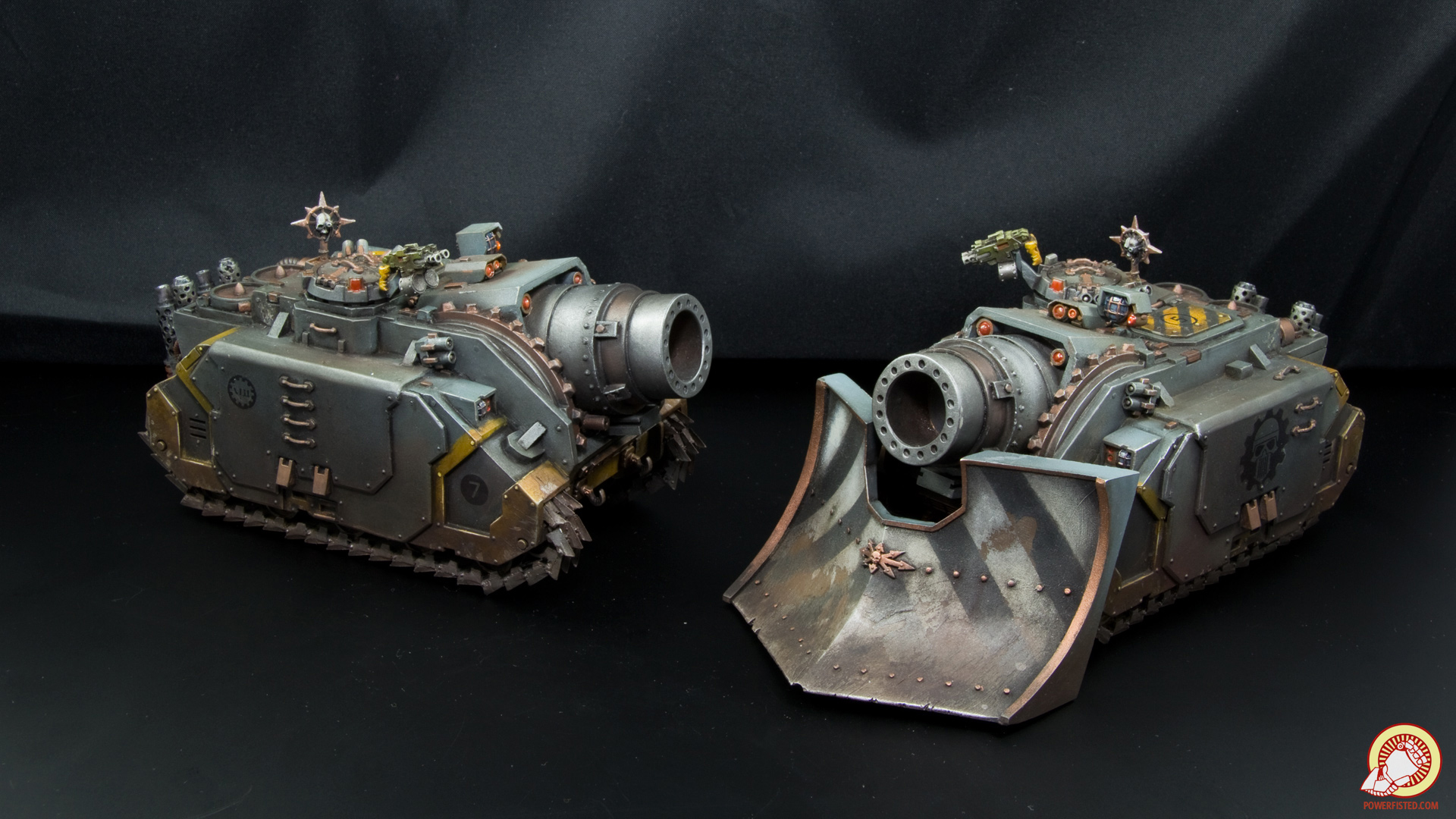 Rhino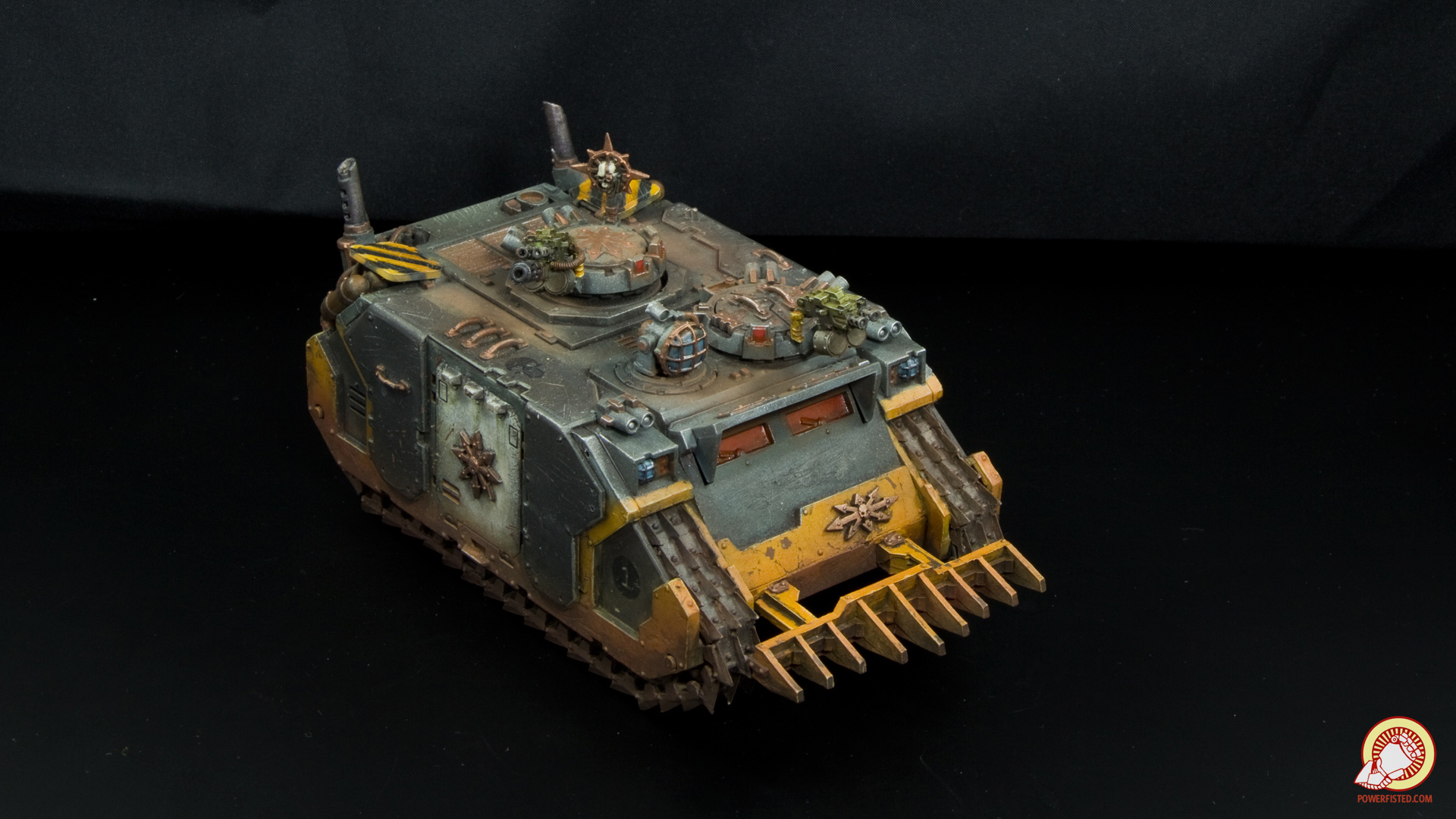 Breacher Legionaries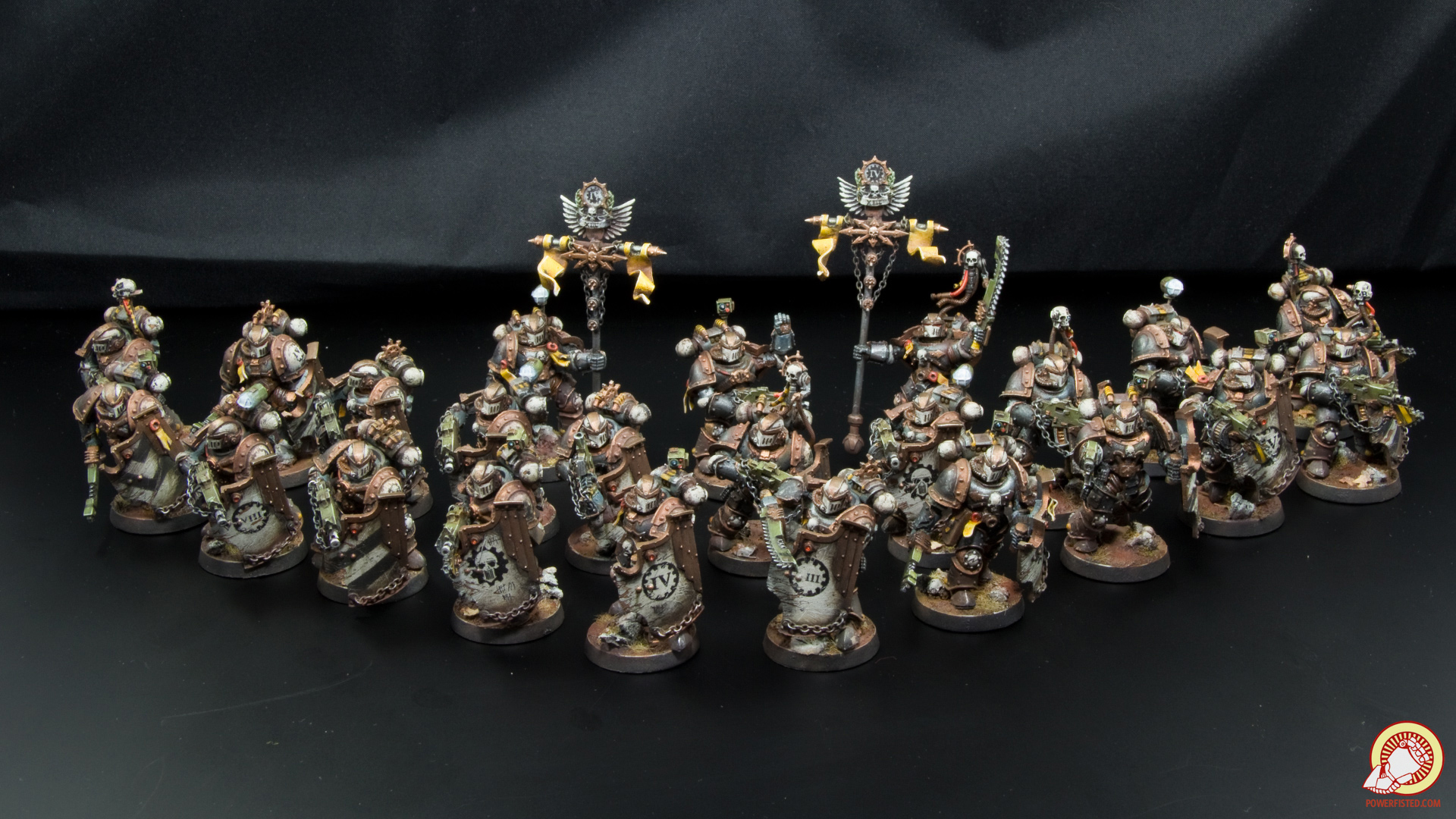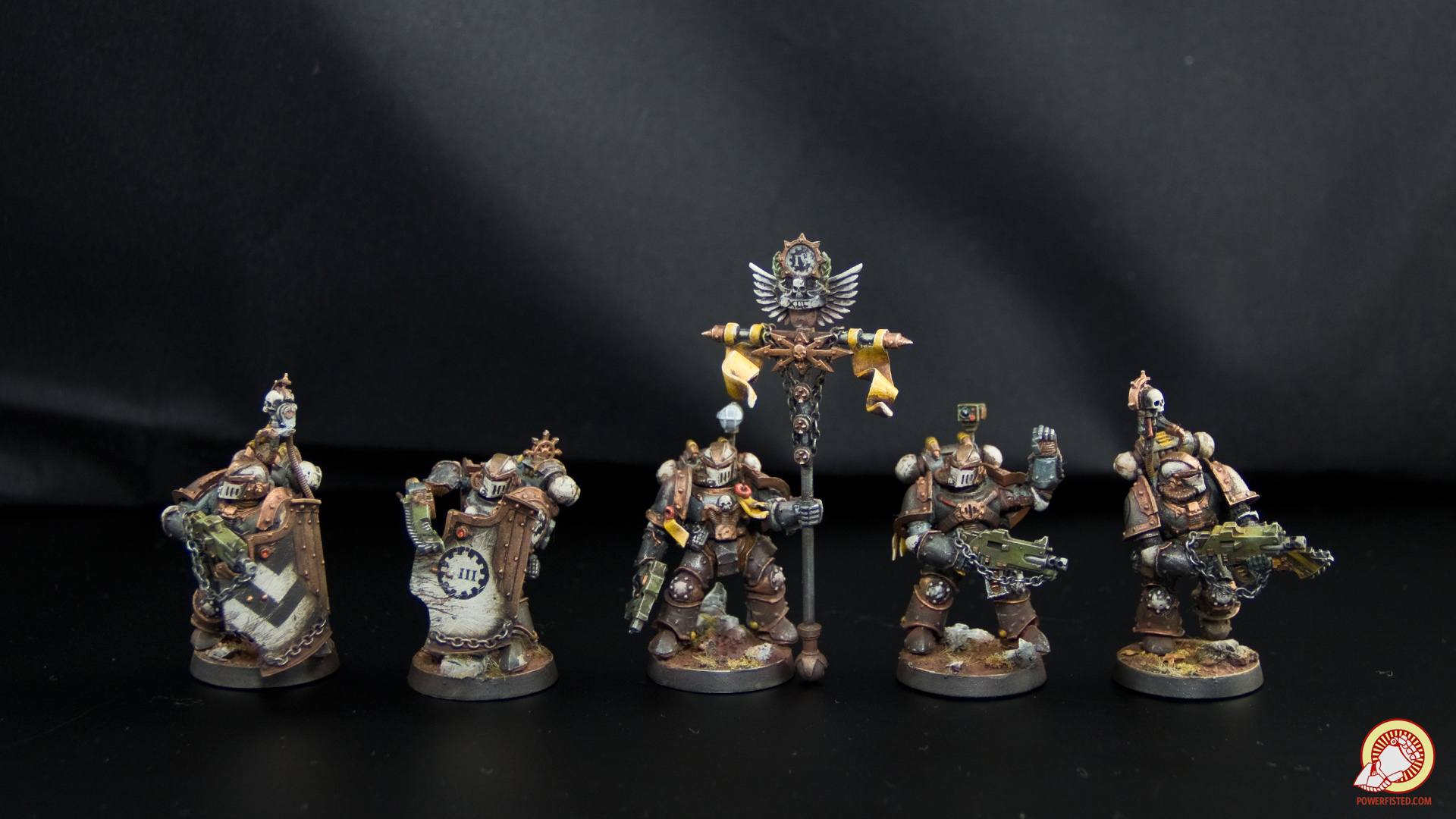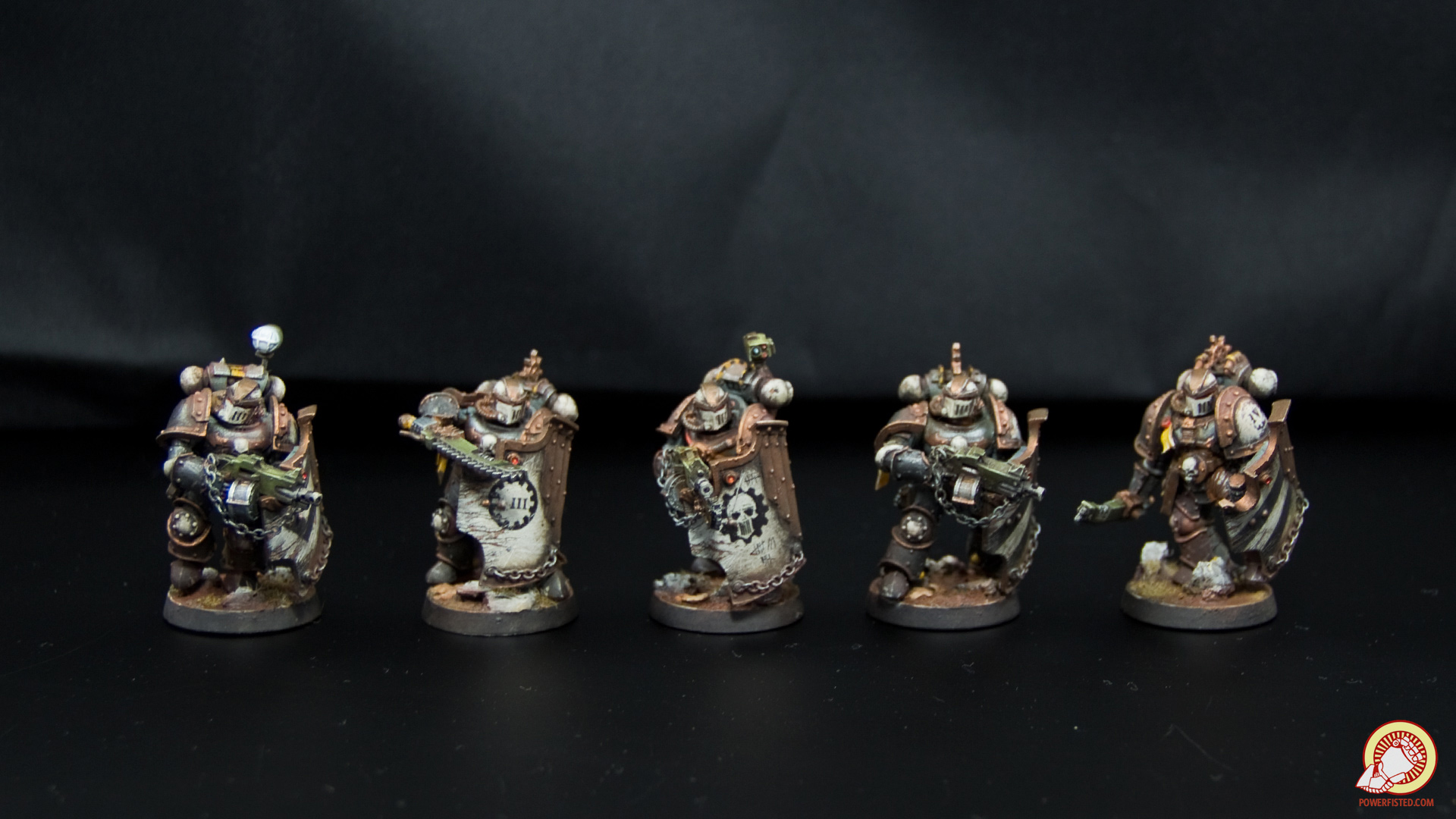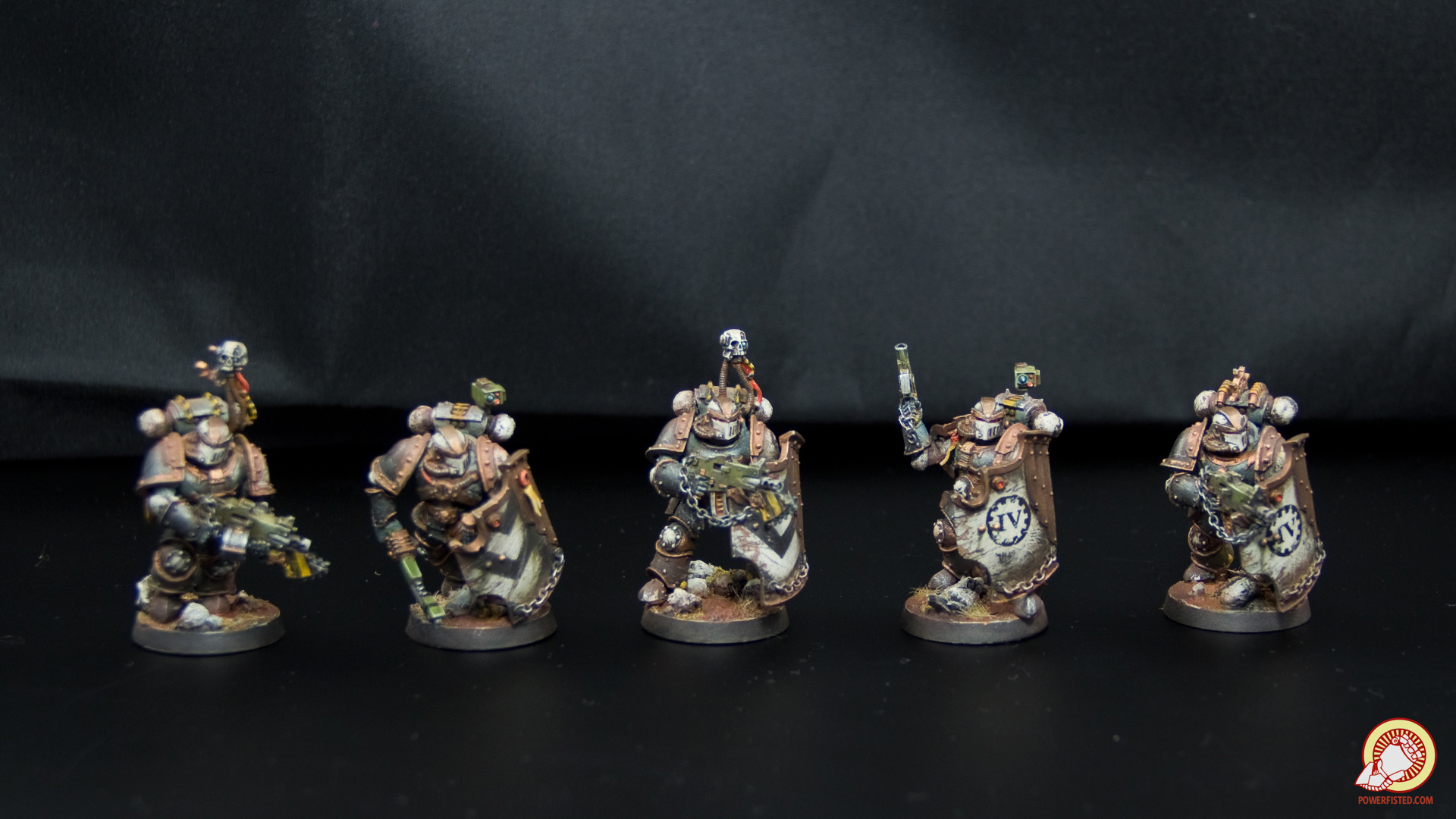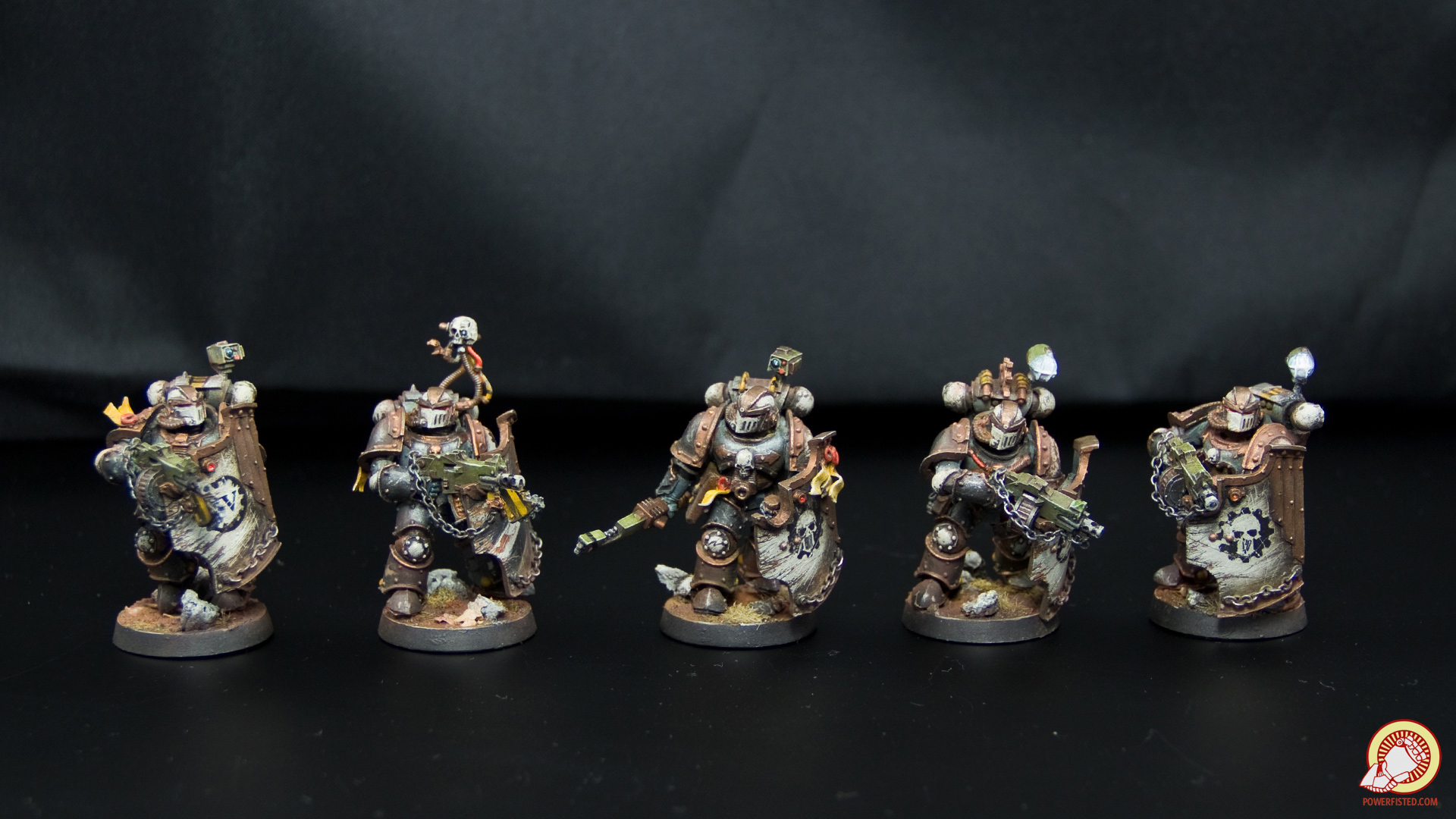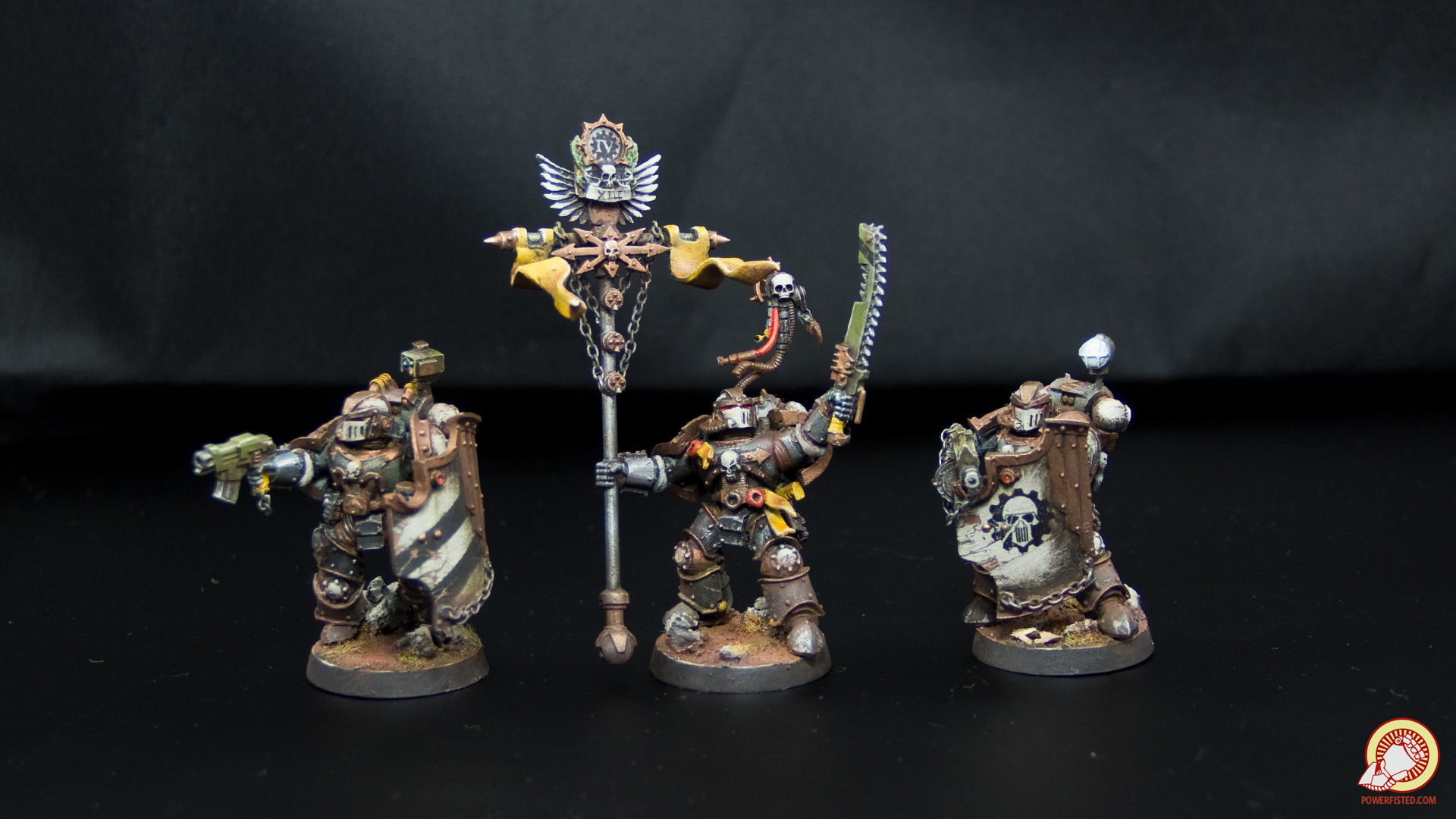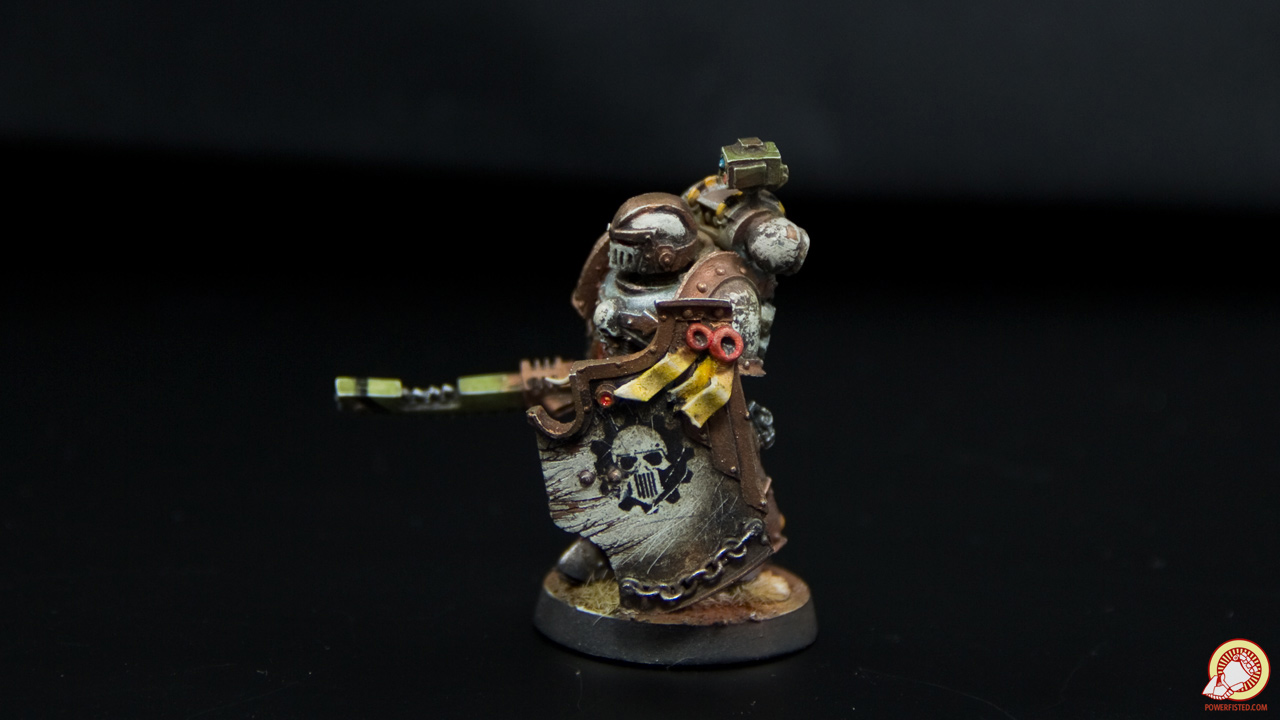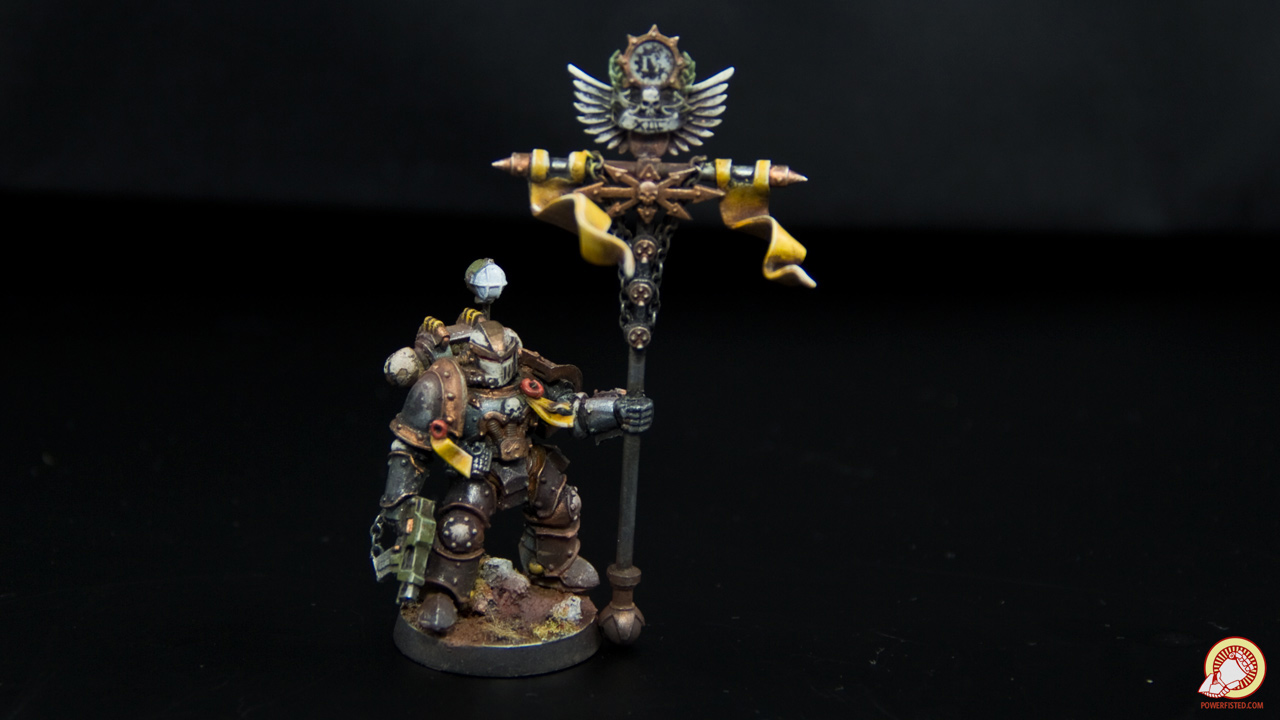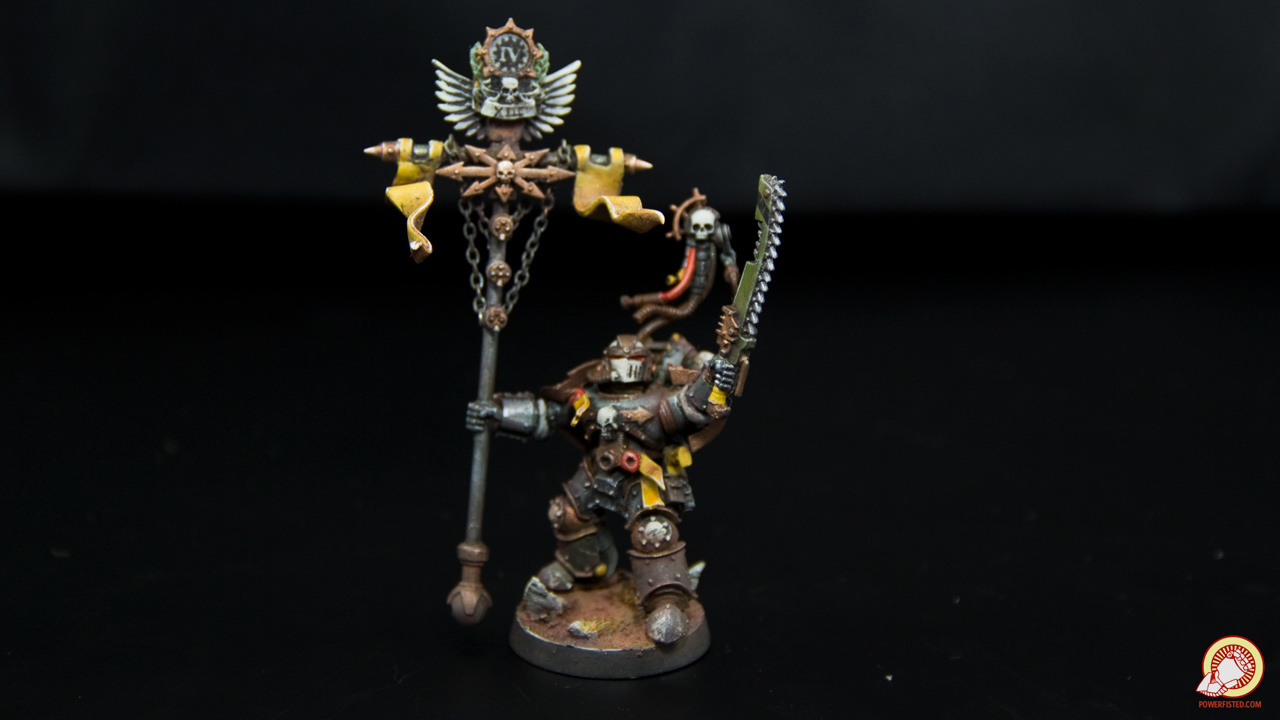 Tactical Legionaries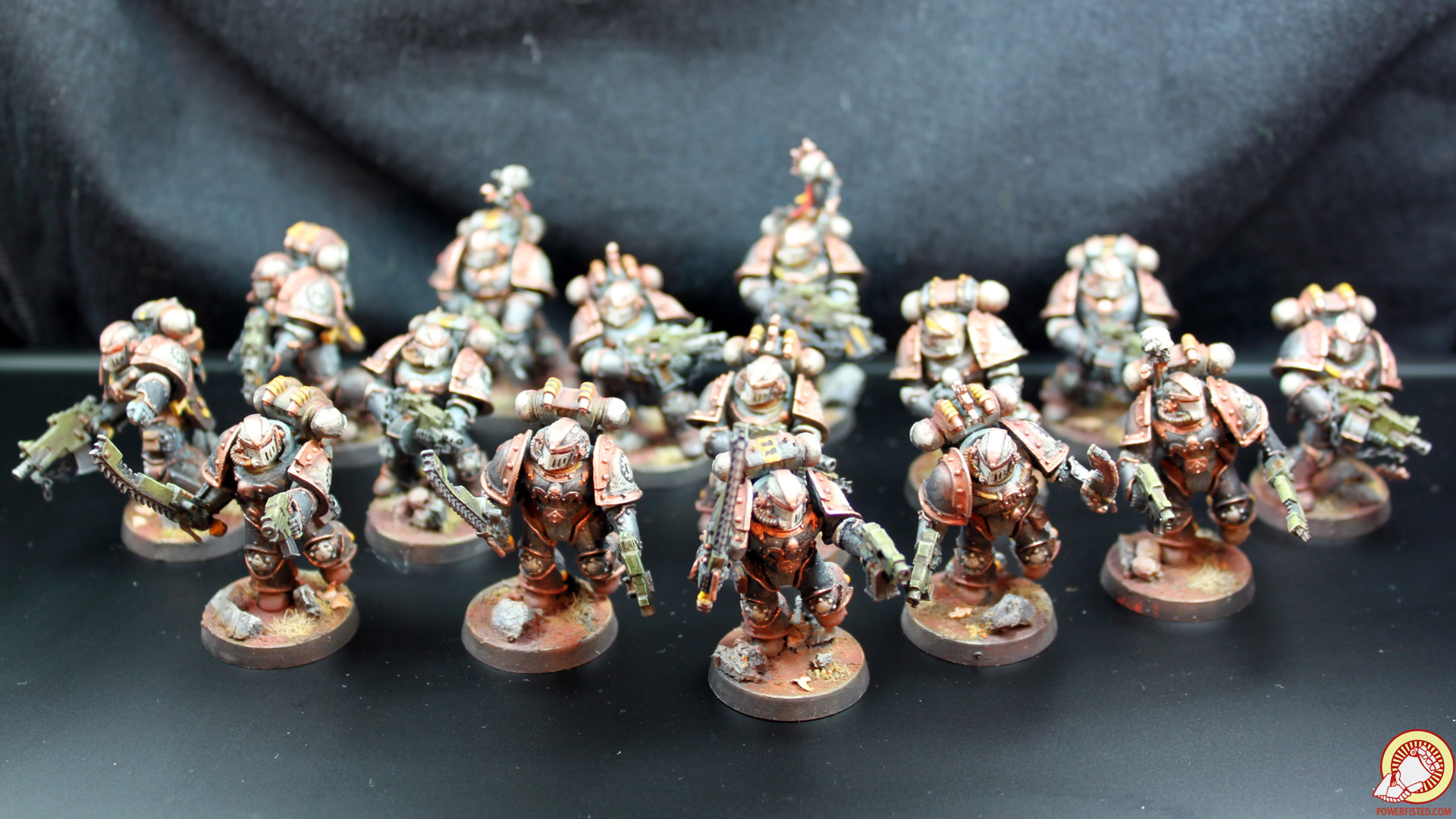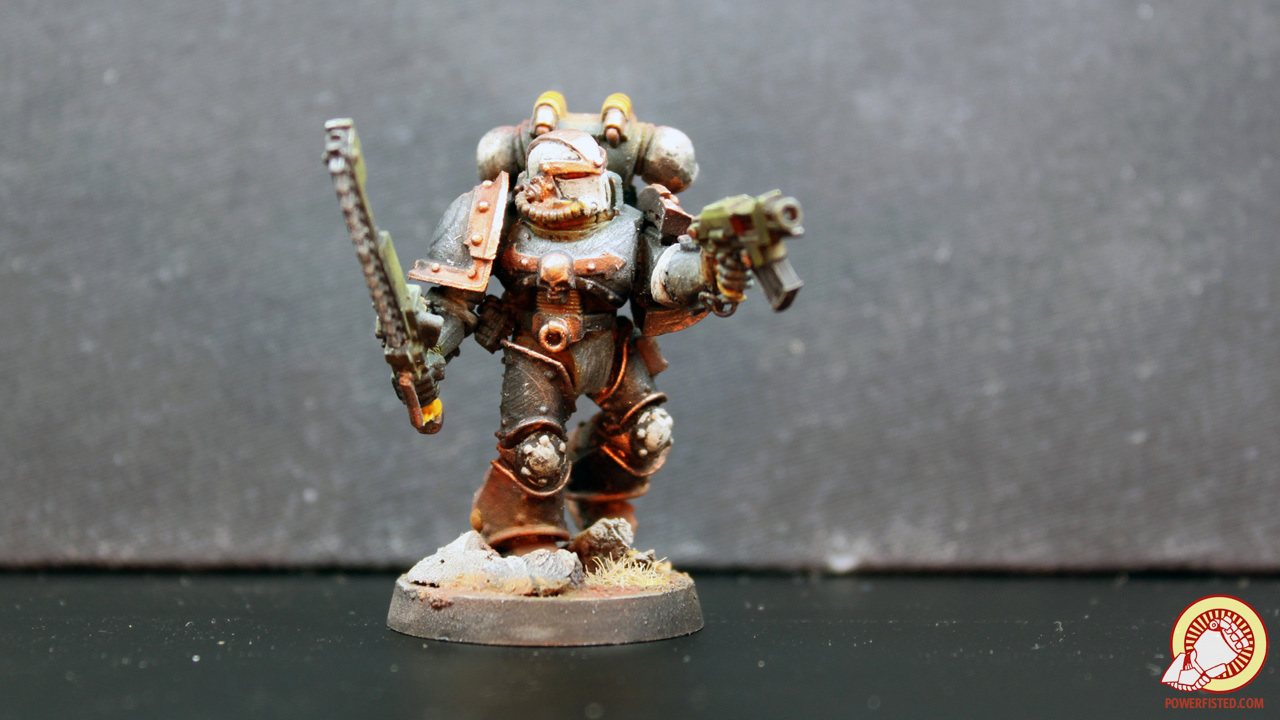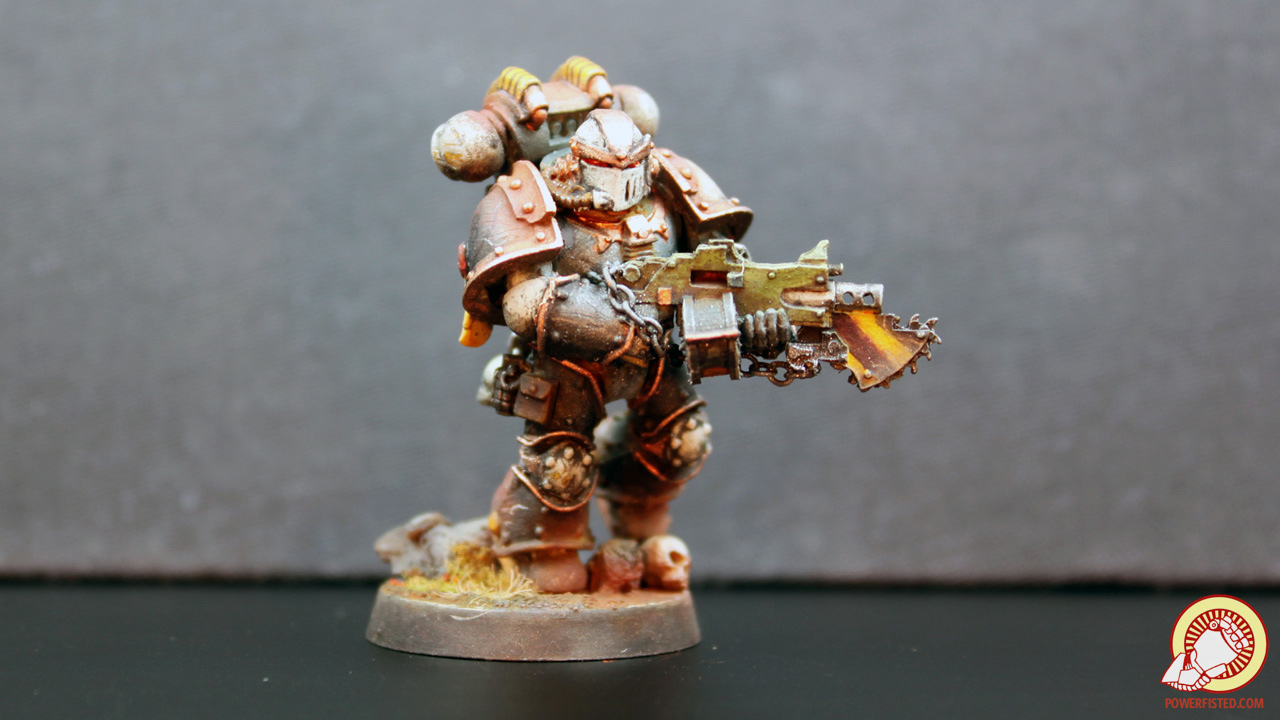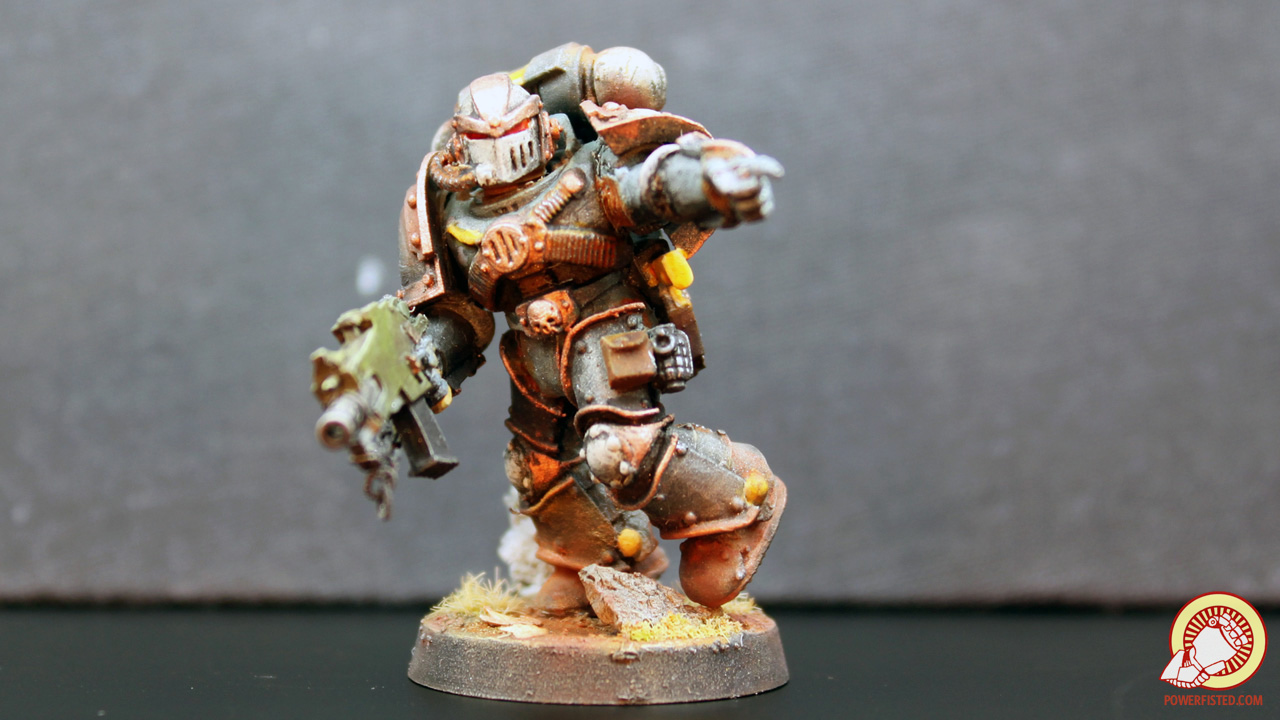 Many many more pictures, WIPs, rants, and tutorials on my
off-site blog
.
A quick history of the Army:
If it wasn't for 30k, I'd never have gotten back into 40k. Back in 4th edition I played Iron Warriors. I was never really attracted to the Chaos fluff, but I was absolutely hooked on the idea of ancient Legions fighting in 40k. I liked tanks, technology, and pragmatism- the Iron Warriors seemed the most reasonable and organized when it came to those things. I started this army a few years before Horus Heresy was announced, thinking I'd just model up my take on a Chaos Legion that got lost in the warp and appeared in 40k. Then HH happened and I suddenly was stuck with a project that was half CSM and half pre-heresy legion. That's why I have chaos stars everywhere despite it being the Heresy setting.
The Army Theme
I'm going for 'Renegade Chaos Roman Legion' while still getting across that they're veterans of a long war (see, I promised I had bad puns). They are renegades who fought on both sides of the heresy, depending on which account you read- a battalion that's just as disenfranchised from their Primarch as they are from The Emperor. To drive this home, I chose a specific chaos god who is influencing them and their actions, even though they believe they're neutral. It's a decision I made early on and I've sprinkled hints at who exactly this is throughout my models and fluff. As I work on more of my HQs, I expect it will a bit more apparent. Until then, who doesn't like a bit of mystery
I really tried to play up the whole "we don't care about our legion anymore" in how degraded the markings are on some of the models. If you look close, some have scribbled back their pre-unification thunder bolts in a few places: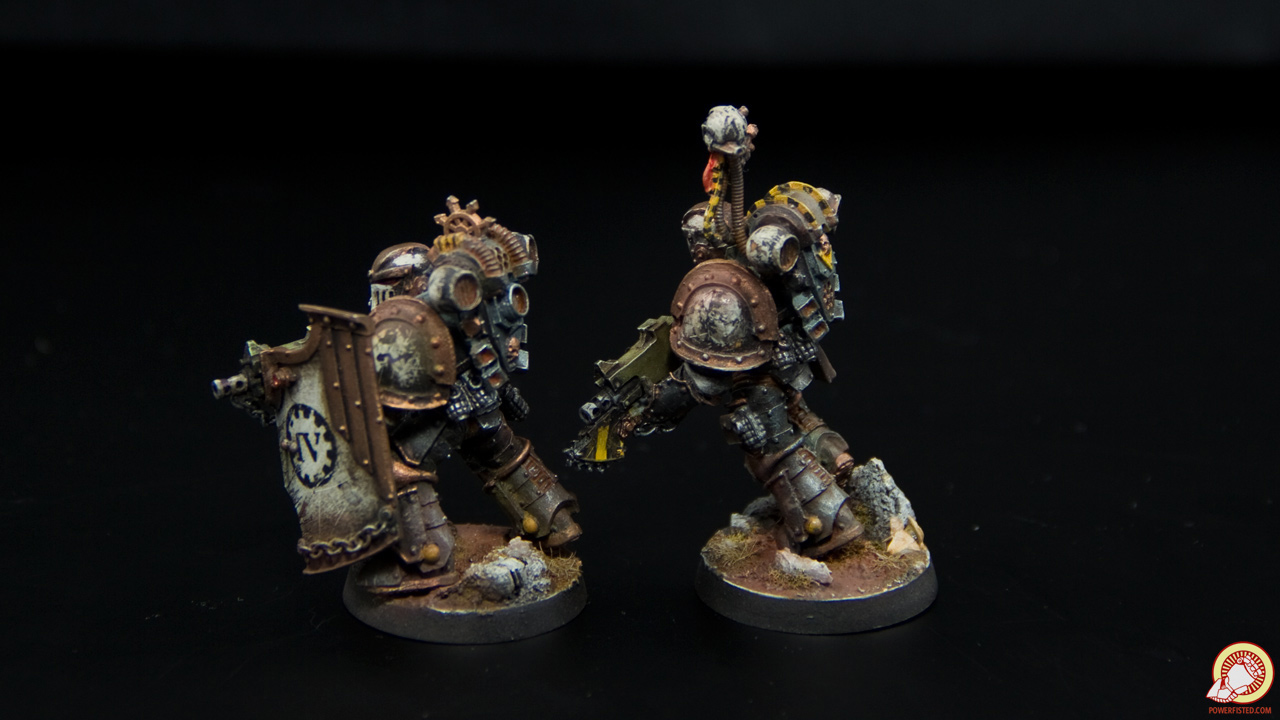 Edited by Brofist, 15 September 2021 - 08:21 PM.