Hello,
Here are some Adeptus Mechanicum units I am working on. I'll update as time goes by and I complete more of my planed army.
[SKITARII VANGUARD]
Not completed as there are 5 men missing.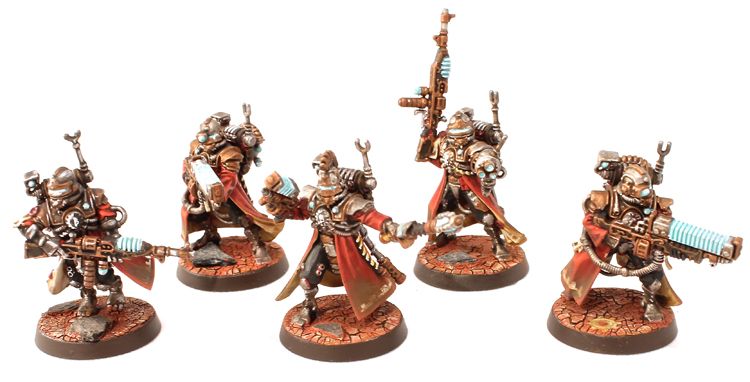 [RUST STALKERS]
[XENO INQUISITOR]
Kitbashed xeno inquisitor. Armed with a plasma pistol, power sword, and rad grenades. Going to join a unit of Vanguards and force them into close combat.
As usual for those who have seen my other plogs. I tend to speed paint. I prefer playing with painted miniatures over the grey menace that it is pretty common.
Edited by Vash, 24 May 2015 - 09:28 PM.