Hi guys, I have began work on a small force of Skitarii. So far I have a tech priest finished and a squad of rangers assembled. I am basing them off the mars color scheme. As the red robes were always what I thought of when it came to the Mechanicus, its their iconic look. I haven't decided what to get when these guys are finished, I would have done an ironstrider or walker but they seem a bit overpriced even on ebay. I may do some sicarians or vanguard next however.
EDIT: Finished ranger squad added to original post;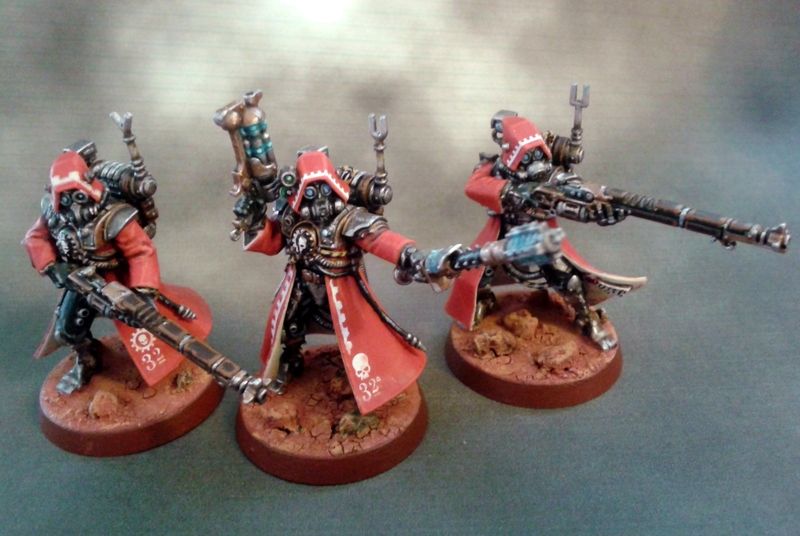 tech priest: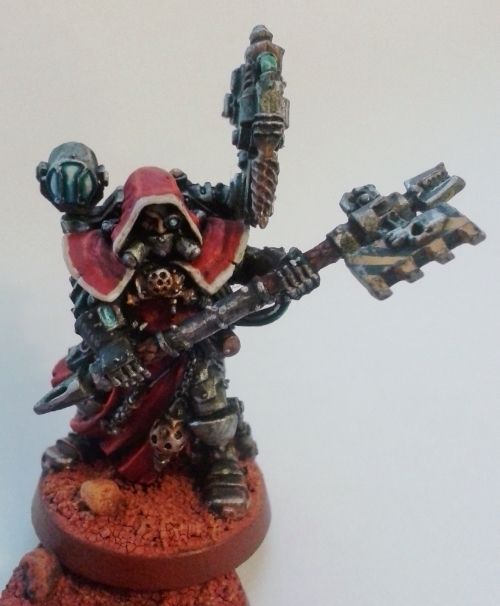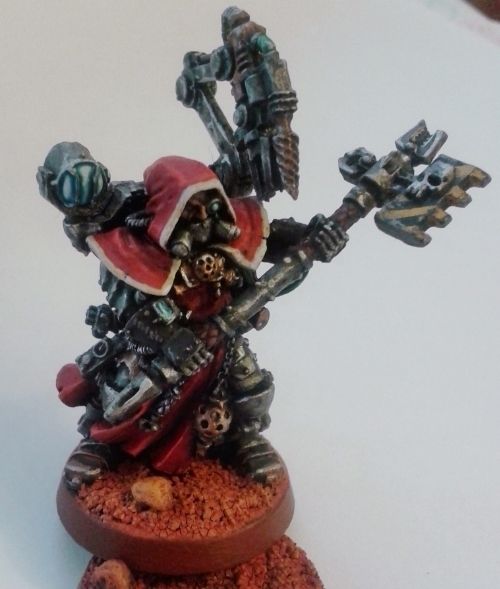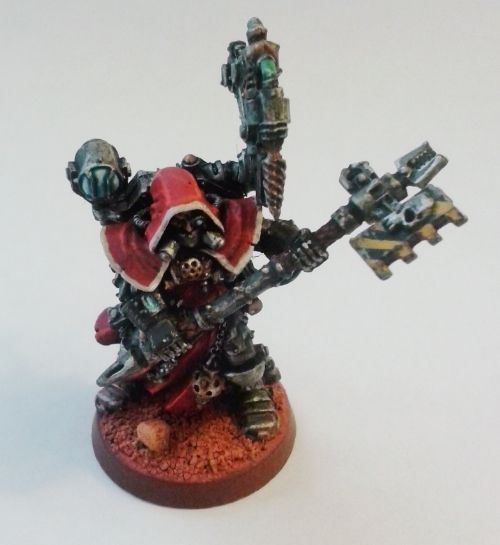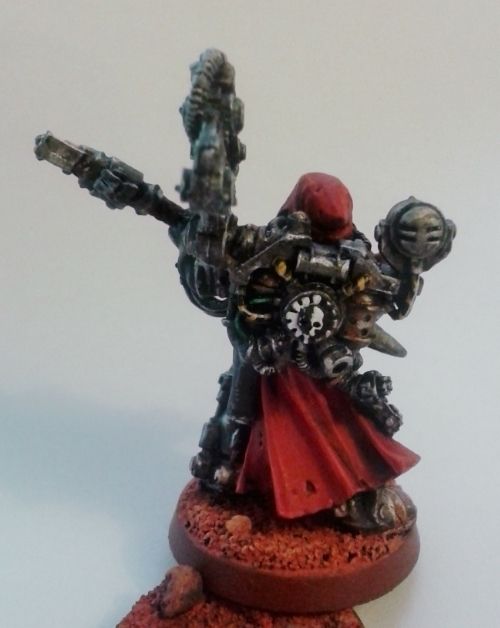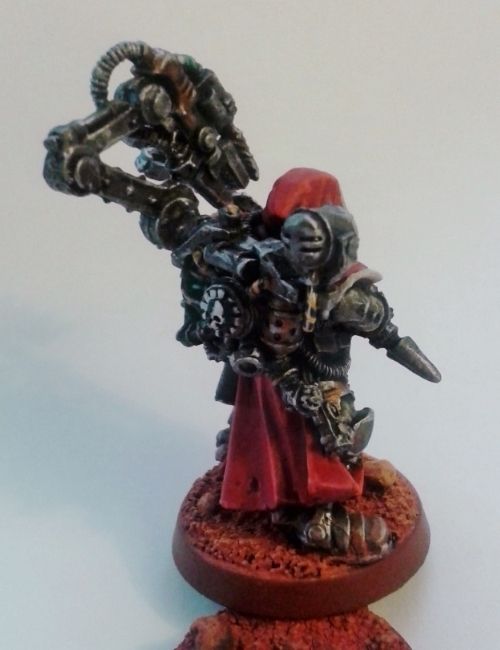 Rangers: (I ran out of primer so im going to have to go on a bit of a drive to get some more)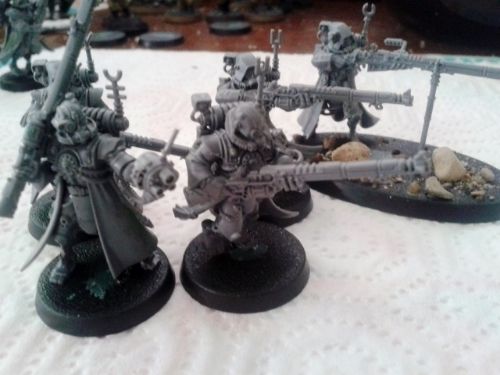 Edited by Gorthaur, 12 May 2015 - 07:51 PM.