Hi guys, I made a little tutorial to show how I did my mars bases.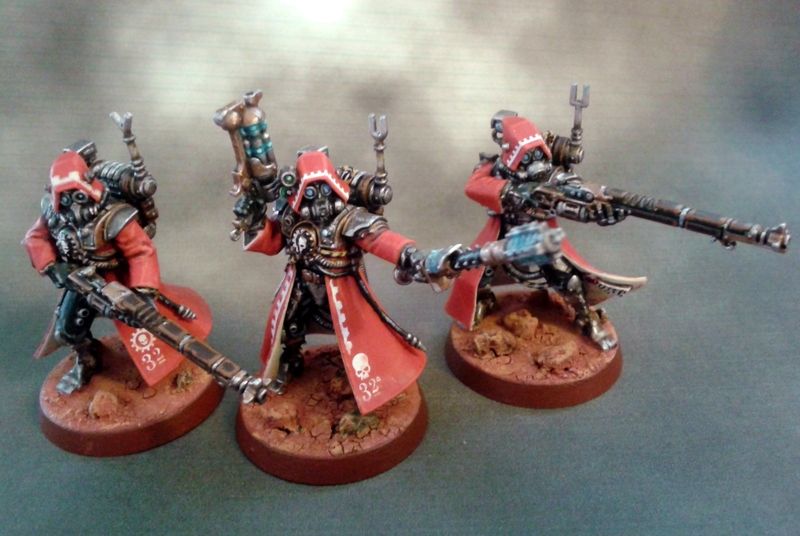 Its alot like how GW did theirs except a different drybrush and techniques to make it look more rugged.
Paints needed:
Khorne red
Martian Ironearth
Doombull Brown
Charadon granite (or mix alot of black with a small amount of brown and grey)
Tau Light Ochre
Step 1: using white glue, apply some rocks and sand in a random pattern on the base. When the glue dries spray it with black primer.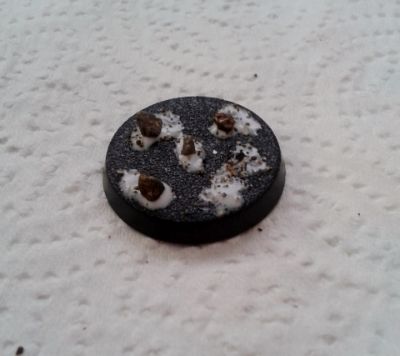 Step 2: Paint the top of the base with a solid coat of khorne red (might take two coats)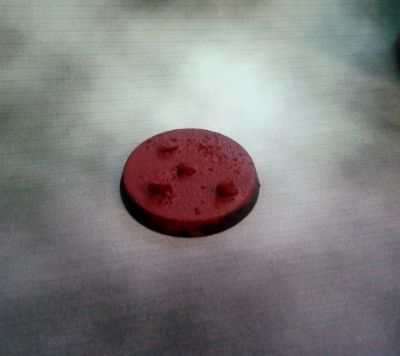 Step 3: Paint Martian Ironearth over the entire base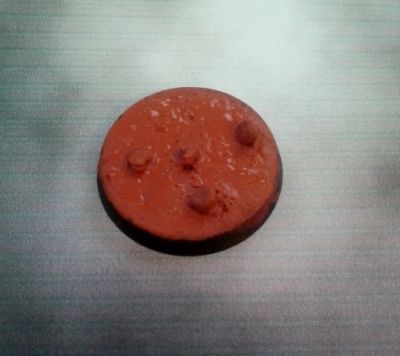 Step 4: After the martian ironearth dries, paint a couple rocks or about half of them with charadon granite (which is like a dark grey color) the main point of this is to break up the monotony of the base.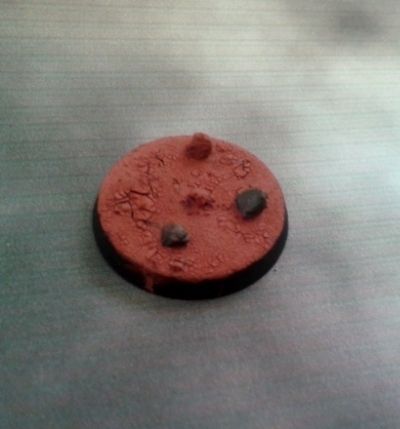 Step 5: Drybrush the dark grey rocks with martian ironearth, leaving some charadon granite showing.
Step 6: Drybrush the entire base with Tau Light Ochre, which lightens the entire base and adds detail.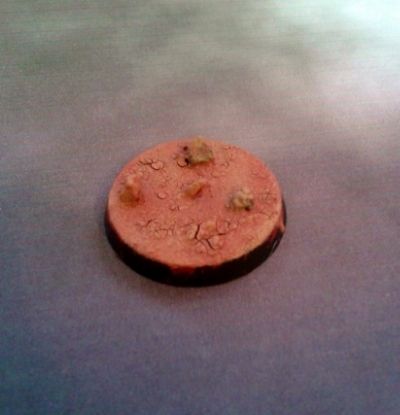 Step 7: Finally, paint the rim of the base Doombull Brown, and the base is finished.