Hey folks,
Well, I've decided it's time to finally start my log over here on B&C. I've had it going for a while on 30K Heresy, but there's a lot of people on here that don't have an account on there as well. I've been working on my Pre - Heresy / Heresy Era Death Guard for about 3 years now (since Betrayal first came out), and it's gone through numerous revisions. I recently decided to strip the whole army down and start anew. I'm going for a look that shows the Legion in the midst of a hard fought campaign, trudging through chem tainted trenches. To give this feel, I've gone with heavy weathering including rust. I know, some folks will claim ceramite doesn't rust, however I've heard some crazy tales of military grade chemicals that do things that shouldn't be possible anyhow. I've got a backstory for this force, but at the moment I'm not really in the mood to write it out.
Anyhow... I'll try to refrain from posting a metric ton of pictures here, although I have many more on my Photobucket so I do invite you to take a gander, some go back to the very beginning of my delving into the grand world of 30K. I'll start with the HQs. All are in various stages of WIP.
Praetor WIP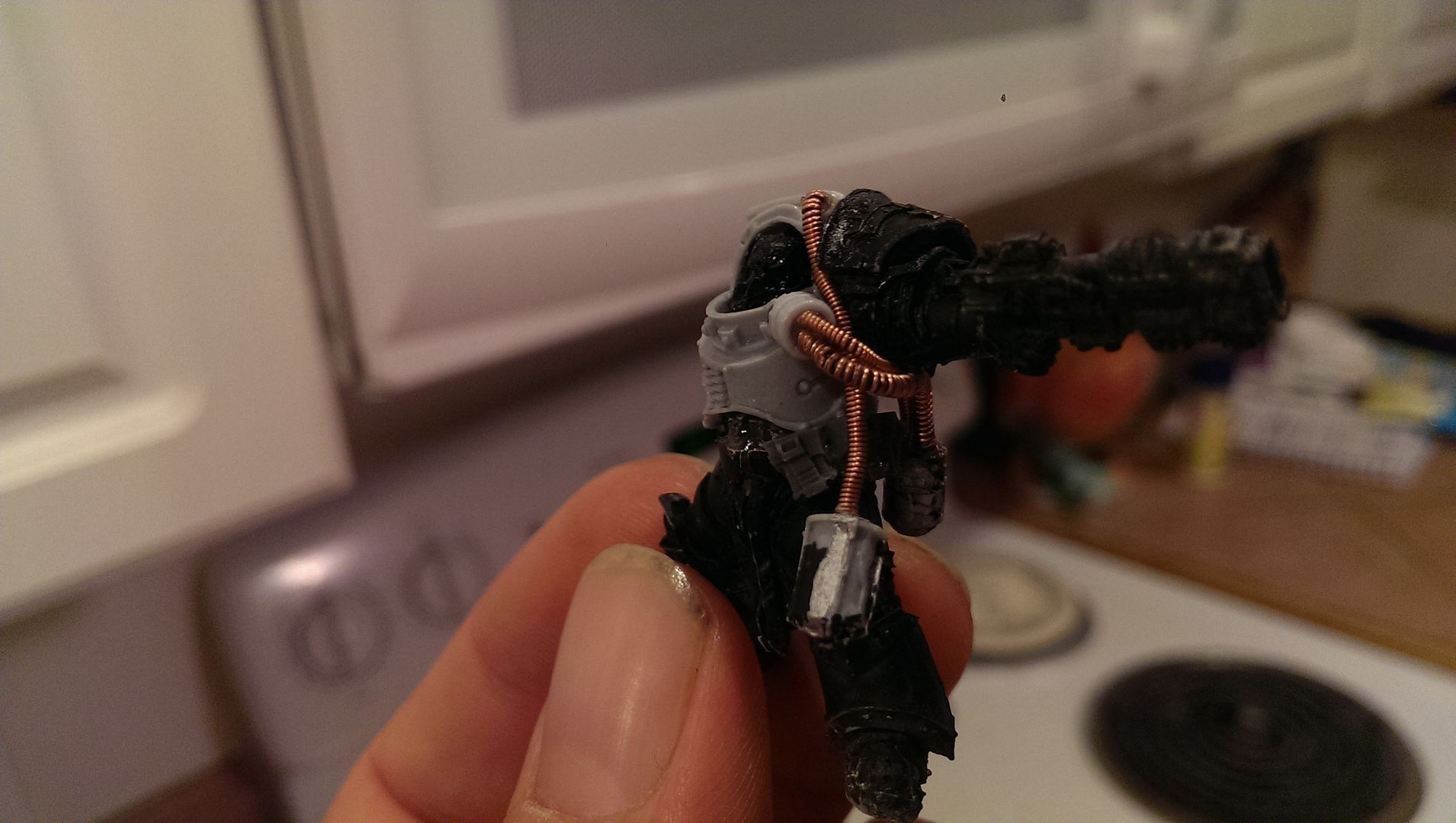 This guy is still in the early stages. I'm currently awaiting the arrival of Kromlech Ripper Swords, as I'm replacing his Power Scythe (which was a Paragon Blade counts-as anyhow) with something much more brutal looking.
Primus Medicae #1 WIP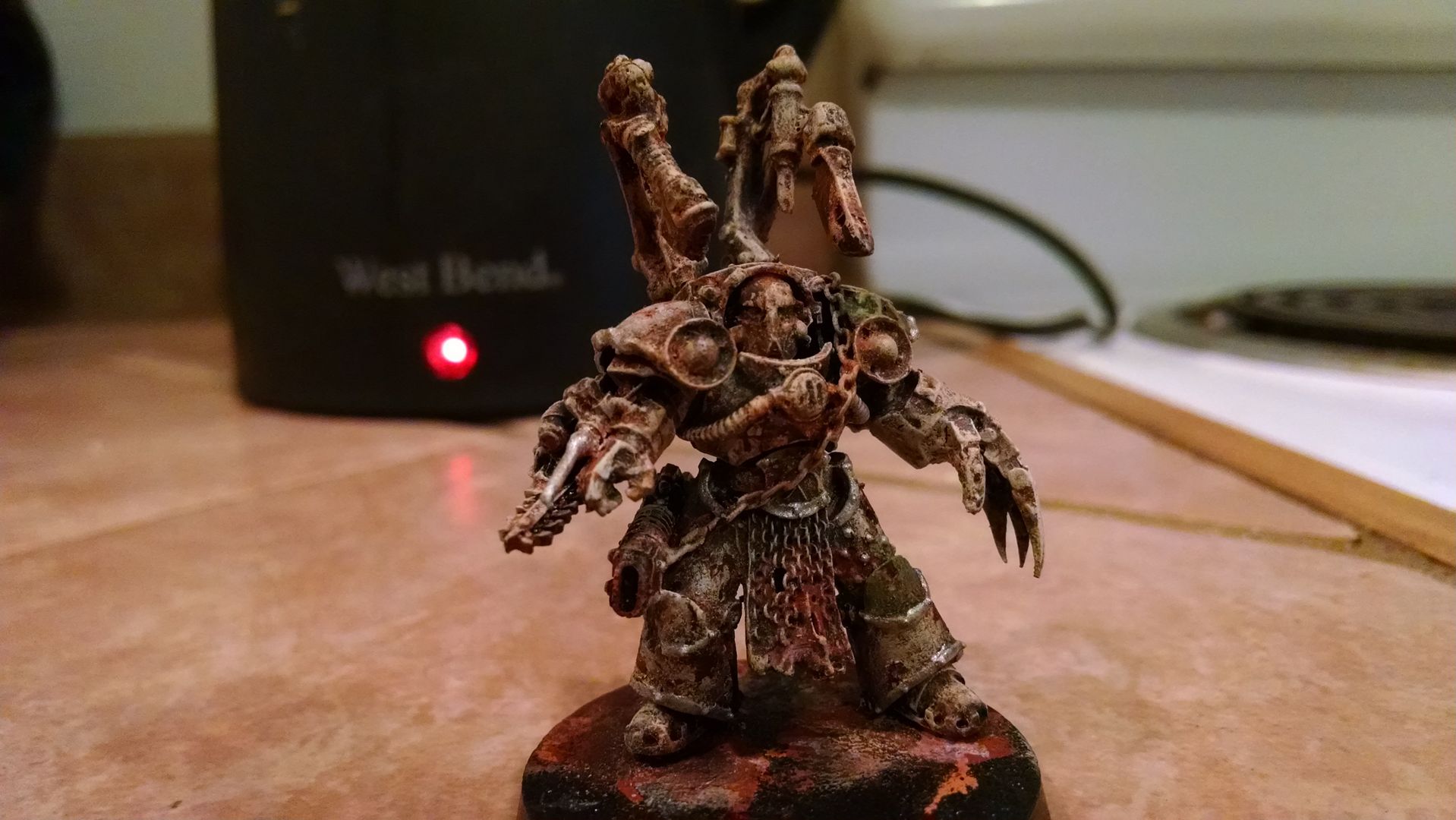 Primus Medicae #2 WIP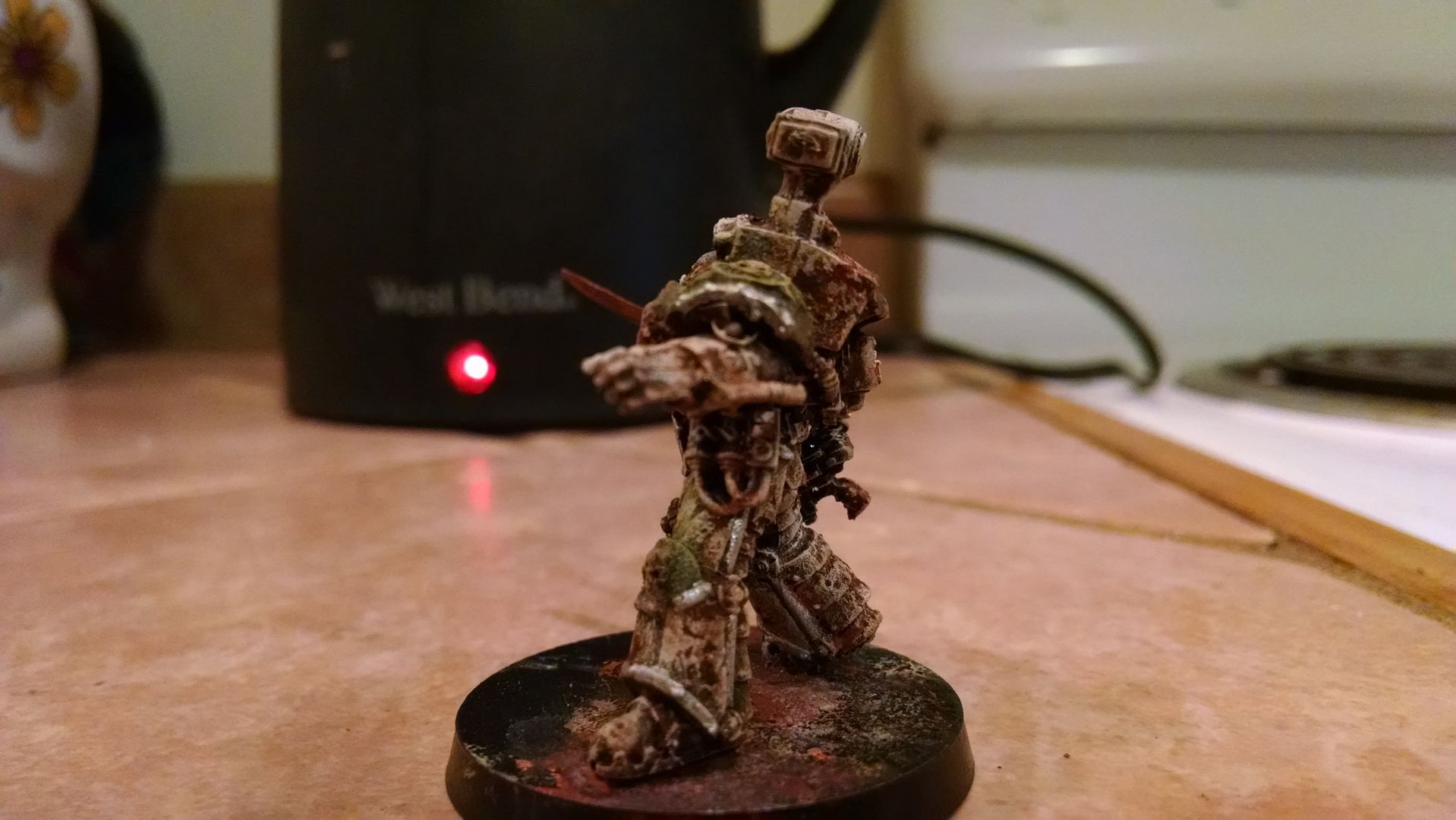 I'm running a Pride of the Legion list with (so far) four complete squads of Cataphractii Terminators in Spartans. To compliment this, I've made two Primus Medicae to accompany them.
Siege Breaker WIP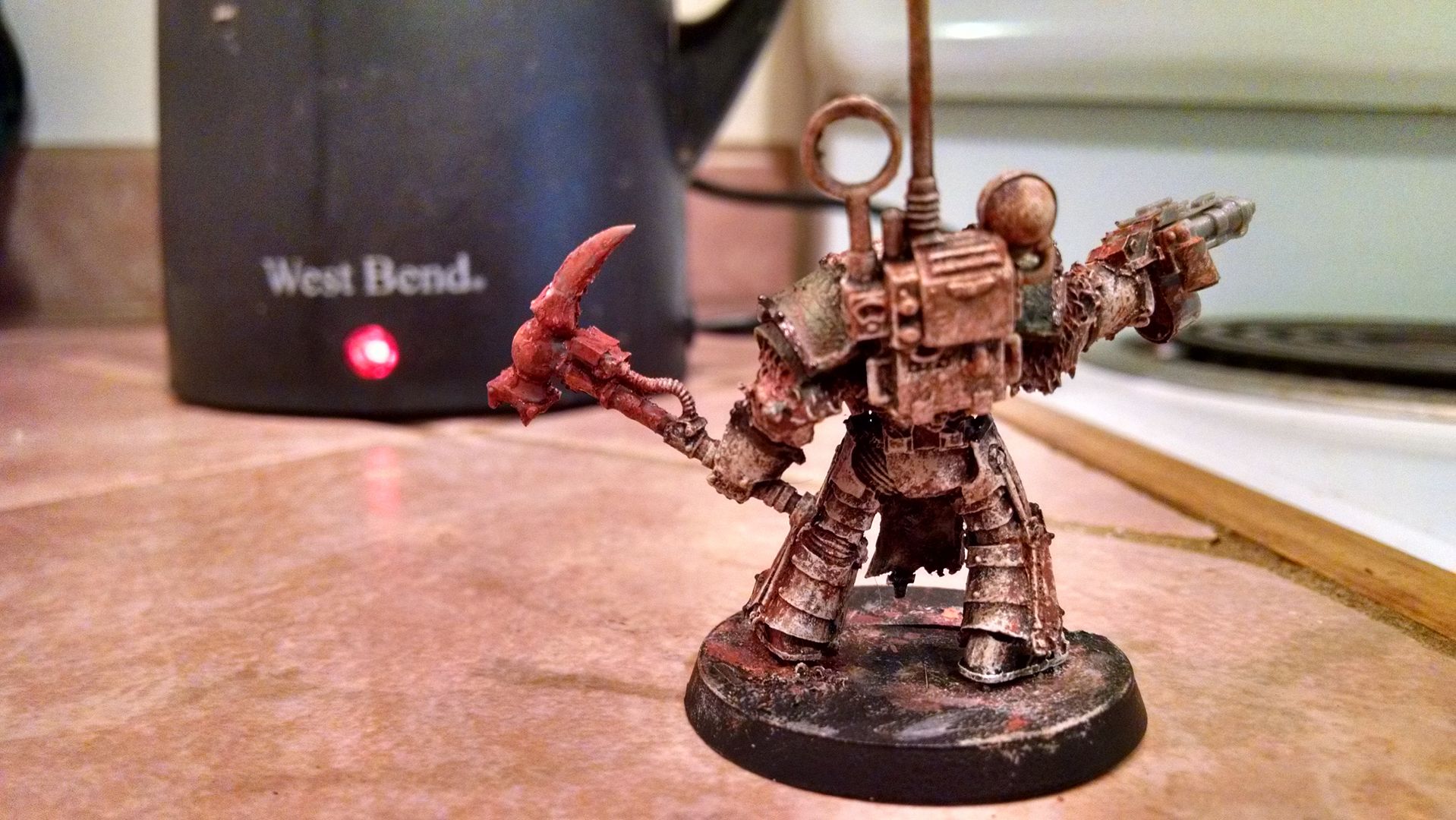 I think this guy is pretty self explanatory. I'll be running a squadron of Medusa, obviously with Phosphex. I wanted this guy to look imposing, so he stands a bit larger than a normal Cataphractii.
Moritat WIP
This guy is hands-down my favorite conversion I've done. I've posted him in the past when he was painted up in my old scheme. This time around, I've removed the Plasma Pistols in favor of Volkite Serpentas.
Champion WIP
I'm kinda diggin' this guy, too. I loved the Delegatus model and while I initially felt he may be too ornate for the XIVth, I've decided to model him with a certain amount of arrogance.
That's all I've got to show for now. They're much closer to complete since taking these, so bare with me and I should have completed uploads in a few day's time. Thanks for looking!