Dune Serpents - XIV
The Envenomed Hunters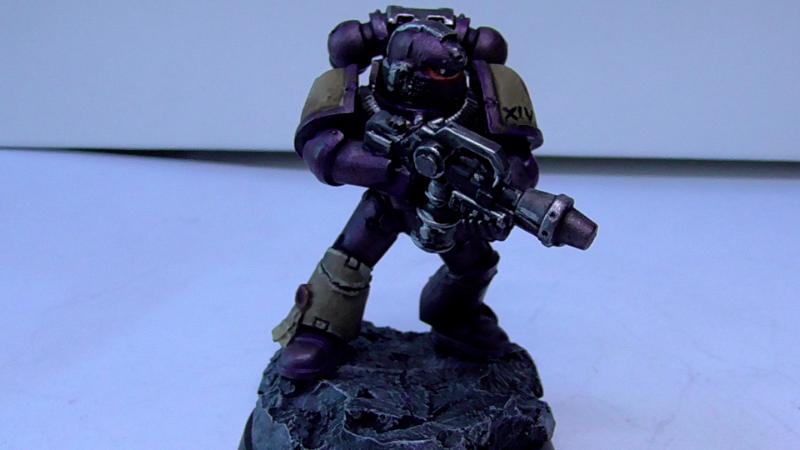 They are a dark, terrifying Legion. Barely human at all. They view honour and bravery and kindness as diseases, to be excised from themselves and exploited in others. And they will stop at nothing to get what they want. –Diary entry of [REDACTED], Remembrancer attached to the 412th Expeditionary Fleet
Numeration: XIVth Legion

Primogenitor: Azus Bahmut
Allegiance: Fedelitas Scindere

Cognomen (Prior): Sightless Fourteenth.
Observed Strategic Tendencies: Stealth Operations, Guerrilla Warfare, Terror Tactics, Use of Chemical Weaponry

Noteworthy Domains: Dhul'Hasa and its orbiting space stations.
The Emperor's Fourteenth were often known as an honourless Legion. Of all that was whispered of them, that much, at least, was true. Operating from the shadows, striking only where they knew they could win, and fleeing before the enemy had a chance to strike back, the Dune Serpents' way of war was described by their Primarch as 'practical and practical alone, for war's purpose is to yield results no matter the means'.
If others had viewed the Fourteenth Legion as unpleasant and without boundaries during the Great Crusade, the Icarion Insurrection would escalate these views tenfold. The Legion splintered after news of the Stormlord's betrayal, with nearing 40% of the Serpents casting off their Imperial colours and joining forces with the Insurrectionists, or simply making their own way in a galaxy of war. Their Primarch, however, stayed loyal to the Imperium, though whether out of respect for the Emperor or simply a need to survive is to this day murky. The Dune Serpents exemplify the belief of some that, to wage war against monsters, one must become a monster oneself.
FLUFF CHAPTER
AZUS BAHMUT, PRIMARCH OF THE DUNE SERPENTS
DJINN STEALTH SQUAD
DURSK RASSAN HEAVY ASSAULT SQUAD
KALHU NACHASH, ARCH-CAPTAIN OF THE DURSK RASSAN
ZULFIQ FAL'UAK, SHAMSHIR PRIMUS
to be completed
SHAMSHIR RAIDERS
to be completed
VENERABLE JON LAWRENCE, LEGION MASTER OF THE DUNE SERPENTS
to be completed
AL'LARRAMAD OUTRIDERS
to be completed
DHUL'HASAN DICTIONARY (for my benefit as much as anyone so I don't accidentally develop inconsistencies in my naming convention)
Spoiler
Edited by Lord Thørn, 28 November 2017 - 09:33 PM.