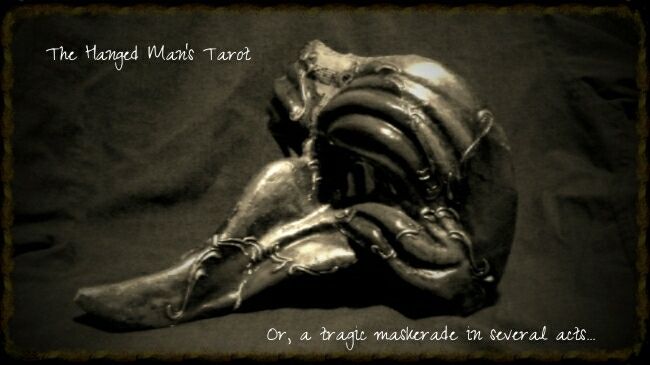 This is how it begins.

They hang the petty tarot-wytch at dawn, in the rain, as is custom in Haven. He is bound with rope blessed by the local Lector, his skull transfixed with the iron nail taken from the walls of the church that all know will hold his warp-borne powers at bay. The Constables take him to the Gallows-cart, that steam-and-chymikal walking edifice that serves as vehicle and punishing-post both, and he is hanged until the Lector and a local doctor of physik declare that both his body and soul are departed. The Constables continue their daily rounds, his body will adorn the Gallows-cart until dusk when it will be discarded into the dark waters of the canals of Haven. Such is the custom here.

A number of the faithful, overseen by a Constable, ensure that the wytch's possessions and abode are put to the torch. This is hard work in the constant rain that falls on Haven, but those who live here are accustomed to it. With thick tar and sticky naptha, they raise a smouldering flame and cleanse this small heresy. The cards used by the wytch to divine and translate his visions are burnt without further study, the hand-inked scratchings showing the Knave, Grotesque, Dancer, Key and others destroyed in seconds by guttering yellow flames.

This is unfortunate, as by the time the laying of this field is known to scryers with enough puissance and import to raise sufficient warnings, it is already far too late. But then, a great many things that occur in Haven are unfortunate. Such is the custom in the Drowning City.

This is how it begins, in the smallest heresies. And soon the first of our players will make himself known...