The Red Sorcerers of Prospero: Shaping the XV Legion
Legionnaire Inek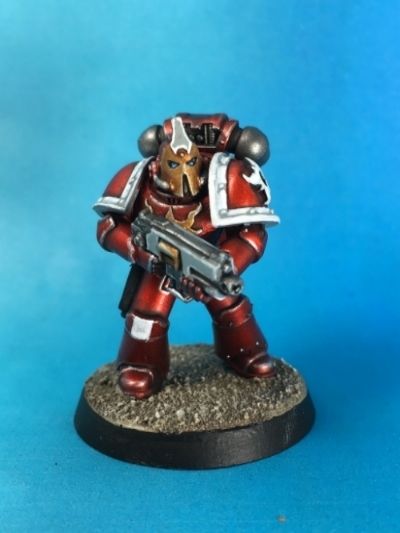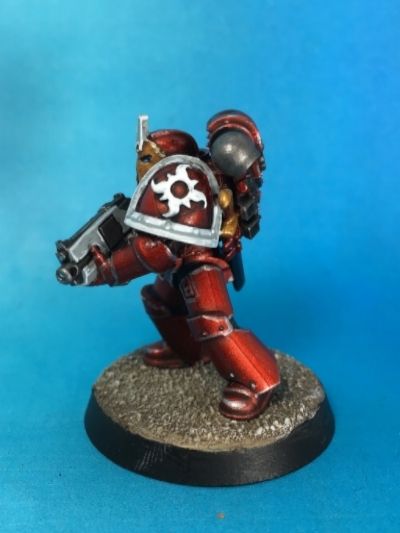 Legionnaire Ansu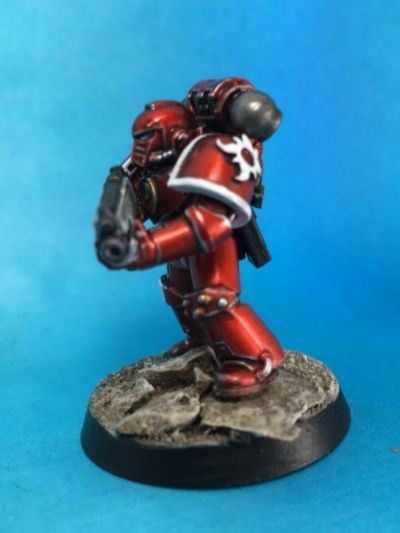 Legionnaire Marek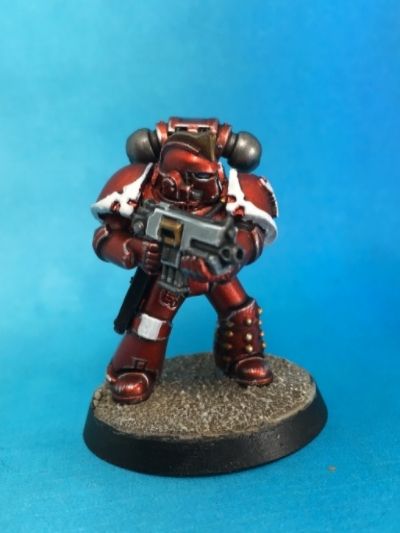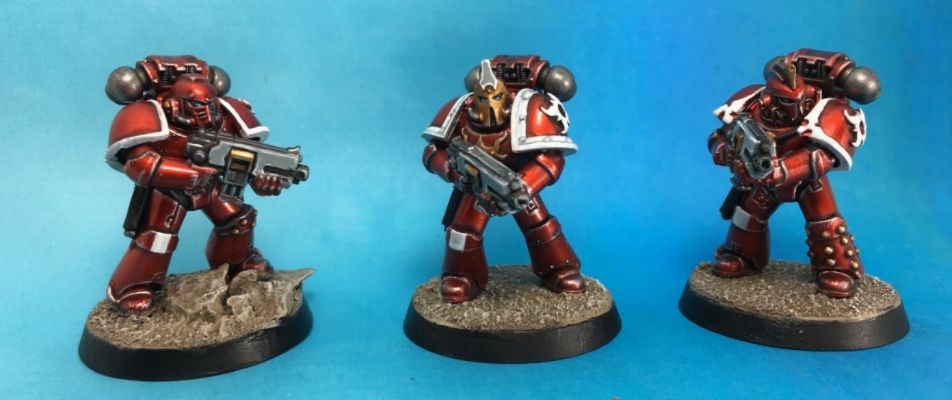 ++++++ Metallic Red Recipe ++++++++
Black undercoat,
follow by a thinned airbrush coat of Ironhand Steel (leadbelcher would work too, but it's slightly darker so I opted for the FW Iron hands Steel. leaving the lower half of armor plates darker. Bestway I can describe this is airbrushing from just ever so slightly above the model. This gives the Silver a natural shading on the lower armor pieces and in the recesses.
I followed this up with a Zenithal highlighting of the upper armor plates and head/backpack by airbrushing Runefang Steel. Pay careful attention to getting an even coat on the head, backpack and shoulder pads.
With the base metallic finished; I did three thinned airbrush coats of Angron Clear red, followed with a brief spurt of Tamiya Clear red to darken it a bit. The clear red takes a while to dry so it's best to do large groups at once. Tamiya Clear red could also work, but is again slightlly darker than Angron, while agron has a mild orangish tint to it which i like for a vibrant red.
Next wash the recesses carefully with Nuln Oil, try hard not to get any on red armor. If you do an easy fix i to go back over that spill with brushed on Angron Clear.
Finish the red by Weathering/edge highlighting Runefange steel.
---
I Had previously done a few XV test models with a nice pastel scheme but with the advent of the FW upgrades, and the metallic paint scheme I decided to take the plunge. This is the Beginning of a 2000 point army which I plan to have complete by october of this year, when I believe Inferno and the Thousand Sons rules will be released.
As always, comments are welcome!
Edited by Athrawes, 09 April 2016 - 03:25 AM.