I have always liked the idea of a Celestial Lions force, from the time of reading the War for Armageddon campaign page on them back in the day, they, along with the Exorcists were the two standouts of that campaign to me. The idea of a chapter being forced to rebuild after betrayal from the Imperium (yes technically the Inquisition, but still) and not breaking, nor turning renegade is a powerful one, one that I have always wanted to explore with a Lions force.
Next bit is some brainstorming towards that end, and theres a mostly painted guy down at the bottom. Cheers for looking Brothers.
First test mini is about 90% done, but I wanted to get pics up as I'm pretty happy with him. I need to finish the freehand of the army badge on his left greave. I figure all my Vets will carry that somewhere. I also need to sort a purity seal or something on the left wrist to cover up the ugly mess that resulted in my shipping up that arm. I've also sorted a much better way of handling the jump pack harness for the rest of his squad. I'm hoping to crank through the rest of them by the end of the weekend.
Also still deciding whether or not I want to order some scenic bases or not so I'm holding off on finishing that part so far.
Veteran Sergeant Dembe Zuma, Celestial Lions Chapter, Survivor: Third War for Armageddon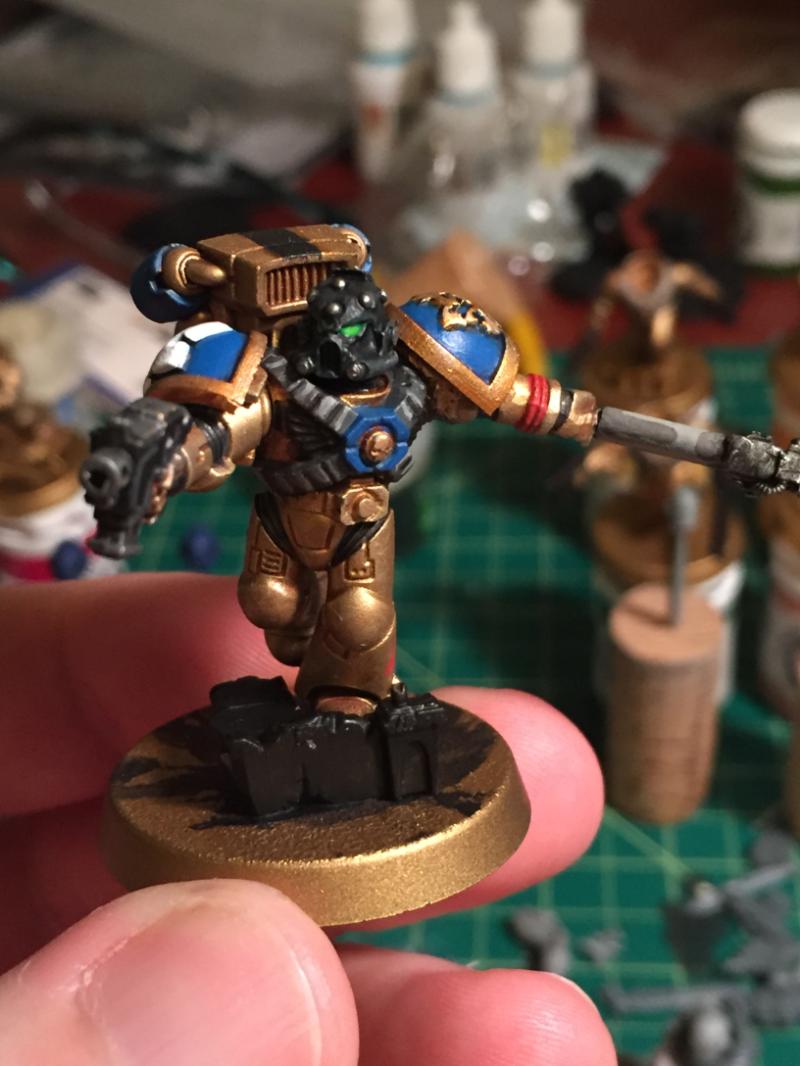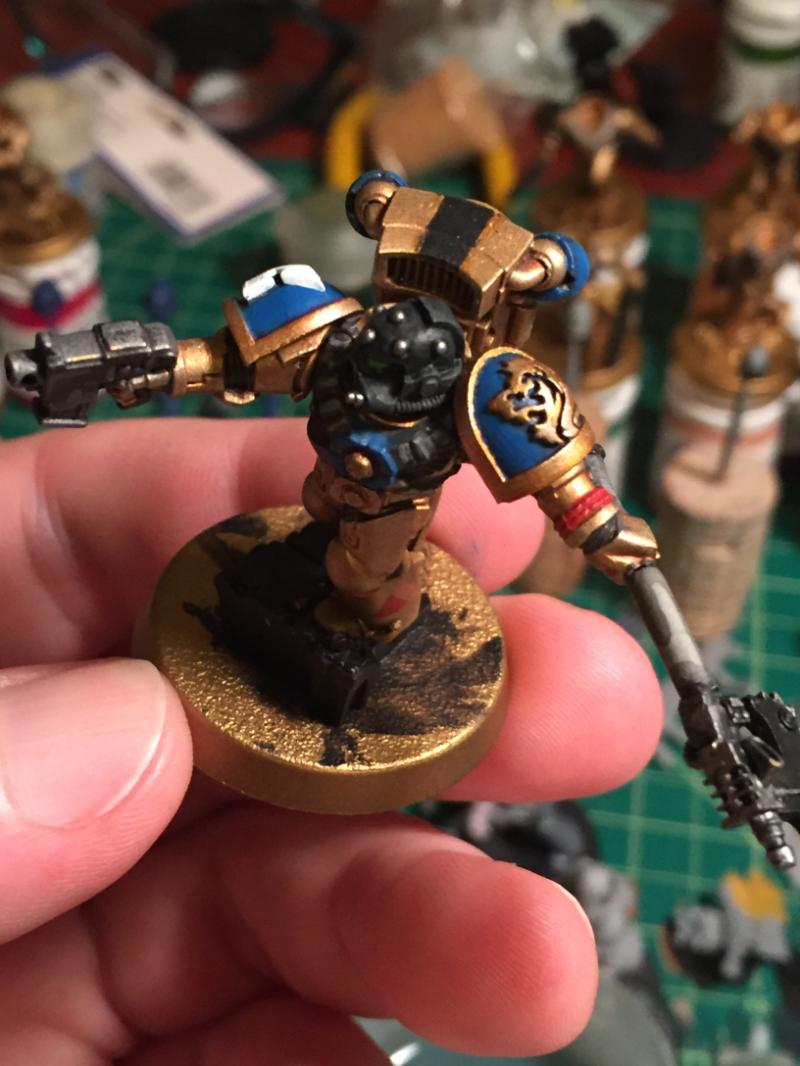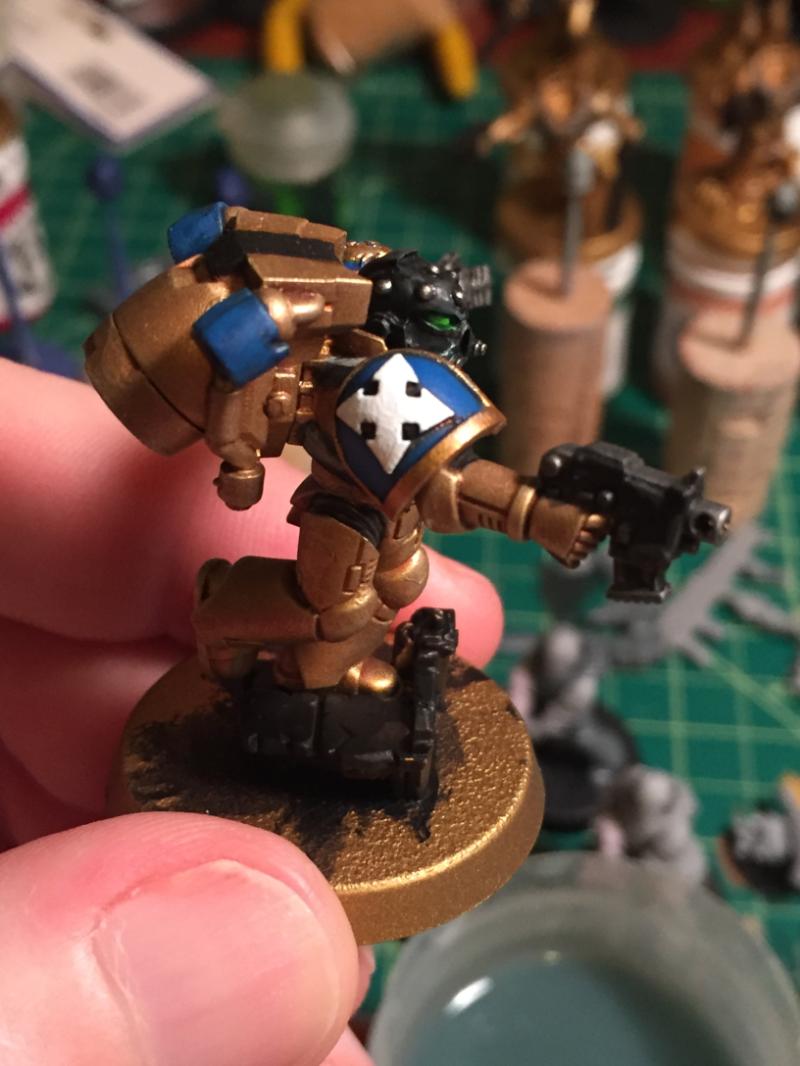 Edited by CaptainStabby, 11 February 2016 - 05:53 AM.