"I received the orders of my new posting immediately after the Triumph at Ullanor. We were all still heady with the excitement of the grand spectacle of it all, the grandeur of the parades, and the awe at witnessing the might of the Emperor and His sons, and my associates and I dreamt of the glorious expeditions we would embark upon, banding fantasies of our deployments between ourselves. I must attest to my dismay when I read the roster. The 189th. Explorator Fleet, headed by an unknown Rogue Trader, barely numbering two dozen craft, counting escorts, and a few hundred Astartes of the V. Legion. Still, it was a worthy deployment, and I prepared myself for the task ahead with all due haste."
Excerpt from the journals of Miriama Guelli, Documentarist of the 189th. Explorator Fleet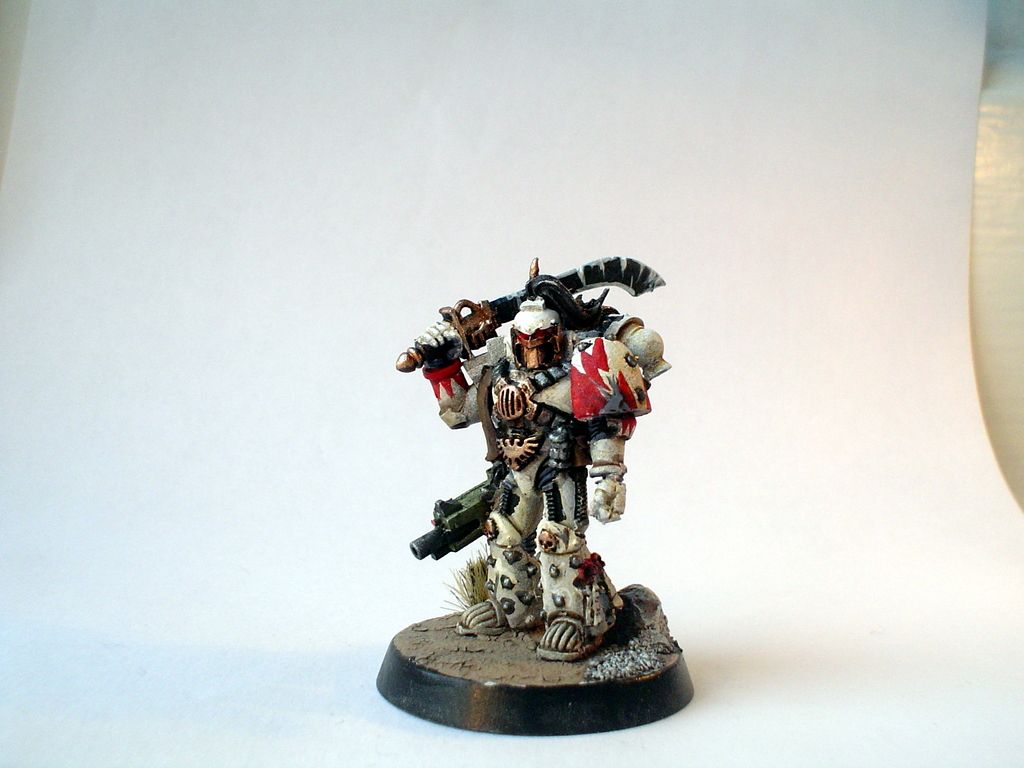 "Brother-Sergeant Batuhl was my first true contact with the White Scars. Although his Gothic was often strained, he did much to patiently introduce me and my fellow remembrancers to the ways of the V. Legion, and although his words were few, often deliberate and measured, he was prone to a singularly dry wit, especially on those rare occasions where we were allowed to join the Astartes on deployment"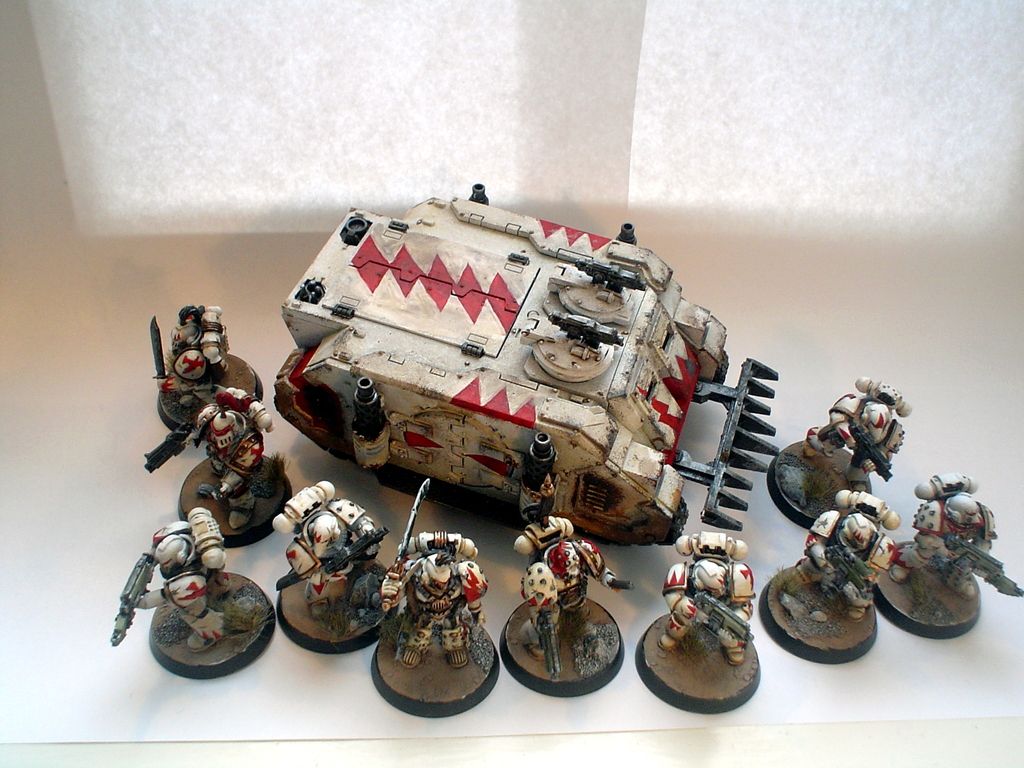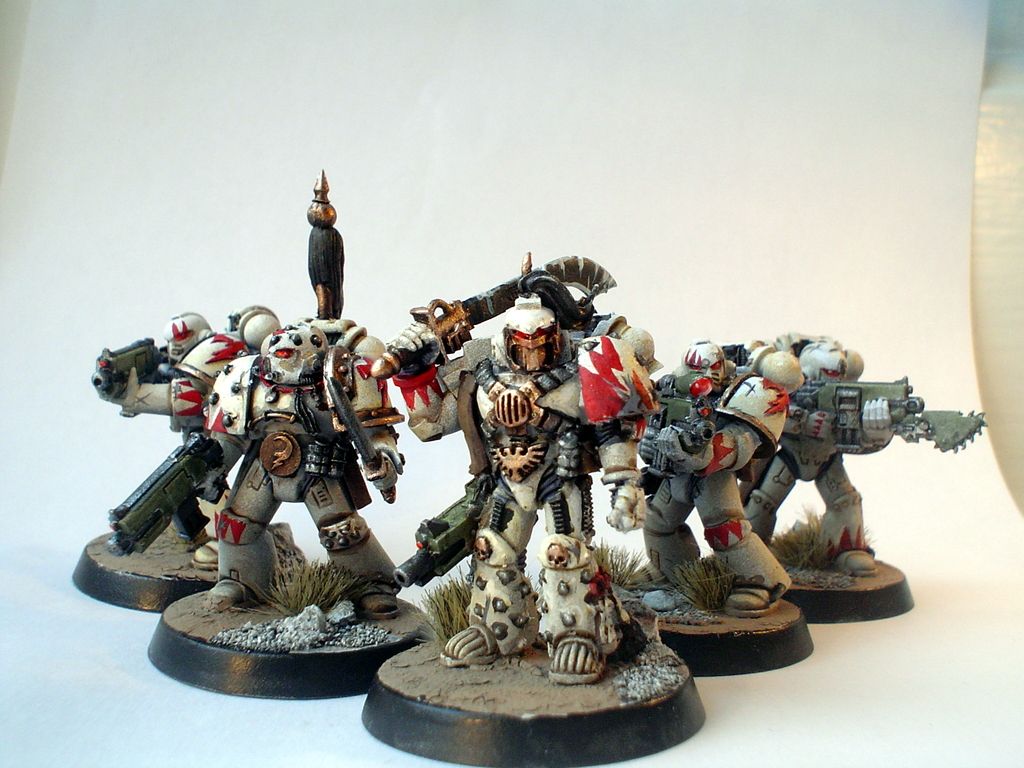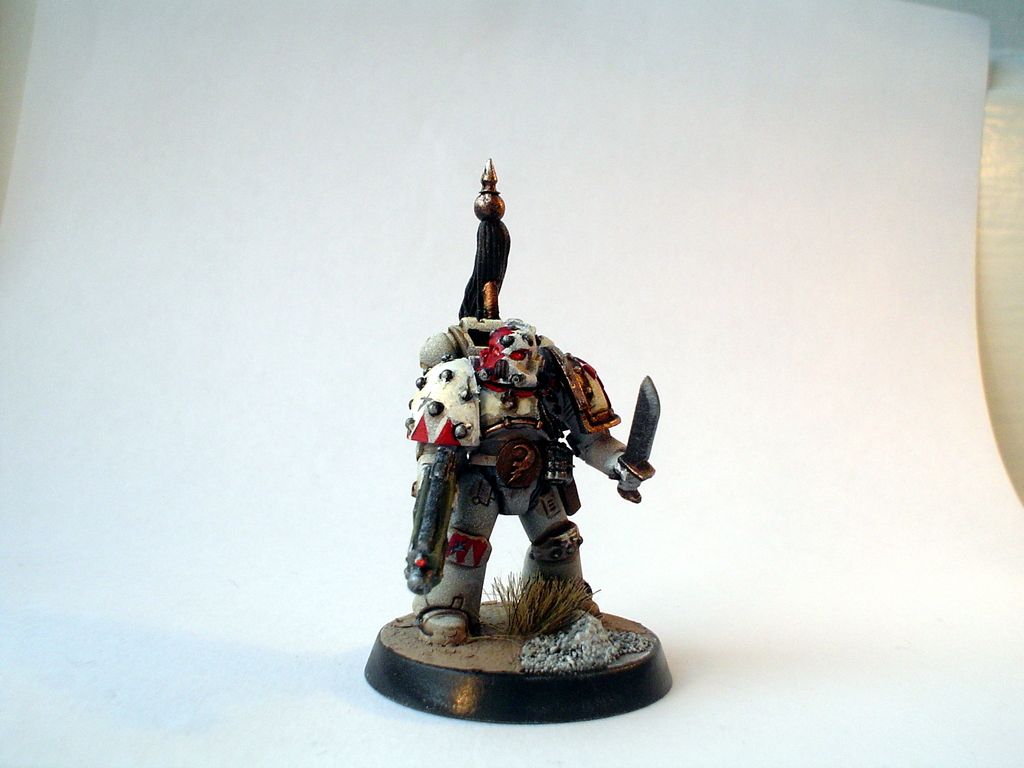 "The "Tug Arban", or Vexilia, of Batuhl's squad. Often, Chogorian designations was substituted for the usual High Gothic titles in more common usage"