Hi all. About a year ago I promised Dosjetka that I would post up some of my Howling Griffons "sooner, rather than later." Considering I'm only just getting to this now, I'd hate to think what "later" might mean...Anyway, now that I'm not commuting 20-25 hours a week for work I have a bit more time to put into the hobby and I thought I'd finally post up some of my Strike Force.
Captain Ernestas Ramirez, El Caballero de Mancora, Captain of the 4th Battle Company
My greenstuff work is still developing, hence the roughness of the torso. He also needs a bit more love on his paintjob.
Librarian Jozip Kanzen, non-Mancoran and the loose leash of Captain Ramirez
Tactical Squad Leon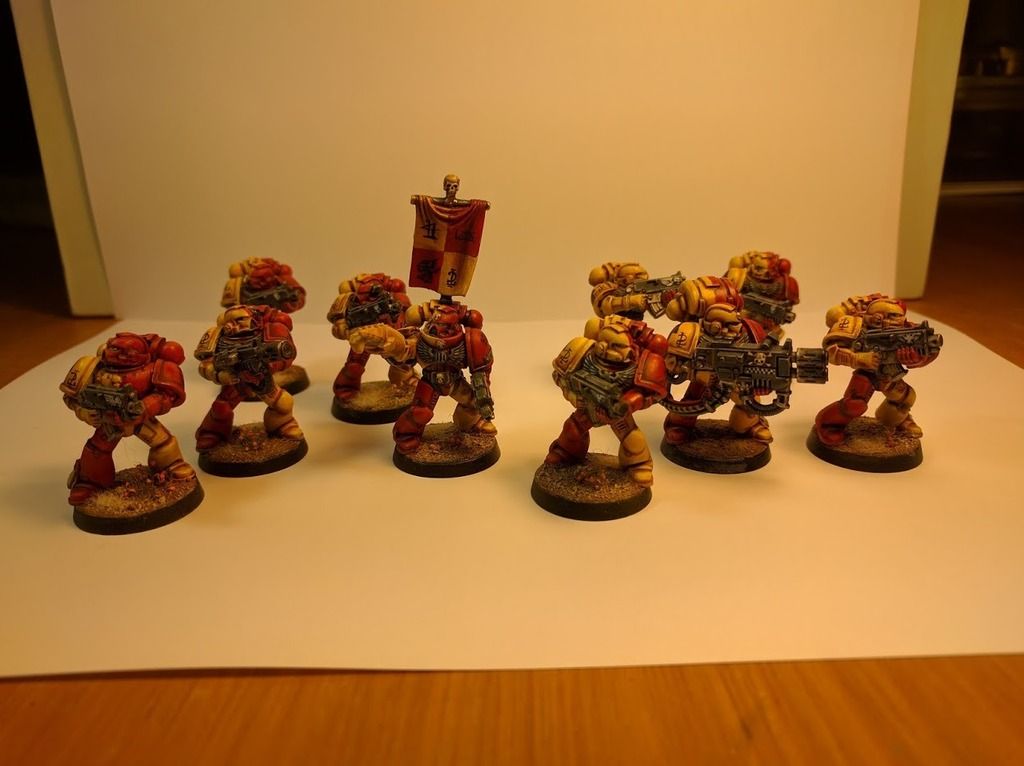 Scout Squad Pasquez
Terminator Assault Squad Vañero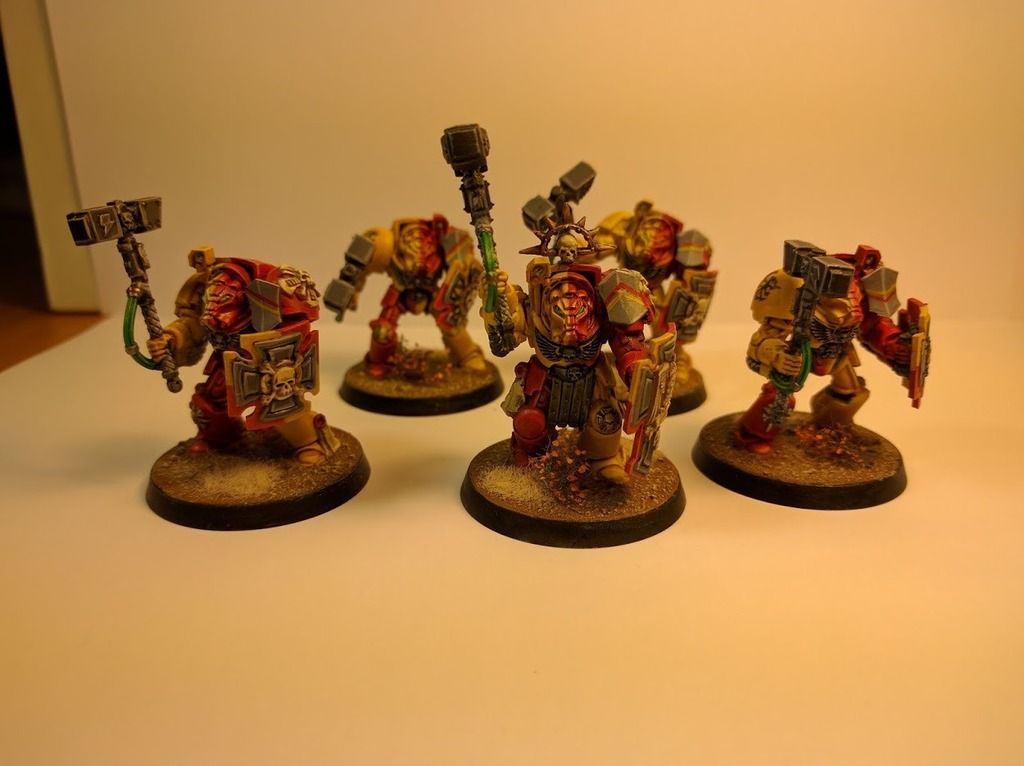 Most of my Griffons were painted in a bit of a rush about 7 years ago. In the lead up to Arcanacon down here in sunny Victoria I gave most of the force a bit of a touch-up, but they could all use a bit more. Currently on the desk is Stormraven Martillo de Guerra: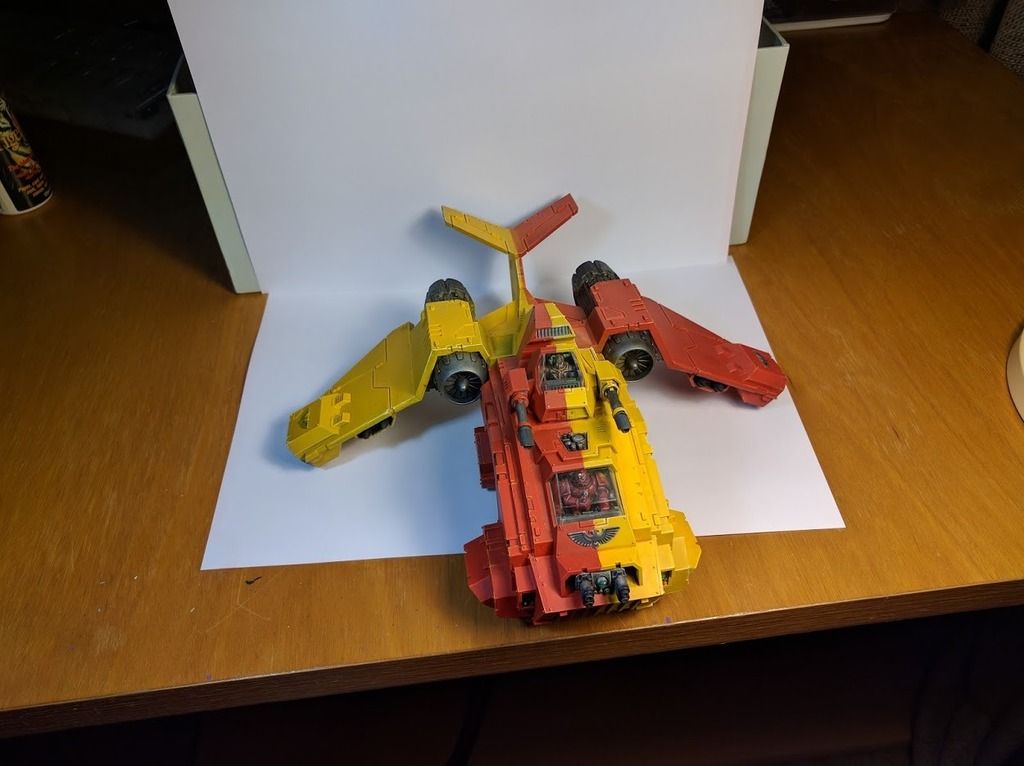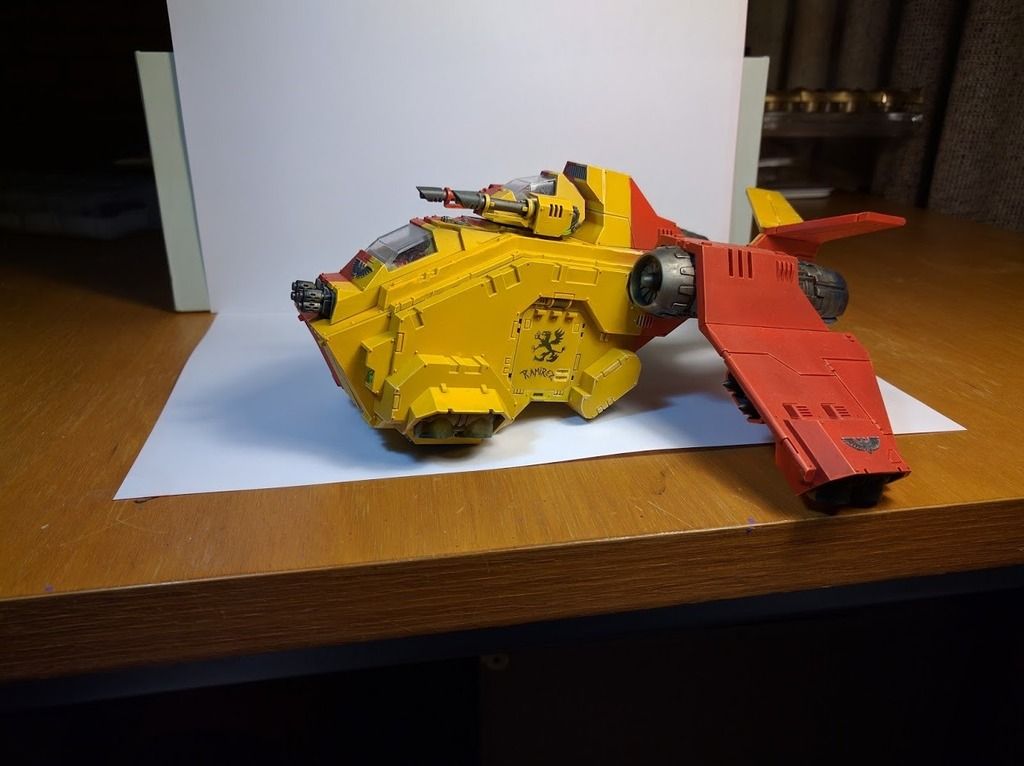 There's a lot more work to do on shading and highlighting and there's also a bit more freehand planned. I have also recently received a Techmarine that will be hitting the painting desk and with a bit of perserverance I'll be taking some proper WIP along the way.
Comments and criticism is most welcome. The photos have come out very sepia, so the colours are a little off, I think I might try and make use of the daylight next time.
Edited by Rojo, 21 May 2016 - 12:57 PM.