I've always liked the idea of collecting different chapters but not enough time nor money to do so. When the Deathwatch was created a few years ago, I created a 10 man squad using the metal parts that were available then. With the new plastic Deathwatch releases, I finally had the time, money and ability to create a Deathwatch Army.
I work on the rule of cool - I don't build to game, just for the love of converting, modelling and painting. Some of my models have illegal weapon load outs e.g. bolt pistols, but I can't see how the most ELITE Space Marines can not carry side arms!!. Whenever I see a useful Space Marine part on ebay or bitz sites I get it as you never know when you will need to use it!
I want to make veterans from as many different chapters as possible and am using this poster as a starting point (the ones with ticks are the chapter badges I've already made and put onto veterans):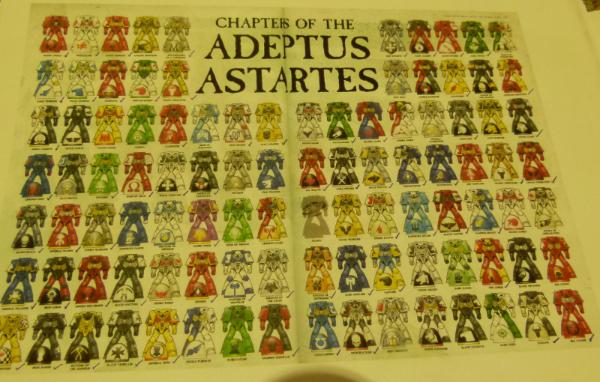 I'm trying to convert existing shoulder pads and bits and sometimes a bit of milliput to sculpt the different badges. I'll show you some later and explain where I got the parts as well.
So without further ado:
Silver Skulls Deathwatch Veteran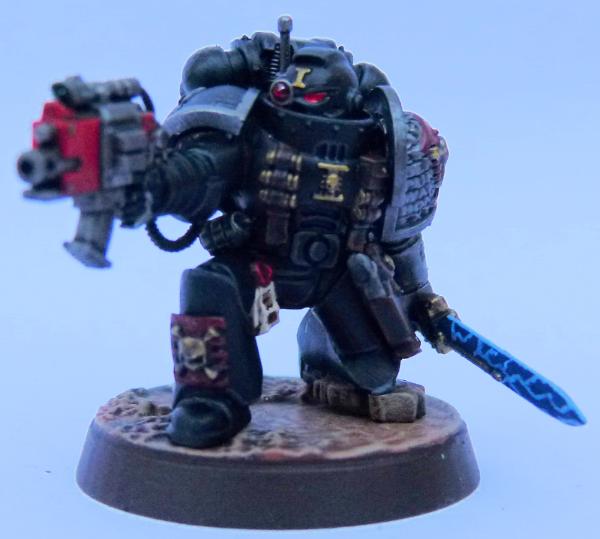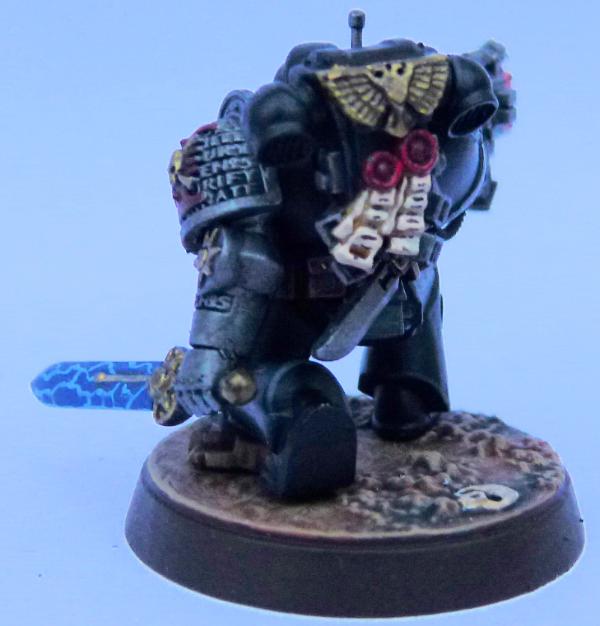 This trooper was made from the new Deathwatch Veteran Kit which has a fantastic amount of spare pieces to make loads more troopers when added to my bitz box. Rather than the usual standing pose, I went with a kneeling pose.
Blood Drinkers Deathwatch Veteran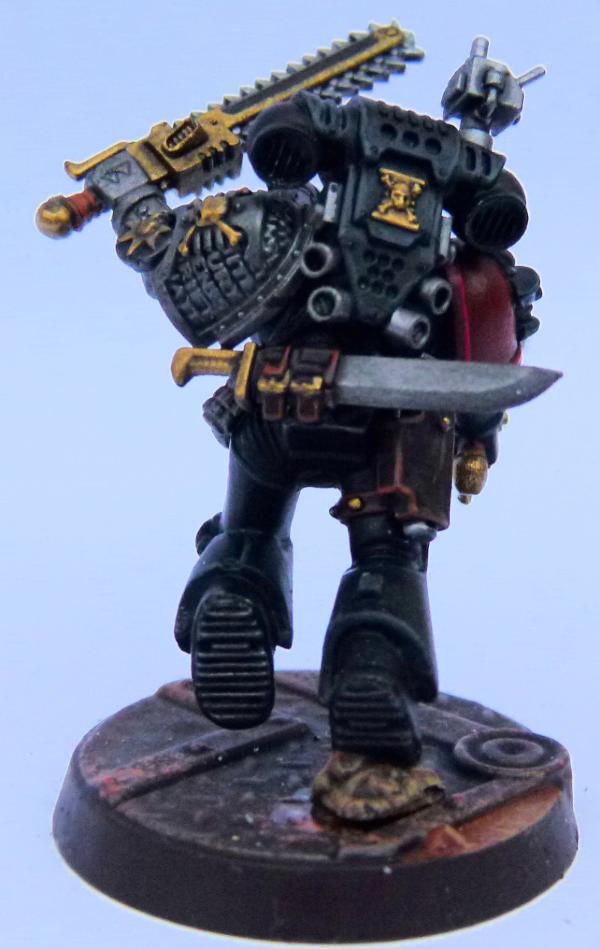 This Chapter Badge was easy to make. I used a Blood Angel Shoulder Pad and added a Blood Drop taken from another Blood Angel part.
Relictors Deathwatch Veteran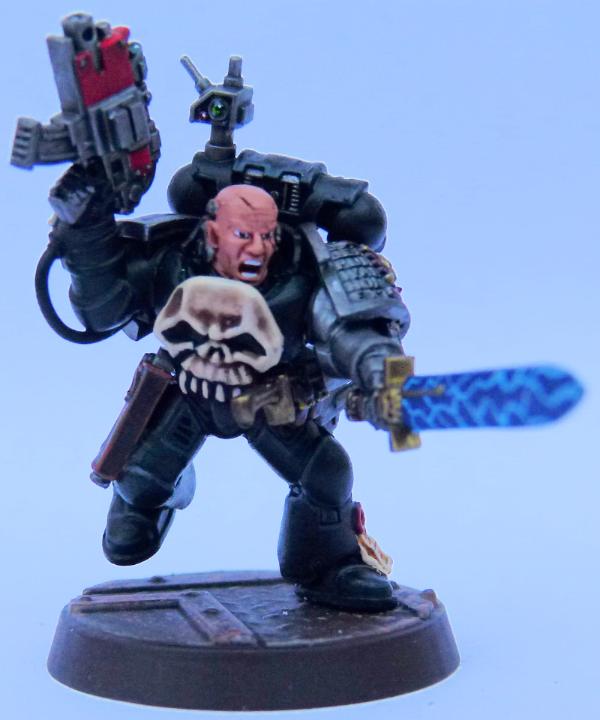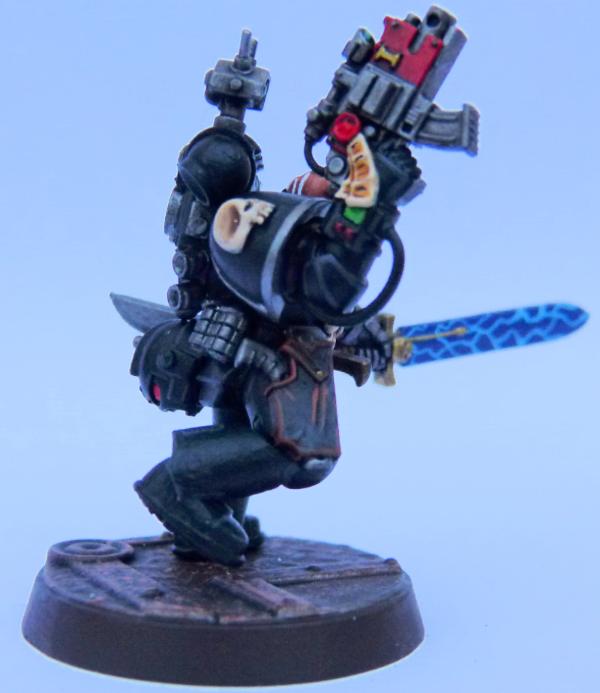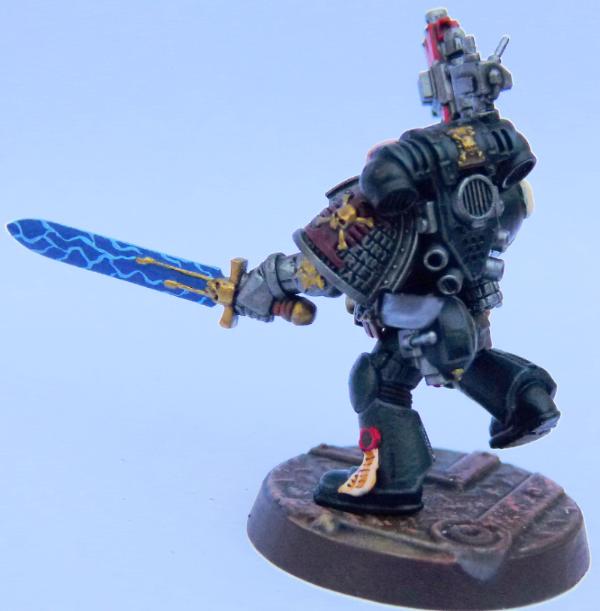 I used an old Warhammer Shield Skull for a chest piece and a skull from a Thunder hammer to make the Relictors' Chapter Badge.
Space Wolves Deathwatch Veteran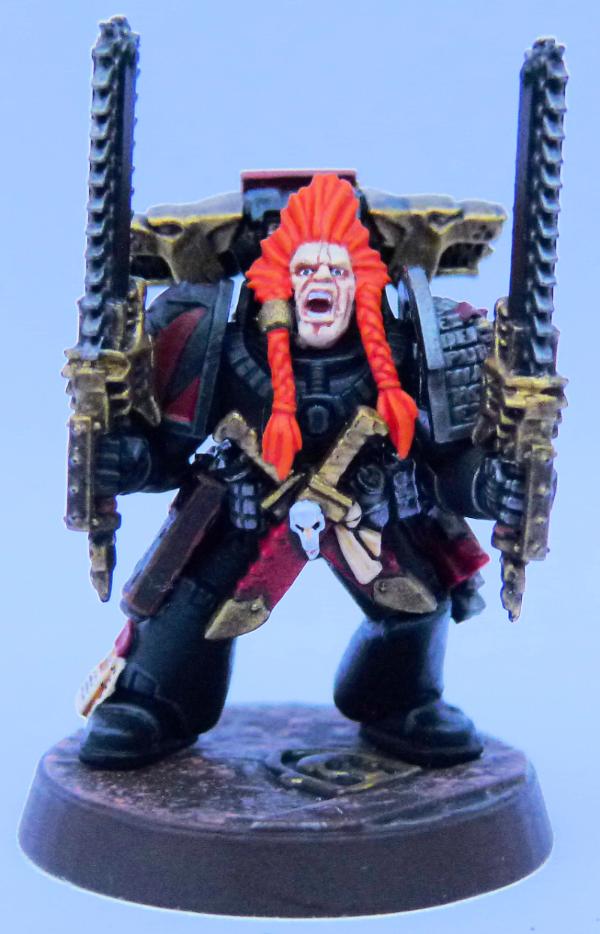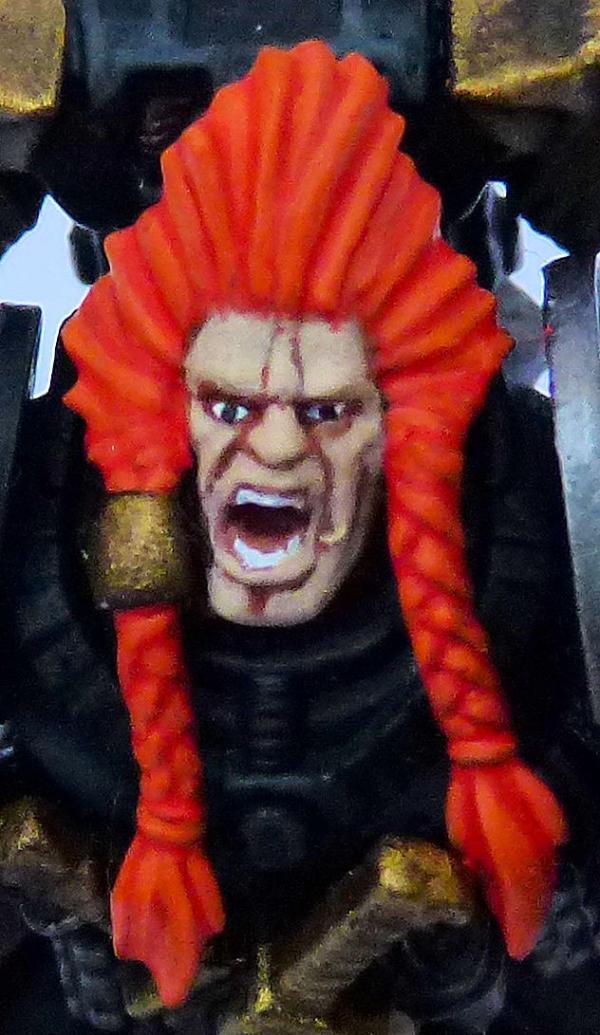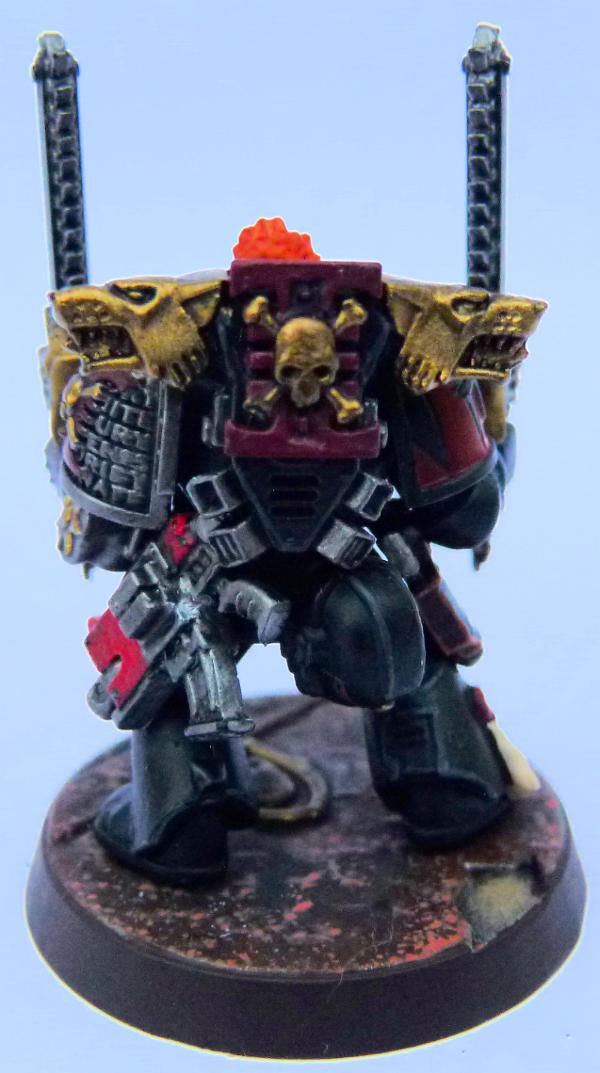 I really enjoyed making this veteran. I've never painted a face and hairstyle like it before and it was far easier than I thought it would be.
Iron Hands Deathwatch Veteran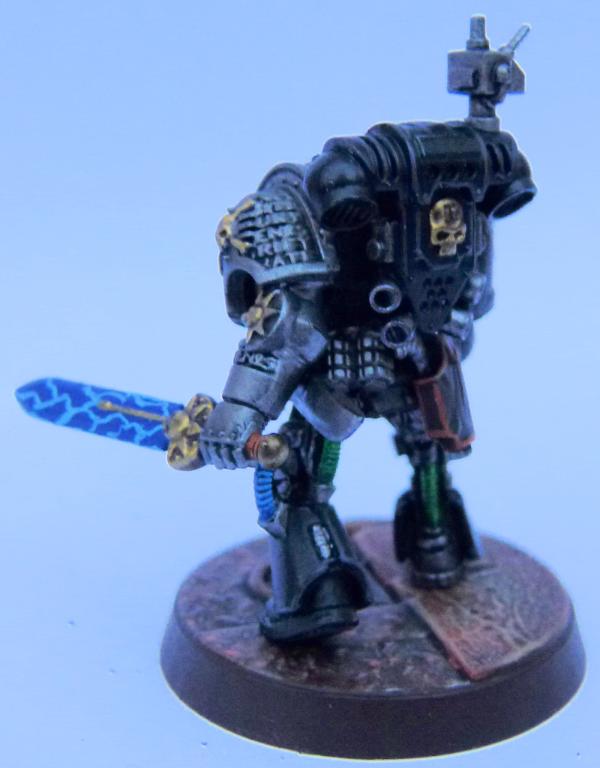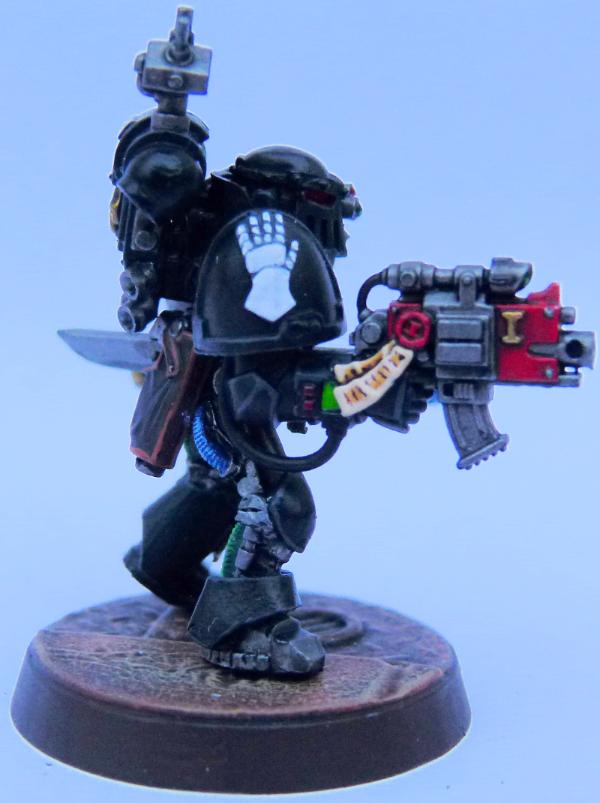 I had purchased the Iron Hands robotic legs years ago and had used it on another model. When I was creating my Iron Hands veteran, I canabalised the part and added a FW Iron Hands Torso and Helmet to really emphasise which Chapter the veteran comes from!
I've completed 32 Deathwatch veterans so far and will add more to this thread in the near future.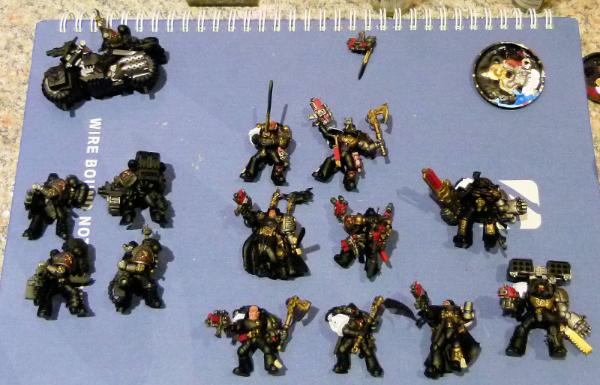 Here's the next batch of marines on my painting bench. I paint a lot of marines at the same time. I paint the same colours on each marine before moving onto the next colour/process. It's time consuming BUT when I finish, I have a lot finished at the same time.
In case anyone is interested here's my painting order:
1) Black spray base coat.
2) Paint all areas I want to paint red with a white undercoat. Then paint the areas red.
3) Paint the areas I want silver with a black undercoat. Then paint the areas silver.
4) Paint all the gold bits.
5) Paint all the brown bits.
6) Use Nuln oil on all the red, brown, gold and silver areas.
7) Paint all the red, silver and gold over spills with black.
8) Edge highlight all the brown and black parts.
9) Paint chapter badge.
I'll post some more shots soon.
Regards Brother Morgan.