Khutugden looked at the chrono, noting that the pilot was cutting it very close indeed. Inside the red-lit interioer of the Assault Ram, the roar of the engines were loud enough to render unaided conversation impossible, but that was hardly an issue. His brethren knew what was expected, and idle chatter had never been something Khutugden would countenance. Suddenly the Ram shook and jumped, and the crackle of anti-air munitions added their voice to the warsong of rapidly approaching bloodshed. As the chrono-indicator rapidly dialled down, the Ram was shaken by the retros screaming into life, followed by the roar of the prow-mounted Magna-Melta. The interior lighting switched to green, and the forward hatches sprang open. Khutugden lead the charge into the wake of shrapnel from the frag assault launchers, seeing the ruined form of a heavy, tracked command vehicle ahead. A gaggle of warriors in the drab steel of the IVth. legion were moving from the wreck to intercept Khutugdens Arban, but before they managed to loosen a shot, streams of heavy bolter shells chewed through the legionnaires and the ground around them. One erupted in a cloud of superheated gas as the Jetbikers of Nakhu sped past, whooping and cheering. Khutugden joined their laughter, his Arban surging forward to bring red ruin to the remaining traitors.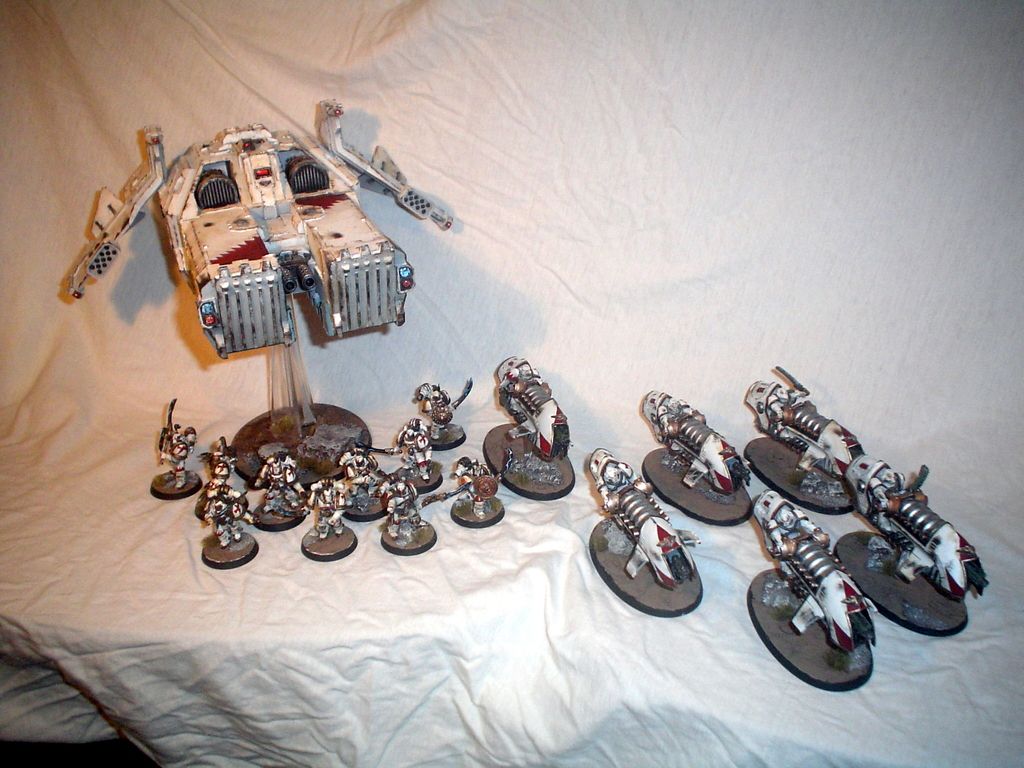 All of my pledge finished!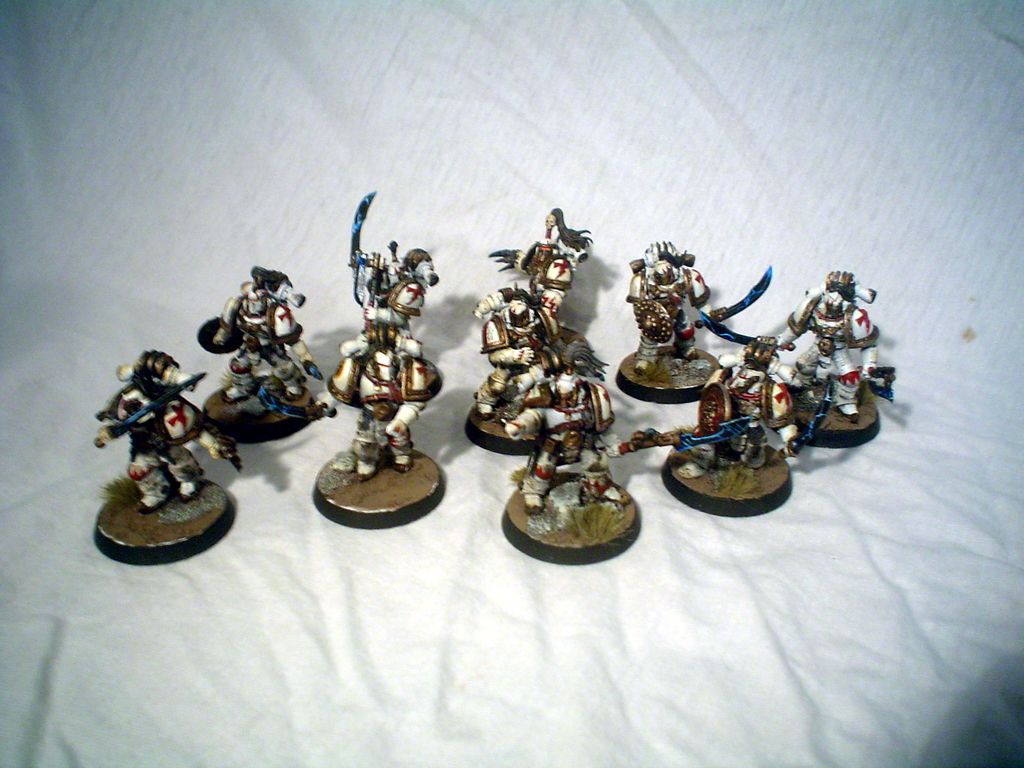 Ten finished Veterans, the two newest are the ones with axe and Scimitar.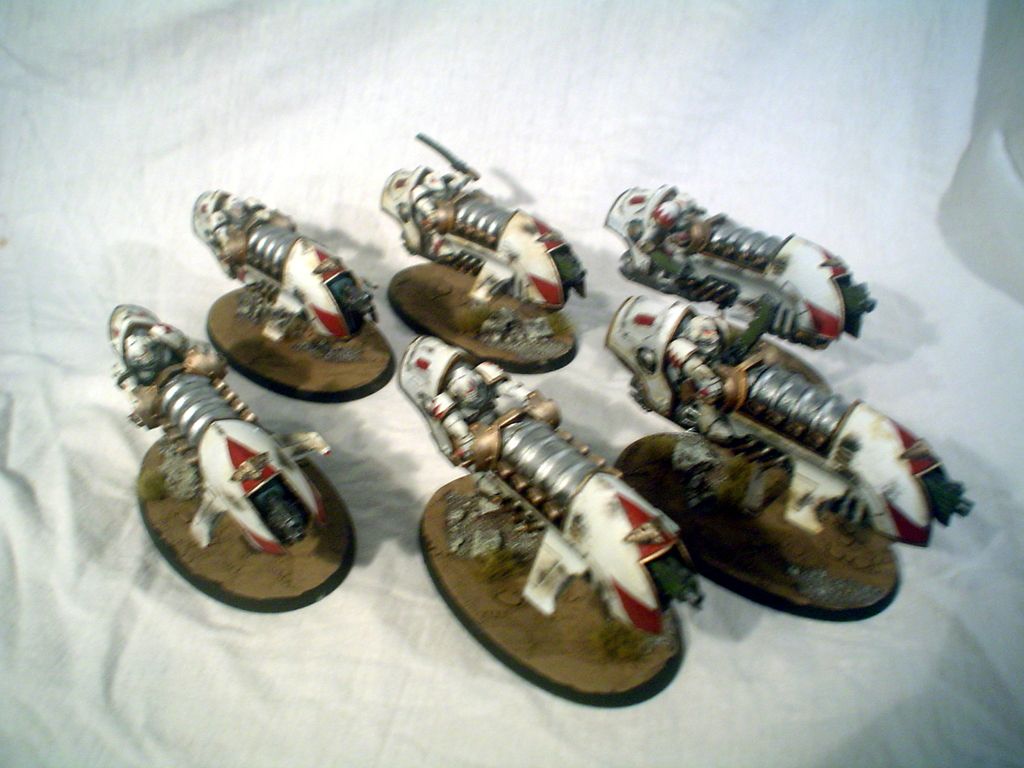 Jetbikers proved elusive, so excuses for the cruddy picture. Sarge has a Powerfist, and all guns are interchangeable. One rider is also magnetized at the waist so I can add a Jetbiking Stormseer or Primus Medicae when I run the unit as Skyslayers with full Melta, as that leaves them at 5 models max.




The Ram, now with base!