Some may have noticed that Honda and I have been gently ribbing each other about their imminent destruction. This will get updated randomly, and hopefully I'll have a fun battle report when all is said and done.
So the set up:
1 v 2 6000 points a side, played on an asymetrical 10x6 table (with a bit of an appendage)
Objectives include:
A radar/communications Facility
Flight Control Tower
Promethium Fueling and Storage
Command And Control Center
An Underground Relic Vault hidden inside a set of large ruins.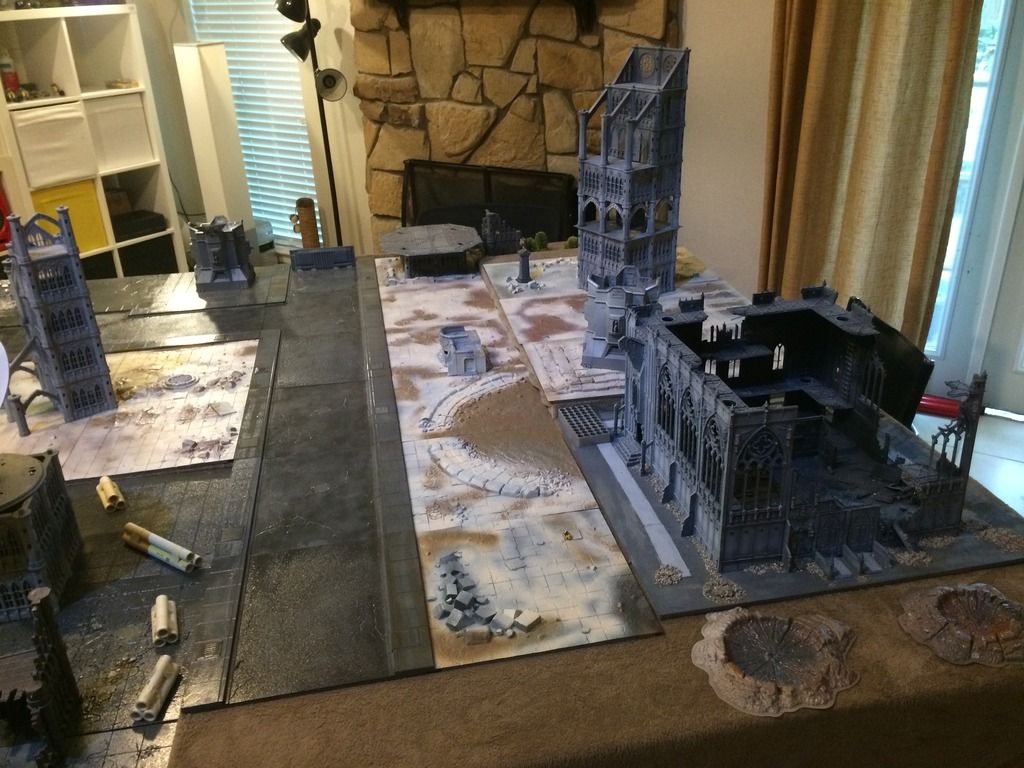 Stay Tuned!