I've decided to join in and share pictures of my Imperial Guard so far, and then new pictures as my army develops. I was pretty focused on this army for about 5 years, but then took a 5 year break from the hobby. But now I'm back!
The background/history for my army can be found here: http://www.bolterand...2017/?p=4706333
First, a pic of my army as it usually sits.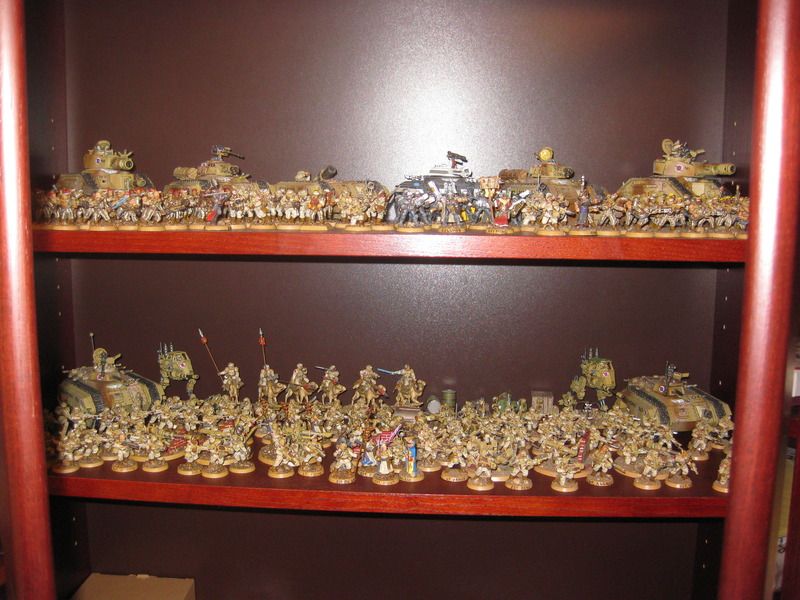 As I paint more, I'm going to have to negotiate with my wife for more shelf space.
Here it is all set up - all painted except the stuff at the back and about 30 miniatures.
Now, some close ups.
My company command squad: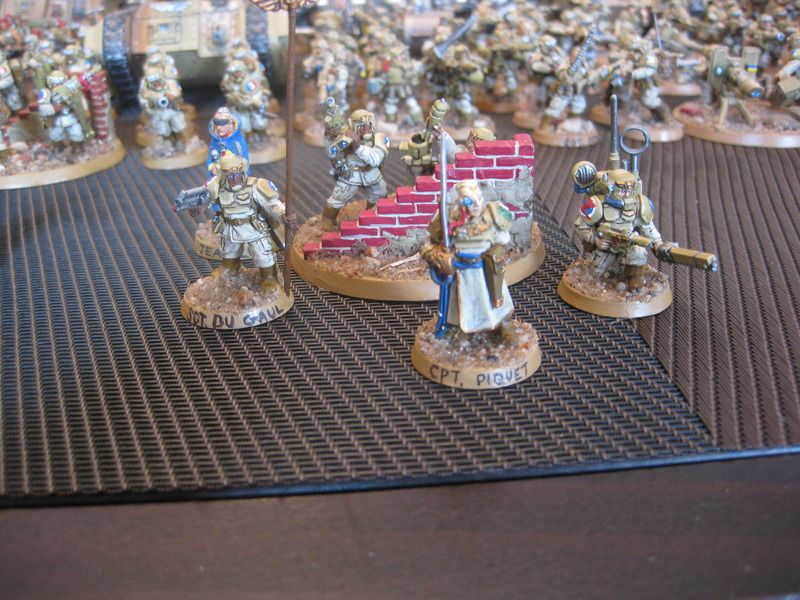 Some infantry through the sea of men:
My sentinels. Though not shown, they are swappable between the various weapon options.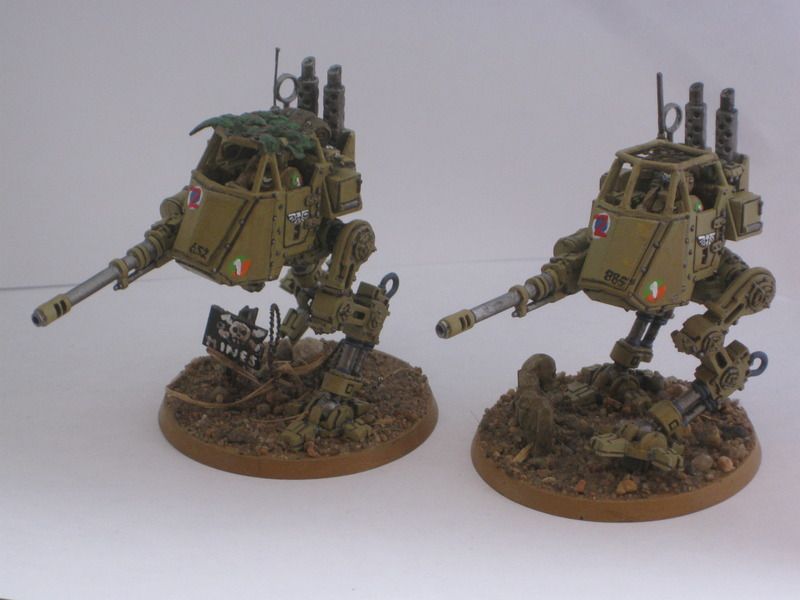 My rough riders:
Penal platoon command squad:
Penal platoon:
Penal platoon special weapons squad:
And some vehicles: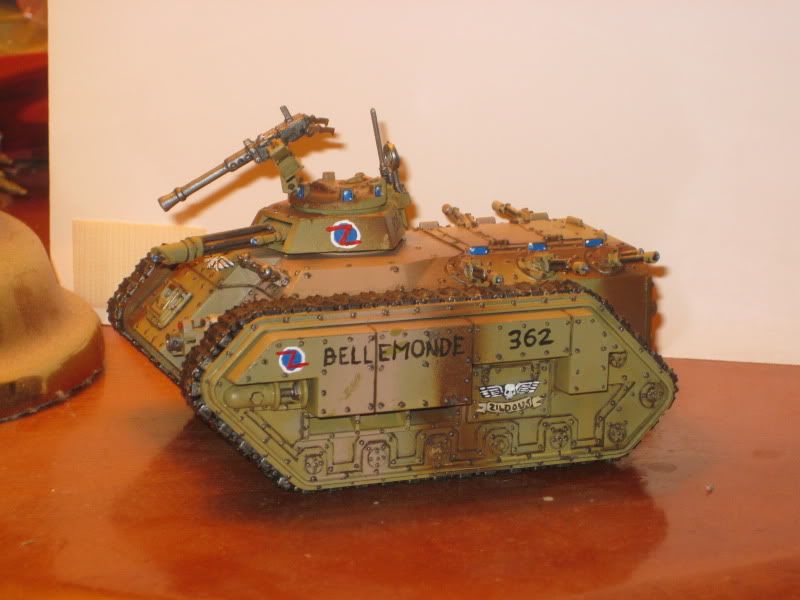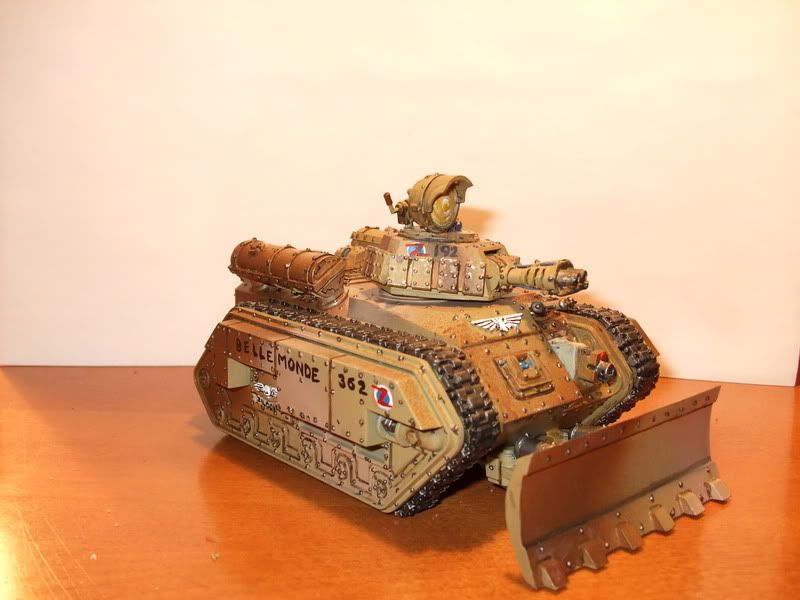 Hope you enjoyed! Let me know if there is anything you specifically want pictures of.
Expect some new stuff soon!
Inquisitor Psychologis Ruminahui
Edited by Dr_Ruminahui, 10 April 2017 - 03:49 PM.