So as it transpires I have more Tau stuff than I realised. I also enjoy Auxiliaries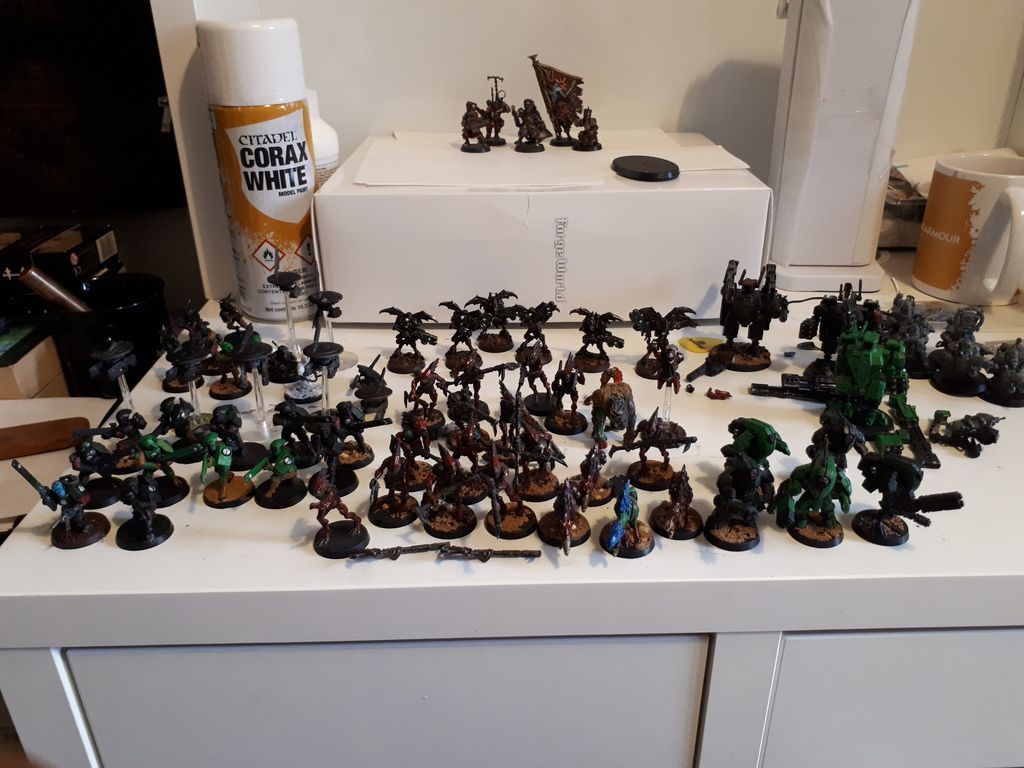 Pictured is:
A squad of fire warriors
A kroot carnivore squad with 4 hounds and a krootox
Some drones
3 old school broadside
5 stealth suits
Metal pathfinders with rail rifles
Metal vespid
Done by a more youthful self, I need to strip and repaint!!
Edited by helterskelter, 03 March 2018 - 11:05 PM.