Original Stories
http://www.belloflos...don-market.html
https://www.ft.com/c...5f-1ed63a2bd5d8 (you need to pay to sub to this sadly)
"Following on from the announcement made in October, Games Workshop Group PLC announces a half year trading update for the six months to 26 November 2017. Preliminary estimates indicate sales of c. £109 million in the first six months of 2017/18 and an operating profit of c. £38 million for the period.
Over the first half we have seen sales and profit growth in all channels in constant currency terms with the momentum continuing throughout period. These results are in line with expectations for the year ending 3 June 2018 although the Board is aware that it is still early in the 2017/18 financial year.
We expect to announce our half-yearly report for the six months to 26 November 2017 on 9 January 2018."
"The group's shares have soard 174.4 per cent since the end of last year, making Games Workshop by far the best-performing stock on the FTSE All-Share index, according to FactSet data."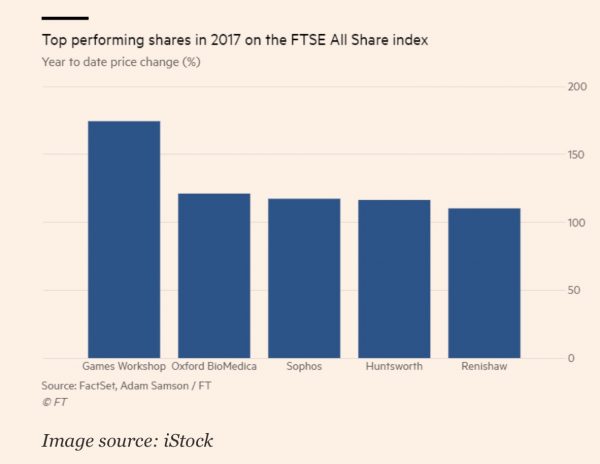 Edited by m0nolith, 06 December 2017 - 03:08 AM.