Greetings Battle Brothers,
Having more or less completed an army of Emperor's Children and Sons of Horus, I decided it was about time to have some loyalists! And what better loyalists than the stalwart sons of Dorn
I decided to theme the army around the siege of Terra. So all the bases of my IFs have white stone tiling to represent this. The color also contrasts nicely with the dirty yellow of my miniatures.
For the list, I tried to keep things thematic: a Leviathan made sense (secretly developed on Terra, so IFs should've been among the first to get one). This bad boy is magnetized and I gave him a mixed load-out in order to have flexibility gaming-wise and be an all-around threat. If I get a second one, I might specialize their load-outs, I don't know.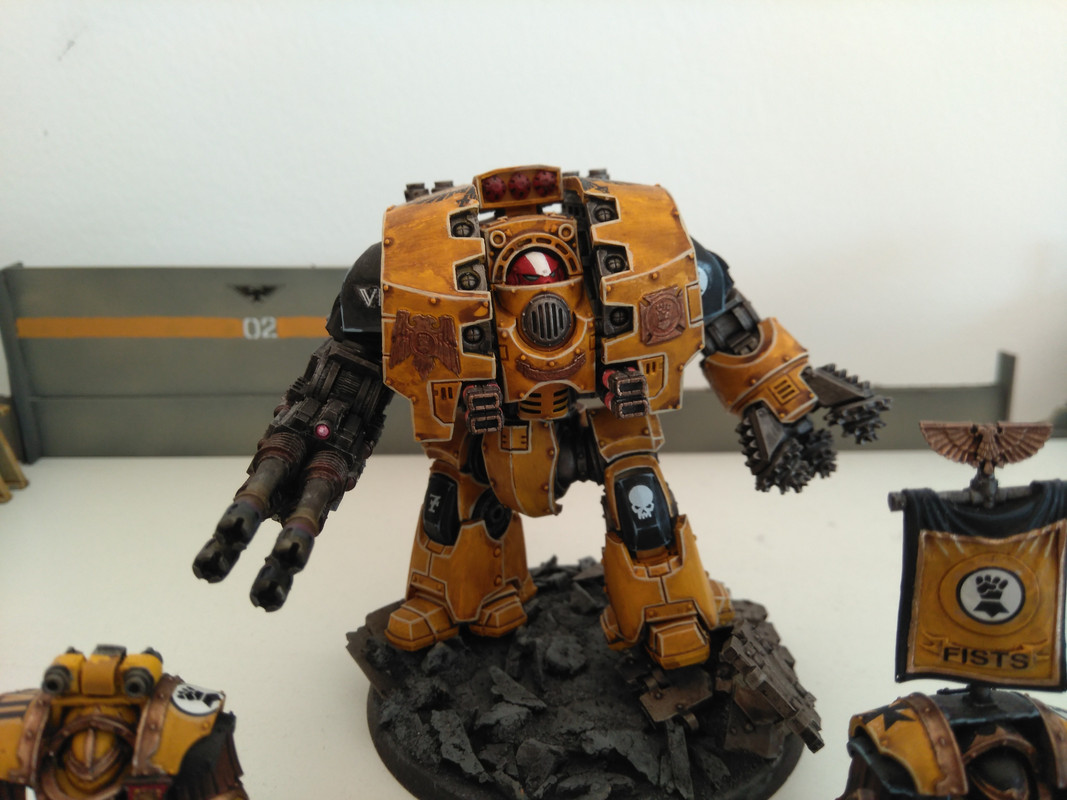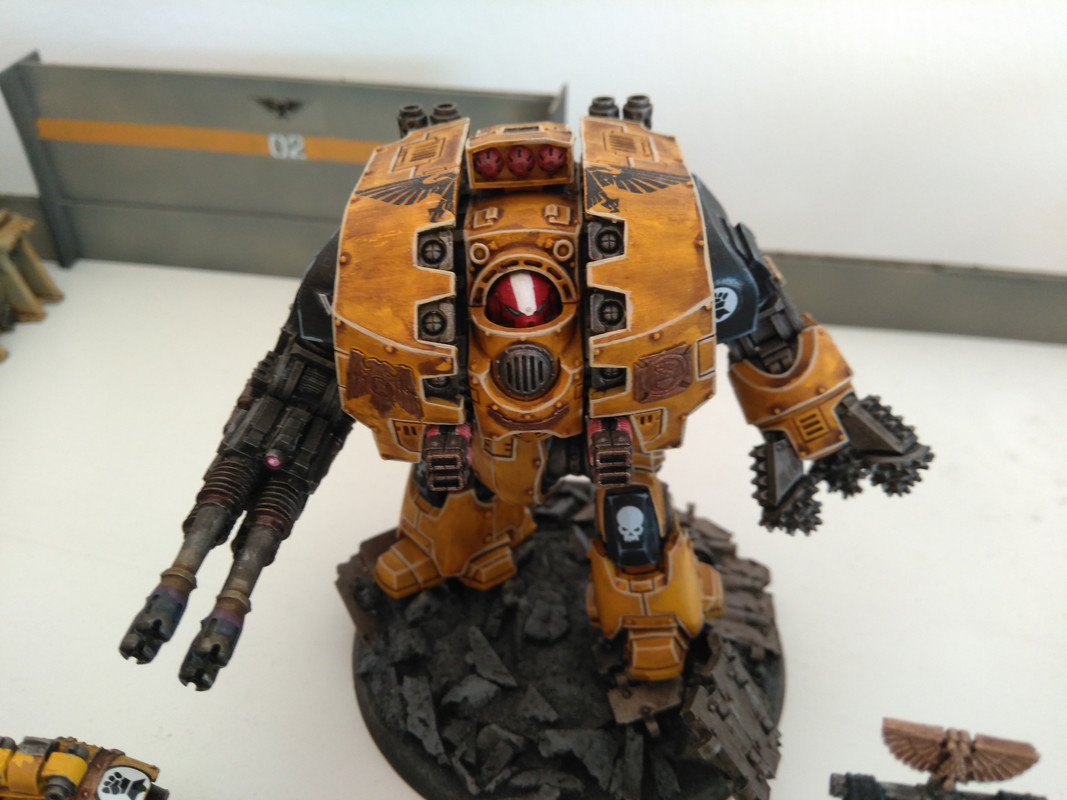 Then, the start of my Breachers. No explanation needed as to why a Fists list needs Breachers
It's WIP: The two guys without bases are waiting for their decals. These guys are Second Company (as denoted by their shield decals). Sergeant has fancy MkIII artificer plate on top of his MkIV legs and helmet. I hate mixing and matching armor marks but I didn't have the parts to fully deck him out in MkIII
For the helmets, I am going with what is shown in the Red Books. next 4 breachers will include the two special weapons. They will be magnetized of course, and I think I will initially give them meltaguns. If anyone has good feedback on using certain types of special weapons on Breachers, I'd be very interested in hearing about it.
Two squad of Cataphractii Terminators. I love 4++ and I think it makes sense fluff wise that Fists would prefer hulking slow Cataphractii's than the more agile Tartaros that I would imagine would fit right with Blood Angels or White Scars. It's all subjective of course, but this army is about MANNING THE WALLS OF TERRA and being defensive! I wanted one squad with Storm Shields (again, IFs and SHIELDS) and another with assault cannon, so that I would cover all of the Fists exclusive equipment!
These terminators belong to the Second Company (like the Breachers), as indicated by their knee pads. Their shoulderpads have the standard Fists insigna on the left and 7 legion number in roman numerals on the right. Combi-bolters and hammer are magnetized so they can be swapped out (I have two combi-meltas in there). I haven't highlighted these guys yet as I rushed their painting in order to have them ready for a game. I will get back to them in time. I put a standard on one of the guys, if I ever want to play them as a Command Squad. Just a bit more list flexibility with a very simple conversion.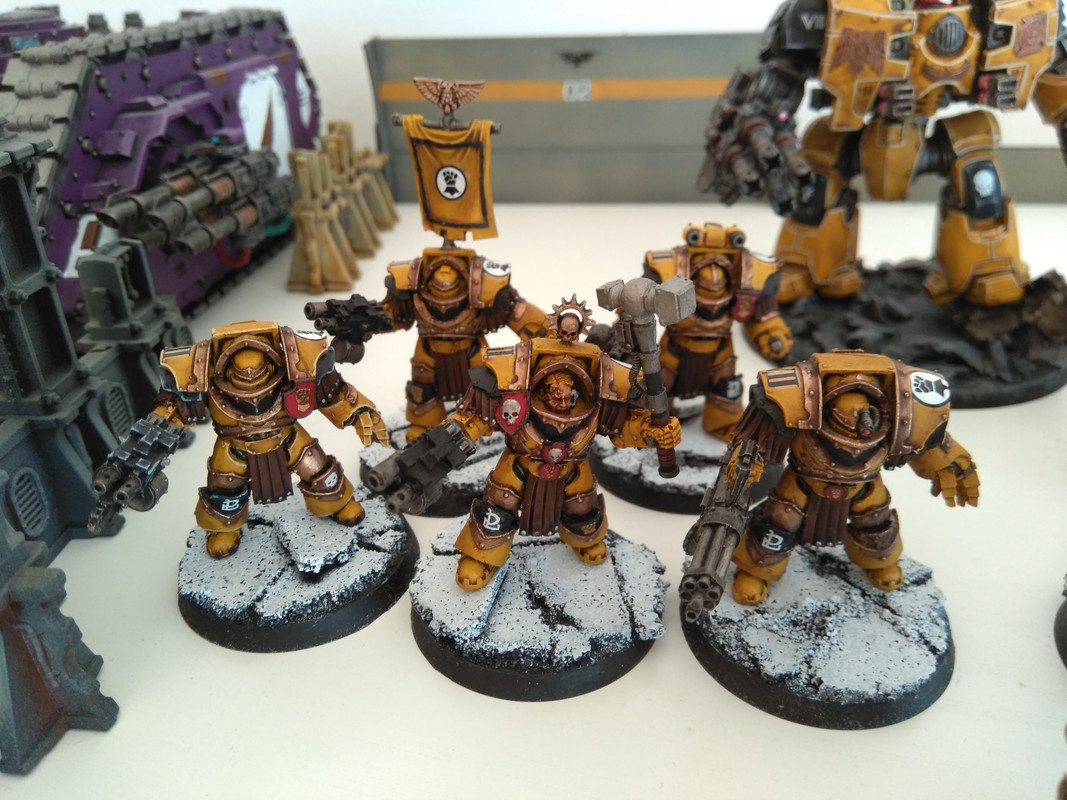 These terminators are black, to signal their belonging to the First Company. Sergeant and standard bearer have a Templar cross on their right pauldron to reflect their seniority, the others all have 7 in roman numerals, in order to tie them into the Fists legion despite their black livery. They also have a skull or a 7 on their knee-pads, again to denote veterancy and or belonging to the 7th. Swords and hammer are magnetized so can be swapped out with axes. I tried to give the squad some diversity, I'm not a fan of mono-weapon terminator squads. Like the other squad, I gave one guy a standard so that they can be played as a Command Squad if I ever wish to.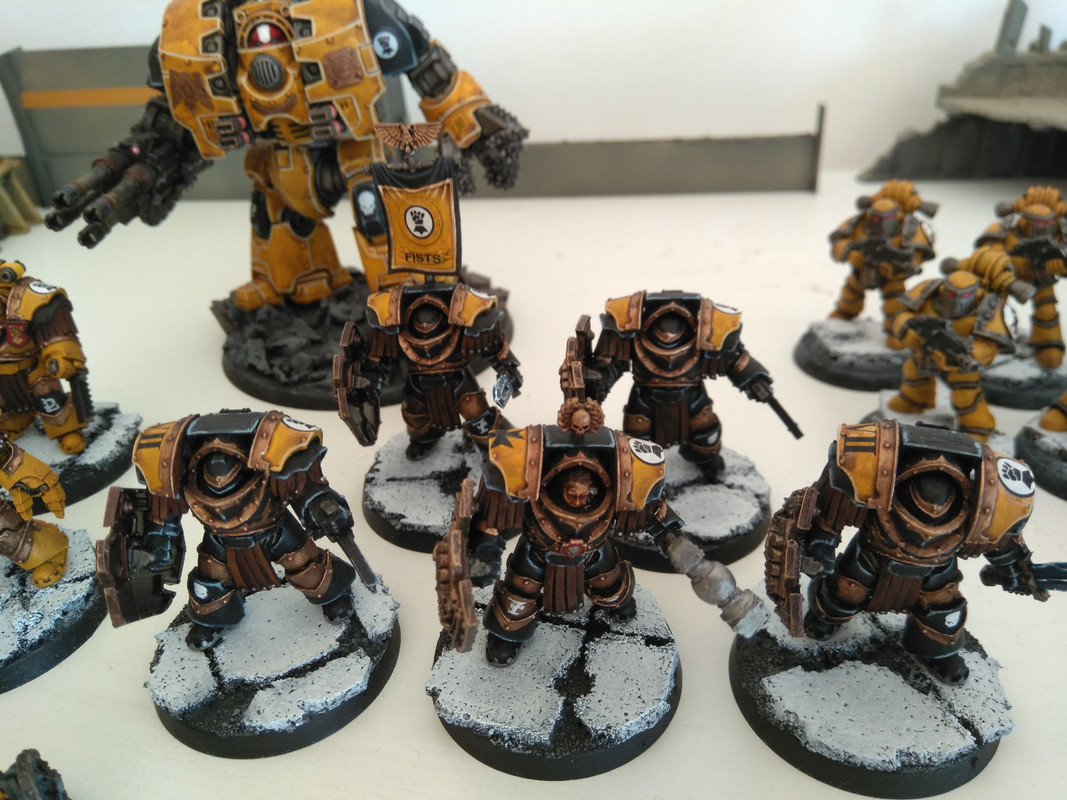 Bog standard Crusade era Centurion. This guy has the awesome Unification honors pauldron. I have yet to come up with a fluff background for this guy. I will probably make him belong to the Second Company, since I have that going on already and use him for games without named characters but as to who exactly he is, remains a mystery. I'm open to suggestions of cool fluff backstories. Needs highlighting, I know...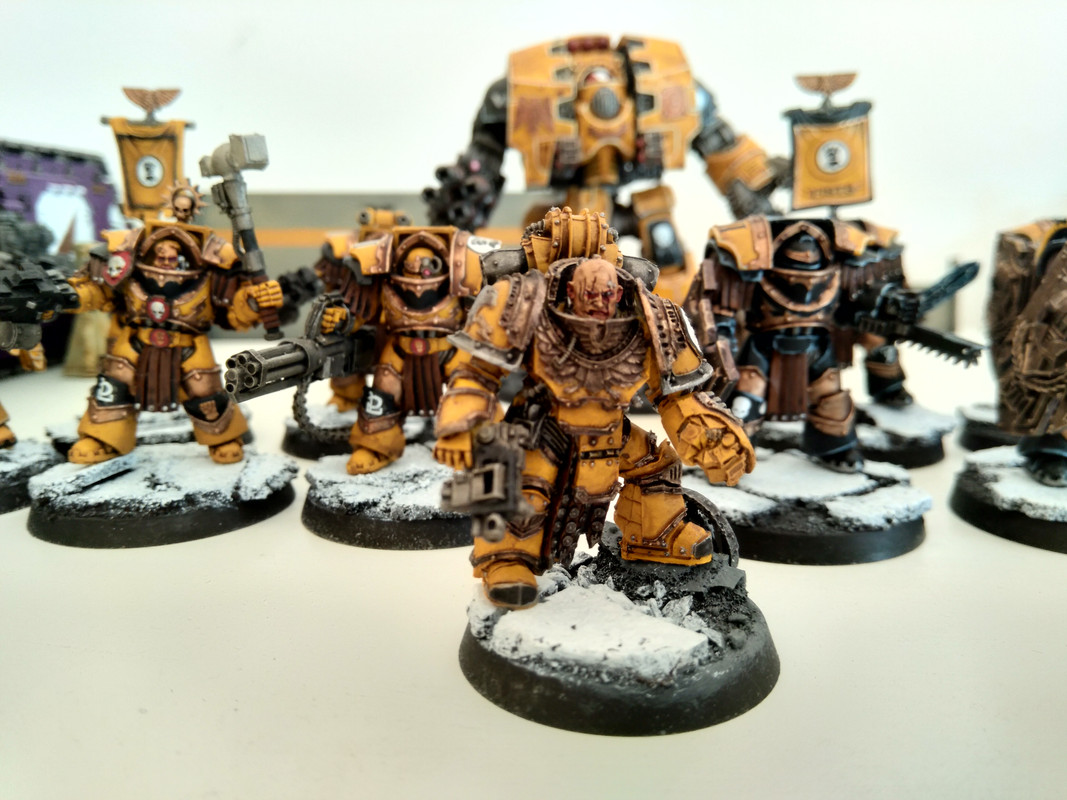 Finally, some group shots. Things to come: completing the Breacher squad, completing the MkIII tactical squad, completing the heavy support squad. Painting a land raider Phobos. Assembling MkII veterans, painting Alexis Pollux and Siggydigs, buying Dorn and a Land Raider Proteus, aaaaah Too much stuff!!!