Hello fellow princeps!
Having finally gotten an account in this vibrant community, I guess it's only appropriate to start by showing off some miniature goodness. I have a personal compulsion to convert everything to make it unique, even if only slightly, and a Titan Legio would be no exception.
Legio Favilla, the Ashen Gods, are not a frontline battle Legio as such, originally developed for more sombre purposes of acting as final arbitrators of imperial justice for civilizations that resisted too vehemently. Theirs was an unenviable lot, from a sane point of view, to descend in flames to wipe whole worlds' inhabitants from existence until no shred of memory remained. "Imperator Domine, in cinere dona eis requiem" - Lord Emperor, grant peace for their ashes. They've often marched alongside the XIV legion Astartes, with whom they share a grim and humorless attitude towards advancing the great efforts of the Imperium.
Currently I'm up at 2 Warlords, 3 Reavers, 4 Warhounds and 10 Knights of some varieties built with some more in boxes or being eyed on the shelves. AT hits just the right buttons, plastic crack train has no brakes
Paintingwise, trying out NMM for the first time in any seriousness was a spur of the moment decision that came about as I was starting the first Warlord. Using metallic paints just didn't feel right on this scale, so I went with a more expressive and less realistic style to try and capture some of that sweet, heavy atmosphere of baroque paintings, stepping out of their frames and striding into the furious, mad symphony of war.
I apologize for phone pictures, future updates should have an actual system camera behind them from now on.
The grand smurf of the order, Iudex Ultionis - The Judge of Vengeance, first to fall from the heavens horns blaring.
Here he is, guiding the little lambs to slaughter like a good shepherd. I'll eventually get around to take proper pics of them too.
The second lord, Memento Mori - reminder for the opposition of their own mortal frailty. His base will have a despairing soldier staring up, gun fallen from slack fingers.
Reavers underway: Aurora Terribilis - the Terrifying Dawn, last gasp of regret the enemy has before their doom and Damnatio Memoriae - fate of those destined to be swept off from the collective memory of the galaxy.
First Reaver to get ready: Ruina Superborum - the Ruin of the Haughty, that which inevitably follows for the fools who dared to resist the bearers of the Aquila.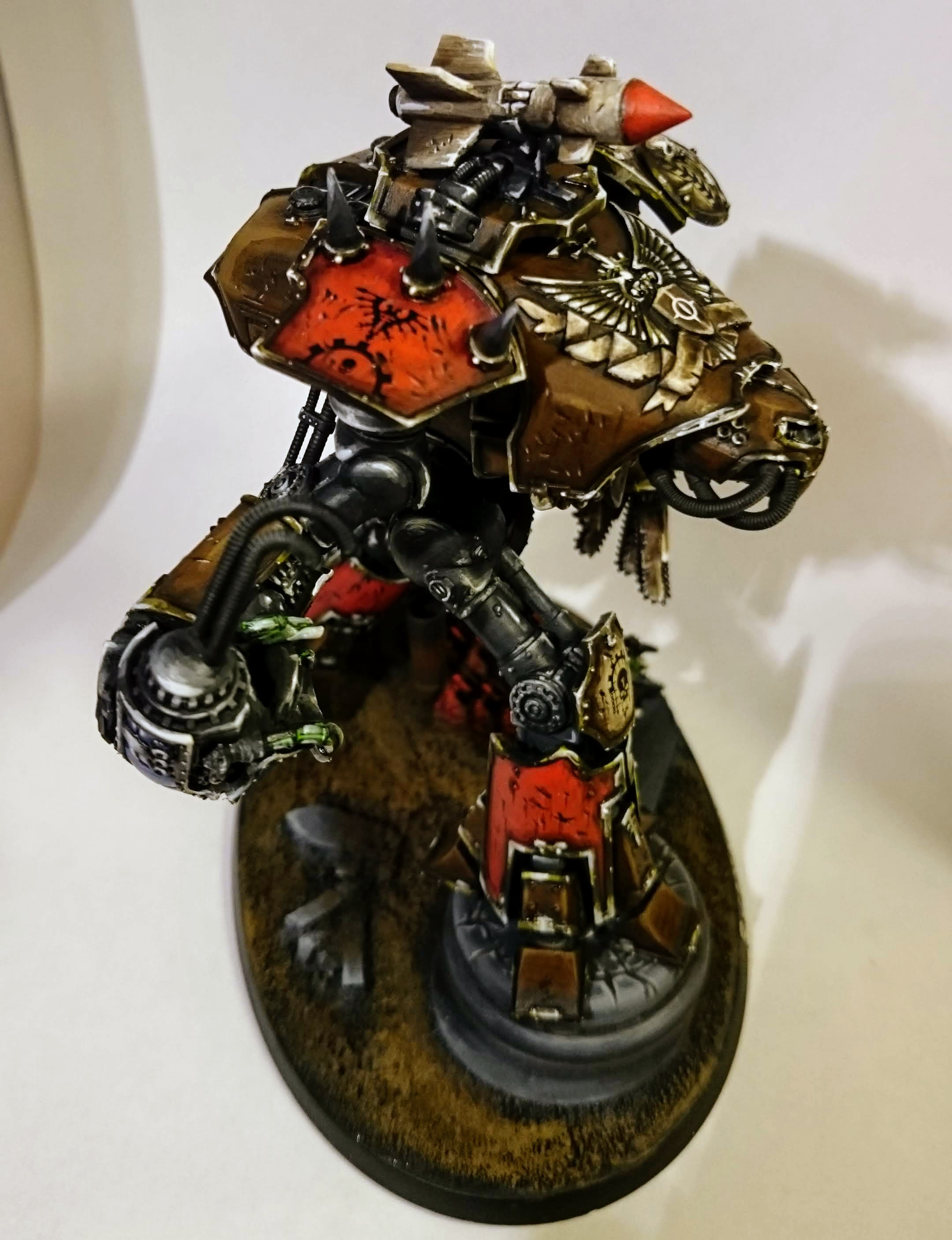 What is a Legio without its loyal Hounds of war? Let them run and dance in the ashes.
Edax Rerum - (like Time) Who Devours All.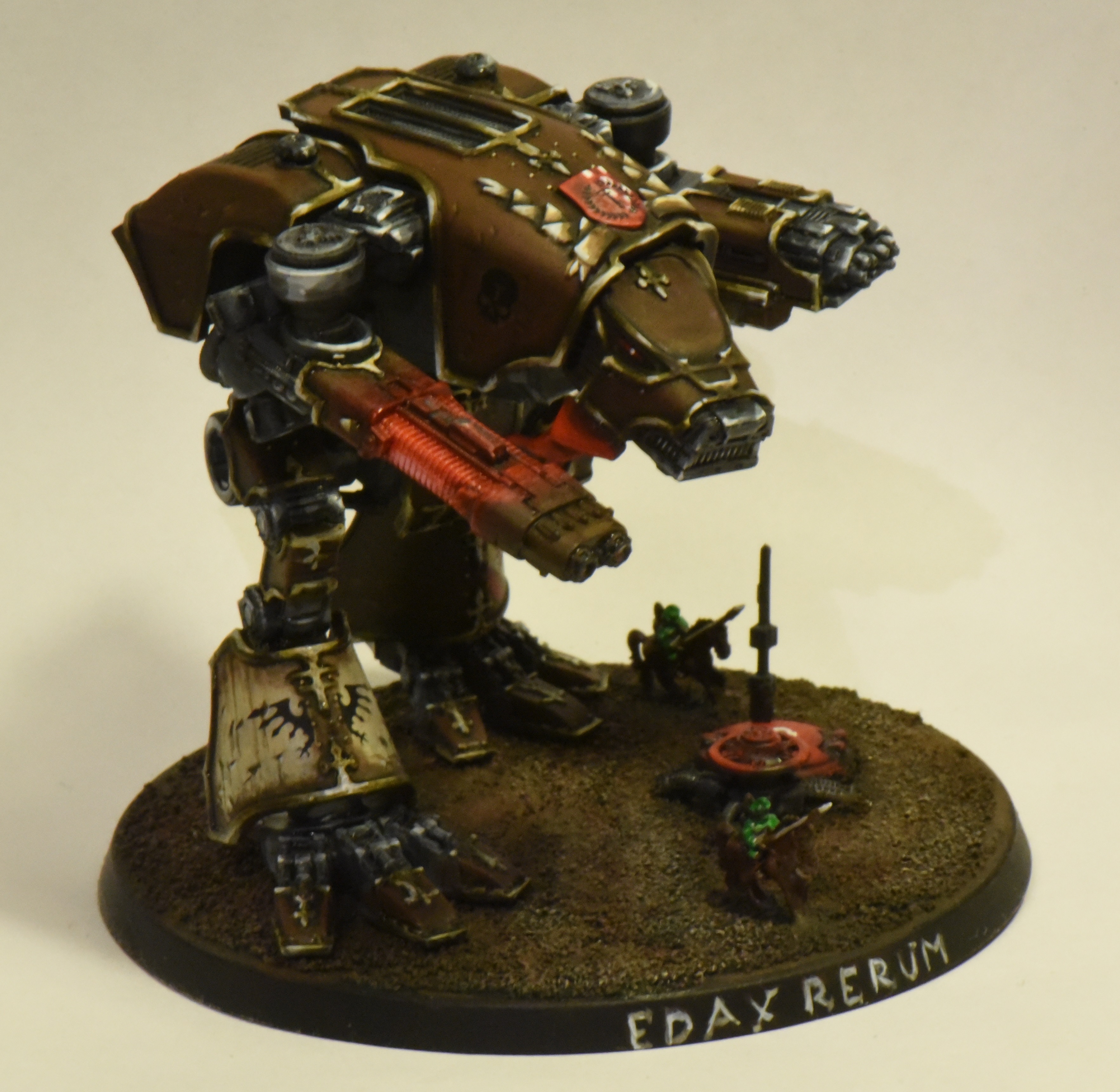 Echo Dolorum - the Echo of Sorrows.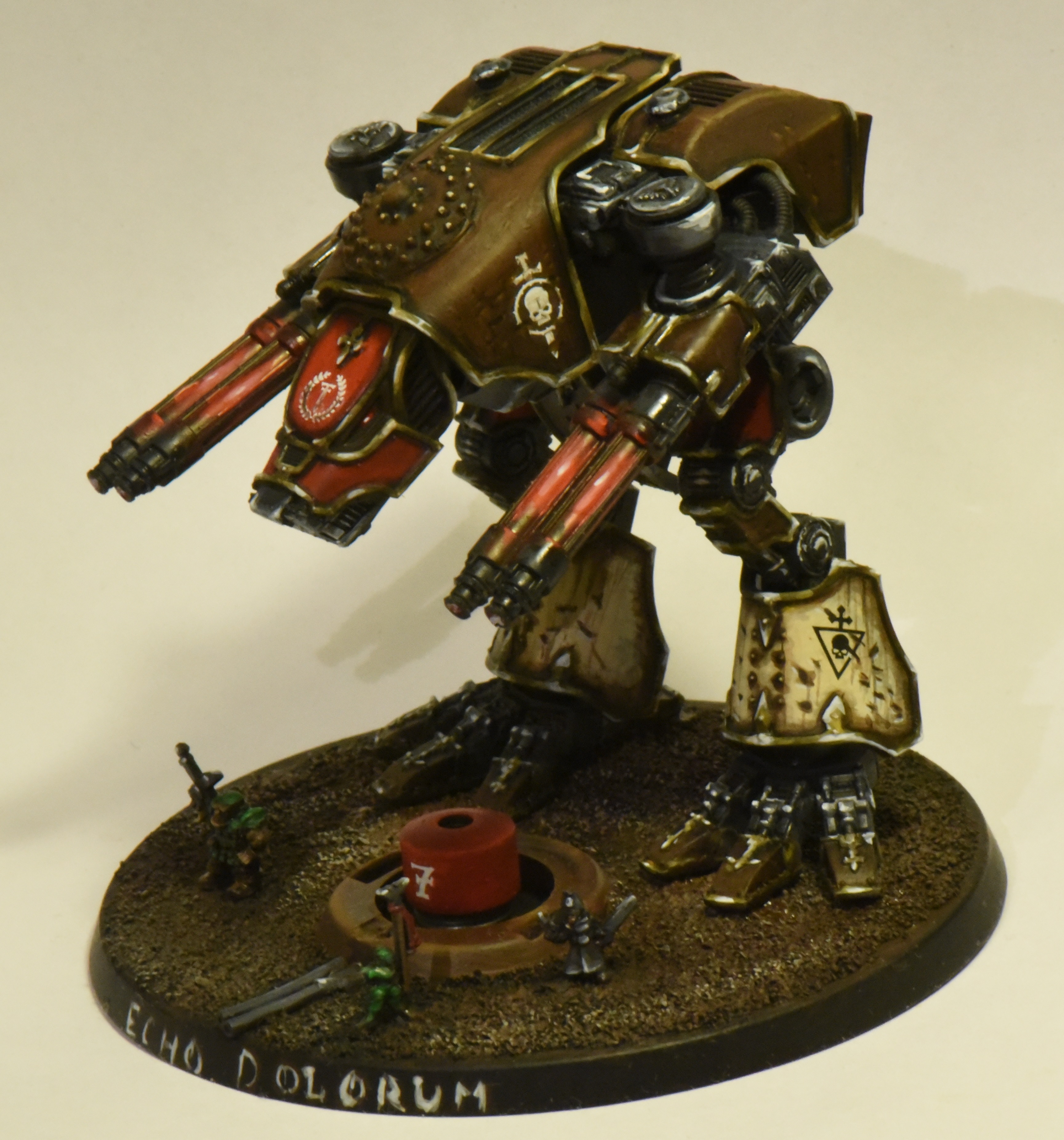 Occisor Spesi - Murderer of Hope.
Cineres Immensi - the Vast Ashes.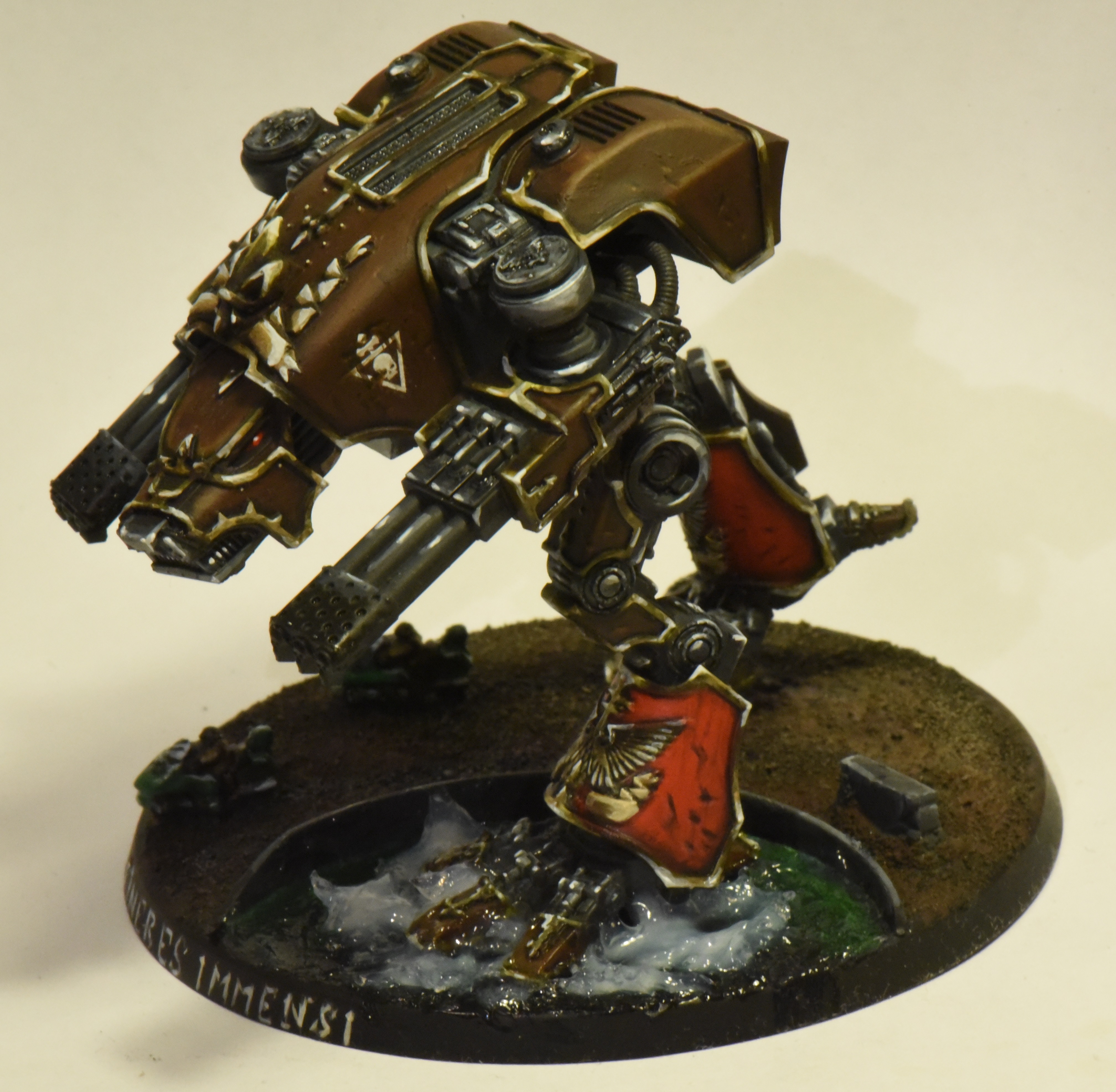 And some Cerastus waiting their turn.
Acherons' flamers were converted from Warhound's Inferno Cannons, fits nicely I find.
Cor aut mors, brethren!