This is from the AdeptiCon post on GW website:
"Last time we ran the Big Community Survey, loads of you asked for plastic Sisters of Battle – so this year, we're giving you some! A selection of lucky fans who participate in this year's Big Community Survey will win some fabulous prizes. 10 entrants will receive a squad of Battle Sisters, while one lucky winner will be receiving a whole Adepta Sororitas army – yes, the new ones! So, if having the chance to fundamentally shape the future of Warhammer forever isn't enough, you might even get some free stuff while you're at it."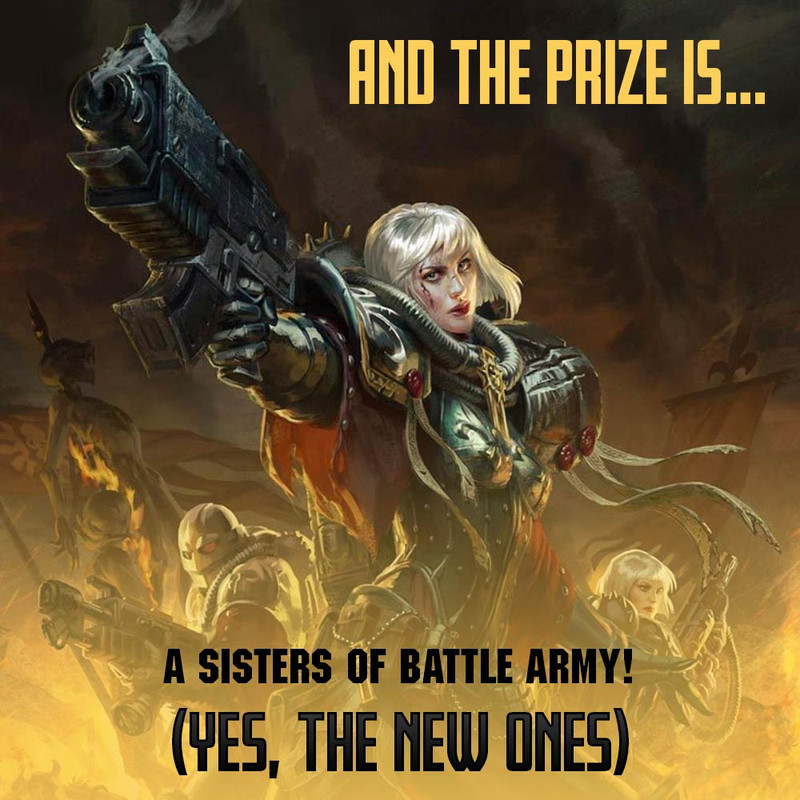 so it's time to start assembling the Sisters of Battle rumors in one thread.

Battle Sister Bulletin: Part 1 – Adepta Sororitas Iconography

Battle Sister Bulletin: Part 2 – Beta Rules Feedback

Battle Sister Bulletin 3: Adding Character
[url=https://www.warhamme...him-first-look/]Battle Sister Bulletin 4: Seraphim First Look[/url]
[url=https://www.warhamme...ehicle-details/]Battle Sister Bulletin – Part 5: Vehicle Details[/url]
Edited by Tylydox, 15 April 2019 - 03:14 PM.
The "post" BBCode only works for internal linking, so I tidied the links up.